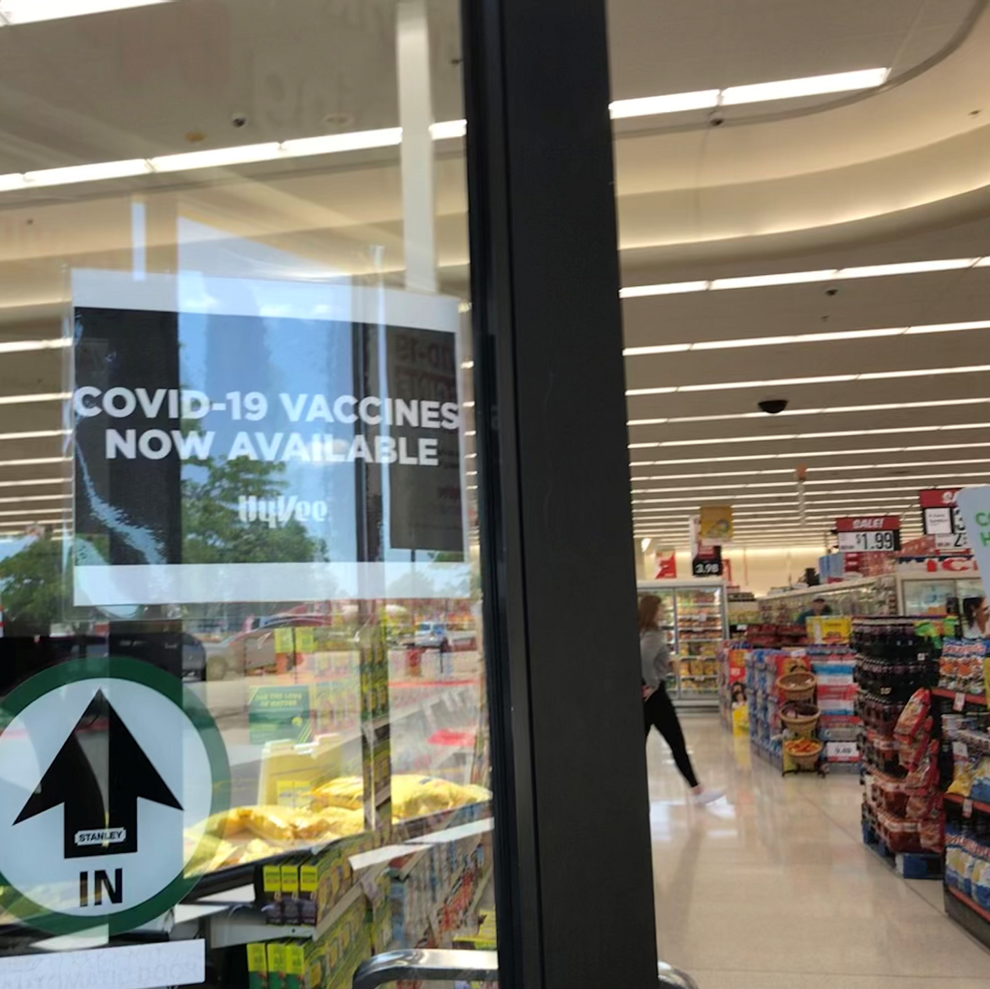 Right now, residents at least 12 years of age can get a Pfizer COVID-19 vaccine at the Hy-Vee, CVS or Walgreens in Columbus.
Columbus Hy-Vee Pharmacy Manager Kara Johnson said some children 12 and older have already received the Pfizer vaccine at the Hy-Vee in town.
According to Hy-Vee's website, minors must have parental or guardian consent to receive the Pfizer vaccine. Hy-Vee also asks that a parent or guardian accompany all minors to their vaccine appointments -- first and second dose.
Johnson said the Columbus Hy-Vee Pharmacy, 3010 23rd St., is only offering the Pfizer vaccine.
"It has only been Pfizer here at our location," Johnson said.
In Nebraska, Hy-Vee locations are receiving doses of vaccine from the federal government through the Federal Retail Pharmacy Program, along with Walmart, CVS Health, Walgreens and others.
In Columbus, CVS Health and Walgreens are also offering the Pfizer COVID-19 vaccine, according to vaccines.gov, which is a free, federal website where users can search for vaccine locations.
"All children ages 12 – 15 are now eligible to receive the Pfizer BioNTech vaccine at CVS Pharmacy, provided there is parental or legal guardian consent and the child is accompanied by an adult," said a statement from CVS Health emailed to the Telegram on Friday by CVS Health Midwest Region Corporate Communications.
Similar guidelines are in place at Walgreens, according to a statement emailed to the Telegram on Friday by a Walgreens corporate spokesperson.
"Parents or guardians can utilize Walgreens guest scheduling functionality to book an appointment for their children, which is required for adolescents who are 12-years-old," the Walgreens statement said. "Adolescents ages 13 and older can make an appointment themselves."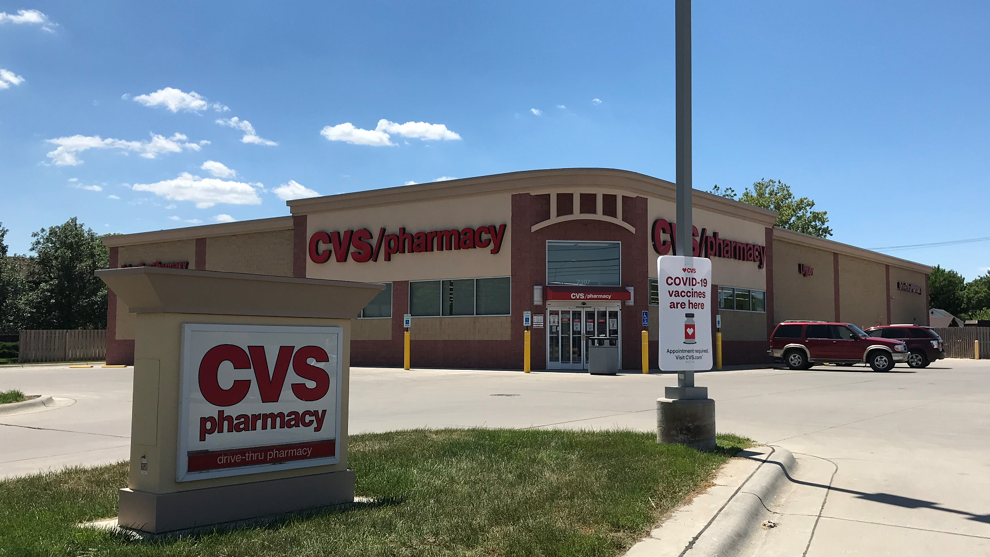 Those wanting to receive a Pfizer vaccine in Columbus should schedule using the appropriate online sign-up tool for Hy-Vee, CVS Health or Walgreens, each of which can be found on their respective websites.
Currently, the Pfizer vaccine is approved for use on people 12-years-old and older in the United States. Right now, it is the only COVID-19 vaccine in the U.S. approved for minors, or people younger than 18.
The Centers for Disease Control and Prevention (CDC) endorsed the use of the Pfizer vaccine for people ages 12 and older on May 12, right after the Food and Drug Administration (FDA) authorized it for people ages 12 to 15 on May 10. Before that, the FDA had already approved the Pfizer vaccine for those age 16 and older.
Columbus Community Hospital (CCH) and the East-Central District Health Department (ECDHD) are also providing COVID-19 vaccines in Columbus. Currently, they are only offering Moderna.
"Good Neighbor/East-Central is not doing the Pfizer vaccines here. Our vaccines are Moderna," ECDHD Communications, Development and Marketing Director Julie McClure said.
Minors are not eligible to receive the Moderna vaccine, which the FDA has only authorized for use on people 18 and older.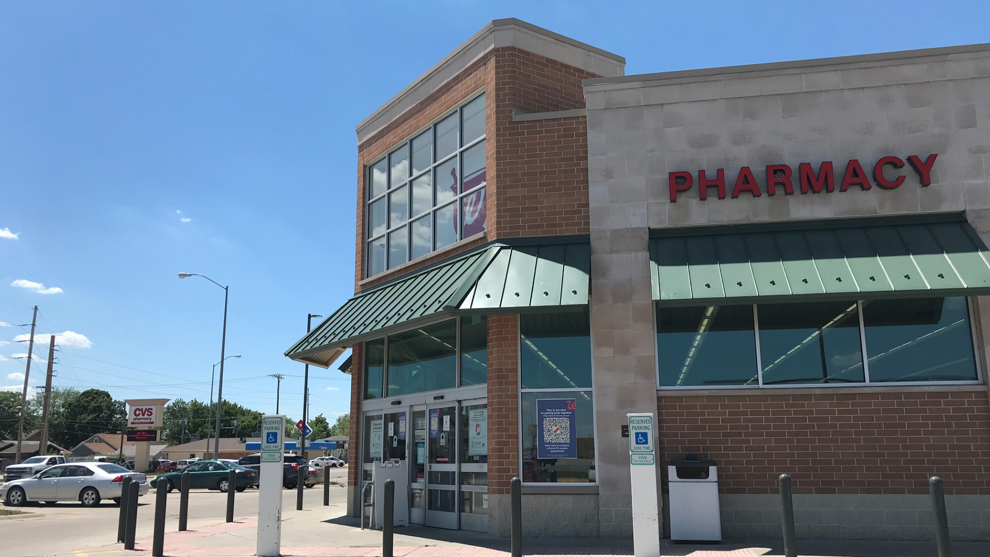 "ECDHD, nor any of the hospitals within the jurisdiction have received Pfizer vaccine recently," ECDHD Chief Public Health Officer Chuck Sepers said. "CCH's first round of vaccines were Pfizer in December, but never received another allocation."
People can schedule a vaccine appointment at ECDHD in Columbus by registering online using Nebraska's vaccine sign-up portal, vaccinate.ne.gov.
However, Sepers noted that Federal Retail Pharmacy Partners, like Hy-Vee, are not required to use vaccinate.ne.gov. As such, there is no guarantee that people will receive a Pfizer vaccine if they use vaccinate.ne.gov to sign up for an appointment in Columbus.
According to vaccines.gov, the Columbus Walmart is offering Moderna. However, as with the other Federal Retail Pharmacy Program participants, people who want to receive a Moderna vaccine at the Walmart in Columbus may wish to use the scheduler on Walmart's website.