Jim Pillen is quite accomplished in the agriculture, business and education fields, but now the Columbus man is hoping to become the same in the political world.
Pillen, a Platte County native and Lakeview High alumnus, announced on Wednesday morning that he is seeking the 2022 Republican nomination for Nebraska governor and desires to eventually succeed Gov. Pete Ricketts once his second term comes to an end in January 2023.
"It has been an awesome process for my family and I," Pillen told The Columbus Telegram early Wednesday afternoon, noting he finalized his decision about two weeks ago. "We're really, really excited about the opportunity to make a difference for Nebraska, for future generations to come."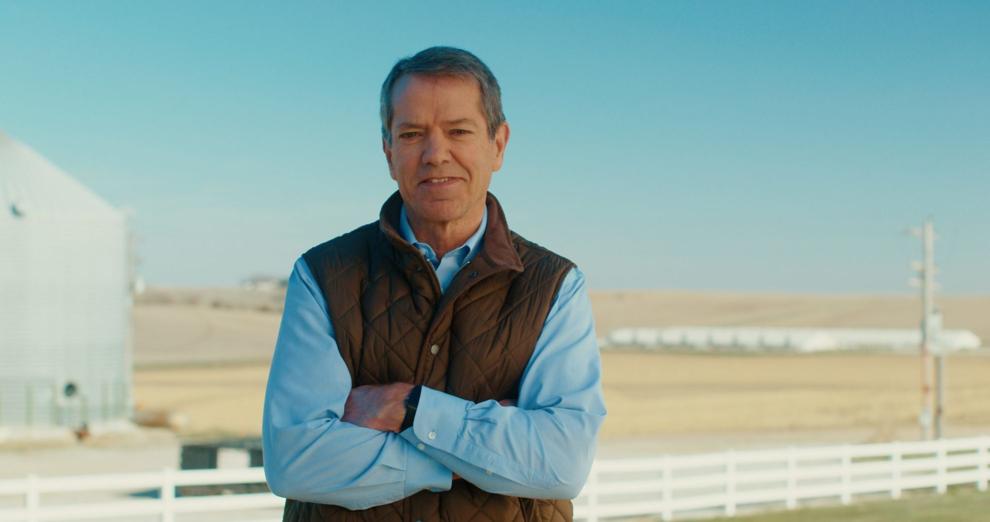 In his announcement on his website, he said he's highly supportive of gun rights, pro-life protections, K-12 education and law enforcement. He said he also desires more order on the country's southern border, as well as an expansion of broadband and improved infrastructure across the state.
Ricketts applauded Pillen's announcement.
"While I am not endorsing any candidate in the race for governor at this time, I want to congratulate Jim Pillen on his entry into the race. Jim is a friend of mine, a good conservative and a successful businessman," Ricketts told The Telegram. "I fully expect to be engaged in the 2022 campaign."
Although he has no traditional political experience, Pillen is not a stranger to helping and leading others successfully. He was elected to the University of Nebraska's Board of Regents in 2012 and re-elected in 2018. In 2020, he was elected and served as the board's chairman. A 2004 UNL Football Hall of Fame inductee, he has also served on the UNL College of Business Administration Advisory Board and the Nebraska Chamber of Commerce Board.
Additionally, Pillen has been quite active in the local area.
"I've had an extraordinary opportunity in my career to help make our community better," he said.
Throughout the years he has served numerous area organizations, including the Columbus Area Chamber of Commerce, St. Isidore's Catholic Church, Columbus Community Hospital's Board of Directors, Columbus Family YMCA, TeamMates Mentoring Foundation and Youth for Christ.
"I think Nebraska is the greatest place on the planet to live because of all of the people, and I'm a big believer in collaboration and leadership," Pillen said. "I think leadership and bringing people together to work hard to find common ground is important – it's important to bring people together. I don't have every answer, but I know when we bring people together, we can find solutions."
Pillen's community service and efforts in agriculture are reflective of that mindset. After growing up on a Platte County farm raising pigs with his father, earning a bachelor's degree in animal science from the University of Nebraska-Lincoln and doctor of veterinary medicine from Kansas State, he opened a small animal practice and swine consulting practice.
In 1993, he founded Pillen Family Farms and followed that in 2012 with DNA Genetics, which prides itself to work "every day to advance swine genetics in measurable ways." Today, Pillen Family Farms and DNA Genetics is a multi-generational family-run operation with more than 1,100 members.
Pillen said his two oldest children, Sarah and Brock, have been running the businesses for years. He said his plan is to step away from the family operation and focus on his new role serving Nebraskans if elected governor.
"I'm 100% confident in what they bring to the party," he said of Sarah and Brock. "My expectation is they'll (the Pillen Family Farms and DNA Genetics team) continue to grow and thrive."
As for Nebraska, he said it's imperative state leaders work to grow the economy and fix the ongoing property tax issue.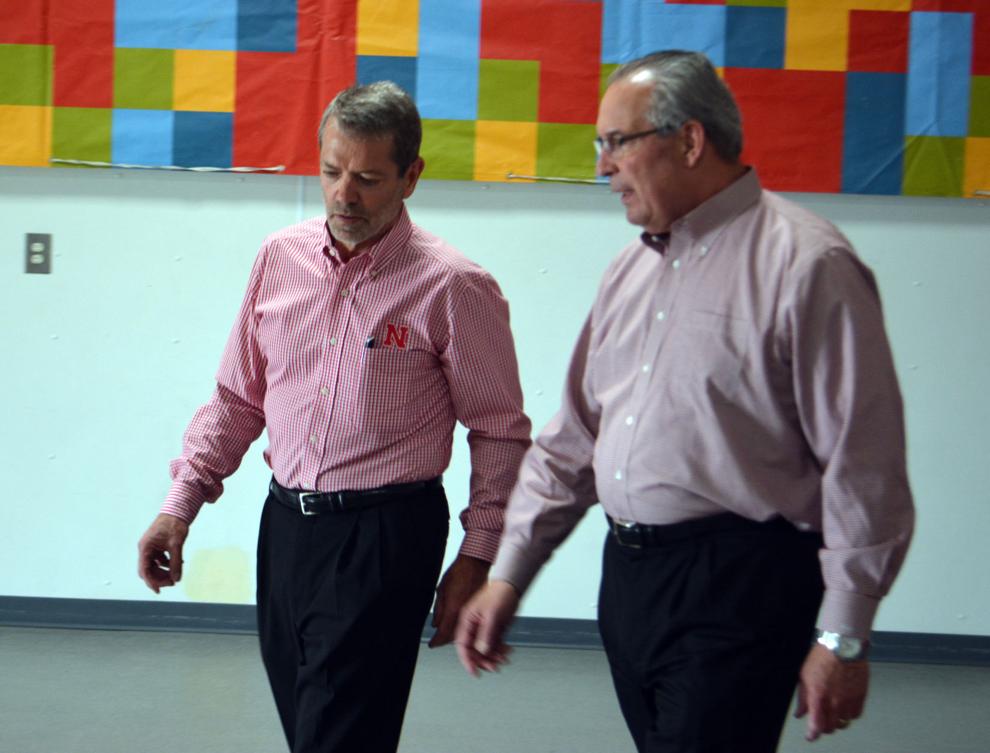 "It's been a problem far too long," he said, noting the need for more property tax relief. "We need Nebraskans to retire and stay in Nebraska. We need to grow our state and attract more people to it. Great people want to be around great people."
Seeking the Republican nomination for governor besides Pillen is Charles Herbster, who operates Herbster Angus Farms in Falls City. There is also Sen. Brett Lindstrom of Omaha. Several notable politicians have already declined to run for the position, though there is potential for the list of candidates to grow in the coming months.
State Sen. Mike Moser (R-District 22) represents the area encompassing Platte and parts of Colfax and Stanton counties. He said he was supportive of his longtime friend running for public office.
"I've known Jim Pillen for a long time and I think he would be a great governor," Moser said, noting their kids were involved in some youth sports together throughout the years. "He has built a successful Nebraska business, and I think he would be a good leader for our state … I think he's a quality guy."
Columbus Mayor Jim Bulkley said he was excited to learn his friend was running to be the state's top leader.
"Jim is committed to the state of Nebraska and will work tirelessly to help it thrive," Bulkley said, noting he worked for Pillen at one point in his career. "He will be a strong conservative voice for all of us …"
Pillen said that kind of encouragement inspired him to start thinking about running for governor in the first place. He said he never had any aspirations of doing so, but a few years ago people in the community and region began encouraging him to consider it. He said he and his family really began having more conversations about it six months ago before ultimately deciding it was the right thing to do.
Pillen and his wife, Suzanne, have four adult children. Sarah and Brock are leaders of the family businesses in town, while daughter Polly is a mental health specialist in Philadelphia. Their youngest, son, Izic, attends Scotus Central Catholic High School. They also have seven grandchildren.
"I want to say thank you to all of the people of Platte County and Columbus – we are all who we are because of our family and the people we are around," Pillen said. "I'm grateful to all of them."
Matt Lindberg is the managing editor of The Columbus Telegram. Reach him via email at matt.lindberg@lee.net.