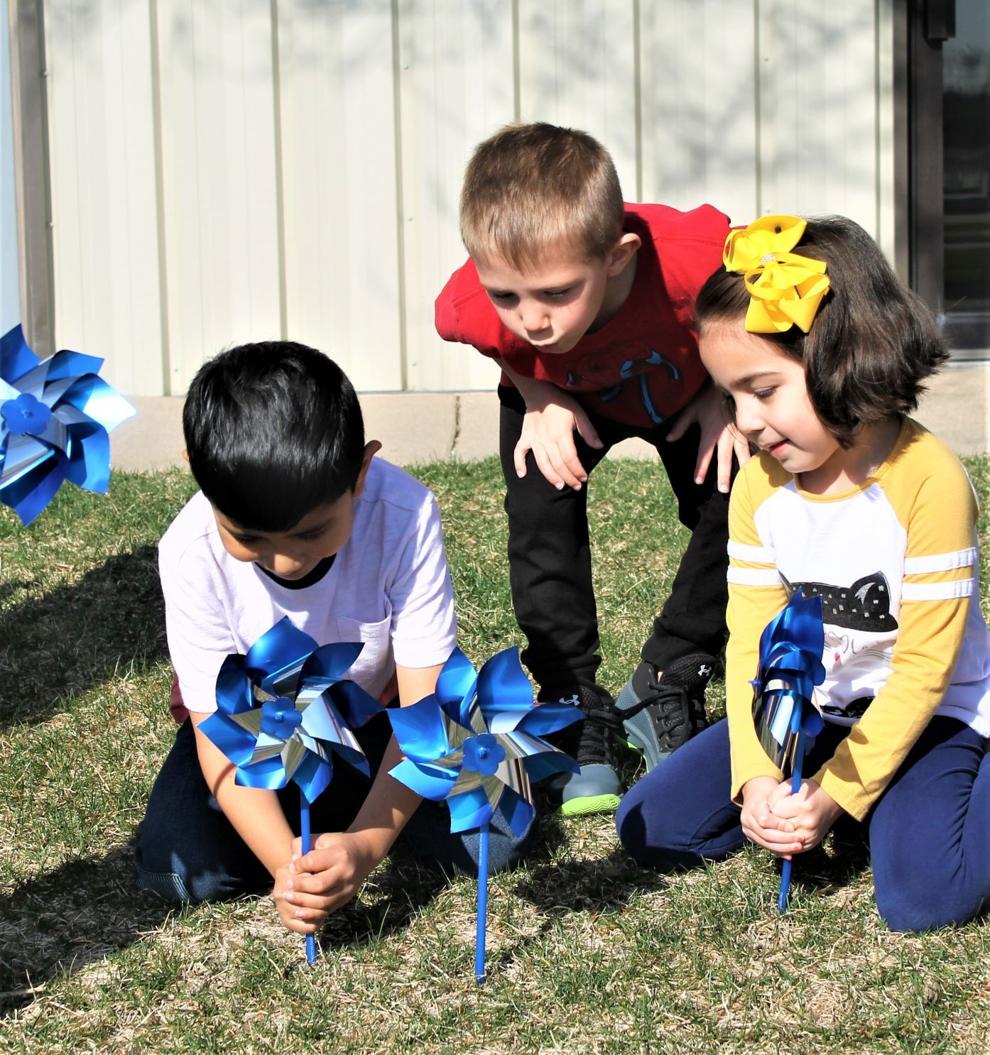 Columbus Head Start had an unusual number of pinwheels planted in its yard Monday as the facility used them to support child abuse prevention.
The Early Head Start Infant and Toddler Child Development Center, 3286 53rd Ave., does this display around this time of year for its Pinwheels for Prevention campaign as April is National Child Abuse Prevention Month. The kiddos and their teachers went out on a windy morning to see their pinwheels planted in the ground. 
"We want to (get) the attention of our parents and the community," preschool teacher Polly Bahns said. "Children are our most valuable resource. We have to keep them safe. We have to make them productive adults."
For kids to do that, they have to be in a secure setting, Bahns added.
The Early Head Start Infant and Toddler Child Development Center is a child development program for children 6-weeks to 3-years-old. The Head Start staff visit the kids' homes, helping their parents meet family goals.
Head Start gives parents the chance to be part of a parent committee. Additionally, the fathers and mothers can also volunteer at the center.
The child development center also offers educational activities.
Pinwheels for Prevention is an annual event for Columbus Head Start. It was canceled in 2020 due to COVID-19.
Bahns added it doesn't matter what the children's backgrounds are - child abuse can be found in any home.
"We're just here to give them a safe environment at school," she said. "We (also) want to help the parents. If they have any concerns or any problems, then they're able to come to us. We just want to have wonderful kids."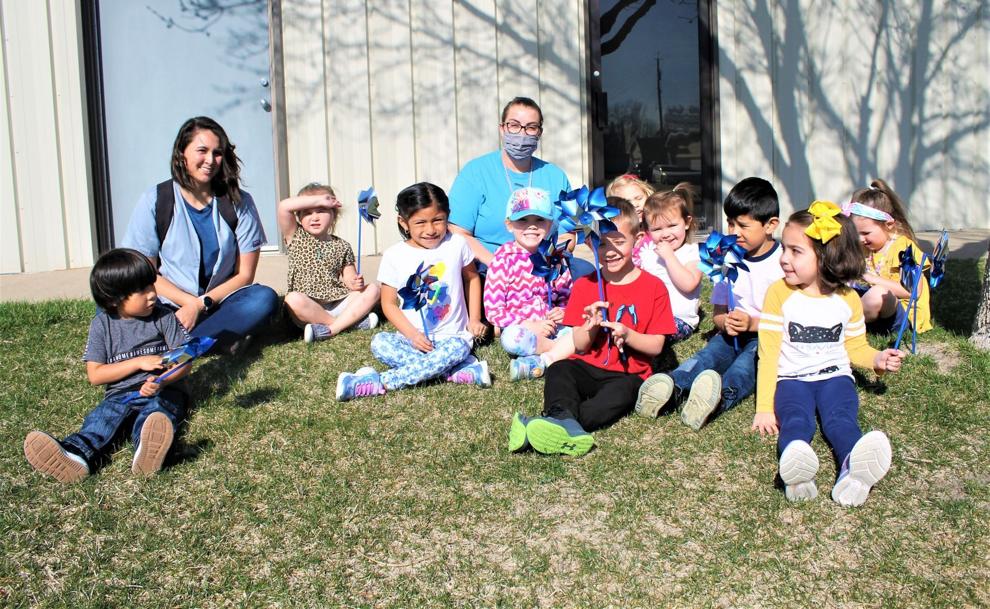 The campaign was also a time for the children to have fun, enjoy the outdoors and conduct a science experiment, Bahns said.
Bahns said the teachers would show them how the wind blows the pinwheels and how to make them go faster or slow entirely.
But on a windy morning, the pinwheels were more often than not spinning as fast as they could.
Although kids are "resilient," it's important to help them in their development while also giving them a positive space, Bahns said.
"They do jump right back up but deep down inside there's still that lingering doubt," she said. "It's something that's going to happen to them. There's always that fear within them. We want to give them a happy time and happy experience."
Fellow preschool educator Rachel Maher agreed.
"We want them to have fun and to think about other kids, too," she said. "There are other kids who have had things happen to them and to do (Pinwheels for Prevention) in remembrance of (the other children)."
Bahns stressed for parents to be kind and loving to their children.
"Just love your children and give them a hug," she said.