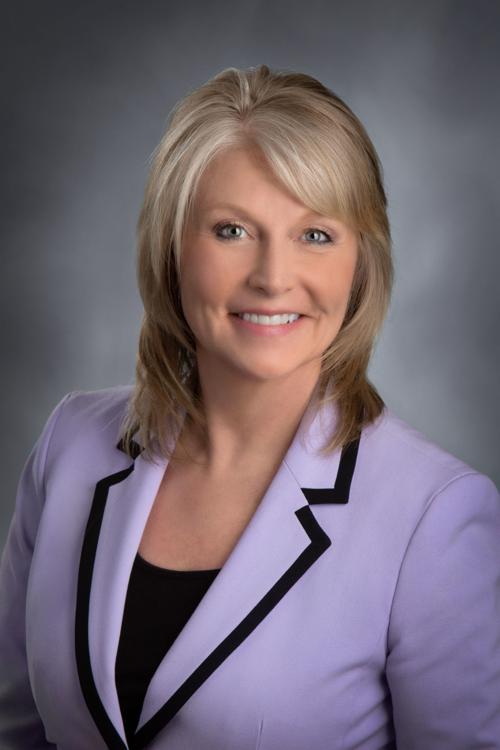 This time of year brings musings over favorite family traditions: baking Grandma's cookie recipes, driving around to look at twinkling house lights, or watching A Charlie Brown Christmas. Each activity comes with its own special meaning and memories.
Not all of my traditions were the norm, yet in their own, unique ways, three of them remind me of Columbus and the wonderful culture of this community.
The first was popcorn balls.
My parents bought un-popped corn and - using hot vegetable oil and salt in a large pot on the stovetop - prepared enough batches to make more than 100 popcorn balls.
Formed together with corn syrup, sugar and water, the white balls were enclosed in Cling Wrap, tied tight with curly red or green ribbon, and put into a box for my dad to take to a local prison. He felt badly that many inmates could not be with their families over the holidays, and he believed the popcorn balls could represent hope and let those less fortunate know they were not forgotten.
Columbus exhibits similar empathy. Individuals and organizations collect and give food to the hungry. Banks, churches, and companies sponsor angel trees to ensure children and families will have a gift or two to open for Christmas. Salvation Army volunteers ring their bells.
Each of these is a ribbon on top of Columbus' annual calendar of philanthropic fundraisers and events, such as church bazaars, the United Way's Duck Race, Relay for Life, Go Red for Women, and the Night to Shine, to name just a few. The people of Columbus repeatedly give to a myriad of important causes which represent hope and let others know they are not forgotten.
A second tradition involved red thread.
In addition to large, multi-colored lights on our tree, a few old-fashioned glass bird ornaments, and a dozen white popcorn balls, we hung shiny little bells on our tree. Mother would diligently sew red thread through store-bought chocolate bells wrapped tight in aluminum foil.
For hours, she would sit in front of the television in her recliner with a large bowl of chocolates on her lap and needle and thread in hand. I remember her selecting one bell at a time, eyeing a good place to poke her needle, pulling the red thread through the chocolate, cutting the string with scissors, and tying the ends into a knot. I only helped by hanging them as ornaments, selfishly memorizing their locations.
She had such patience and perseverance in the task, only to have us kids yank them from the branches to satisfy our sweet teeth.
How, in the world, is that like Columbus? I see it in the tenacity and resourcefulness we have in completing projects that benefit the community. For instance, as we close out the year, we celebrate collective patience and perseverance involved in:
• Moving for both the fire and police departments into new, state-of-the art facilities.
• The participation by businesses in the paycheck protection program and their continued navigation through COVID-19.
• The completion of housing developments which are already or nearly filled with residents.
• A community celebration for the Fourth of July, despite a global pandemic.
• Numerous business openings and company expansions for restaurants, hotels, boutiques, etc.
• A favorable vote for a more expansive library, community, and cultural arts center.
• Construction at Lakeview High School, Central Community College and the former middle school for future educational centers that will serve both little ones and life-long learners..
• A safe and socially distanced location to meet Santa and tell him what you want for Christmas.
• The roll out of a survey to collect feedback from community members and business leaders in an effort to" envision" the future of Columbus
Each achievement has been a sweet bell of chocolate.
Finally, bologna sandwiches.
When I was little, my family would drive into the Black Hills of South Dakota to select our family Christmas tree. I would stay with Mom, while my older sisters and brother trudged through the snow to help Dad pick out and cut down the perfect evergreen and pull it back to the car with a rope.
Too small to help them, my job was to hand out bologna sandwiches when they returned, while Mother poured hot chocolate from a plaid thermos into cups. Then, we'd gather around the silver bumper of our 1969 blue, Plymouth Fury with the tree tied to its roof, and enjoy being together as a family.
In Columbus, we, too, have our respective roles to play, whether city, county, student, teacher, doctor, patient, company, employee, business, or customer. We each do our part to make this community the best it can be for ourselves, our neighbors and those who, like us, have made Columbus their home.
We celebrate our own traditions, be they popcorn balls, sewing thread, or bologna sandwiches, yet we also celebrate living this life together in a smaller Nebraska town.
It may not seem like it all the time, but we are a lot like the Charlie Brown cast at the end of the movie singing "Hark the Herald Angels Sing." There is unity and familiarity in wanting peace on earth and compassion for others, and there is joy and satisfaction in finding meaning in what we do here and the memories we are making together.
Merry Christmas, Columbus.
Jeanne Schieffer is the president of the Columbus Area Chamber of Commerce.