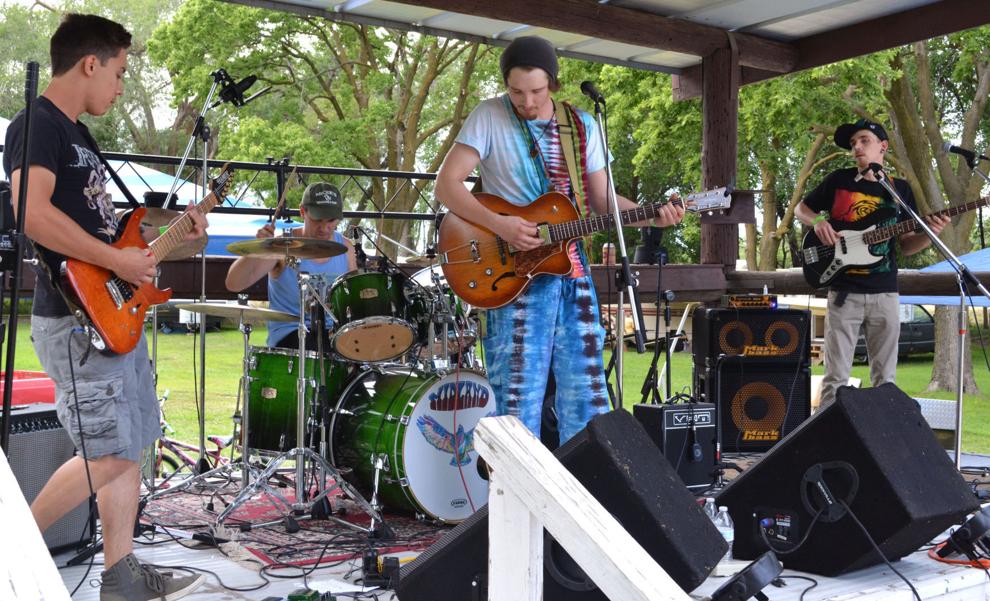 Tom Adelman and his friend, Craig Mustard, were reminiscing about growing up in Columbus, talking about how they wished there had been a music festival here when they were younger.
Around 10 years ago, the duo - along with members of Adelman's group, The Midland Band - decided to change that by starting the Power and Progress Music Festival. It's been going strong since and this year's event is on the horizon.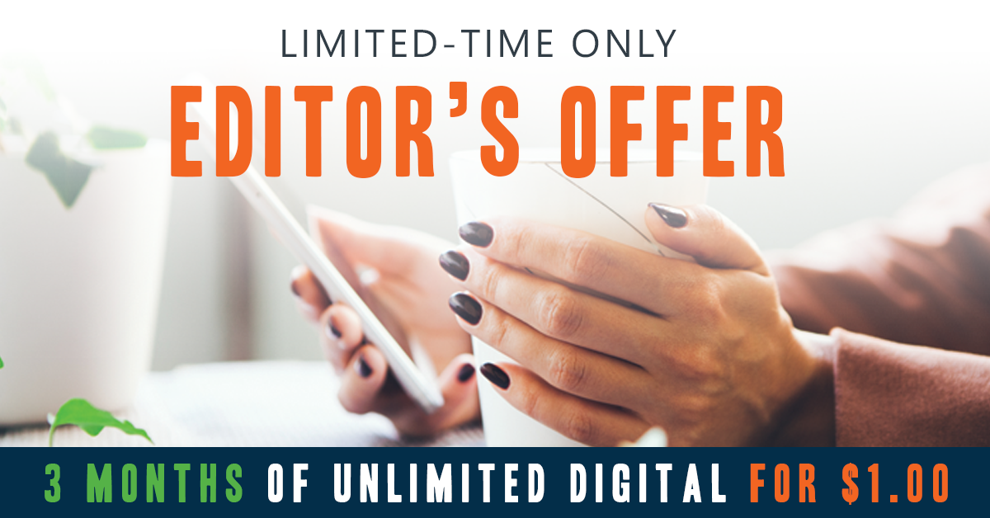 The Power and Progress Music Festival will be from Thursday to Saturday, Aug. 5-7, at Camp Pawnee, 2330 S. 16th St. in Columbus. The first night will be from 8 p.m. to 1 a.m., the second from 4 p.m. to 3 a.m. and the final show will be from 12:15 p.m. to 3 a.m.
"There was nothing quite like what we were trying to do as far as a music and art festival," said Adelman, a festival organizer and, along with The Midland Band, a performer at this year's event. "I grew up playing music in Columbus there weren't as many opportunities. So we wanted to bring something to the community that we thought was needed."
Tickets cost $35 while kids under 12 get in for free. Sales end on Aug. 5, and tickets can be purchased at visit bit.ly/3fgvIGS.
There will be three different stages for the performers. Most of the music acts are either from Lincoln or Omaha as around 75% percent are from those two cities, Adelman said, adding the others are generally from other Nebraska towns.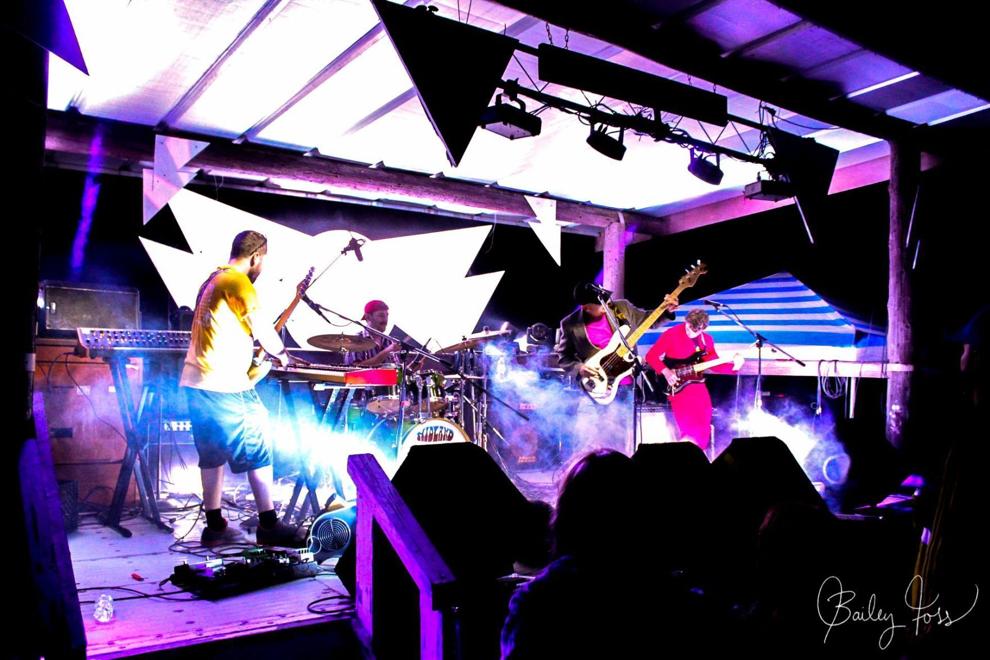 Some of the bands that will perform are Terra Genesis, Redhed, DJKG, Mr. McMoney, The Album Party, Omaha Beat Brigade, Head Change, Dr. Super Paul, Doom Lagoon, Katie Jane, Ruegazz, Dudes Gone Rude, The Jerry Pranksters – a Grateful Dead tribute band - and many more.
The genres run the gamut as they range from reggae, bluegrass, funk, rock, blues, jam bands, jazz, Afro-fusion to electronic.
Columbus Area Convention and Visitors Bureau Director Katy McNeil said she feels "excited and fortunate" that the Power and Progress Music Festival will be back this year. She added the festival has been "a staple of the Columbus area," providing an avenue where locals and visitors can experience a variety of different genres.
McNeil said she's been talking with Adelman and Camp Pawnee about growing the festival and how the site can be used for other future events.
"We are hoping it will bring a lot of visitors and residents out to the camp area and further promote Columbus as a destination for events and live music," McNeil said.
Meanwhile, the festival art is done by Brad Zywiec, who creates the show's T-shirts and posters. Adelman said he's thankful to have Zywiec on board, praising his artistic skills. He added Zywiec works on the promotional art years in advance and adds a piece of the next show's art into the previous year's.
Zywiec is also responsible for coordinating the festival's vendors, Adelman said.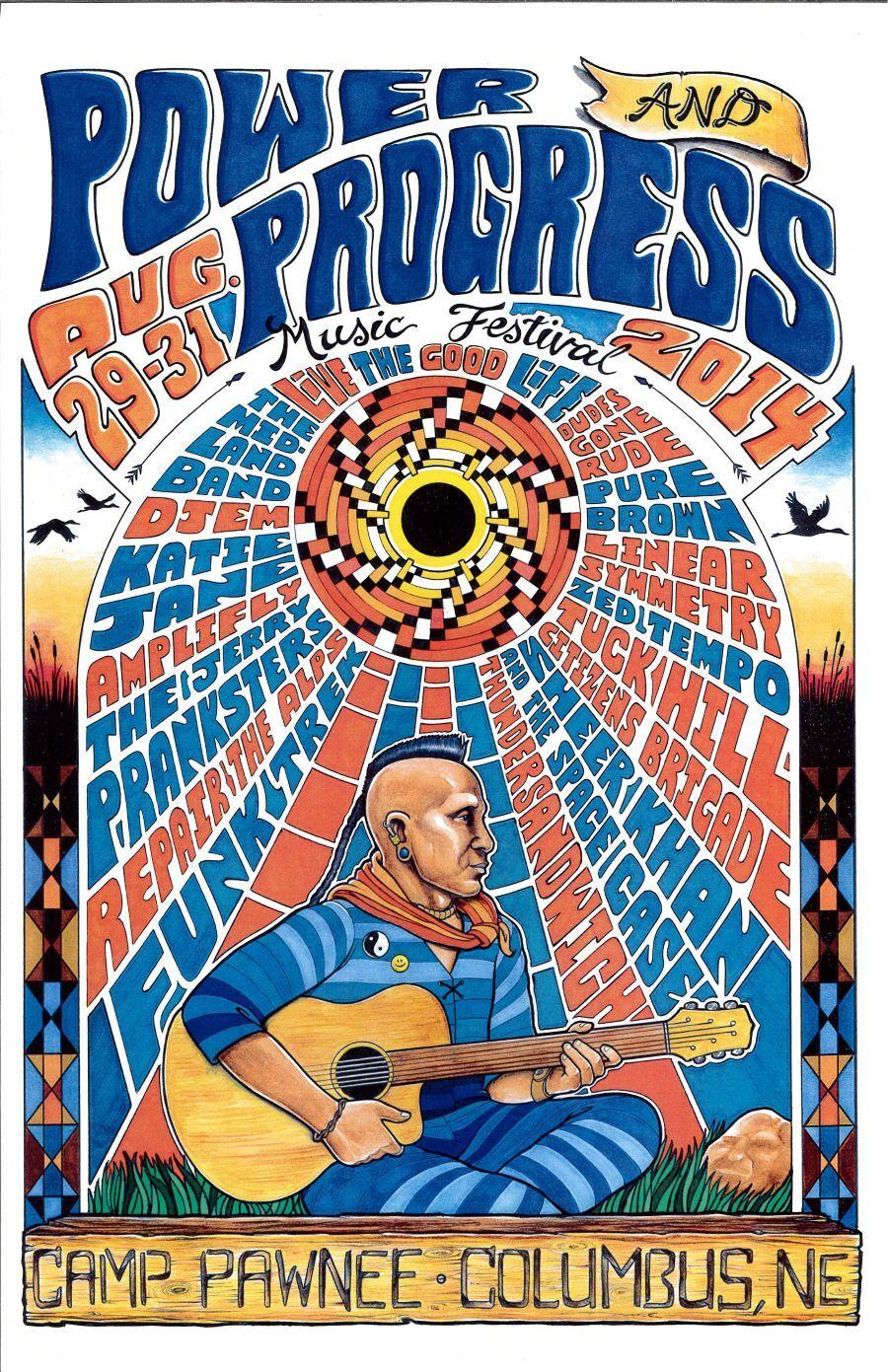 Adelman said he also appreciates all the staff, music acts and vendors who make the event possible.
The music festival is in its 10th year, but it didn't take place in 2020 due to COVID-19.
Adelman said Power and Progress Music Festival has "steadily increased" over the years as the first one saw over 200 attendees but, in 2019, around 500 folks were at the festival. The show has come to the point where people from out of town and out of state have attended, he added.
"It's been a festival that has withstood the test of time, a little bit," Adelman said. "I've seen a lot of events like this come and go. Maybe they'll have a two- or three-year run, but it's great to have that longevity. People recognize it. The word-of-mouth has helped it grow."
In the end, the show's ultimate goal is to be "a celebration of music, art, life and the community," Adelman said.