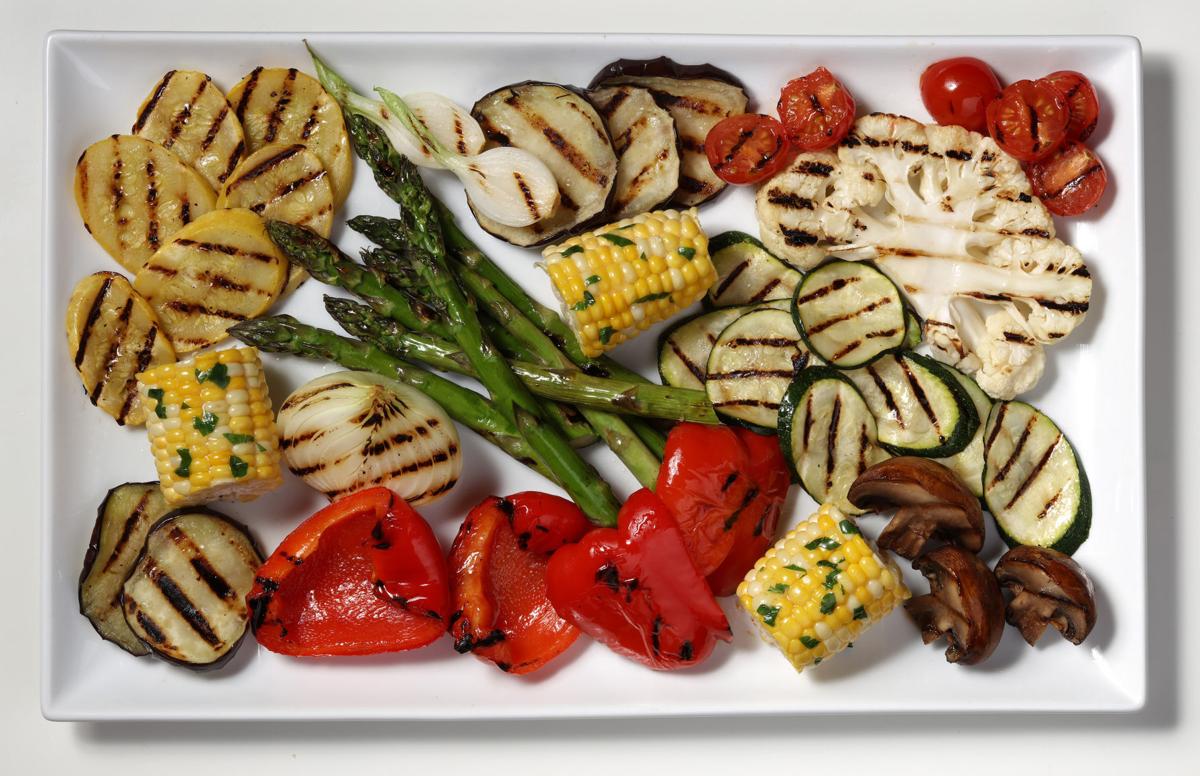 COLUMBUS — When Amy Sokol saw the data on childhood obesity in Platte County and the surrounding area, it was a surprise.
"It was a little bit alarming," Sokol said.
Forty percent or more of students in fourth-eighth grades are either overweight or obese, according to an East Central Health District Community Health Needs Assessment.
The data comes from the body mass indexes of more than 3,000 students in kindergarten through 12th grade in Platte, Colfax, Boone and Nance counties. The total percentage of students who are overweight or obese doesn't drop below 30 percent at any grade level for the health district's overall coverage area.
Sokol, who is a teacher facilitator at St. Anthony Elementary School, said the issue needs to be addressed. That is why she was among six educators participating in training for a program called CATCH, or Coordinated Approach to Child Health.
The training was held Friday at the health department for elementary educators. Led by Joey Walker, a CATCH trainer from Texas, participants learned skills to combat obesity and improve student health in the school setting by focusing on nutrition, physical activity and classroom engagement.
CATCH has been around since the 1990s, and Walker said it is an evidenced-based program.
"It's about teaching kids to eat good, nutritious foods every day and move and play every day," she said.
CATCH targets children in pre-kindergarten through middle school, as well as day care and after-school programs.
The health department received grant money to offer the training to local administrators, physical education teachers and educators. That money is also used to pay for CATCH coordination kits that include equipment and activity cards to be used at schools.
"The reason why we even added CATCH to our grants application was that we knew there were evidence-based projects out there that could enhance health and potentially decrease obesity," said Roberta Miksch, deputy director of ECDHD.
Miksch said childhood obesity is an epidemic, one that ECDHD is trying to tackle. The local health department recently started collecting BMI data from students that shows some grades have higher obesity rates than others. Some schools are also seeing students enter kindergarten overweight.
There is no national or statewide data collected on children's weight, Miksch said, so the numbers gathered by the health department are important.
"It is allowing us an opportunity to see where we sit as a health department," she said, adding that addressing childhood obesity is an issue that can only be done through collaborating with other agencies, such as schools.
Walker said CATCH isn't about expecting schools to do more than they already do.
"Everybody likes to dump things on schools and have them cure the world of all its ills. But what we try to focus on in CATCH isn't adding one more thing to their already full workload. Rather, it's a different way of communicating and integrating messages," she said.
An example is thinking of foods as GO foods, SLOW foods and WHOA foods, or GO-SLOW-WHOA.
The Go foods are the healthy, lower-fat and sugar choices like fresh fruits, vegetables and whole grains that children are encouraged to eat. SLOW foods are ones that should be eaten in moderation because of higher fat and sugar content, like white bread, white rice and pasta. The foods with high fat and sugar content, like french fries, doughnuts, chips and cookies, are in the WHOA category and should only be eaten once in a while.
Another example of communication and integrating messages is the MVP concept, which stands for move and stay active, value healthy eating and practice healthy habits.
Some schools have already been incorporating more movement and healthy food choices into the curriculum. St. Bonaventure Elementary School has offered a morning walking program and grab-and-go breakfast before school for a few years.
"It raises awareness of what we have to do to help our kids foster healthy eating habits and integrate exercise into a daily routine," said St. Bonaventure Principal Cheryl Zoucha, another participant at the training.
She and Sokol understand the role schools play in addressing childhood obesity.
"It needs to be a partnership (with families). Kids spend most of their time in school. We do have a big influence on them," Zoucha said.
Sokol said the example set at school regarding exercise and nutrition is important.
"It has to start somewhere. We as adults have to be the role models. We can't go home and live with these kids, so hopefully we can be a role model, and they can see that and take that home with them," she said.
Having CATCH specifically geared toward those in middle school and younger can help children carry what they learn into adulthood, Walker said.
"What we know from the research is that what kids learn early on in their life will be what they take with them when they get older. If we can instill these healthy habits in them early on in life, we are far and away better off when they get older," Walker said.