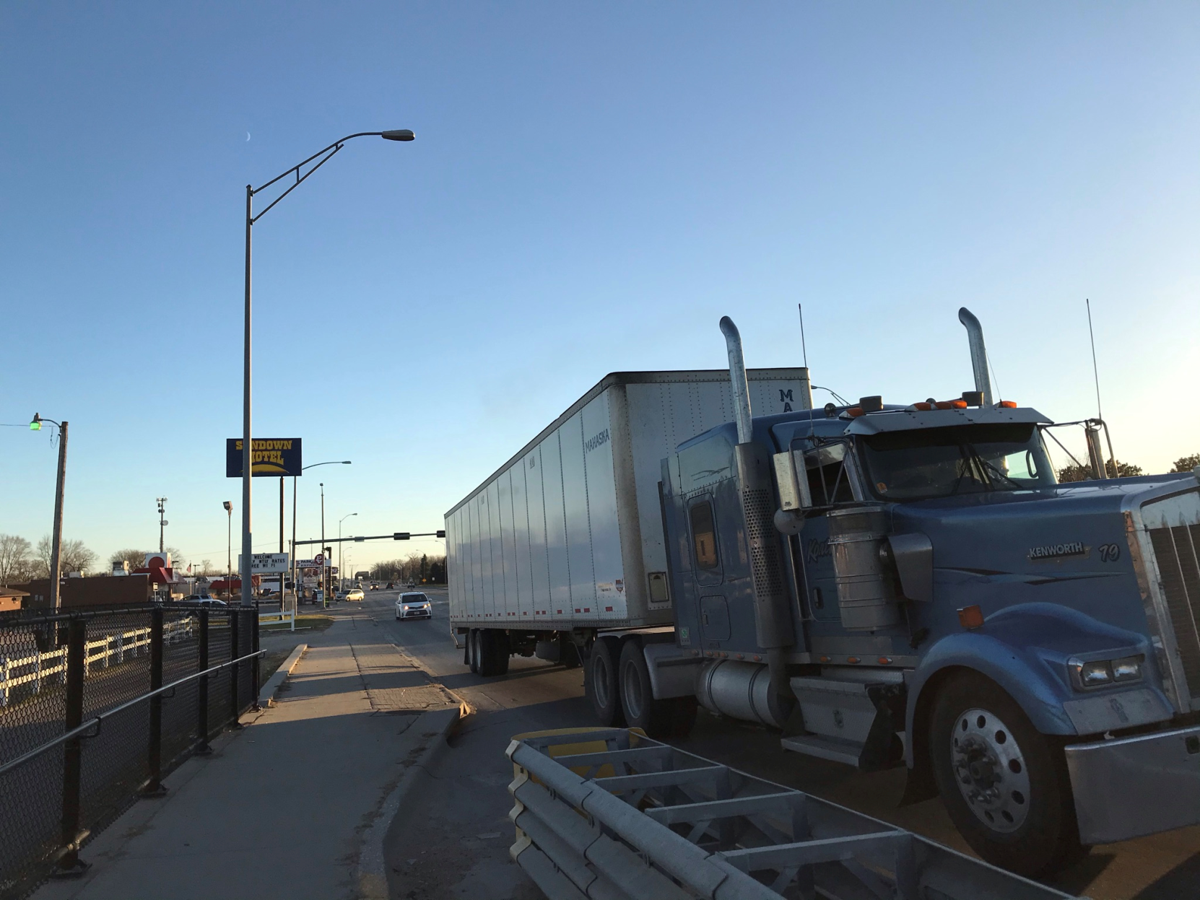 Plans for a roadway connecting U.S. Highway 30 and Nebraska Highway 64 were abandoned 14 years ago, but an interlocal agreement to do a traffic study could get the project off the ground again.
The roadway would connect U.S. Highway 30 and Nebraska Highway 64 to the east, running parallel with U.S. Highway 81 which currently carries traffic through Columbus.
"Semi-truck traffic going through town, that's not a destination type of traffic flow," Platte County District 4 Supervisor Ron Pfeifer said. "It's not like these people stop and go to restaurants and clothing stores."
Instead of going through Columbus, this connector would skirt the edge of Bellwood.
The project is still in its infancy, though. Before any serious plans or commitments can be made, there must be a traffic study.
The traffic study, once completed, would hopefully establish the project's potential.
"Hopefully, it'll show what the traffic is now and what could maybe be expected if a bridge is put into place," Pfeifer said.
Pfeifer said he anticipates a connector would reduce the amount of truck traffic through Columbus.
A formal contract committing Columbus and Platte, Colfax, Butler and Polk counties to the traffic study made the rounds this fall, collecting signatures as each entity signed off on it.
The five members of the interlocal agreement are each pitching in to pay for the study.
Now that everyone has signed the contract, a steering committee with representatives from each entity can meet to discuss the project's direction.
A request for proposal will likely follow suit to find a company to conduct the traffic study.
The possibility of building a roadway to connect U.S. Highway 30 and Nebraska Highway 64 was first proposed in 2006.
At the time, the idea received a lot of support from former state senator Arnie Stuthman. After a regional study was completed in 2006, though, the project lost steam and plans ground to a halt.
The 2019 spring floods seem to have given the project new life. While the floodwaters were high, Columbus was fairly isolated.
"To get over the Platte River you either had to go to Grand Island or Omaha, basically. All the other bridges were damaged in that flood," Butler County District 2 Supervisor Tony Krafka said.
A connector might — emphasis on might — prevent that in the future.
"If that bridge is constructed right, maybe there would be a road open there," Pfeifer said. "That's a maybe."
Near the connector's possible location is a railroad bridge that was not damaged by the flood, Krafka said. That, he said, will hopefully lend credibility to the project's potential.
Krafka also said the stretch between Schuyler and Columbus is the longest distance in Nebraska without a bridge over the Platte River.