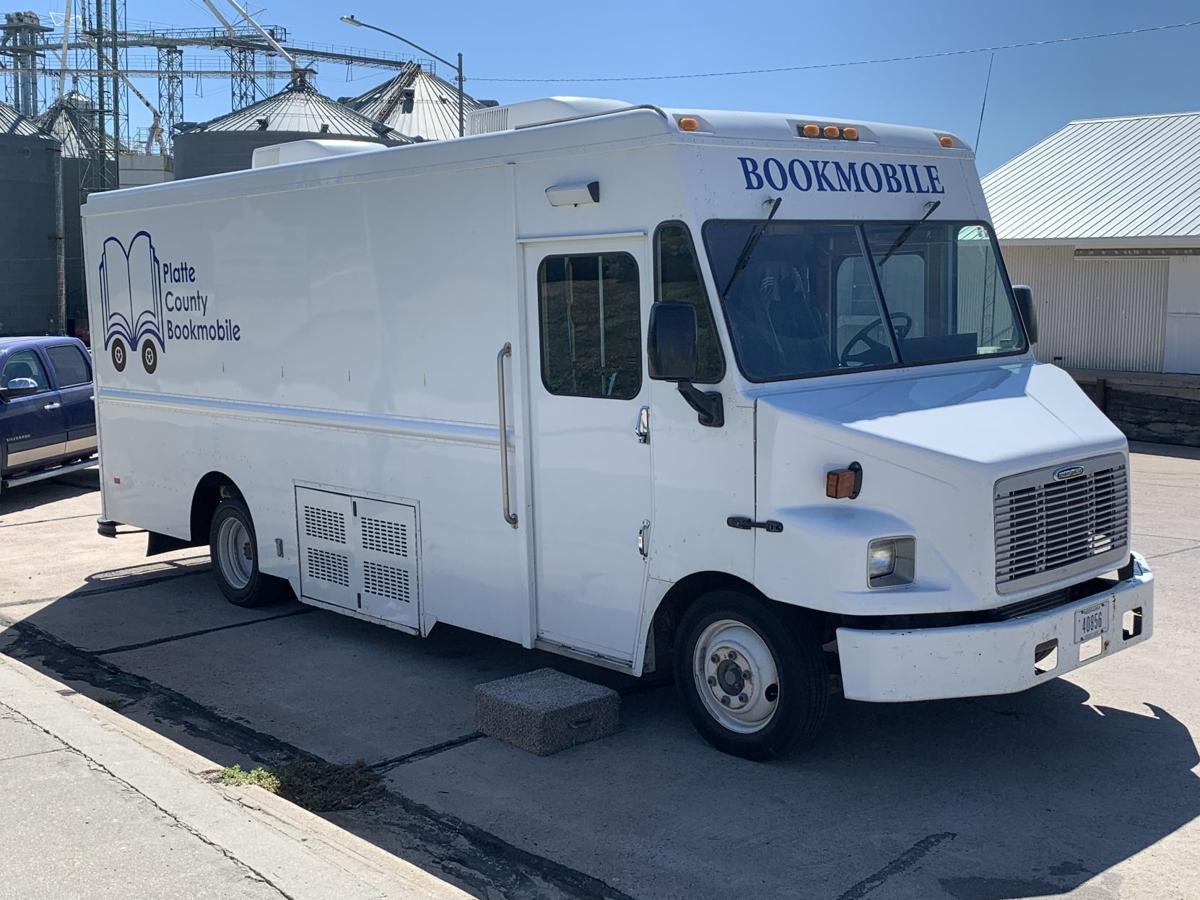 You can't put a price tag on education – that's what teachers and librarians want voters to know as Platte County begins mailing out early voting ballots, placing the future of the Bookmobile and library services contract in rural residents' hands.
If the ballot item gets enough 'yes' votes and passes, the Bookmobile and library services contract will continue and the county would begin spending approximately $300,000 on them each year.
The funds would come from rural Platte County taxpayers – namely, those not living in Columbus or Humphrey where the county's only public libraries are located – because they are the ones who benefit from those programs.
Voting no means voting to end the Bookmobile and library services contract after the current contract runs out in June 2021.
Several members of the Platte County Board of Supervisors took issue with the ballot language, which asks people to vote for or against a tax of $765,000. Supervisors approved the language in July. It is misleading, they said, because it doesn't clarify that the $765,000 would be spread over three years.
Pat Anderson – the sole member of the Columbus Public Library Board of Directors who represents rural Platte County – has been going door-to-door to speak with residents about the vote.
Last week, she made a 125-mile trip around the county to various convenience and grocery stores, restaurants, bars, post offices and private businesses – anywhere, she said, that will let her post an informational flyer.
Platte Center Elementary School teacher Kim Schmidt has been using the Bookmobile as long as it's been around. She was a student in Monroe when the Bookmobile started in 1967 and she still uses it, along with her 85-year-old mother and her 4-year-old grandson.
Jody Jarecki, fellow Platte Center teacher, has a long history with the Bookmobile, too. Her six children used the service regularly growing up, and her kindergarten students still do. Sometimes, she said, they check out their first book at the Bookmobile.
"If it was canceled many of our students' parents would not be able to take them to the library or would not take them to the library," Platte Center teacher JoAnn Cremers said. "Even though they could still go, living in Platte County, they would not get there."
Stephanie Ligenza currently drives the Bookmobile. Before her, it was Karen Hake. The Bookmobile is a mobile offshoot of the Columbus Public Library that has toured Platte County's rural schools and towns for more than 50 years.
The library services contract between the City of Columbus and Platte County has been around about as long – since 1969 – and it makes Columbus Public Library memberships free for all county residents.
Teachers and librarians said students get excited when the Bookmobile comes and that it's important to reward that excitement to keep them reading.
If the school library doesn't have the next book in a series and can't buy it, Platte Center Elementary School Librarian Sheri Wessel said she can rely on Ligenza and the Bookmobile to bring it from Columbus.
Rural teachers and librarians also fall back on the Bookmobile to meet the need for class-related reading materials.
"Any books that are in the Columbus library, Stephanie can bring those out to my students if we need additional copies," Schmidt said.
The Bookmobile also fills the gap for rural kids during the summer.
"When I was in Lindsay or Creston, the kids could walk to the Bookmobile. Their parents didn't have to come home from work and drive them into Columbus to get a book," Hake said.
The library services contract does allow people to access digital library materials and reading tablets are good book replacements, but not every child has reliable access to a digital reading device.
"The family might have one, but for the child to have access to it all day is not as likely," Ligenza said.
For those reasons, rural librarians and teachers in Platte County are urging voters to support the Bookmobile and library services contract.
"The amount of money that they spend on the Bookmobile is so small in the overall scheme of the taxes that a person has to pay. And I think it's well worth their money (if it's) going to something for education that's going to help a vast majority of people," Schmidt said.
Get local news delivered to your inbox!
Subscribe to our Daily Headlines newsletter.