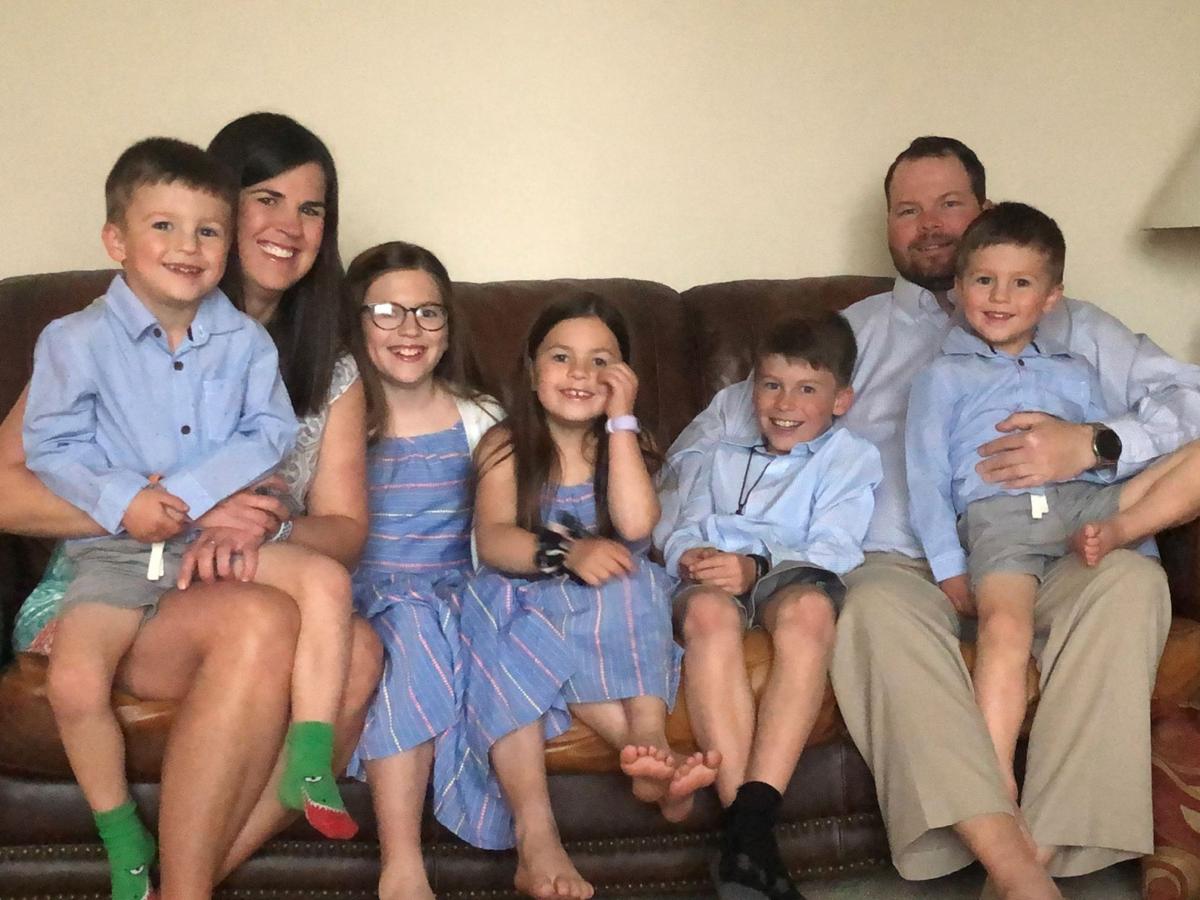 Editor's note: In honor of Scotus Central Catholic High returning to class this week, The Telegram is profiling some of the school's new faculty members throughout the week. This is the first story in the series.
Annie Sokol's biggest challenge as a teacher is making the best of each year, which she said was hard for everyone when school went online this spring.
Sokol, who will be starting her 16th year teaching as a new face at Scotus Central Catholic, said she had to balance her own children at home who had schoolwork to do while also teaching her students.
"We at the middle school had to divide it up and every student had a contact from school at least once a week," said Sokol, who added it was good to contact the students. "I think that made a huge difference."
Sokol initially went into college for pre-veterinary studies, before a roommate in college studying animal science suggested changing her major.
"She said, 'Why don't you do (animal science)? And then if you don't want to go to vet school, you can at least have your animal science degree and get a master's or do something else with it,'" Sokol said.
At the University of Nebraska – Lincoln, she worked in a genetics lab, which is where she found an interest in the field. Sokol grew up on a farm and always loved animals; she said it was fun to have cows and pigs and chickens on campus.
She worked for Pillen Family Farms and planned to get her master's in nutrition, until her husband put a bug in her ear about teaching.
Sokol had previously co-taught a religion class in Duncan with one of her cousins.
"I really liked it," Sokol said. "So I decided to go back (to UNL)."
Over the past 15-plus years as a teacher, genetics has been one of her favorite topics to teach. She also loved to teach the periodic table and said science is an important life skill.
"I love science. I love always wondering why, learning something new. You can hear my child in here who's catching a praying mantis right now. I mean, I love to have them wonder about science as well," she said.
When students tell her they have a lack of passion for the subject, she tells them about how everything in life goes back to science, from how cars drive on the road to how people walk down sidewalks and more.
"Not that I expect them all to be scientists, but to have some knowledge on science is really what I strive for," Sokol said. "So just having the curiosity is the reason why I really went into science. Not that all the other subjects aren't important as well, but I just feel I like science the most."
Peg Slusarski, a relative and CCC instructor, said Sokol's students always do amazing science projects.
"My husband has judged science projects for her for years and he comes home always very excited about how outstanding of a teacher she is," Slusarski said. "She's very encouraging."
Her husband, Jerome, said there have been so many projects and so many outstanding ones, that he can't single any one out.
Other than being an excellent teacher, Slusarski said her friend is very bubbly and ambitious.
"I just think that her energy is contagious," Slusarski said. "I think that people that are around her just really enjoy being around her."
When it comes to being a teacher, Sokol has experienced growth over the years.
"If I look back to my first few years, my classroom management was much different than it is now. I think I was quick to jump on kids," she said. "You've got to get them calm and you've got to talk with them. You've got to ask them questions to figure out why they're behaving the way they are."
This year, she's looking forward to a smaller community and to growing in her faith.
"My husband and I have just been trying to get more involved with our church community, and growing in our faith and I think that's important," Sokol said. "Having that connection, I think helps our marriage and helps our family."
Other than that, the goal is to make in-person school work.
"I'm super excited. I just hope we can get there and then it runs smoothly and people are smart about it," Sokol said.
Get local news delivered to your inbox!
Subscribe to our Daily Headlines newsletter.