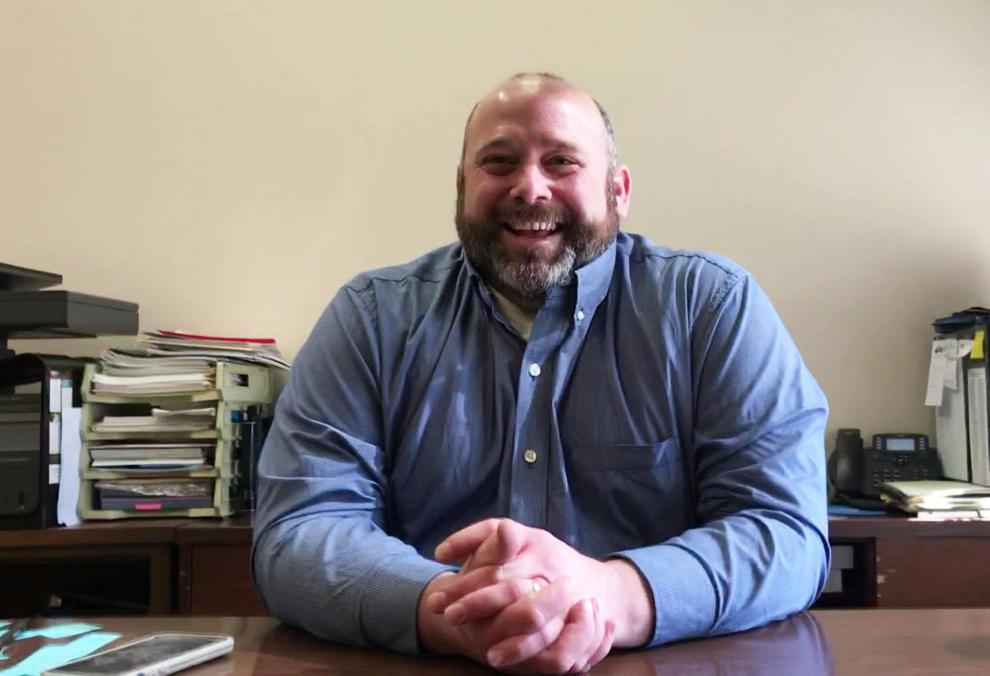 Editor's note: This story first published in the Sept. 9, 2021, edition of The Columbus Telegram. Do you enjoy staying up-to-date about local happenings and would prefer to get your news sooner than later? Do your part and help support community journalism by supporting the journalists who also call Nebraska home. Get a digital subscription for cheap by visiting https://bit.ly/3vO8TR7. Don't wait!
Platte County Sheriff Ed Wemhoff remembers the moment he knew he wanted to be in law enforcement for the rest of his life.
It was the summer between his junior and senior years of college as he was flying down the road in a Nebraska State Patrol vehicle.
In the years leading up to that moment, though, a career in law enforcement wasn't even on Wemhoff's radar.
At first, he meant to join the military after graduating high school. Then he started getting football scholarships so he went to college instead. His initial interest in an engineering degree was curbed by the amount of school he'd need, so he began studying criminal justice, thinking he might like to work with children.
"A good friend of mine started really looking hard into law enforcement, so...the summer between my junior and senior years of college, I signed up for an internship with the (Nebraska) State Patrol and the K-9 division," Wemhoff said.
The night before Wemhoff's first ride-along of the summer, the trooper he would be shadowing asked him if he was good at keeping secrets.
Wemhoff said yes, and the trooper brought him into a classroom at the National Guard base in Lincoln.
"Inside the classroom was State Patrol, FBI, ATF (U.S. Bureau of Alcohol, Tobacco, Firearms and Explosives), sheriff's offices from two or three (counties), a couple police departments. ... I still had no idea what was going on," Wemhoff said.
Eventually he learned that he was sitting in the middle of the final planning meeting for about a dozen search warrants being conducted the next day.
"As we're driving away, (the trooper) goes, 'So, are you able to get up early in the morning? ... Would you like to go along?' And I go, 'Can I?'"
Wemhoff arrived at the training center in Lincoln at about 3:30 the next morning, just in time for members of the State Patrol's Emergency Service Unit to start showing up.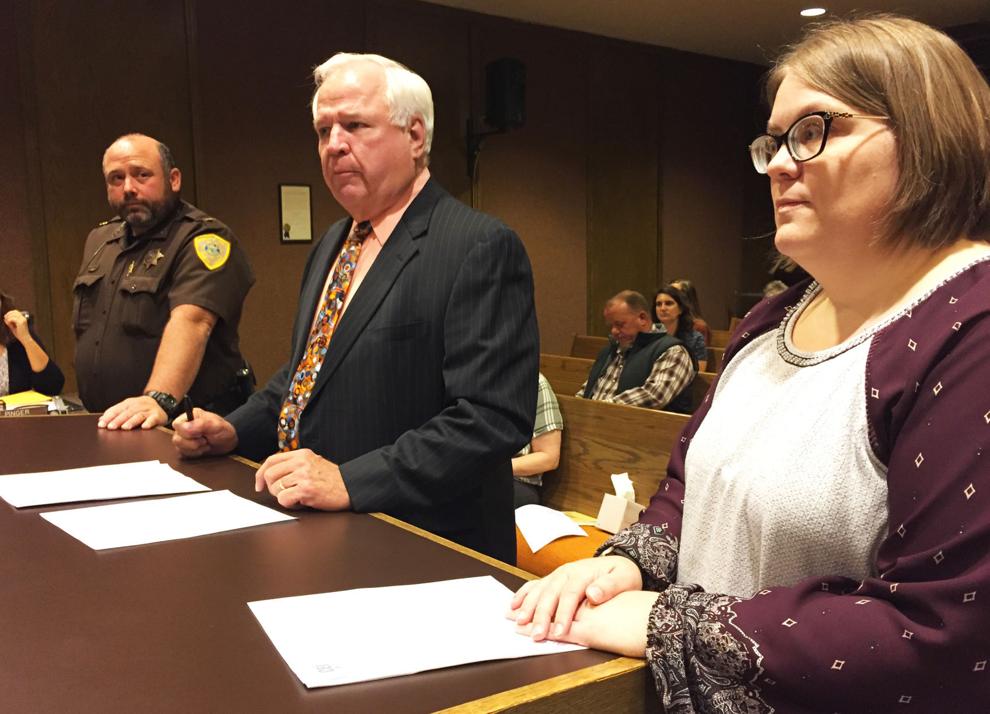 "We jump in this mobile home that they've converted over into their command post, we drive down to Beatrice and we pull into the airport," Wemhoff said.
A hangar opened revealing SWAT vehicles, command post trucks and people gearing up to execute the search warrants, several of which were being conducted simultaneously at about 7 a.m.
"At 6:50 or 6:55 they opened up the hangar doors," Wemhoff said. "...As they were all getting ready, one of them comes up and says, 'Hey, Ed -- you can say no -- but would you be comfortable going along with us and recording our entry for training purposes?'"
Wemhoff accepted the offer, received a camcorder and donned a bulletproof vest. Later, while they were searching one of the properties that morning, a call came in from another group needing assistance from a K-9 officer.
"I jumped in with him in his old Bronco and we left there and he hit the lights and we went flying through town," Wemhoff said. "It was about that point that I thought to myself, 'This is what I want to do for the rest of my life.'"
Wemhoff's next internship with the State Patrol focused on the investigative division. It was a very different experience, but no less valuable.
"It was not nearly as exciting -- it's a lot of reports and dictation and evidence and documentation," Wemhoff said. "...It did not in any way dissuade me from getting into law enforcement, but it helped me understand how the whole profession worked."
These days, rather than assigning interns to a certain division, the State Patrol focuses on giving people a more holistic experience.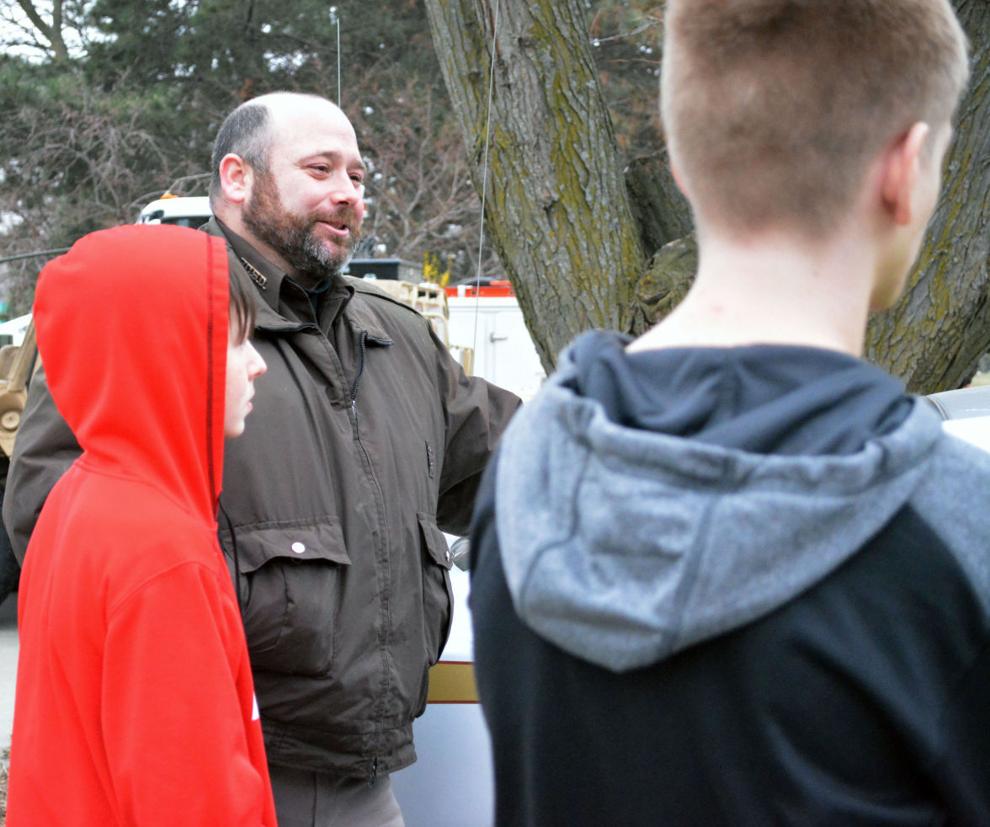 "What we're doing now is assigning interns to a troop area," Nebraska State Patrol Public Relations Director Cody Thomas said. "...That way they're not specifically with one division and they can get a feel for all aspects of (Nebraska State Patrol) operations."
For the last few years, Thomas said, the State Patrol has focused on finding interns through college criminal justice programs such as those at the University of Nebraska-Lincoln and Central Community College.
"It's college credit now, too," Thomas said. "...Our advice to anybody who is interested would be to go through their criminal justice or similar program at their school."
If Wemhoff's experience is anything to go by, the experience gained through such an internship is invaluable.
"I learned stuff...during an internship that I've used up to this day in my career," Wemhoff said.