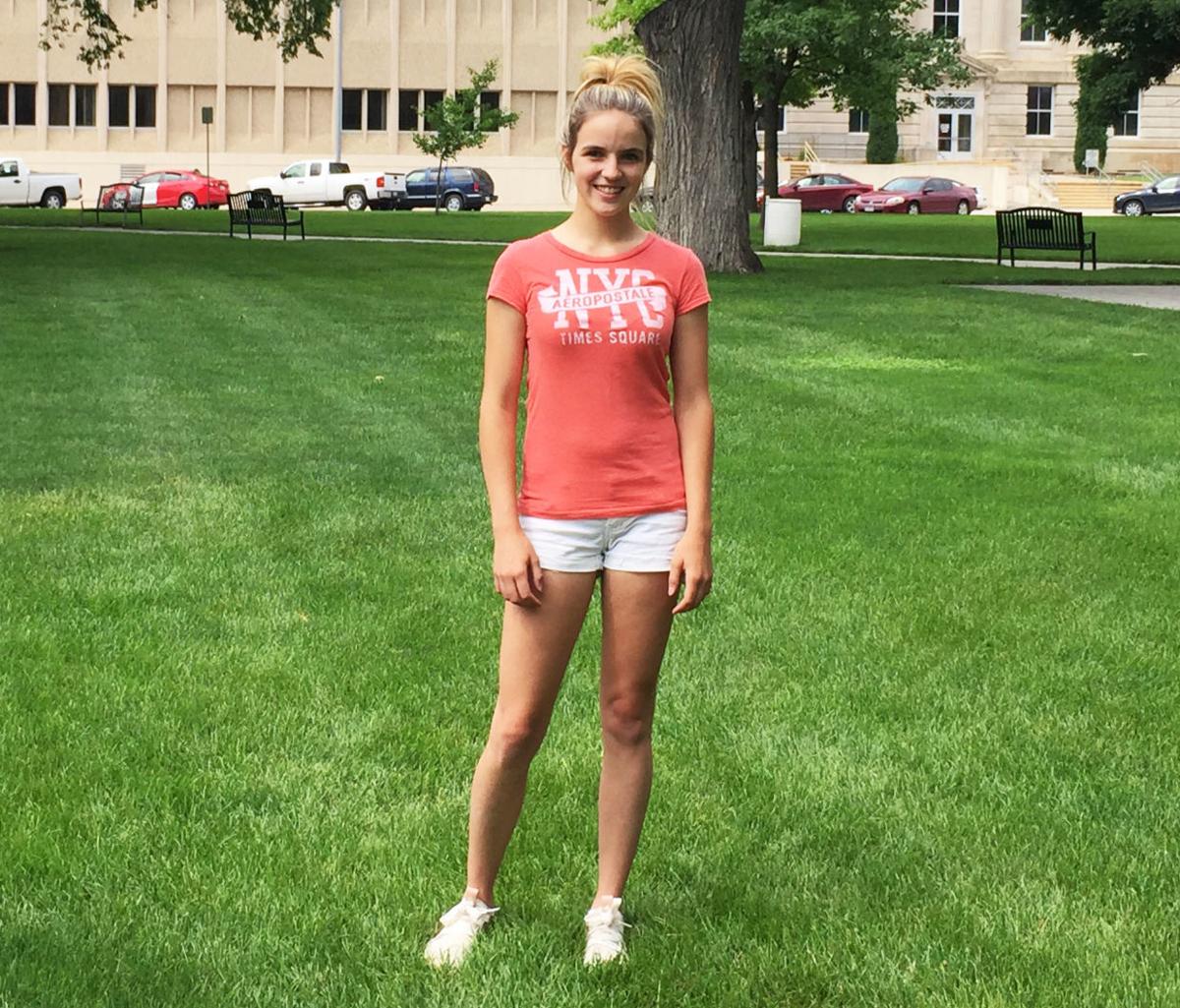 It seemed like just a normal horse ride for then-13-year-old Cady Stortzum in April 2014 from her home just outside Silver Creek down to the Platte River Bridge and back.
"I was taking my normal trail (where) I go from our farm about a mile down to the Platte Bridge and then I come back," Cady said.
Following Cady's ride, her father noticed something attached to her head. It was a tick, which he was able to remove. That tick bite eventually led to an ulcer on her head, which was the first sign that something was wrong with Cady. Her lymph nodes soon swelled up, which in conjunction with severe pain, made it clear that she needed help.
After weeks of misdiagnosis, Cady's mother, Susan, received the phone call that changed her life.
"They ended up calling my mom and saying, 'We don't know what she has, but you need to rush her to Children's (hospital in Omaha) right away," Cady said. "At Children's, they ended up diagnosing me with tularemia" (a rare infectious disease that typically attacks the skin, eyes, lymph nodes and lungs).
This condition has cost Cady a normal life for the past five years. Going back and forth from Silver Creek to the Mayo Clinic in Rochester, Minnesota, Cady has received treatment after treatment to try and alleviate the pain. She even dealt with the condition again last year, with more severe symptoms, including the erosion of her bones.
Her mother actually studied the condition as a nursing student and didn't realize that it could have happened to her daughter.
"In my microbiology class in college for nursing, we had to draw out of a hat a rare disease (to study)," Susan said. "I drew tularemia and I presented on tularemia. When the doctor came in and told us she had tularemia, I asked them, 'She has rabbit fever?' The doctor said 'How did you know what that is?' I said, 'I know all about it.' I didn't even think, as a nurse and a mom, to test for tularemia. It didn't cross my mind and I knew about it. If I presented on it and didn't know about it, how are other physicians and doctors going to be aware that we need to get this awareness out (and) that it needs to be tested for?"
After the second diagnosis, Cady started going to a pain rehab clinic affiliated with the Mayo Clinic. After graduating from the clinic, she feels better than she has in years. Now, she and her mother want people to know about the risks associated with ticks.
With tick season in full swing, the risk of someone else contracting tularemia is relatively high. Flooding along the Platte River has helped to create a solid habitat for these animals, especially in places like Cady's farm, where there is a lot of thick vegetation. Cady said to always check for ticks at night -especially those living in rural areas - and to put on bug spray when outside in those areas.
With Cady's help, the Mayo Clinic released a pamphlet about tularemia and pain management. Within it, the story of Cady's journey is told in order to educate the public on the dangers of tularemia. In Cady's case, the fact that she was persistent in informing doctors of the numerous symptoms allowed her to get the treatment that she needed. She wants others to follow that same path.
"If you are getting sick, do not be scared to tell the doctor to run tests, because it could save your life," Cady said.
Had Cady not been diagnosed in a relatively quick fashion, she probably would have died from the disease.
"They would have never tested me if I didn't tell them I had a tick bite," Cady said. "They said at five weeks, it could be fatal, and I was (diagnosed) at four weeks."
She has also told children and others at the pain clinic in Minnesota about how to manage their pain and about her experiences at the clinic. As someone who successfully graduated from the clinic and who now is able to manage her condition well, she is the perfect model for how to treat pain and how to persevere through the dark times of severe pain.
"Anyone she can tell to get checked if they're feeling sick (will benefit)," Susan said. "I'm so thankful she was tested and I can't imagine if they hadn't caught this. It's just scary. I don't want it to happen to someone else."
Get local news delivered to your inbox!
Subscribe to our Daily Headlines newsletter.