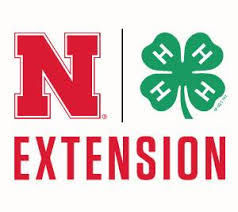 Spruce trees have their share of disease and insect problems.
While there are no common pests to control at this time of the year, now is the time identify the cause of issues and most important, mark calendars for when to use a control method next season.
Plant owners often react to problems when signs or symptoms are first noticed. An insecticide or fungicide may then be applied at that time. This is logical, but unfortunately the timing is often too late for a pesticide to be effective.
Preventive pest management is more effective than reactive pest control, especially with diseases and when pesticides are the control method. The key is to positively identify the cause of symptoms. Is it a disease - insect or human caused - or an environmental issue?
If it is an insect or disease, know that not all pests warrant chemical control. In some cases, picking off or raking up diseased leaves or hosing or knocking off insects and mites may be all that is needed.
If it is determined to be a pest that warrants control, and pesticides are the control method chosen, the timing of application is critical for the product to be effective.
Back to common spruce pests. With increased rainfall the last few years, we are seeing an increase in the fungal blight diseases Sirococcus shoot blight and Rhizosphaera needle blight.
You have free articles remaining.
Shoot blight causes needles on the ends of branches to turn brown and drop off. On close inspection, black specks (fungal fruiting bodies) might be seen on twigs. The symptoms are often scattered throughout the lower half of the tree.
Rhizosphaera blight causes one- and two-year-old needles to turn purplish-brown and eventually drop off. Under a microscope, two rows of fungal fruiting bodies can be found on needles. I have a microscope in the office and can help with identification of diseases.
Both warrant the use of fungicide sprays. Fungicides are most effective when applied to foliage just prior to spore release and infection. When spores land on needles, the fungi are then killed before they infect plant tissue. Once a plant is infected, fungicides are not as effective.
Since the main infection period is during spring when conditions are moist and mild, fungicides for these two diseases need to be applied in spring. The first application is made when new needles (candles) are between 1/2 and 2 inches long with a second application made seven to 10 days later.
I wrote a lot about spruce bagworm this summer. This is a pest for which insecticides are often applied too late. From August to now, bagworms are quite noticeable on spruce trees. When seen, tree owners react and try to control them.
If insecticides are used, these need to be applied when bagworms are almost too small to see on trees. If products are applied too early in spring, many eggs will not have hatched and the tree will still have bagworms. If applied too late, larger bagworms are difficult to kill and will have already caused damage.
Mid to late June is the best time to apply insecticides for bagworms. They are small enough at this time to kill easily, and this is early enough to prevent damage. If a spruce has bagworms, mark the calendar to treat next June. Treatment can also be done through July if needed.
If a spruce turns reddish brown from the top down, or individual branches suddenly die, it could have Cytospora canker. This fungus infects stressed trees through wounds such as hail damage. There is no control for cankers but to cut out infected branches.
Kelly Feehan is a community environment educator for Nebraska Extension-Platte County.