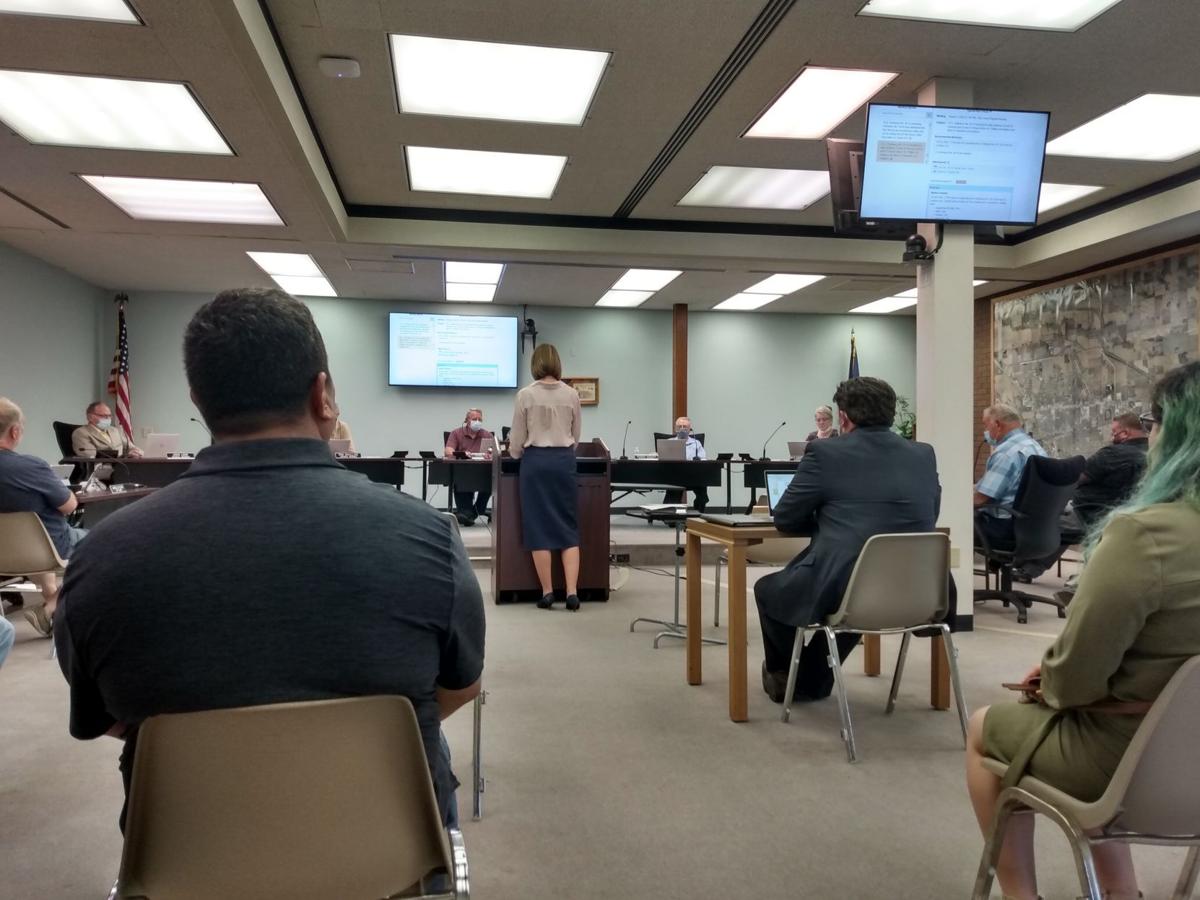 Council Member Beth Augustine-Schulte had a message for the public at Monday night's Columbus City Council meeting: Teachers are doing the best they can.
"The whole issue with masks and how things are working in our schools, I know it's really frustrating for parents, but it's just as frustrating for school personnel, for administrators, and school boards," said Schulte, who teaches at St. Bonaventure's Catholic Elementary School. "They are making decisions the best that they can for the clientele."
She said she understands there are people who raise questions or don't like the way decisions are made, but teachers are in uncharted territory.
"We just ask that you be patient with us," Schulte said. "We're just doing the best that we can for our kids, so if you have concerns or questions be sure that you take them to your administrators. The teachers didn't make those decisions."
St. Bonaventure recently released guidance on the new school year, which asked parents to screen their children at home and for students to tell an adult if they are feeling sick.
Parents must also sign a waiver. The plan warned parents that traveling may require a 14-day quarantine, depending on health department guidelines.
Cheryl Zoucha, principal of St. Bonaventure, said she is excited and looking forward to hearing children talk and laugh in the building again.
"I think that children adapt to changes more easily than adults sometimes do," Zoucha said. "So our teachers are ready to teach children what our expectations are and we have great kids and I think that they're going to respond just fine."
The plan includes guidelines on social distancing in the cafeteria, where there will be no salad bar, no microwave use, assigned seating, no self-serve, and no visitors to the cafeteria.
Mass will also be socially distanced. Physical education will be socially distanced, where possible, and the school is still working out the details for band and music classes.
"I would say just trying to filter through all of the information that awe are receiving to make an educated and practical daily plan in how we're going to implement safety measures (is a challenge)," she said.
The school intends to provide in-person instruction for all students.
"We are going to continue to create a warm and inviting atmosphere in our school and I know our teachers are ready to give their best to our students," Zoucha said.
Students can be excluded from school if they present at least one major symptom like a fever of 100.4 or higher or a loss of taste or smell.
For other symptoms, like a headache, chills, or nausea, a student would be excluded from school for presenting at least two.
"We can have a stuffy nose, for example, but that could be from allergies and so we're just going to be having to try to work with our families to kind of figure out what is going on," Zoucha said. "The bottom line there, too, is we really want our families to be in touch with their doctor, their family physicians so that they can help them determine what's going on when there are any symptoms exhibited."
St. Bonaventure's plan recognizes that masks have been a divisive issue but students and staff "will need to wear a mask" when they can't socially distance.
"We know that for some people they feel that masks are not necessary and then others they feel that masks should be worn all the time," Zoucha said. "So we have people all over the spectrum."
Zoucha said the goal is to let people know they understand the different viewpoints but they are asking parents to help create a safe environment in their school.
"We don't want to be divided," she said. "We want to be unified."
Concerned about COVID-19?
Sign up now to get the most recent coronavirus headlines and other important local and national news sent to your email inbox daily.