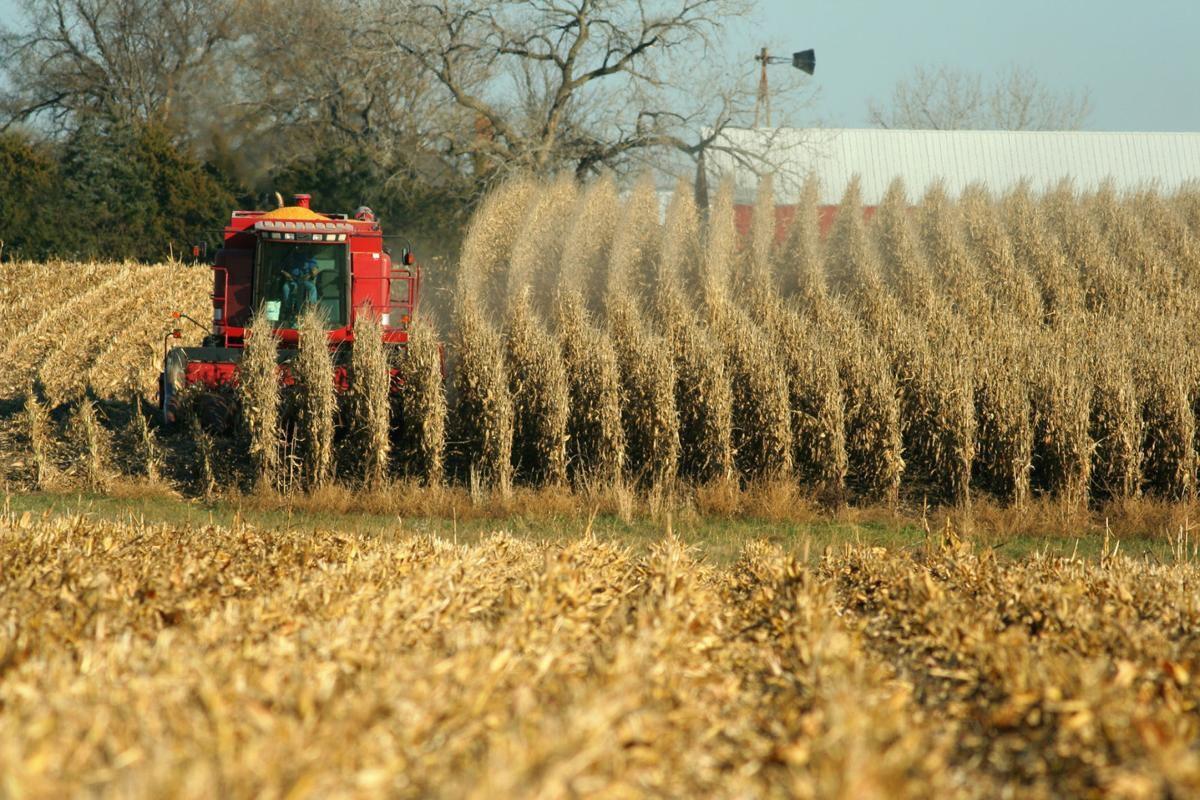 It's hard to make conclusive statements about mental health trends in agricultural and agriculture-related workers because the data is difficult to track, but Nebraska Rural Response Hotline Project Director Michelle Soll said stress levels in farmers and ranchers have, in her experience, risen.
"In most of these situations and with the farm and ranch industry, we have definitely seen that a lot of farmers and ranchers are dealing with a much higher level of stress within their occupation," Soll said.
Now run by the Rural Response Council, the hotline was created by the Interchurch Ministries of Nebraska in response to the 1980s farm crisis, marked by widespread family farm closures and farmer suicides.
This year, Soll said, natural disasters, low commodity prices, trade wars and the COVID-19 pandemic are hurting profit margins.
"People's cash flows are a little stressed at this point, and have been. It's not new to just this year – they have been for two to three years and you don't know when enough is enough, and that's a lot of what's going on," Soll said.
And that's on top of the regular stresses of the job which – according to University of Nebraska Lincoln Rural Health, Wellness and Safety Educator Susan Harris – people might not anticipate if they're unfamiliar with farming and ranching.
"Things like the weather and the debt loads – a lot of people don't understand how much debt load most farmers have and how stressful that can be – the government regulations, machinery breaking down, livestock getting sick," Harris said.
Business disagreements with family members and the high cost of healthcare for self-employed people also contribute, Harris said. But, she noted, mental health awareness is increasing.
"Every conference I go to, people are talking about it. And back then, nobody talked about it. So that's good," Harris said.
Even so, she said it can be hard to get through to farmers and ranchers, who often view their profession as an identity. That can make professional setbacks feel like personal ones.
Part of Harris' job is coordinating educational opportunities for dealing with stress, mental health and sleep deprivation.
The goal of an upcoming webinar slated for Nov. 10, Communicating with Farmers Under Stress, is to teach people who regularly work with farmers and ranchers how to identify and address those experiencing stress.
Bank lenders, ag suppliers, healthcare professionals and teachers can benefit from the training, Harris said.
"We've even had wives and sons and daughters and family members come to these to better understand what their farming relative is going through," Harris said.
The services provided by the hotline are also valuable tools in helping address ag industry-related stress.
"We offer financial advising, we offer mental health stress counseling programs and we also have a legal component, where we have farm law interns," Soll said.
Soll said many of the hotline's programs are funded by Nebraska-based sources and the organization works hand in hand with many Nebraska farm and ranch organizations, but the Rural Response Hotline is an independent, non-government nonprofit organization.
"All of our services are free of charge and basically we're a toll-free hotline to help our farmers and ranchers out," Soll said.
Soll said the hotline has been helping many people with mental and financial counseling and debt collection assistance. Many farmers and ranchers are share similar problems, Harris said, but they may put on a brave face.
"There is that stigma around letting people know that they just need to talk to somebody. And that's what we're trying to break down. We just need to help start the conversation and get it out there," Harris said.
Get local news delivered to your inbox!
Subscribe to our Daily Headlines newsletter.