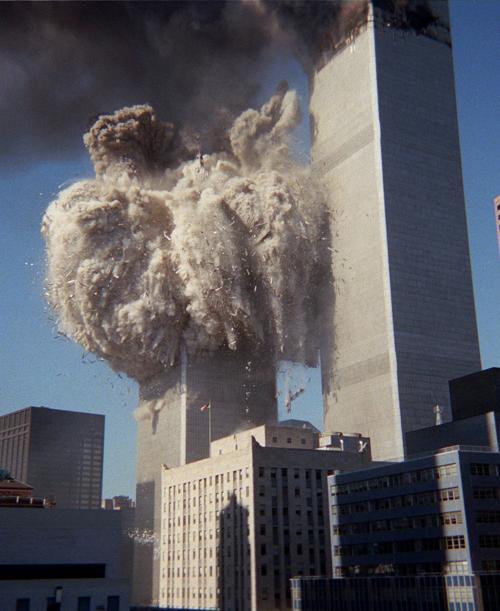 The Columbus Telegram asked its readers to summit their memories of where they were during the 9/11 terrorist attacks. From recovering from heart surgery to enjoying a normal day one second to hearing the unbelievable news the next, readers recounted the shock they felt as the day unfolded and how they feel now, 20 years later.
Marilyn Zehring said in her reader-submitted memory that her and her family were eating breakfast at her son's home in Gypsum, Colorado, on the morning of Sept. 11, 2001. Zehring said her then 9-year-old grandson ran into the kitchen to tell them a plane hit a building in New York City.
"We got to the living room just as the second plane hit the South Building of the World Trade Center," Zehring wrote. "We were stunned."
Zehring said her son and his family left for work and school while she and her husband drove from Colorado to Cody, Wyoming.
"It was an eerie day as we listened to the car radio on the developing story and continuing tragedy," Zehring recalled. "When we would stop for gas or to eat people were gathered either around a radio or watching a television set. There was an ominous silence with little conversation or comments. That evening when we stopped for the night, we called our three children. We just wanted to make sure they were all right and to tell them we loved them."
Since 9/11, Zehring said she has visited Ground Zero at least six times, from when there had only been rubble on the group to when the museum became available.
"I still have trouble comprehending what happened that day," Zehring said.
Al and Mary Matthews were dealing with Mary's heart surgery on Sept. 11.
Mary said she had been working for a Federal Aviation Administration station in Columbus and experiencing heart-related health issues in September 2001. She underwent a coronary artery bypass graft in Omaha on Sept. 10, Mary recalled.
In her submitted memory, Mary said she woke up the following day – Sept. 11 – to the TV playing and hospital staff talking about the terrorist attacks.
"I looked and saw a video replay of the jet hitting the first tower. Moments later, I watched live as another jet struck another of the towers. I knew from having some familiarity through the FAA that these were not accidental strikes," Mary said. "I was extremely shocked and wondered what was yet to come. As we all now know, these were terrorist attacks against the United States of America that sadly killed many people and destroyed many significant structures.
"9-11 became a memory to hopefully never again experience - and it also is a never failing reminder of the date of my heart surgery that has given me many more years of life."
As for Al, he left the hospital at 11 p.m. Sept. 10 and rented a hotel room nearby. He said he first heard of the news the next day when he stopped by the hotel breakfast for coffee.
"The first thing I noticed was that everyone was watching the TV, and almost no one was talking," Al said. "As I looked up at the screen, the second plane hit the twin towers."
At the hospital, Al and Mary spent the day talking to doctors and watching the events unfold on TV.
"From her window, we were even able to see Air Force One leaving Omaha after spending time at Offutt," Al recalled. "In the late afternoon, I felt confident enough to leave for Columbus to check on our house and dog, and make arrangements with work for extended leave time."
Al described the trip home as "exciting and frustrating."
"Every filling station was backed up for blocks because of a rumor that fuel distribution was compromised and many people panicked," Al added. "I became concerned that my ability to travel back to Omaha would be compromised."
Luckily, Al noted he didn't run into that issue in Columbus.
Bob Bright, a veteran of Desert Storm, said in his submitted recollection said 9/11 made him angry, scared and wanting to put back on his military uniform.
"My wife's family and friends are from New York, and I was on the phone with her parents as the first and then the second tower fell," Bright said. "We were in shock and tears were shed. The days that followed were full of news but strangely quiet with air travel shut down, images of empty New York City streets, the Pentagon smoldering, and the scorched crash site of Flight 93."
Bright said his family flew to New York that Christmas on mostly empty planes to visit his wife's family.
"We went into the city and walked quietly in disbelief with thousands of other people down to Ground Zero. Seeing the pile of rubble and the gray dust on everything was overwhelming. Tears were shed again but I knew NYC would be back," Bright said.
"Three years ago we were back in NYC and went to the top of the new World Trade Center and saw the reflecting pools where the original towers once stood. NYC was back and so was America. It's 20 years later but I WILL NEVER FORGET!"