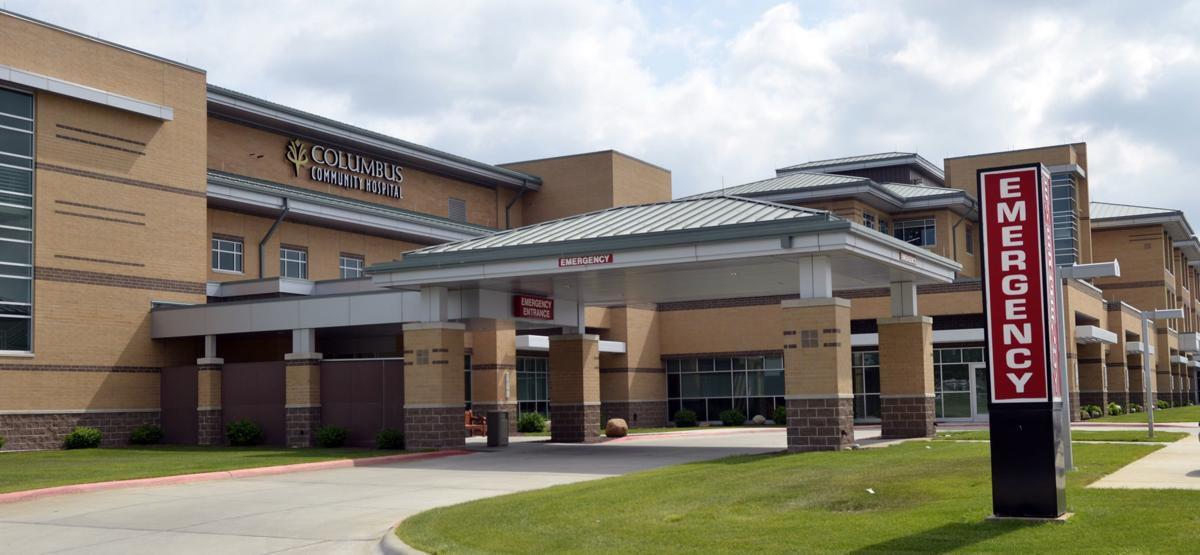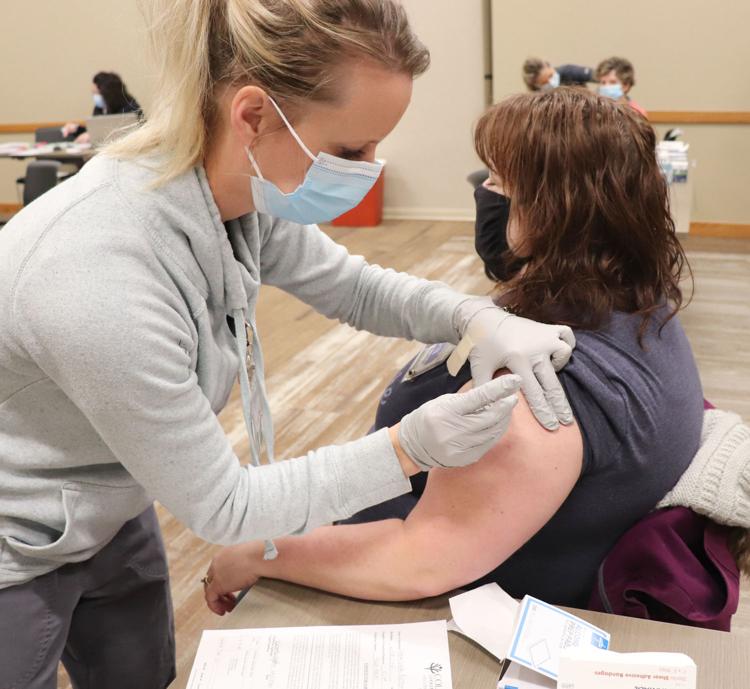 Columbus Community Hospital staff members have begun to receive the first and second doses of the COVID-19 vaccine.
A total of 381 staff members have been vaccinated as of the end of the day Tuesday.
"There's hope," said Josh Wenande, certified registered nurse anesthetist and anesthesia director.
Wenande said he will be able to look back on this time and be proud of the way that the hospital handled the pandemic.
But it has been an experience working with COVID-19 patients on the front lines, though not necessarily like the situation some health care workers were in, in larger cities.
"Having the opportunity, as unfortunate as it may be, to see COVID negatively effecting individuals to the point where we were having to intubate them … I think some people who want to say COVID wasn't real, to a certain degree it's because they didn't see it," he said.
Wenande interacted with COVID-19 patients, some in the more acute stage of COVID-19, some who weren't really symptomatic and others who were managing post-COVID symptoms.
On some level, this vaccine is just another piece of the puzzle, he added.
"All of the other things that we're doing currently … we still need to continue to do," Wenande said. "This just gets us that extra tool."
Heather Elton, a registered nurse for the home health and hospice department who serves as resource nurse, agreed.
"I think that it was a blessing to be able to be vaccinated," Elton said. "It's going to take us a long ways towards being able to finally get a real handle on what's going on with COVID-19."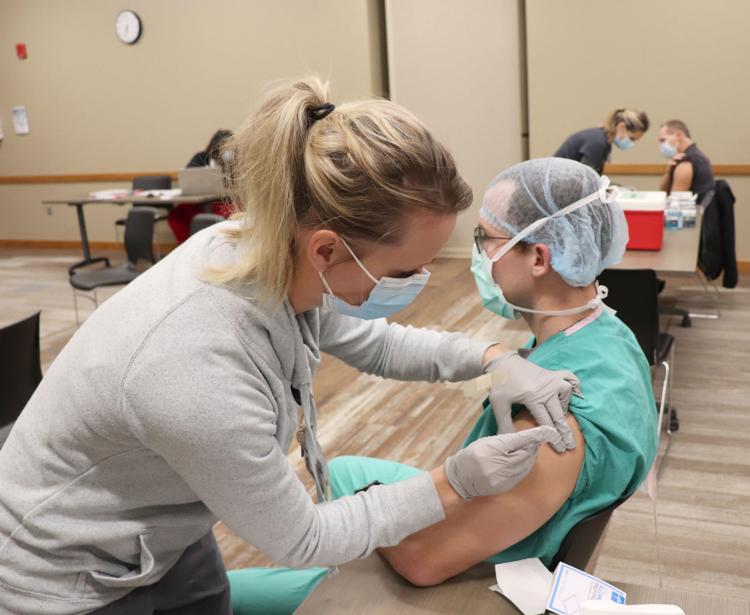 Elton considers herself privileged since her family is in the health care field and have all had their first dose.
"Going forward, that relief will just spread," she said. "As more people can take the vaccine … that sense of hope and relief will just continue to grow and continue to expand that ability to care for those with COVID and beat the COVID-19 virus."
As COVID-19 spread into the community, there was an uptick in home health patients in general, she added.
"As the space of hospital was needed for the very gravely, acutely ill, we saw patients that were at home that were less symptomatic and more able to be managed at home … with the assistance they received from the home health department," Elton said.
She interacted directly with COVID-19 patients.
"The sense of relief is something that many health care providers share not only for themselves and their coworkers but for their families," Elton said, who added that she's seen patients who didn't survive. "Being a home health nurse, I've seen some amazing recoveries, too, and I think … We were very fortunate in our part of the country that so far no matter how bad it's been, our health care system has been able to stick together."
Although home health saw an uptick, surgery was actually closed and restarted, said Surgical Services Director Sue Hrnicek. It's been quite a roller coaster, she noted. She has also been on the incident command team.
"It was very exciting to be able to be in the first round of vaccines," Hrnicek said. "It gives me hope that we're going forward towards a more normal lifestyle once again."
To Hrnicek, this vaccine is a big relief. She has been wearing a mask and has stayed at home, where she lives by herself.
"I will be more confident going out," she said. "…I think it's very important for the public to understand that CCH has put a lot into getting the vaccines here."
Hrnicek had arm soreness at the injection site a day after the vaccination. 
"It's a normal vaccine reaction," she said. "It was nothing."
Wenande also said he had a bit of a sore arm for his first dose, and Elton said she had no issues with the vaccine or soreness.
"There was no hesitation or any worry of mine," Wenande said. "I knew it was the right thing to do for myself and my family, and for all the people around me."
The two both received their first doses on Dec. 17 and their second doses on Jan. 6.
"It was kind of a way, again, to kind of show us that 2021 is going to be a year of change," Wenande said. "We're taking steps and bringing more hope as we enter into the new year."