The newly constructed building positioned along Lost Creek Parkway on the north edge of town sticks out. It's big, luxurious, it might even look a little out of place in a rural Nebraska community.
All of that is just fine with Renee Mueller, partial owner of the 13,000-square-foot Parkway Plaza complex and owner of the local office of Berkshire Hathaway HomeServices/Premier Real Estate.
"We've had some naysayers, some people who thought, 'well, Columbus isn't ready for this yet. You don't need this building, you don't need the magnitude of this building. You're not in Omaha anymore,' – we've heard that several times," Mueller said Thursday morning inside of the complex, 4471 41st Ave.
"But for me it's like, 'no, we are going big,' because we want to draw in like-minded individuals here … And so somebody has to get that ball rolling, and that is what we wanted to do."
Mueller and her Berkshire associates on Thursday morning hosted a ribbon-cutting ceremony with several members of the community and a horde of red-jacket-wearing Columbus Area Chamber of Commerce commodores. Later in the evening, an open house was held at Parkway Plaza for the public to come out and learn more about what's happening with the project, which took root in mid-2017 when Mueller, her husband, Tyler, and Arizonians/former Columbus residents Jeff and Shirin Thiele invested in the property.
The building has six office spaces and five have been filled. Berkshire, Applied Connective Technologies and Charter Title & Escrow take up the second floor, while Big Apple Bagels, Omaha-based All Makes and one vacant space are on the first. Big Apple Bagels, which the Columbus community has anxiously waited for since last year's announcement, is expected to open sometime at the end of September.
"I knew it was going to go quickly and be a lot of work, but I honestly had no idea the reaction was going to be as big as it was," she said of businesses' rapid interest. "I always picture big things and envision big things and think way outside the box compared to most people, but I don't think I truly ever expected this level (of success) so fast – pretty much filling the building before it's even done."
One business capitalizing on the new digs is Lincoln-based Charter Title & Escrow. Company President Angela Miller said that Charter Title has seven locations throughout the state, five of which have opened in the last six years.
The overall environment of Columbus - and having an opportunity to move into quite the facility – piqued upper management's interest.
"After some due diligence, we figured out that there was some pretty great economic development happening in Columbus," Miller said, adding that the five employees who will work in the office were hired locally. "And we are expanding our company west and this seemed to be the next logical move."
She added it was appealing having the Charter office directly by Berkshire, as well as directly by Great Plains State Bank, which is building on a plot of ground to the east of the Parkway Plaza. Another restaurant has purchased a plot of ground directly to the west of the Plaza, and should be revealed within the next six months, according to Mueller.
"The whole Plaza (area) is changing immensely, and I love that," Mueller said. "We will fit right in with everything else that is going on."
Dan Eschliman, regional branch manager for All Makes serving Columbus, Fremont, Norfolk and Grand Island, said that it's an exciting time for the company to set roots in town. Eschliman was a former salesman for a competitor of All Makes, and when All Makes received the rights to certain products sold by his former employer, he made the switch to All Makes about 90 days ago.
"To offer Columbus what others can't is huge," he said of All Makes, which offers office space planning, furniture, design and technology.
Mueller said the goal is for all businesses – with the exception of the current vacancy – to be up and running by the end of this year.
It's certainly been an adventure getting to this point where all the hard work is finally paying off, and certain days have inevitably been hectic. But controlled chaos is the name of the game, sometimes.
"I love it, my life is chaos – that's my motto," Mueller said. "I don't think somebody who didn't have a mindset like that could do a project like this. It just wouldn't work."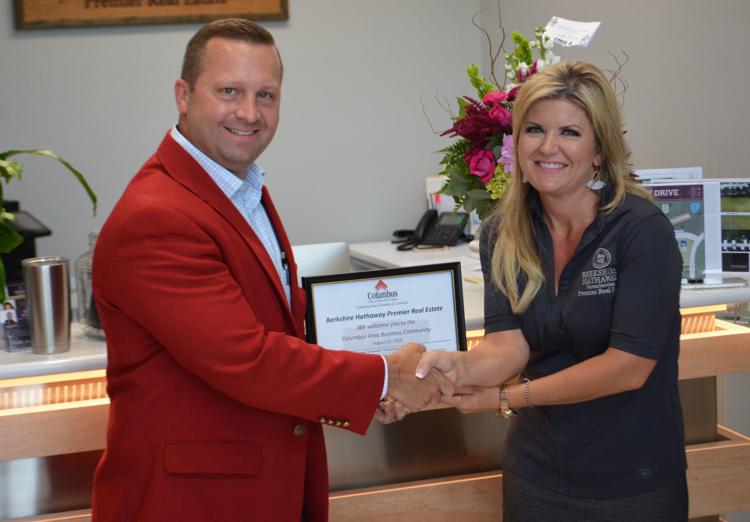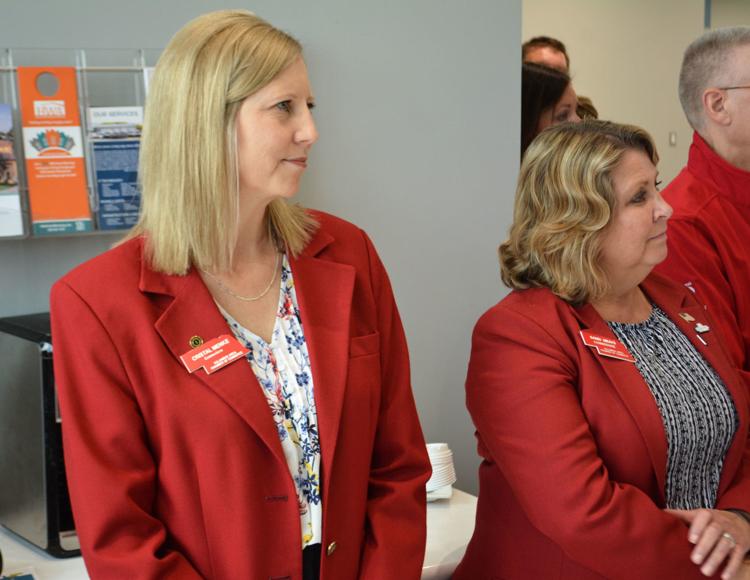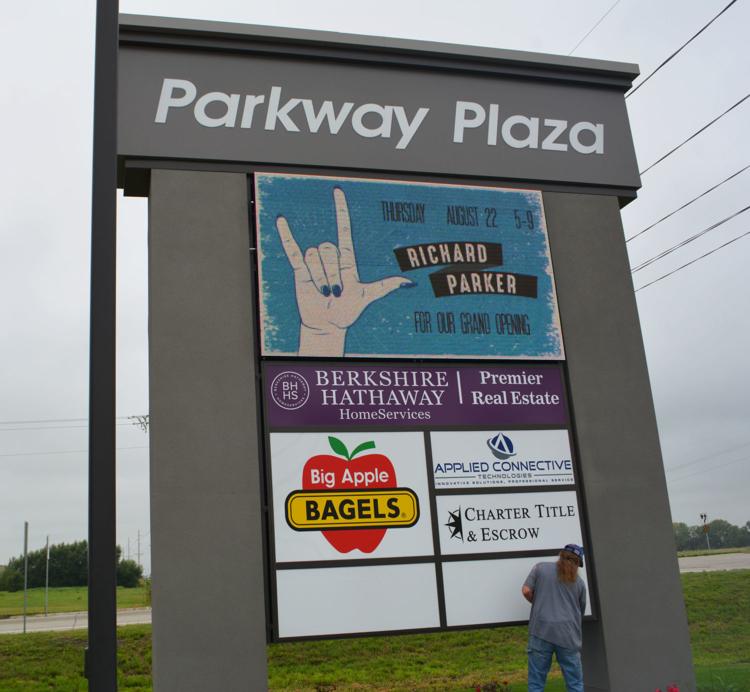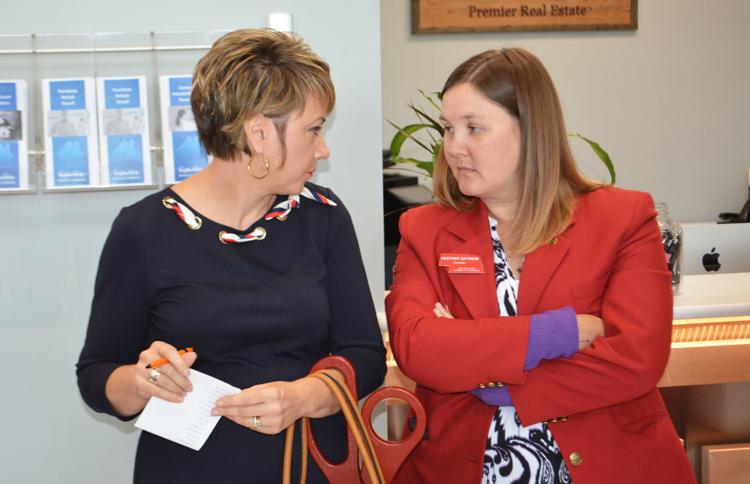 Sam Pimper is the news editor of The Columbus Telegram. Reach him via email at sam.pimper@lee.net.
Get local news delivered to your inbox!
Subscribe to our Daily Headlines newsletter.