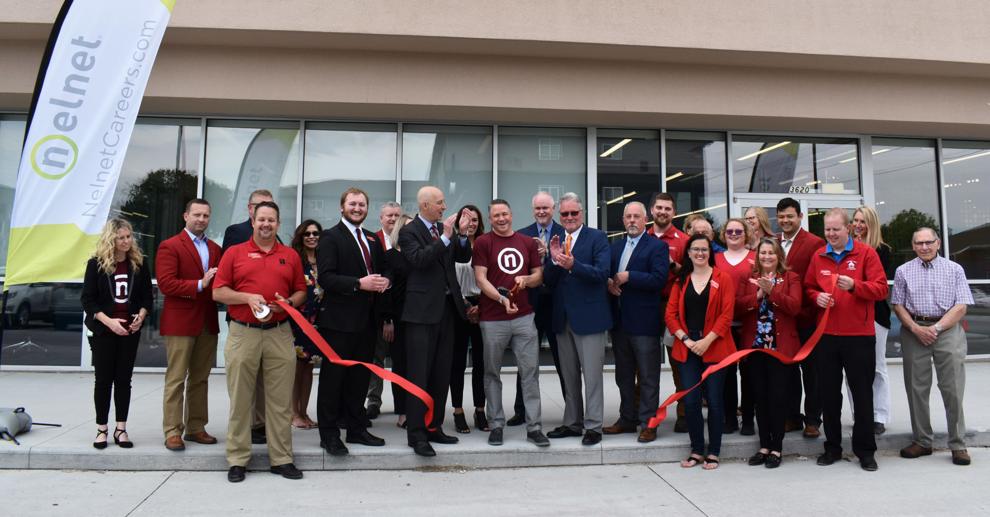 Gov. Pete Ricketts visited the area Wednesday afternoon to attend a ribbon-cutting ceremony for Nelnet's new location in Columbus.
Housed next to Bomgaars, 3614 23rd St., in the former Walmart, the site will be a call center for the company's student loan servicing business, Nelnet Diversified Services President Joe Popevis said.
"We have been in the student loan servicing business for 40 years, and that's the focus of what we're building here in Columbus - an office to help support that servicing business," Popevis said. "We're responsible for more than half a trillion dollars worth of loans we service on behalf of over 15 million American consumers."
Additionally, Nelnet provides technology and operational support and answers phones for businesses and government entities.
A Nebraska-based company, Nelnet has 7,000 associates across the country with headquarters in Lincoln. ALLO Communications, which is a Nelnet entity, provides internet, TV and phone services. ALLO announced earlier this month that it will expand to Columbus this fall.
In the next three to four months, Popevis said, the company will be looking to have 125 people hired for its Columbus location, with around 20 positions filled so far.
Ricketts noted that Nebraska is "well-positioned for growth." Thanks to measures taken during the COVID-19 pandemic, he said, Nebraska has one of the lowest fatality rates in the country and has one of the highest number of kids that have stayed in classrooms.
Policies can be implemented to attract investment and create job opportunities in the state but more is needed, Ricketts said.
"At the end of the day, no company moves to a generic place called Nebraska. They only go to communities that are welcoming, and you all have that welcoming community here in Columbus," Ricketts added. "You see it through the growth of great companies like Behlen and Pillen Family Farms and now Nelnet is coming here to help create jobs in your community.
"… But it only happens when you have great companies like Nelnet that want to invest in our state and great communities like Columbus who are welcoming to that investment. We're praying (for) those jobs, those opportunities for our folks here in Nebraska."
With the number of COVID-19 cases declining and more people receiving the vaccine, a sense of normalcy is starting to return, he noted.
"Earlier this week, I discontinued our Directed Health Measures that required the quarantine, got rid of some of the executive orders that I put in place as part of the pandemic and pulled us out of that federal pandemic unemployment plan because we're getting back to normal here in Nebraska," Ricketts said.
The journey to bring Nelnet to Columbus started in October 2019, said Todd Duren, vice president of corporate services at Loup Power District.
"Through that process, they had looked at a number of communities, maybe 30 or more, and it was … narrowed down to five communities," Duren said, noting a site visit took place in December 2019.
In March 2020, he added, Nelnet said it had chosen Columbus as its next location.
"It's been a long time coming; it took about a year to get to this point because of some COVID stuff that we had going on…" Duren said. "We're looking forward to helping you in any way that we can and really finding a way for you to really become a big part of this community."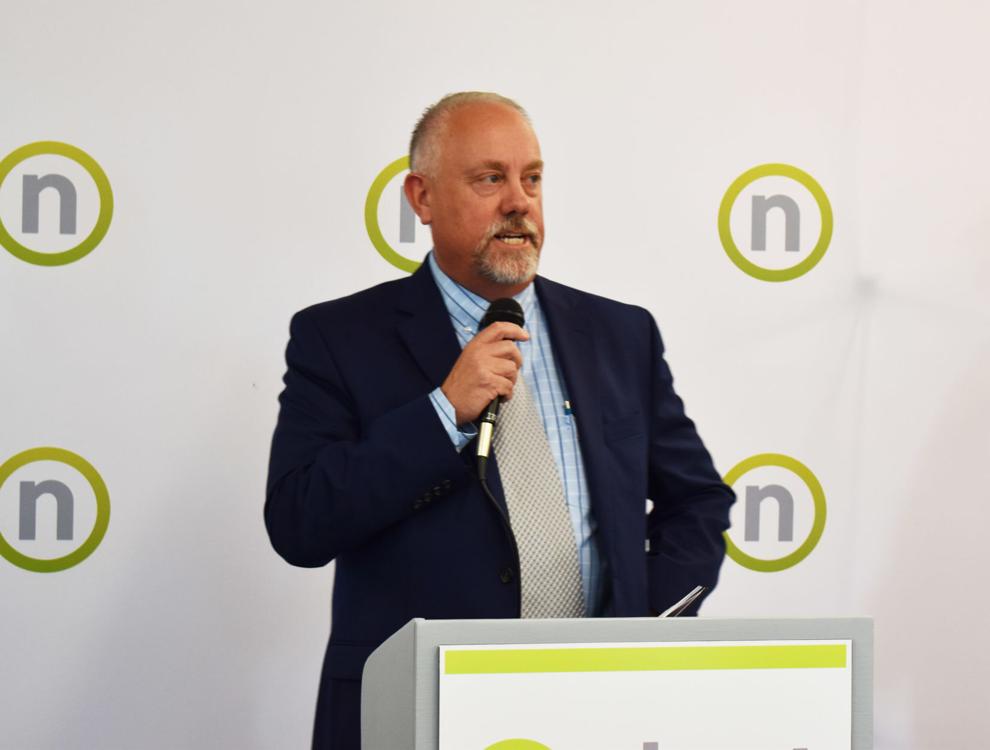 Columbus Mayor Jim Bulkley said he's excited to have Nelnet coming to the area and noted how different the building looks from when it housed Walmart.
"On top of that, then it sat empty for how many years when Walmart made its move? And you know there are so many, so many things that we wished would have happened, could have happened, but never did happen until this development started to come along," Bulkley said.