Some Columbus mothers received a memorable Mother's Day gift on Sunday – watching their children achieve a milestone by graduating from Scotus Central Catholic.
"What a great present that is that your child graduates on Mother's Day," Scotus President Jeff Ohnoutka said during his opening remarks at the commencement ceremony
The bleachers in the Dowd Activity Center were filled with family members and friends of graduates while, on the ground, seniors sat in chairs in one section and their parents sat behind them in a second section. The scene was reminiscent of traditional graduation ceremonies after 2020's commencement was overhauled due to the pandemic.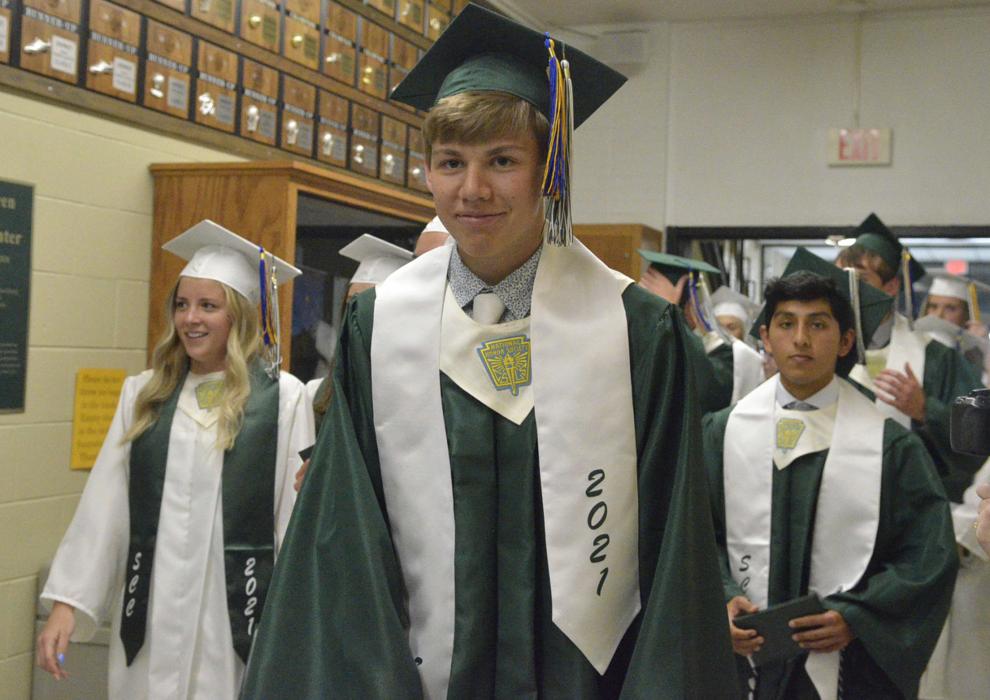 The ongoing COVID-19 pandemic resulted in students having to adjust to online learning last spring and extracurricular activities and sporting events being postponed or canceled. This year's seniors were able to return to in-person learning, though they had to contend with wearing masks, social distancing and frequent hand sanitizing.
But, as class president Janae Rusher said during Sunday's event, the Scotus class of 2021 is nothing if not perseverant.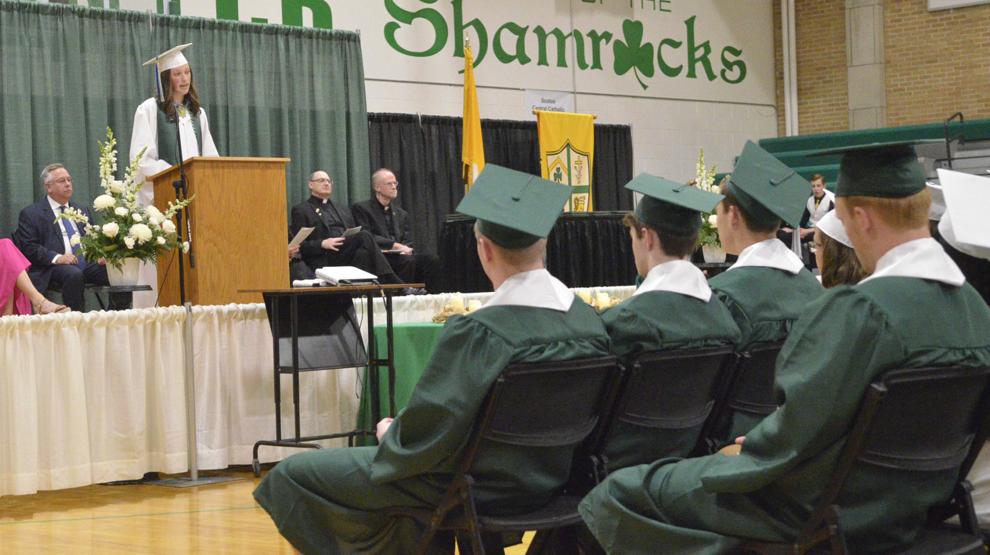 "…We had to learn chemistry from our bedrooms, we had to attempt pre-calculus on our kitchen tables. And we had to figure out how to live during a global pandemic ..." Rusher said. "We've had as normal a year as we're going to get. And we never had to miss any part of our ... (year) because of COVID-19."
Seniors this year stayed dedicated to their studies and activities, even though that often meant early mornings and late nights at school, Rusher noted. The graduating class remained faithful to each other and God, she said, and never let COVID-19 ruin their last year of high school.
"As a class, we truly value our friendships," Rusher said. "We've always gotten along, even though our friend groups have changed over time. Our class has a relationship with each other that will bond for a lifetime and I'm very grateful … Remember one thing: We all take different paths, but no matter where we go, we take a little of each other."
Father Mike Swanton of St. Bonaventure Catholic Church also spoke on friendship, saying that it's important graduates surround themselves with people who share the same values.
"Hanging around with friends who share your values … we're going to have a hard enough time in life anyway, with so many people who are very anti-Christian in our culture, in our society," Swanton said. "Surround yourself with friends who share your faith and values."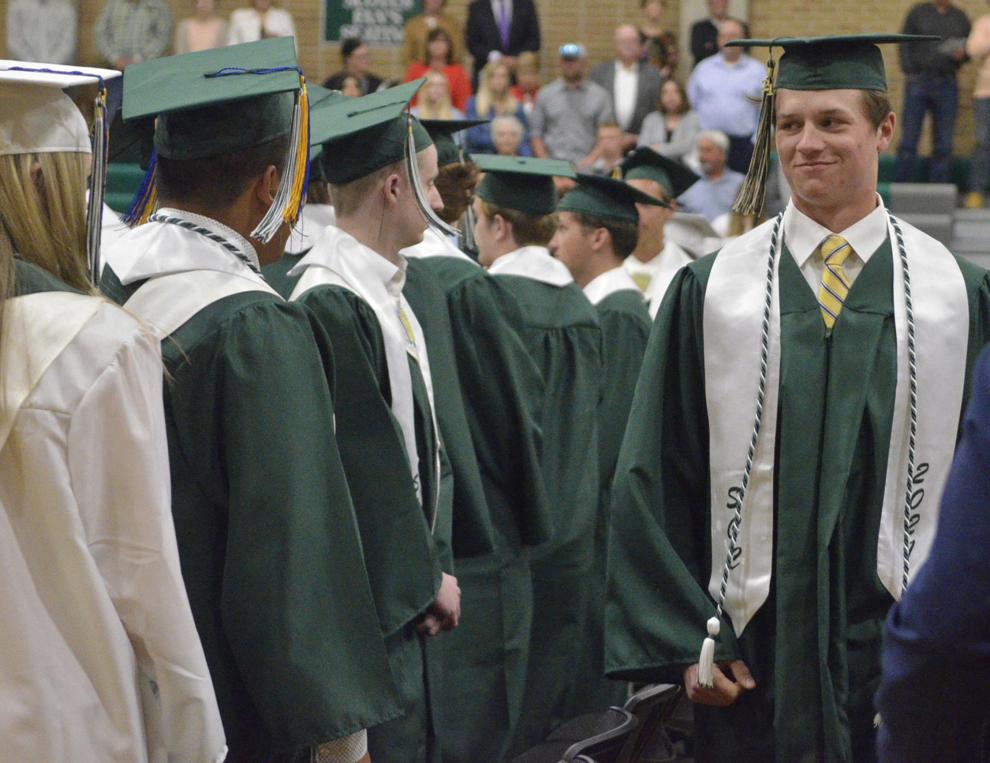 Swanton's other advice for graduates was to always think about the consequences of their actions, always remain grateful for everything they have in life and remember that life passes quickly.
"Show me what you've done with your life. I ask that question for you to see not only your good and your bad if you've done that, you'll also experience the consequences of your actions," Swanton said. "If you brought people joy, experience the joy ..."
Swanton ended by saying that those who reflect on what they've done so far and work to improve themselves "will be able to sit in the presence of the Lord and experience all the joy you brought to others by the way you lived your life."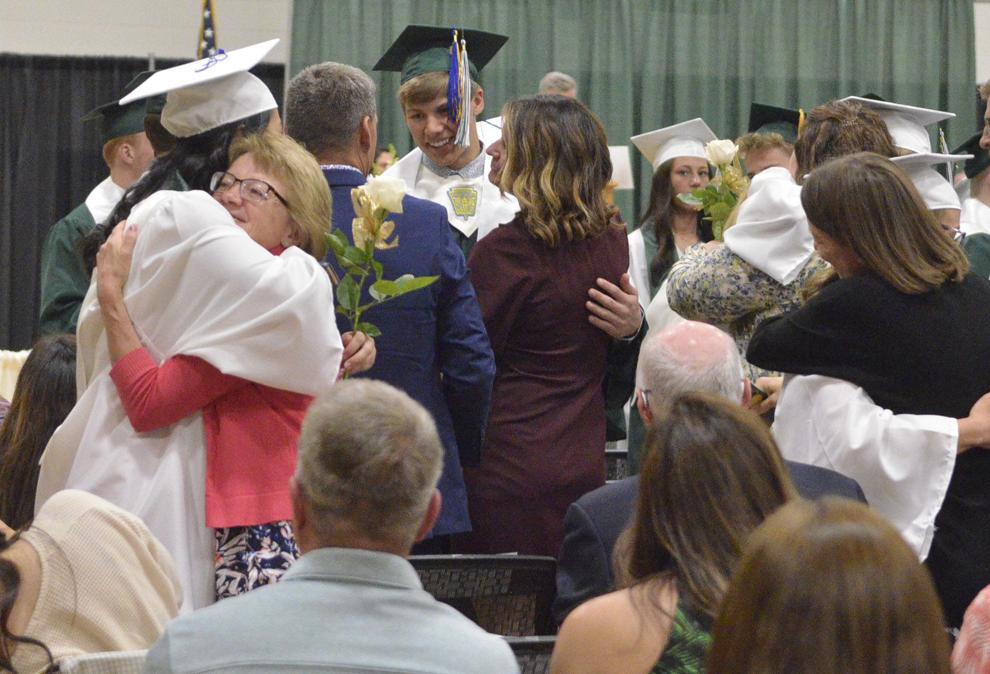 Following other homilies by Father Joe Miksch of St. Isidore's and Father Ross Burkhalter of St. Anthony's, seniors received their diplomas and white flowers, the latter of which the graduates give to their families during the flower presentation.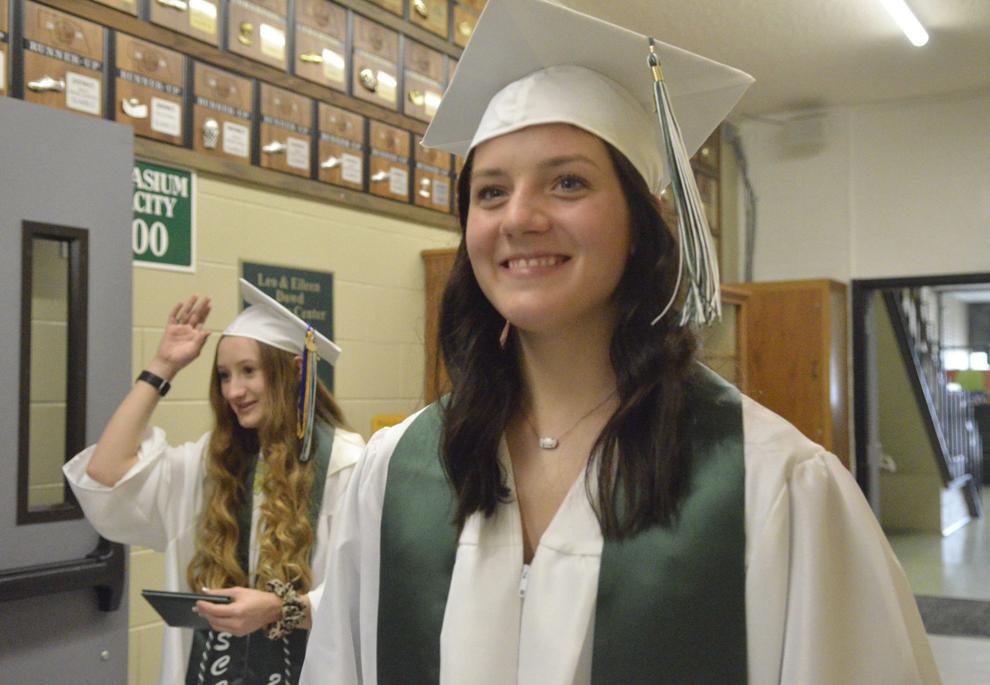 Graduating senior Emily Ferguson received the Spirit of Scotus Award, which is given to a Scotus student who gives selflessly to their class, shows serious effort in their academic studies and demonstrates support for their peers and commitment to their Catholic faith.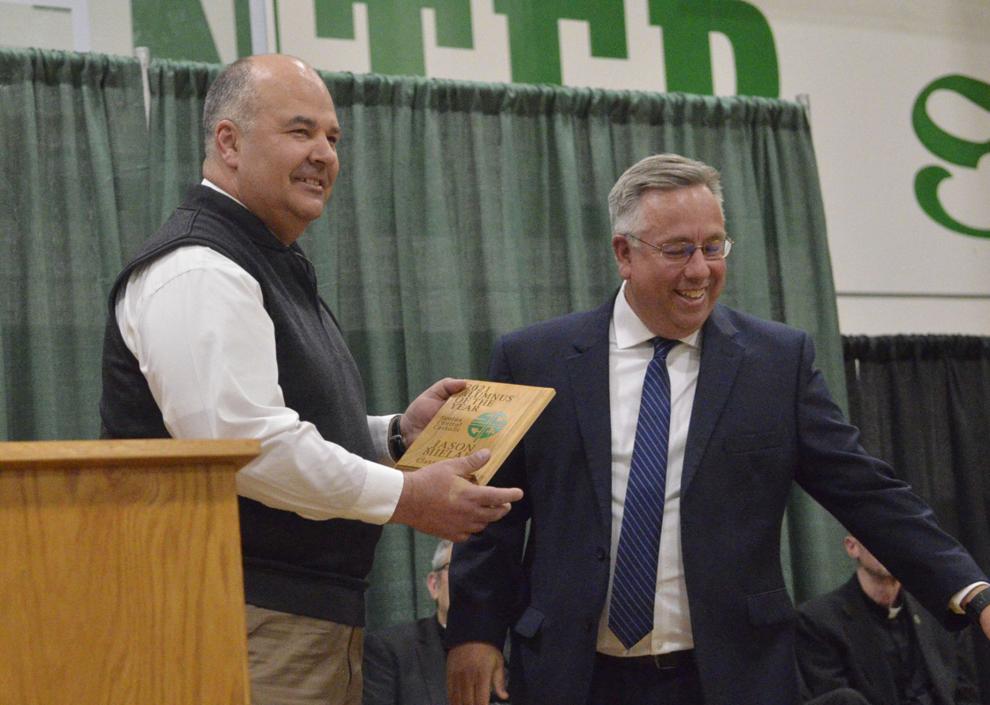 Additionally, Jason Mielak, a Scotus 1989 graduate, was named the 2021 Alumnus of the Year. Notably, Mielak served on the Scotus school board and is still involved as a nonvoting member who has greatly contributed to local Catholic education, Ohnoutka said during the ceremony.
Last year, Scotus' commencement had been postponed to June and the in-person ceremony was limited in the number of people who could attend for each graduate. For Sunday's graduation, there were no restrictions.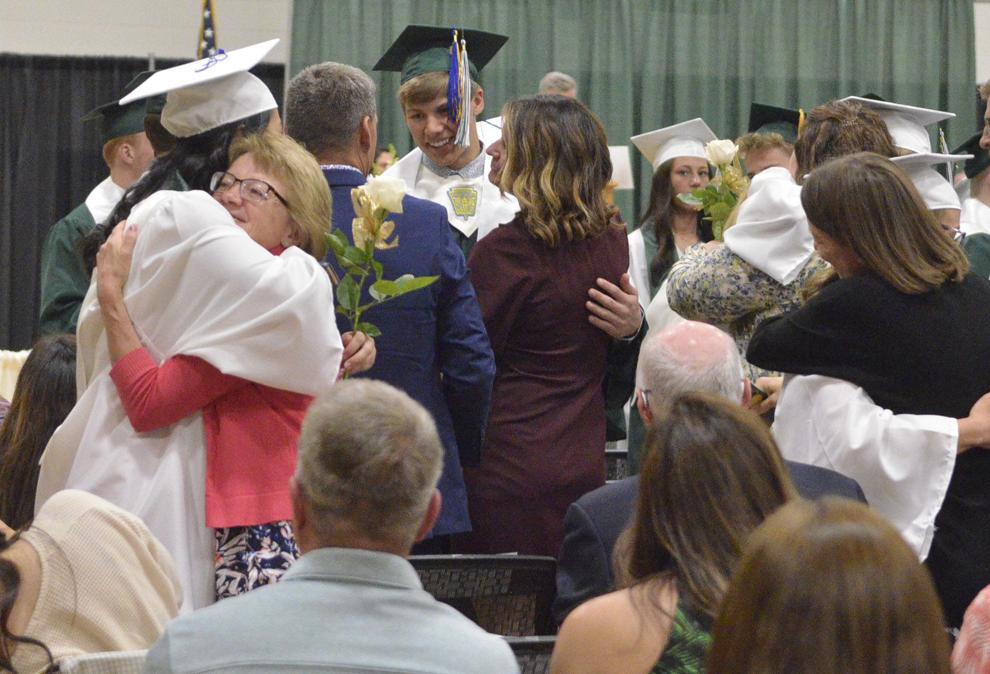 "I thought we had a great graduation," Ohnoutka told The Telegram Monday afternoon. "I'm just really happy for our seniors and their parents that they were able to experience a normal graduation in anything but a normal year."