Residents may have noticed a new pop of color on the corner of 13th Street and 23rd Avenue in downtown Columbus – the newly redone, and now bright red, outside of the Columbus Area Antique Fire Apparatus Museum.
Located in the former Nielsen automotive dealership, 2304 13th St., the new museum already houses a variety of antique fire trucks and other fire apparatus.
The project of Columbus resident Dennis Hirschbrunner, the first phase is nearing completion. Painting, tuck-point work, new doors and windows, and a new sidewalk on the east side of the building has been completed.
"Now we can focus and concentrate on the inside of the building and get it done so that, in the spring, we're ready to accommodate groups of people inside," Hirschbrunner said. "Initially, we're going to do it by appointment only; we want to have someone here who can walk them through and discuss each of the firetrucks, where they came from and when they served."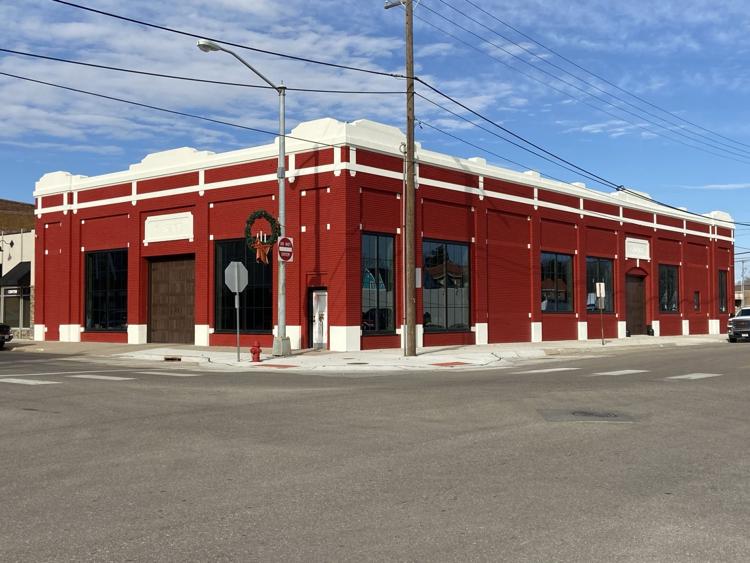 Visitors will have a chance to check out the museum's progress as starting this weekend, Santa will be at the building from noon to 4 p.m. every Saturday and Sunday until Dec. 20.
"We're excited to have Santa down in the antique firehouse," said Katy McNeil, director of the Columbus Area Convention and Visitors Bureau.
McNeil said the Visitors Bureau has been involved with the new museum by providing the Columbus Area Antique Fire Apparatus Preservation Society, a nonprofit that owns the building, with a $65,000 grant. The grant is funded by lodging tax dollars, and the purpose of the grant is to go to improvement projects that will help draw in visitors.
McNeil added that she's looking forward to the Columbus Area Antique Fire Apparatus Museum's opening.
"That's my biggest hope -- that people will enjoy it, they'll see it as something they want to come see," McNeil said. "I'm hoping it draws in enthusiasts on firetruck history. Dennis really has a wealth of knowledge; his family has been involved with firefighting and just in general, they have a lot of passion."
Currently, the museum houses a 1949 American LaFrance, a 1935 Chevrolet 4-door sedan, a 1965 snorkel truck and a 1957 open cab American LaFrance truck, as well as 1949 and 1950 Fords. The vehicles were utilized by fire departments in Platte County.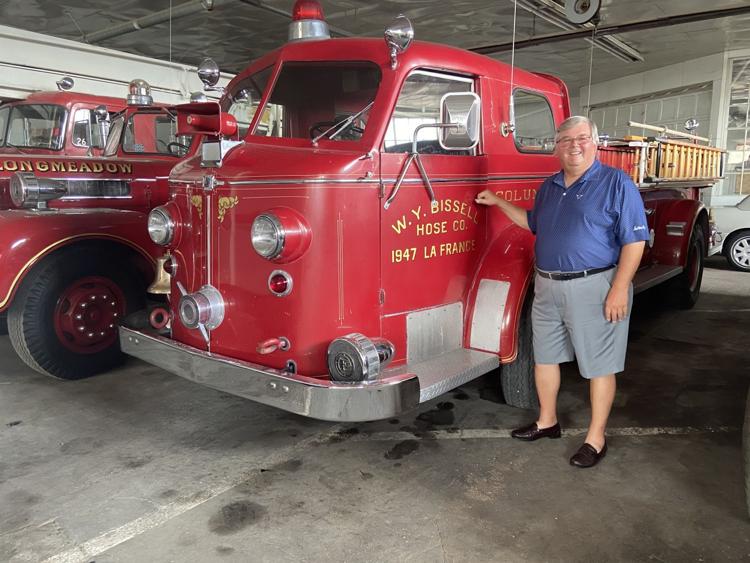 The 1949 American LaFrance is especially meaningful for Hirschbrunner, whose father and brother worked on the vehicle as firefighters. His grandfather had been a firefighter as well.
More items are headed to the museum, and Hirschbrunner is in talks with other area fire departments about receiving retired, antique apparatus.
"We're getting one new truck, Monroe's 1974 firetruck," Hirschbrunner said. "They're going to bring it over, probably, in the next two or three weeks. They had gotten a new truck and ran out of space in their firehouse so it's sitting out by a grove of trees. We want to get it in before there's too much deterioration."
Hirschbrunner said the next phase of the project is cleaning out the inside and figuring out a master plan for the layout of the firetrucks and other antique items.
"We just picked up two new fire extinguishers from the 1960s… we're picking up pieces and parts of stuff all the time to display. Which, besides the trucks, we've got to come up with a display area," Hirschbrunner said.
Also, the plumbing was recently replaced and electrical work is slated to begin in the building's basement, which will be used for storage.
Hirschbrunner said he hopes to be able to invite people in for a preliminary tour and fundraiser event.
"Money solves a lot of problems and right now, we've spent all the money that we're going to without raising more money," Hirschbrunner said. "We want to open as a museum in the spring but we're going to make it a working museum … It'll be a working museum at least for another year."