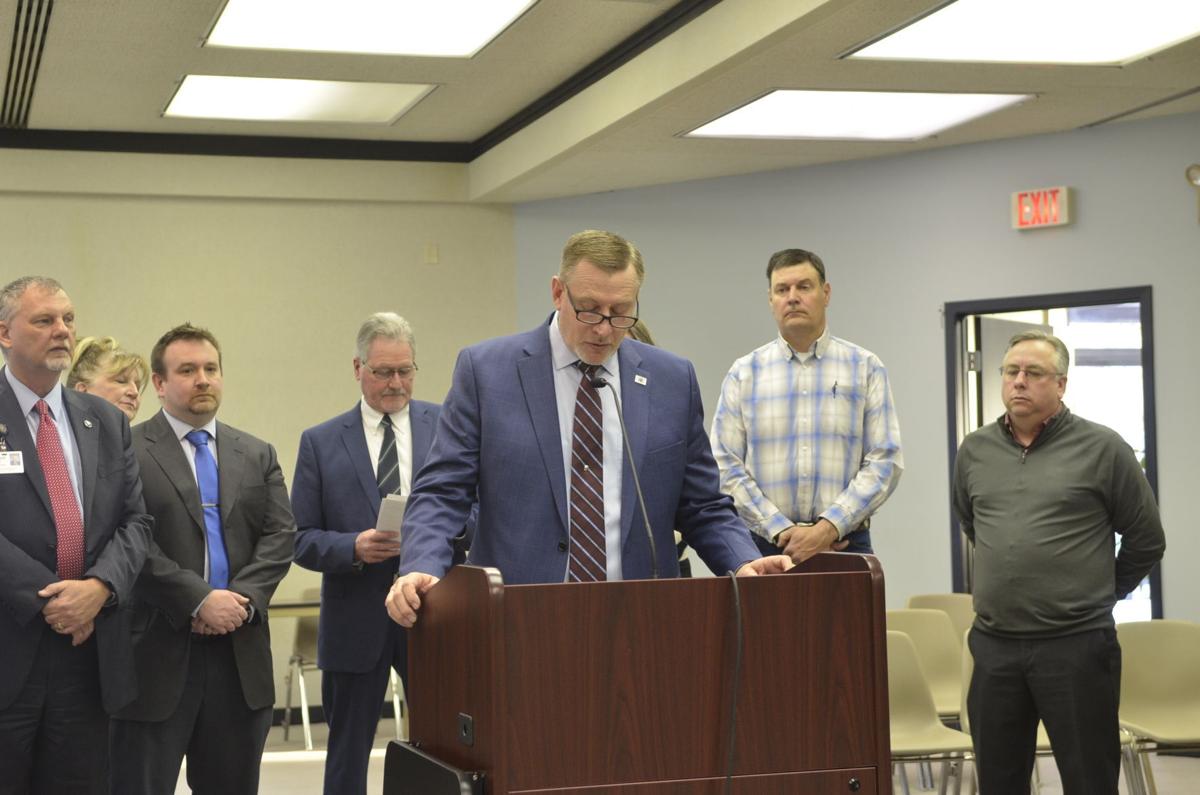 As a Nebraska teacher's union calls attention to the COVID-19 fatigue plaguing educators around the state, local representatives say their district has been responsive to the needs of its teachers, parents and students.
The union — the Nebraska State Education Association (NSEA) — held a press conference on Monday to discuss the impact of COVID-19 on educators in the state. The NSEA has issued several requests to the state government, including a statewide mask mandate, a halt to all in-person school sports and extracurriculars and studies into COVID-19 transmission in schools.
"A lot of the NSEA stuff is for the big schools," Columbus Public Schools (CPS) teacher Jane Dodson said.
'Big schools' mostly meaning those in Omaha and Lincoln.
"They're teaching live and remote and they are getting totally burned out," Dodson said. "We are still 100% in school."
Dodson is a co-president of the Columbus Education Association (CEA) — the local NSEA chapter — along with CPS teachers Chris Sander and Samantha Forney. All three of them said CPS administrators and school board members have been very responsive to the needs expressed by teachers.
One of the problems NSEA illustrated on Monday was that many educators have lost planning time because they have been covering classes for quarantined colleagues.
Finding enough teachers and substitutes to cover classes has been a problem for CPS, but Dodson said it has been addressed by the district's recently-announced plan to go to a four-day in-person learning week after the Thanksgiving break.
"Any break you have, you're having to run to the classroom and fill that time in for subs," Dodson said. "This is why you're seeing this change after Thanksgiving where the kids will stay home Friday."
Teachers will still work on Friday, but without students in class they will have time to do their planning.
"It'll be nice to have that Friday to hopefully alleviate some of that stress for us," Forney said.
Sander said that decision was made with families in mind, too. 
"It's either we give our kids a whole week off for online learning to let our teachers get caught up or we do one day a week before Christmas break," Sander said.
And many CPS families, Sander said, can't just take a week off.
"It's a lot different than it was in April and May. Places aren't closed," Sander said. "I have a second-grade son. He can't be home by himself doing online learning."
In other news, NSEA also indicated plans to file a petition with the Nebraska Board of Education to direct studies, investigations and reports on COVID-19 transmission within public schools.
Students and staff are less likely to catch COVID-19 when around each other during the school day because they are wearing masks, sanitizing and maintaining social distance. But those same groups get together outside of school, too, where they may not be distancing or using masks.
Sander said he encourages his students to wear their masks on the weekend and limit their groups.
"I keep stressing to my kids, be smart about what you're doing on the weekend," Sander said.
Get local news delivered to your inbox!
Subscribe to our Daily Headlines newsletter.