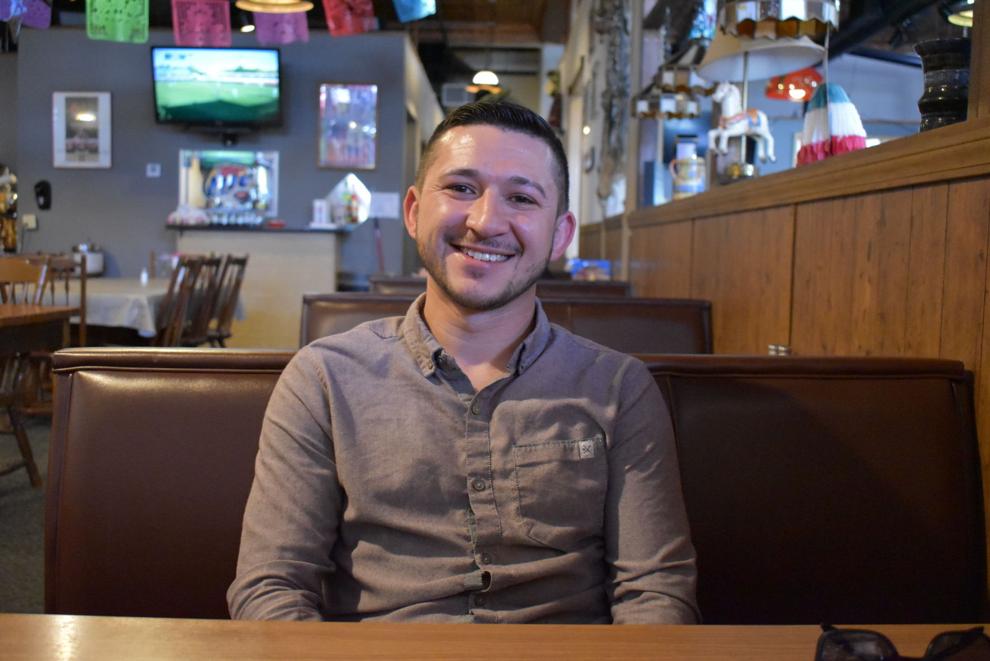 Fernando Lopez-Chavez Jr. is set to potentially become the first Hispanic chairman of the City of Columbus' Planning Commission.
The Planning Commission will vote on the matter at its next meeting June 14. If approved, he will take over as chairman starting at the following meeting in July. Lopez-Chavez currently serves as the commission's vice chairman. The 28-year-old has been on the Planning Commission since about 2018, he said. 
He noted that those holding leadership positions, whether locally or on a larger scale, are becoming more diverse. 
"Anywhere you go, it's changing significantly, and it would be nice to get different people with different backgrounds involved so we can have all sorts of different voices and not just cater to one," Lopez-Chavez said.
Current Planning Commission Chairman Steve Anderson said the commission tries to allow each of its members a chance to serve in the leadership role, and Lopez-Chavez is the only one nominated for the chairman position so far.
Anderson said that Lopez-Chavez is attentive to what the commission is doing.
"If something is puzzling, you certainly need to ask so that you can vote appropriately and Fernando is very good at that," Anderson said.
Anderson, who said he's been on the Planning Commission for over 20 years and has been involved in other community endeavors, believes Lopez-Chavez to be the commission's first Hispanic chairman, once the matter is officially approved June 14. According to Anderson, the 28-year-old may be the first person of color to ever serve on the Planning Commission.
Charlie Bahr, a Ward One Columbus City Council member who has been in his position for 17 years, said he also believes Lopez-Chavez to be the first Hispanic to serve as chairman. Bahr added he thinks Lopez-Chavez will do a good job.
For Lopez-Chavez, he has learned – and continues to learn – more about the city's operations. The Planning Commission is a recommending body, he explained, so people will make requests to the commission which then gives its recommendation to the full city council.
"There's a lot of housing that needs to be done," he added. "There's also a lot of avenues that people have to go through to get certain things done, build certain things, whether it's building a business or building homes…"
Additionally, he serves on the Centro Hispano board; this is his first year on that governing body. So far, the experience has taught him that the organization does much more than he previously thought. Centro Hispano helps Hispanic people start businesses, become American citizens and, more recently, get the COVID-19 vaccine.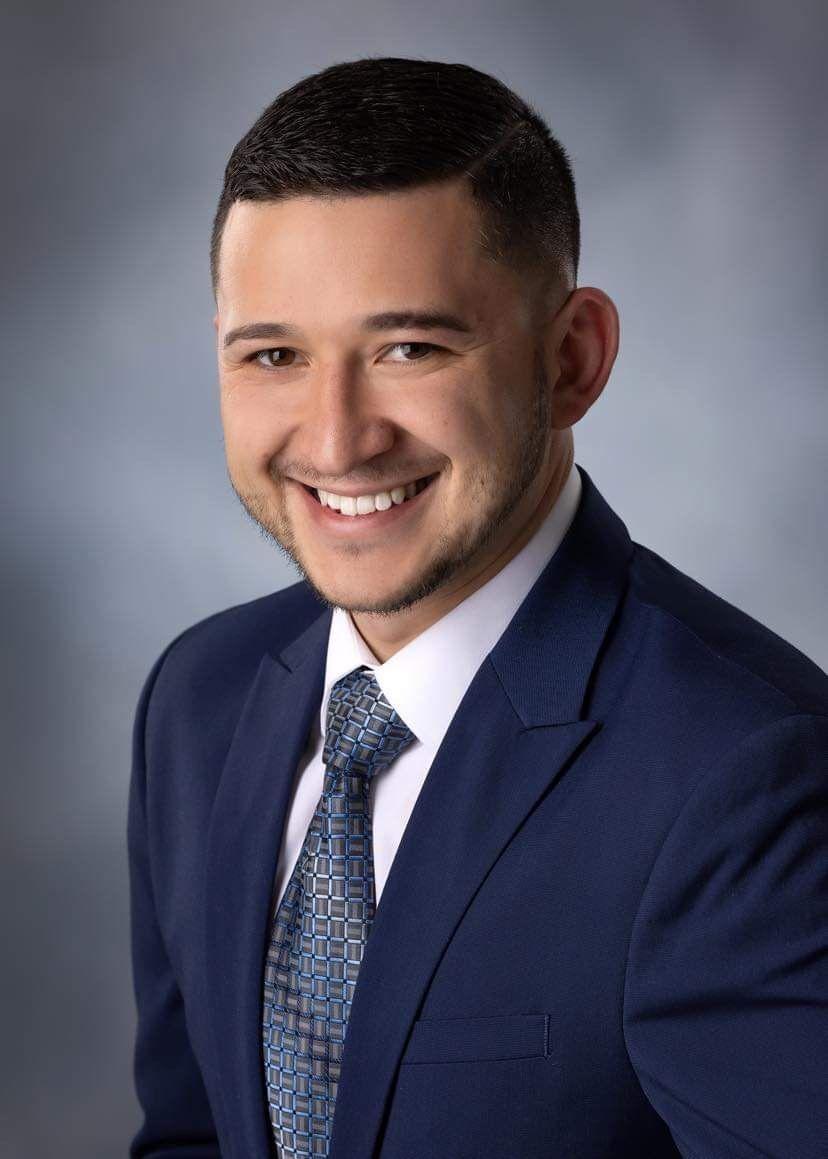 "I've always known what Centro Hispano was about and what they do; my dad was on that board as well," said Lopez-Chavez, who grew up in Columbus. "But to dive in there and really find out what they do and what it's about, it's been eye-opening and it's been a good thing for me too.
I've learned that there's just a huge need for certain things like that in this community, and there's always a need for volunteers and there's always a need for more help."
Lopez-Chavez currently works two jobs, one at an insurance agency and the other at a bank, but he hopes to eventually lend a hand in his parent's various business endeavors. His family owns El Tapatio Mexican Restaurant in downtown Columbus and some rental properties.
His inspiration behind getting involved in the Columbus community can be traced back to his father, Fernando Lopez.
"A big reason why I chose to stay in Columbus is because of when he was sent back to Mexico, deported essentially when he was trying to become a citizen," Lopez-Chavez said. "There was a huge support from the community to get him back here because he was an intricate member of the community and he had a lot going on then – he was running the business, putting together the Hispanic festival at the time, I mean he was just doing a lot of positive things."
While sitting in a detention center when getting deported in 2003, Fernando Lopez opened a package containing over 100 letters of support from people in Columbus; some community members sent letters to immigration offices, the elder Fernando told The Telegram last September. His father became an American citizen in December 2018.
The compassion the Columbus community showed his father during this difficult time serves as Lopez-Chavez's inspiration for getting involved now.
"That's kind of one of my driving forces, giving back to a community that helped my family get to where they're at," he added.
Most importantly, Lopez-Chavez said, he hopes becoming the first Hispanic chairman will show others that they can get involved, too, no matter their background.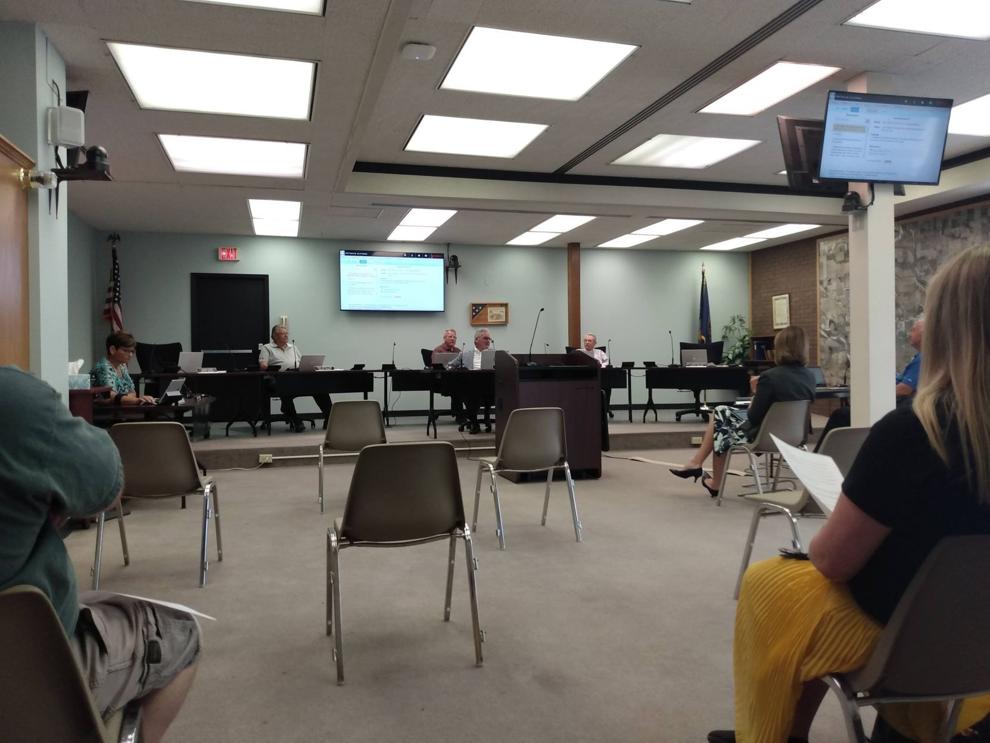 "There is opportunity to make a difference, it doesn't matter your age, ethnicity, gender, sexual orientation … everybody can make a difference. You just have to go out there and try to make that difference," he said.
…Being able to hopefully help people understand that, 'hey, you have these opportunities, you have this ability to be a voice,' is what's really making me proud of this."