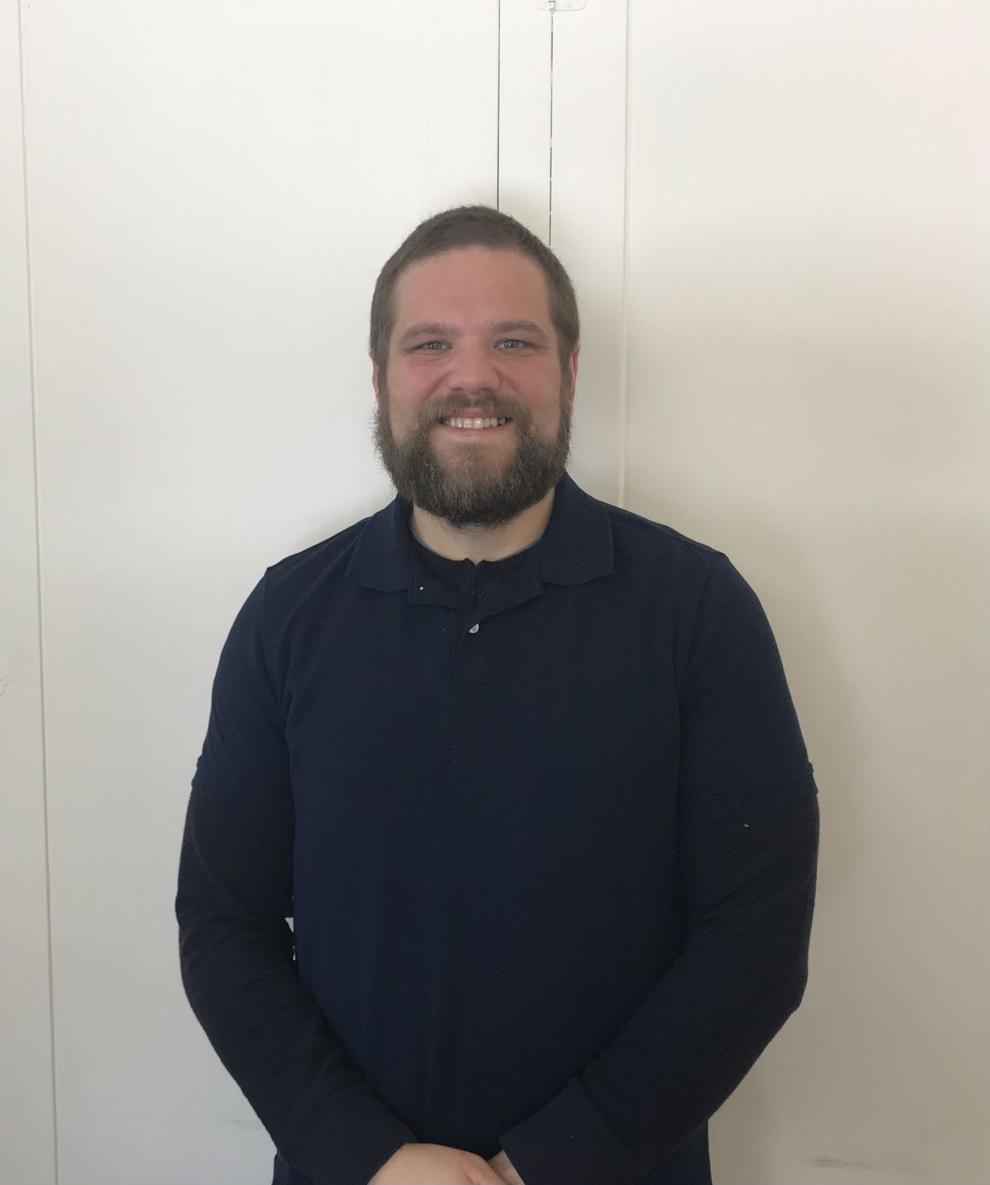 Columbus resident Nathan Joslin is a changed man, but he has ended up right where he started: In a rescue mission.
Joslin, the executive director of the Columbus & Living Water Rescue Mission, lived in a rescue mission as a child in Bakersfield, California. He even works with his parents, who joined him in Nebraska from the west coast.
"He's just a perfect fit," Columbus Rescue Mission Board Member Bob Becker said. "He's a great family man."
Joslin spends his time raising six kids with his wife, Tristan, as well as running the Living Water Rescue Mission in York and the Columbus Rescue Mission. At both missions, he oversees programs to help provide clothes and feed guests and spends one-on-one time with those who are struggling.
But, it was not an easy path for Joslin to get back to his roots.
"You know, I always say I knew two things. I knew that I couldn't deny that God was real," Joslin said. "And I could never deny who God was. Because I knew that my dad served him. I knew my parents served."
A young Joslin struggled with drug use and his lifestyle at that time. But it all changed when he walked into a church in Kent, Washington - a city of over 100,000 just south of Seattle.
"I just had an overwhelming sense of 'I'm home'," he said.
Upbringings
His earliest memories are living in a rescue mission in Bakersfield, a city north of Los Angeles.
When he was younger, his dad worked with inner-city youth. 
"At the time, they couldn't afford to pay him more than $300 a month so we moved into staff housing," Joslin added. "I remember walking the hallways with (an instrumental triangle) at like, 3-, 4-years-old … for mealtimes. And so rescue missions have always been a big part of my life and the life of my family."
The shelter had people announce lunch by ringing a triangle.
At age 9, his family moved up to Seattle.
Joslin was uncomfortable in social situations. He withdrew in a lot of areas and put up guards. He became friends with the wrong people, even though he knew the dangers of drugs and alcohol.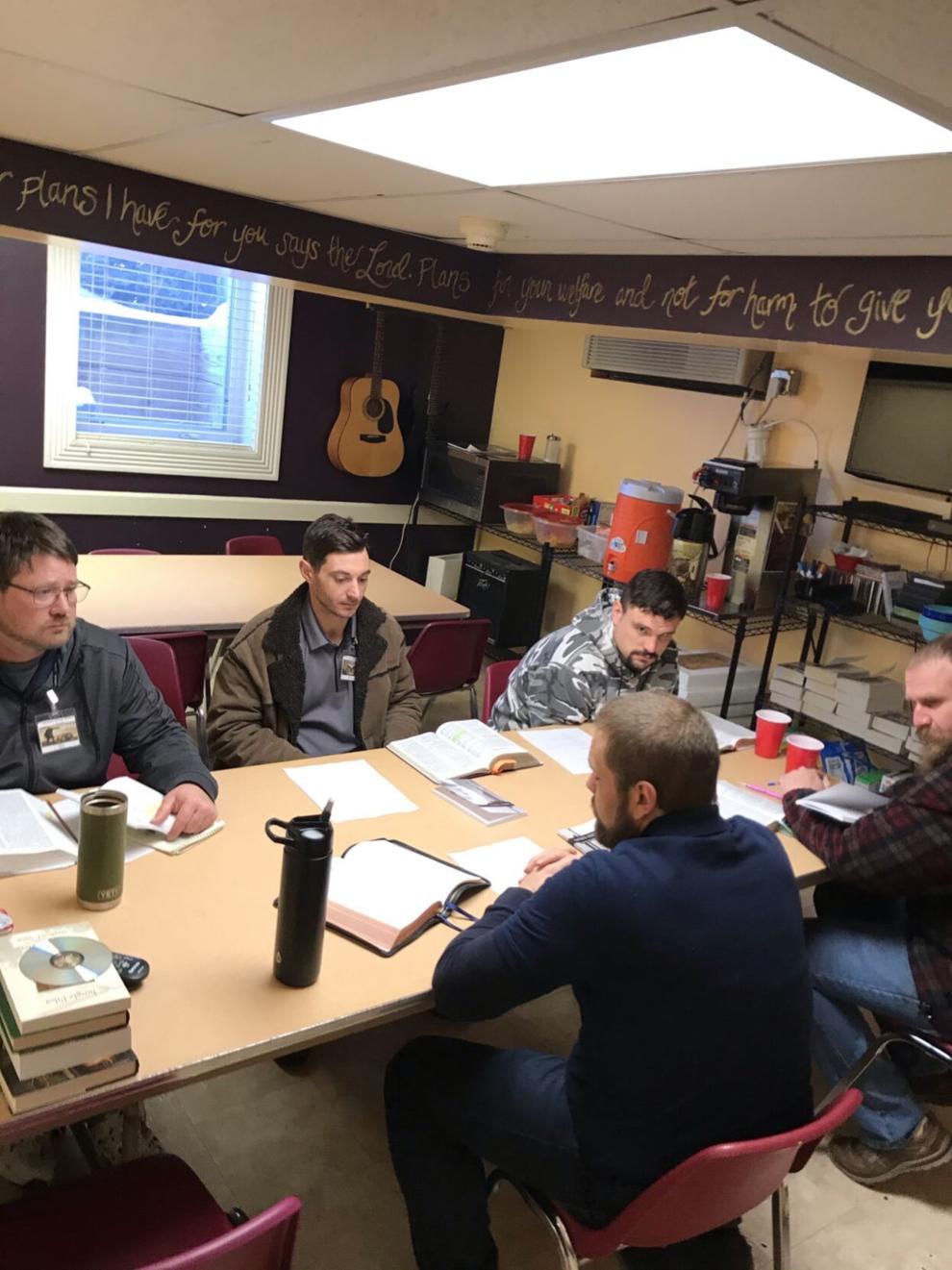 "The scripture is clear: Bad company corrupts good morals," he said. "I certainly saw that in my life … sin always takes us way farther than where we planned to go."
By seventh grade, he'd smoked marijuana. In ninth grade, he tried meth for the first time.
"I was miserable because I knew the truth and I knew what I was doing was wrong. There was just a shame," he said. "Even in good times, I felt like there's the shame that I was carrying in the background in my mind."
His path was headed towards darkness. After a man died at his friend's house, Joslin took a step back.
"That was a huge wake-up call to me," he said. "I joined in with a different group … they were just going at a slower pace … it was a slower pace, but all still going in the same direction."
Then Joslin met Tristan, and they married in 2008. As he started spending more time with her, he steered away from the lifestyle he was living. But he still felt like something was off.
He would break down, sometimes, telling his wife they weren't right with God.
One day in 2009, the couple attended church. It was an old elementary school, the kind of church known for some more relaxed garb.
"I remember walking in and there's the sea of Hawaiian shirts and blue jeans," he said. "It just seemed a very familiar type place."
After church that day, his wife went to work. Joslin went home and ripped apart their house, searching for a Bible he had.
"Everything began to change," Joslin said.
The two got involved in their church and even had the opportunity to go to Uganda on mission trip. 
He was working as a painter and auto-body repairman in a dealership in Washington but thought there was a different calling for his life.
Leaps of faith
In January 2013, Joslin and his wife and kids moved to Colorado, where Joslin attended a small missionary school.
"We sold our house in Washington. That was during the housing market crash," he said. "We actually sold it for a $50,000 loss."
At the time, they had two kids. Joslin went through year-long schooling.
When it came to the next steps, he was unsure of what lay on the road ahead.
"There's no door that really seemed to be open, that seemed right, and we're really struggling to make it," Joslin added. "We were paying $1,250 a month for a little, two-bedroom apartment on railroad tracks … it was really tight."
Joslin would say maybe once their third child was born, they would figure out what God had in store.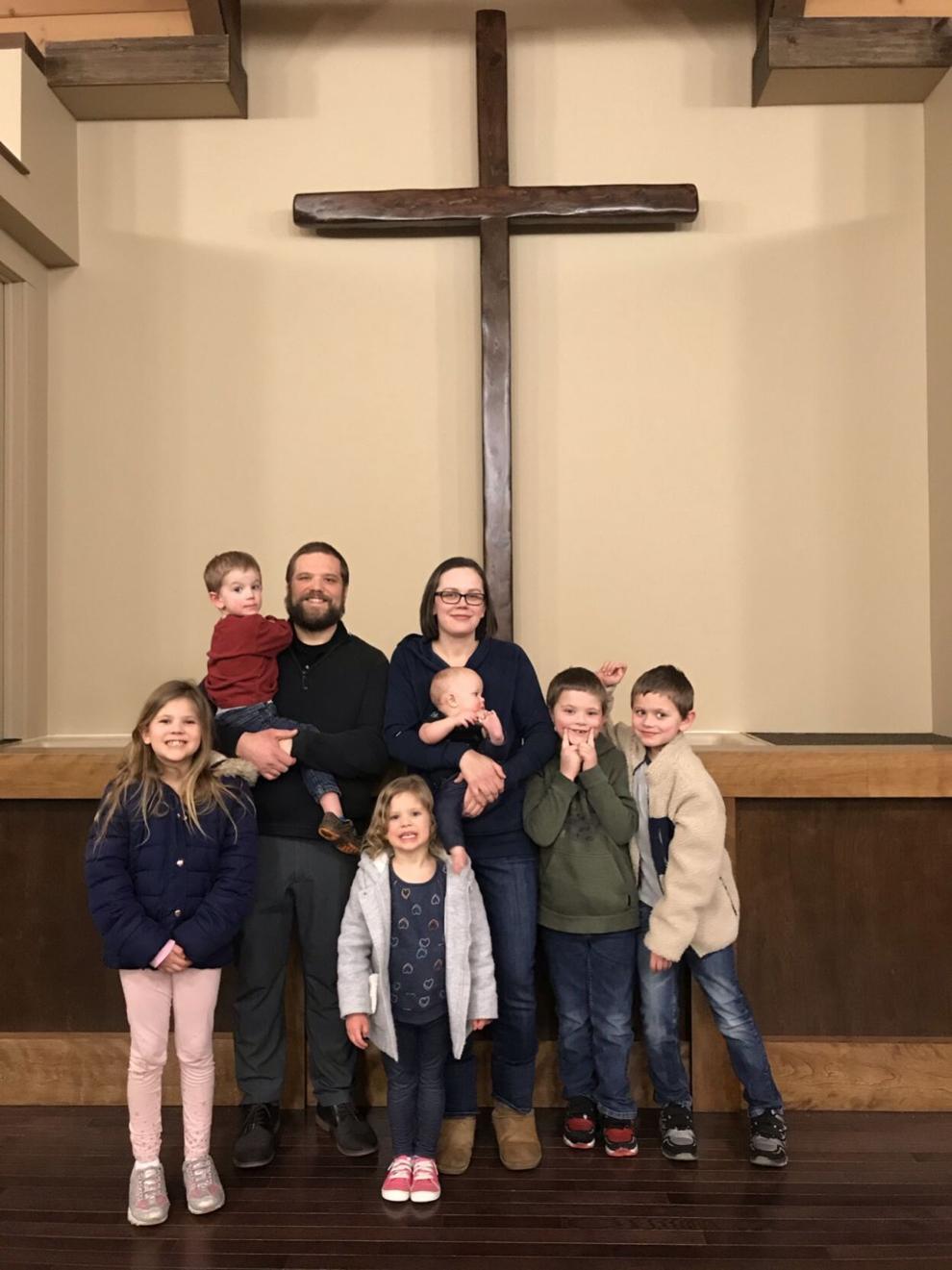 Three hours after his son was born, Joslin was contacted by the president of the board of directors for the Columbus & Living Water Rescue Mission. 
"In a few weeks, we were out here visiting. And a couple of weeks after that we were packing up and moving out here," he said. "It was a whirlwind. It was very unexpected … I was so shocked that He brought us to Columbus, Nebraska."
They moved to Columbus in June 2014. 
Nebraska residents would tell him and his family they just needed to get out into the great open so they could breathe. But, as long-time city dwellers, they took the opposite approach.
"Periodically, we'd go to Omaha just so we could breathe," he said. "(We) felt like we were in a more familiar area. The other thing is the woods … those are the two kind of things that I'd just feel like every once in a while, we just need to be in the city and sometimes we really need to be in the woods to just feel normal."
Nonetheless, Joslin is very thankful to be here.
'He helped me believe'
The Columbus & Living Water Rescue Mission doesn't just provide those in need a place to stay. In its overnight guest program, residents are required to apply for four jobs daily, every weekday.
There are other programs, including a clothing and furniture shed, which also has household items. Those in need can come and receive items. There are also meals and chapel services.
For Brandi Alvarez, who came to the Living Water Rescue Mission in York from jail, Joslin played a role in her development.
"I had never really seen an example of a man of God," she said. "I came from a place where men were very abusive and manipulative. He was one of my first examples of what a godly man looks like, and how he is with his children and his wife and just an example of that to me."
Alvarez is a recovering addict who ended up at the York mission, where Joslin did not give up on her.
"We were in class and I was trying to be lazy," she said. "I was like 'the words are too hard and I only have an eighth-grade education.' He encouraged me to get a dictionary."
Joslin told her, "I know you can do this."
"He wasn't letting me get away with getting out of anything," she said. "I needed people to be firm with me but he was really caring about it … he helped me believe in myself when I didn't."
Joslin is very good at working with the guests, Becker added, and he does Bible studies with them.
"He's just a caring guy," Becker said. "He cares that they're having a tough part in their lives and he loves to bring them back where they can get off drugs or alcohol or whatever it might be. He also has a strong will."
Many times when people come in, all hope seems to be lost, Joslin added.
"When hope is lost, terrible things happen," he added. "So I think it's oftentimes a critical time in people's lives when they come to the mission."
He's also involved with his church, Columbus First Baptist, where he teaches Sunday school, Bible studies, and regularly fills the pulpit. 
For Joslin, there has been hope in his family since his youngest and sixth child was born during the pandemic and named Hope. 
"Throughout 2020, we've had some just awesome time with our kids," he said. "Amidst the struggles and things that have taken place in 2020, there's also been an immense blessing in our family and also at the mission as well."