The ongoing COVID-19 pandemic already postponed the Cattlemen's Ball once, so the hosts of Columbus' event – Scott and Pat Mueller – are determined it will still take place this summer.
And, as the saying goes, the show must and will go on – June 4 and 5, 2021.
Bringing the ball to Columbus
The Cattlemen's Ball started in the 1990s as a way to raise funds for cancer research while also promoting beef as part of a healthy diet. The fundraiser is held at different locations each year throughout Nebraska.
Ninety percent of funds benefit the Fred & Pamela Buffett Cancer Center in Omaha while 10% stays in the community in which that year's Cattlemen's Ball is held.
In 2018, the Muellers headed up efforts to bring the event to Columbus.
"It's neat to see that it's continued and evolved and changed," she said, adding that the first event raised around $80,000 and now it's netting in $2 million.
Traffic concerns were raised when Pawnee Park was being considered as a site, the Telegram previously reported, so Mueller and her husband offered up a portion of their approximate 200-acre land.
"If you're interested in having the ball, you approach the advisory committee," Mueller said. "They send a team out to talk with your local community, look at it, see if it's a good site, make sure you've got good community support."
The committee found the Columbus area to be a good site as well as the 2020 Cattlemen's Ball had been set last June. Planning for the event began in 2019.
"You really can't do anything pretty much – you can be thinking about it – but you can't do hardly anything (for fundraising) until the next ball is over," Promotions Committee Co-Chairwoman Crystal Klug said. "And then you can really start. It's about a solid year commitment, but for us, we got an extension. It's a solid year of planning."
Site preparation included planting rye on land being utilized for the fundraiser.
"It's a ground cover so that even if it rains or even if it's dry, that keeps it a nice area so people can walk easily, move around and park," Mueller said.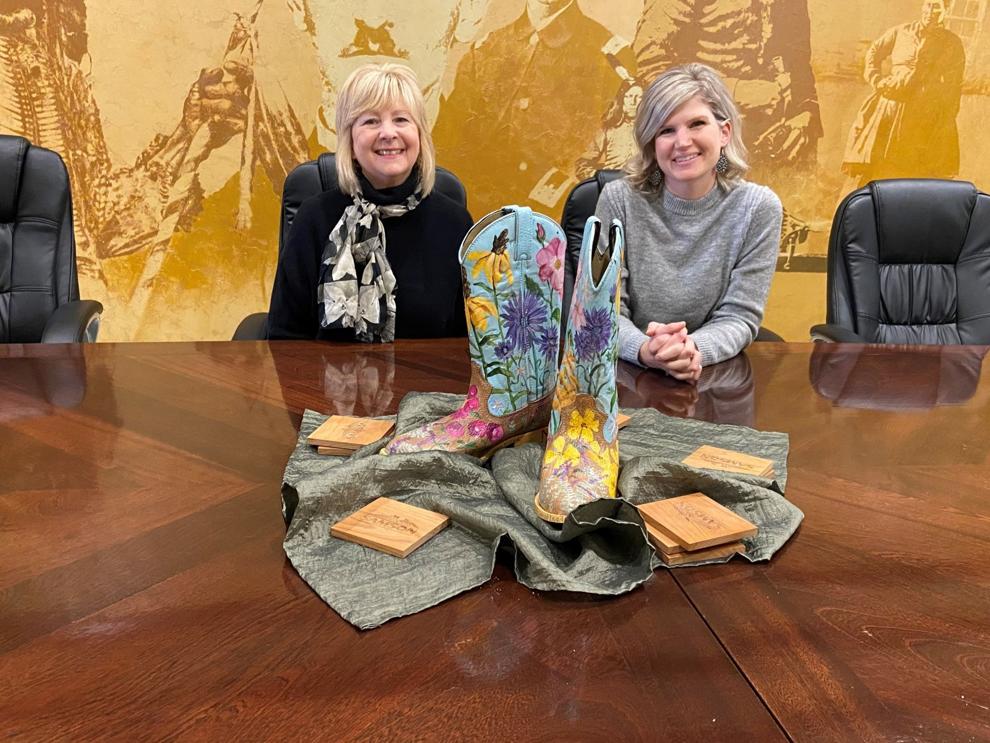 Mueller's land is located about 5 miles north of Dickie Doodles.
The closest the event has been held is West Point, Albion and McCool Junction, Mueller said. She noted that seeing the Cattlemen's Ball in full swing is quite the sight to behold.
"It's just kind of breathtaking when you see the whole site set up," Mueller said, adding that she attended the last Cattlemen's Ball held near Wauneta in 2019. "… It's like a tent city. It's just pretty amazing to see when it's all set up and put together. There's committees that do decorations so there (are) decorations by the tents and the entrances."
Entertainment and activities had been organized, along with the expectation of thousands of visitors, when COVID swept across the country and resulted in the postponement of the 2020 Cattlemen's Ball.
Making the decision
"It was disappointing because … the committees were totally just organized and enthusiastic and people were excited about it," Mueller said. "…We kept thinking maybe it'll be better and we can go ahead. Then the decision was made, just because of everything that was happening, to postpone it."
Fortunately, though, she noted that committee members have been able to "pick up where they left off."
"We're grateful that we were able to hold everything off until this year and just roll it over, everything from our entertainment, our music to the caterers, the people that we rent the tents from," Mueller said. "All of them are so wonderful to work with when we called and said 'we're going to have to postpone another year'. Even donors and people who had purchased their tickets from last year, a lot of them just said 'well hang on to it and we'll come next year'."
A majority of the work is re-verifying and tweaking schedules as needed, she said.
Activities Committee Co-Chairwomen Brenda Blatchford and Karin Rieger said that while it was disappointing the 2020 Cattlemen's Ball was postponed, it was the right decision to make.
"The restart has been a positive," Rieger said, noting there will be activities and events for all who come.
Klug said organizers reached out to the Fred & Pamela Cancer Center, Gov. Pete Ricketts' office and the East-Central District Health Department, who all approved of the Cattlemen's Ball being held this summer.
"They all gave a bright green light, not just a green light; they said 'absolutely, yes'," Klug said. "It helps that it's outside. East-Central health said by then, everybody who chooses to get vaccinated will have that opportunity. If you choose not to get vaccinated and go, and it's kind of at your own risk."
It helps that the fundraiser will be held outside, both organizers noted.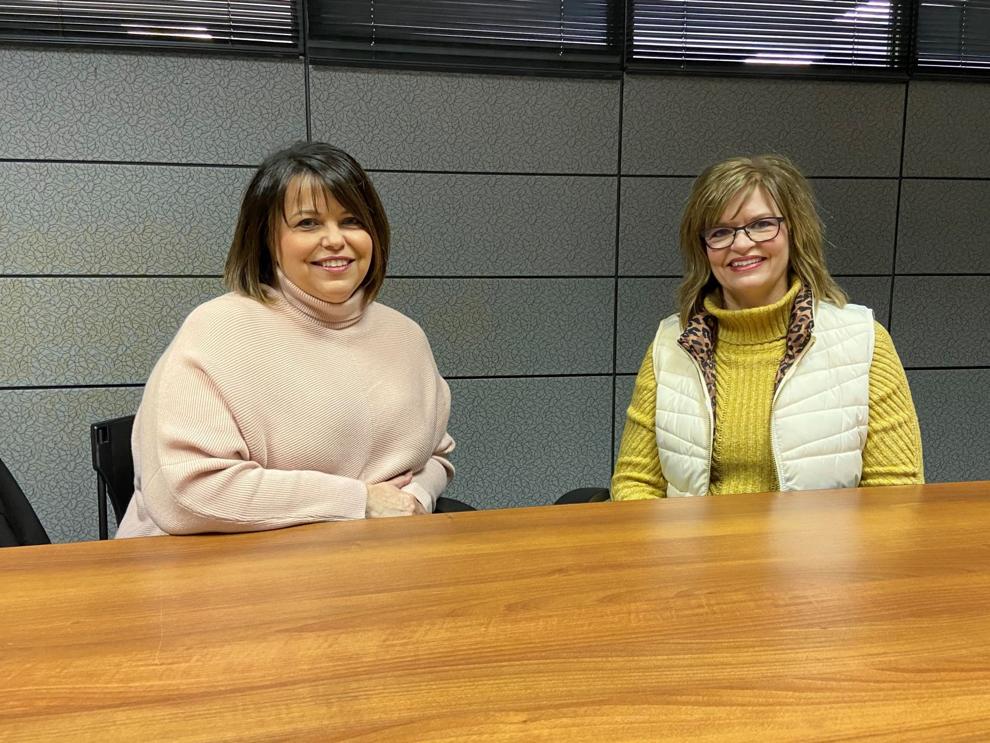 "We'll do whatever we need to do," Mueller said. "Follow any guidelines the health district might recommend, whether that means more hand-washing stations or sanitizing stations. We need to have masks available if people want them, but it is all outdoors in the beautiful, rolling hills up on the Shell Creek valley. So there'll be a lot of space …"
Mueller noted she hopes that attendees "go out and celebrate and have a good time."
Although there may be some modifications made, Mueller and Klug expect the Cattlemen's Ball to look the same as previous years.
'Have a good time'
There are two level of tickets: Trail Boss, $400 per person, and Top Hand, $125 per person.
A Trail Boss ticket will get the attendee access to both the Friday and Saturday events, including a champagne brunch and luncheon. Those with Top Hand tickets will have access to Saturday activities, which include the entertainment for the evening and various tents and vendors.
Noteworthy tents include a health and wellness area which will provide information on detecting cancer and new treatment options and a history tent at which visitors can learn about northeast Nebraska.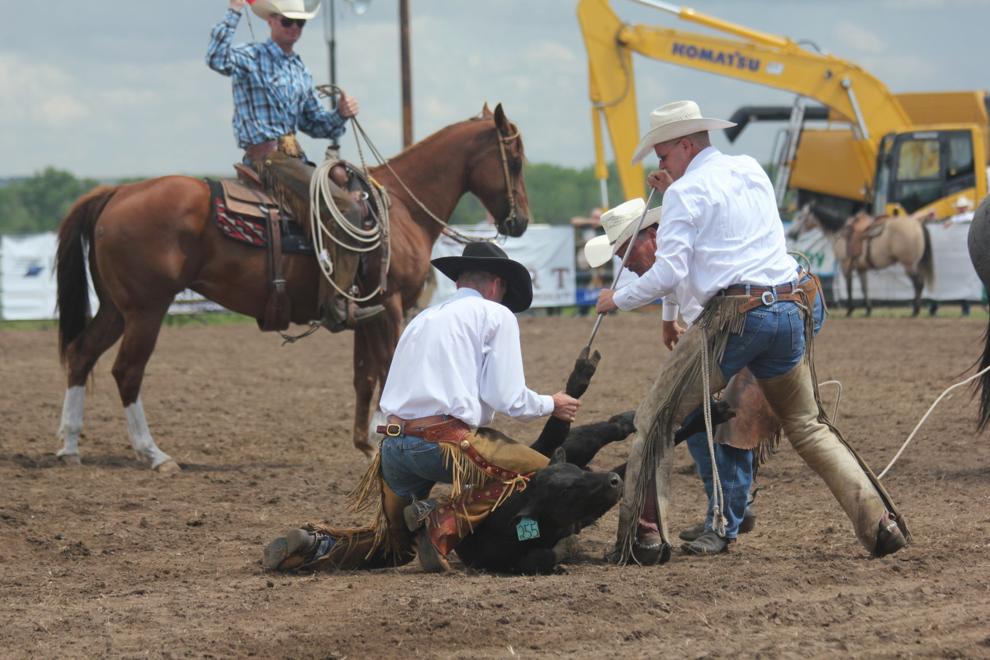 "Just give (others in) the state an opportunity to learn about the area," Blatchford said.
Entertainment-wise, Tracy Byrd is performing Friday night with Easton Corbin and SideStep taking the stage Saturday evening.
More information about the Cattlemen's Ball and ticket information can be found at cattlemensball.com.
Blatchford said two events will be held for the general public: a golf tournament on Friday and a Nebraska Rawhide Run on Saturday. The run will have both 2.5 and 7 mile courses for both walkers and runners. People do not need tickets to participate in those events.
Rieger added the Columbus area is fortunate to host the event.
The fundraiser has special meaning to Blatchford and Rieger, whose close friend Rita Jazwick had been excited to help plan the Columbus Cattlemen's Ball. Unfortunately, Jazwick passed away in 2019 from colon cancer.
Jazwick had received treatment from the Buffet Cancer Center, the recipient of monies raised from the event.
The original fundraising goal of the 2020 Cattlemen's Ball had been $2.5 million. With uncertainty surrounding COVID-19, organizers aren't sure what to expect in terms of setting a goal, though Mueller noted the Columbus community has always been supportive.
"…People have been so generous in this community and they have really supported the things that they believe in. We're hoping that they'll follow suit," Mueller said. "If we don't reach that goal, so be it, but we'll be providing as much support as we can."
Although focused on agriculture, people don't need to be involved in the ag field to enjoy the fundraiser, Klug added.
With the amount of visitors that come to Cattlemen's Ball, the event is expected to boast the local economy.
"That definitely has a trickle-down effect so I think especially after 2020 this is a positive thing for our area," Klug said.
Klug expects excitement to continue to grow for the fundraiser as June 4 and 5 approach.
"Columbus has never hosted it and so there's a lot of people who just don't know (what it's like)," Klug said. "You can't really describe it to anyone who hasn't gone (to one). It's one of those things where you just have to go and see for yourself."