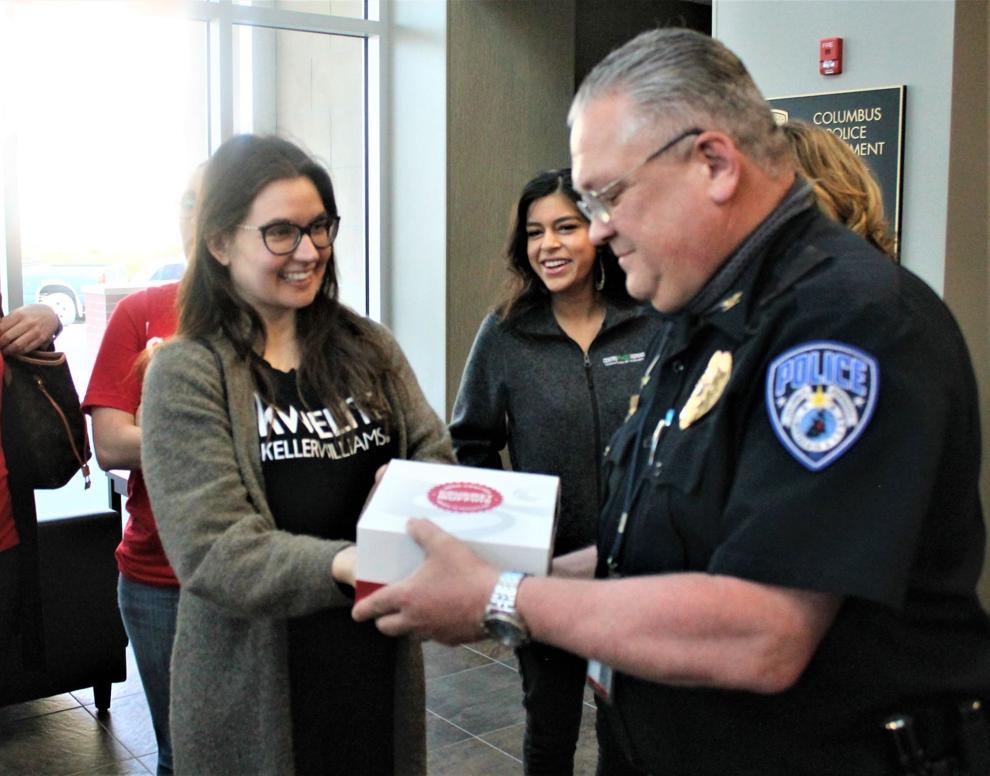 The team members of kwElite Real Estate in Columbus said with police officers getting a bad rap these days, they wanted to show their appreciation for local law enforcement that helps the community.
On Thursday, the real estate team visited the Columbus Police Department, 2330 14th St., and Platte County Sheriff's Office, 2610 14th St., to provide them muffins, bagels, coffee and gift cards from Big Apple Bagels, 4471 41st Ave. in Columbus.
Broker and Owner Renee Mueller said this is initiative is part of kwElite International's Red Day event, in which the company helps those typically in the public service field.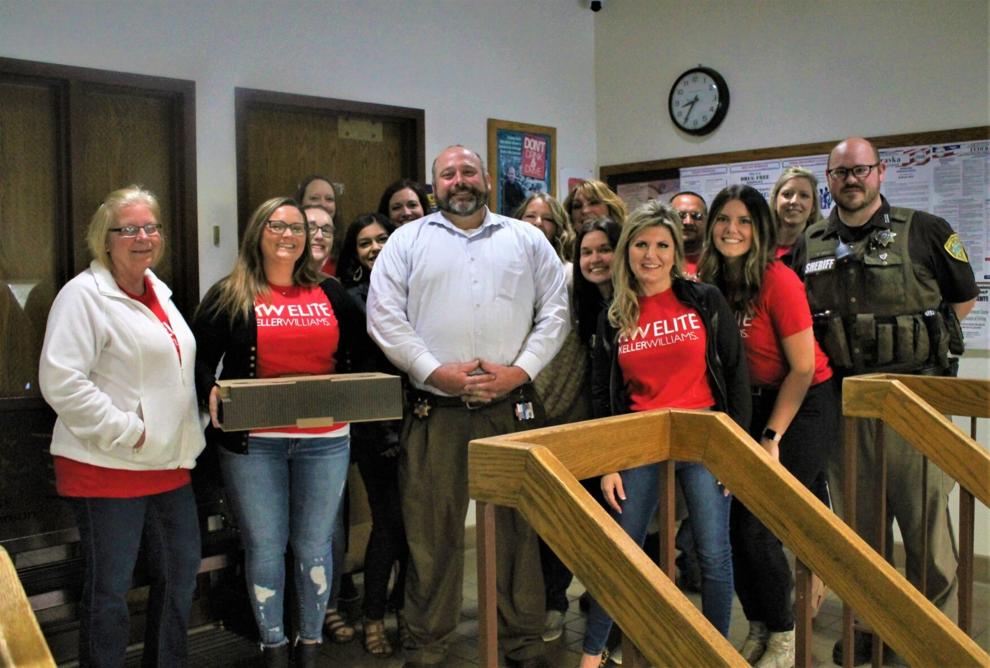 "Giving back is the ultimate, I think, thank you to the community that you live in because they do the same for us," said Mueller, who is a co-owner of the Big Apple Bagels franchise in town. "Whether it's doing business with us, or anyone in need of help, I know they would do the same for us."
The local law enforcement agencies noted their gratitude for kwElite's gesture.
"I think it's awesome," Columbus Police Chief Charles Sherer said. "I think we're blessed to live in a community … where we have the support that we do. That doesn't happen everywhere. Everything that's going around the country today, we're greatly appreciative."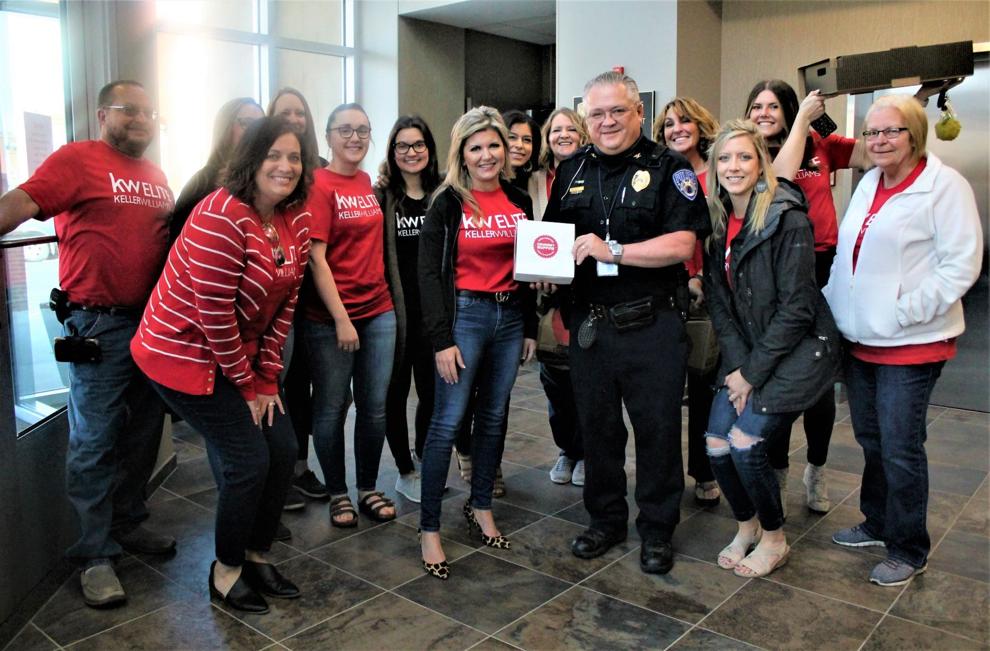 Platte County Sheriff Ed Wemhoff said he's witnessed a community that cares for its deputies.
"A theme that I've noticed - especially in the last year with COVID and the civil unrest around the country - one thing I can kind of brag about is this community here," he said. "We don't feel some of those side effects that other places around the country feel. We feel an excellent amount of support from our community. It's obvious in not only this (with kwElite providing food) but in meetings throughout the day. It's not uncommon for someone to stop and say, 'Thank you.'"
Mueller said she and her staff wanted to do something special for law enforcement because Red Day coincides with National Police Week, May 9-15.
"It was the best way that we could think of giving back," Mueller said. "Everybody is busy. And who doesn't like food?"
Sherer said similar gestures as kwElite's have happened recently. He said earlier this week, a police chief from Haines Borough, Alaska, bought pizza for the department simply because his wife was from Columbus.
"He wanted to do something nice for the police department," Sherer said.
Wemhoff said he's been amazed by the community support. He said, as an example, when the Sheriff's Office had graffiti sprayed on its building last year, several residents called, offering to help clean the scribbling. One company also said it would power wash the graffiti for free, Wemhoff added.
"Everybody sees the bad," Wemhoff said. "No one spends the time to see the good. I think there's so much good in our community."