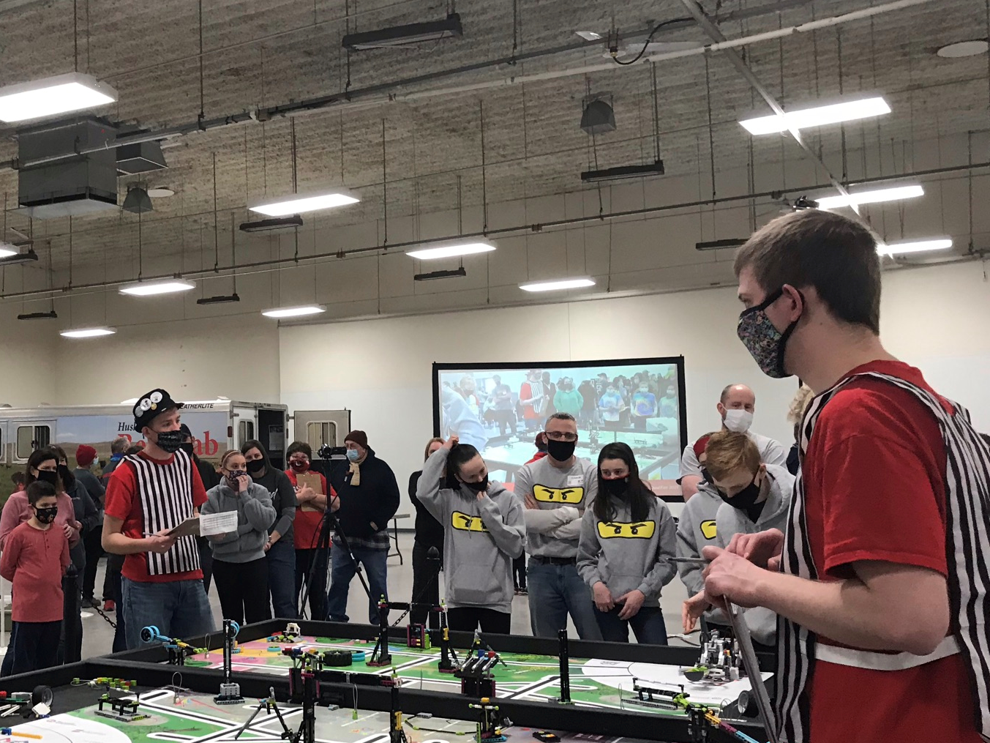 There were fewer teams at this year's FIRST Lego League qualifier over the weekend in Columbus, thanks to COVID-19.
"We have 18 teams," Platte County Nebraska Extension Educator Jill Goedeken said. "That's significantly down. Typically in a regular year, we have about 40 teams come. But, you know, COVID."
The competition held at Ag Park, 822 15th St. in Columbus, on Saturday was one of several qualifiers for the state competition. There are also qualifiers in Bellevue, Sidney and Henderson.
Of the 18 teams that competed at Saturday's qualifier in Columbus, four were from Platte County.
The teams come from various organizations — some are school-based, others operate in tandem with a 4-H program, like the Platte County 4-H Lego Ninjas, but ultimately Nebraska 4-H oversees FIRST Lego League competitions in the state.
Other teams from Platte County included two Humphrey St. Francis School teams, the Aviators and Legend-Dairy, and Columbus Middle School's Lego Fedora Legends.
Goedeken said COVID-19-related challenges kept more teams from competing this year.
Those have included attendance restrictions and changes in venues. As a case in point, the Columbus qualifier is normally held at Columbus Middle School, 2200 26th St., rather than at Ag Park.
But, it doesn't stop there.
Teams usually start practicing when the school year begins in August or September and meet weekly until competitions begin, typically in January.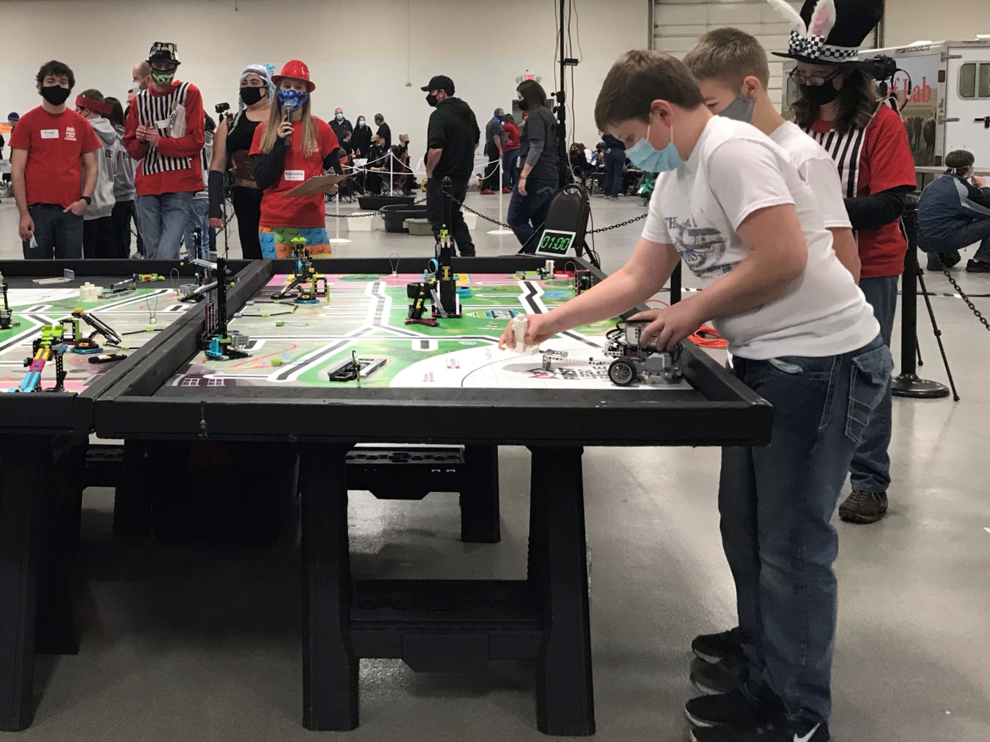 The start of the season was delayed for some teams, along with the beginning of the school year, as various school districts took extra time to prepare and plan COVID-19 prevention measures.
Then robotics teams saw a month-long break in December when the state halted all 4-H activities due to COVID-19.
Individual teams experienced their own unique hiccups on top of that.
"There was a period there in October where I was out because I had COVID so we couldn't meet at all," Humphrey St. Francis Robotics Head Coach Tim Wiese said.
To compensate for the delays, competitions were also pushed back by almost a month.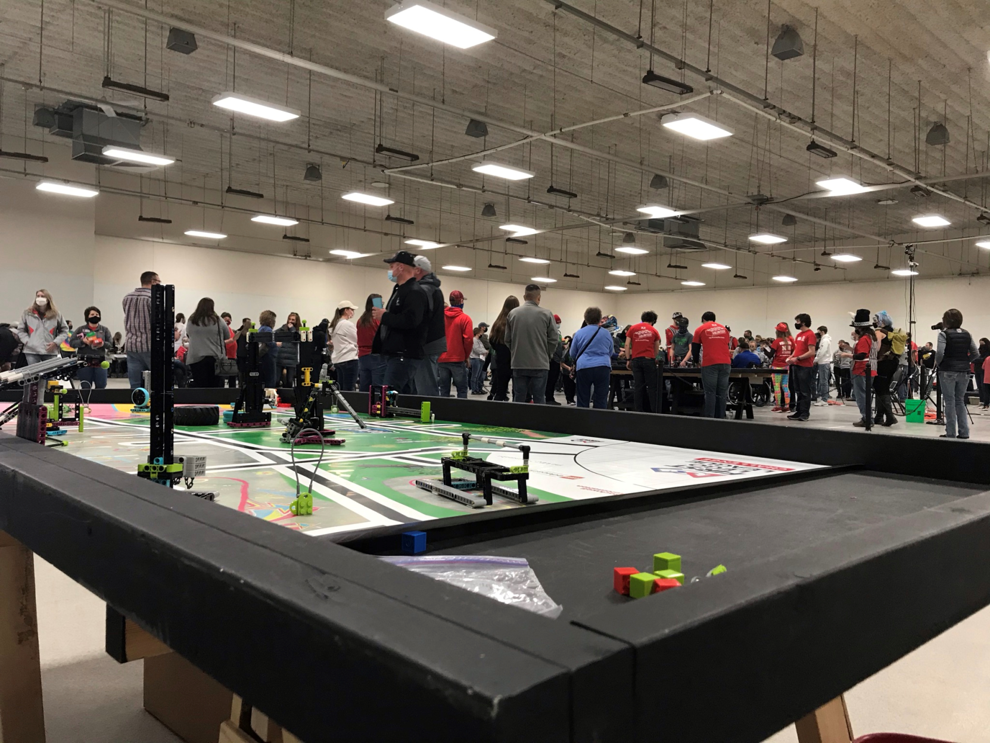 "State would have been today, normally," Wiese said at the Columbus qualifier on Saturday.
The state competition, the Nebraska Championship, will instead be held March 20 in Grand Island. The Lego Ninjas are one of the seven teams who will move on to that competition following Saturday's qualifier.
FIRST Lego League teams are given a new theme each competition season. This year's theme is about encouraging people to go outside and be active. Part of the competition, a research project, is designed to address that theme.
The Aviators focused on designing a walking trail. Legend-Dairy promoted pet adoption.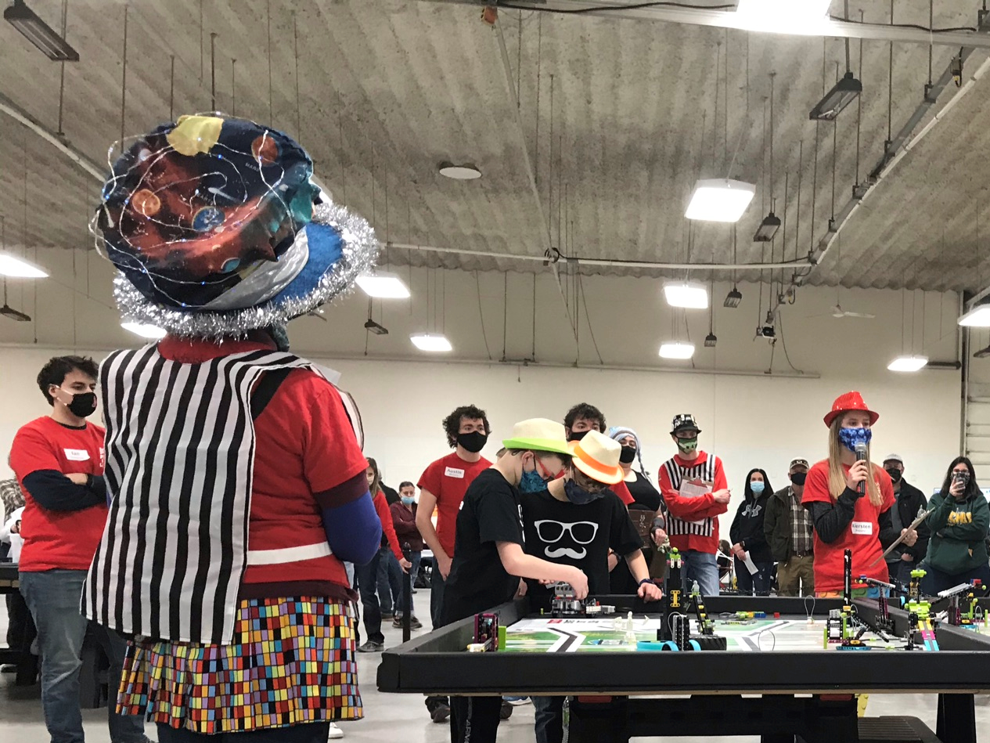 "Active bot is a watch. It can count your steps and give out points to reward you to have extra time to play on devices," Lego Fedora Legends Member Charlie Svatora, 10, said.
Teams usually give their presentations in-person at the qualifier but this year they were done beforehand, virtually.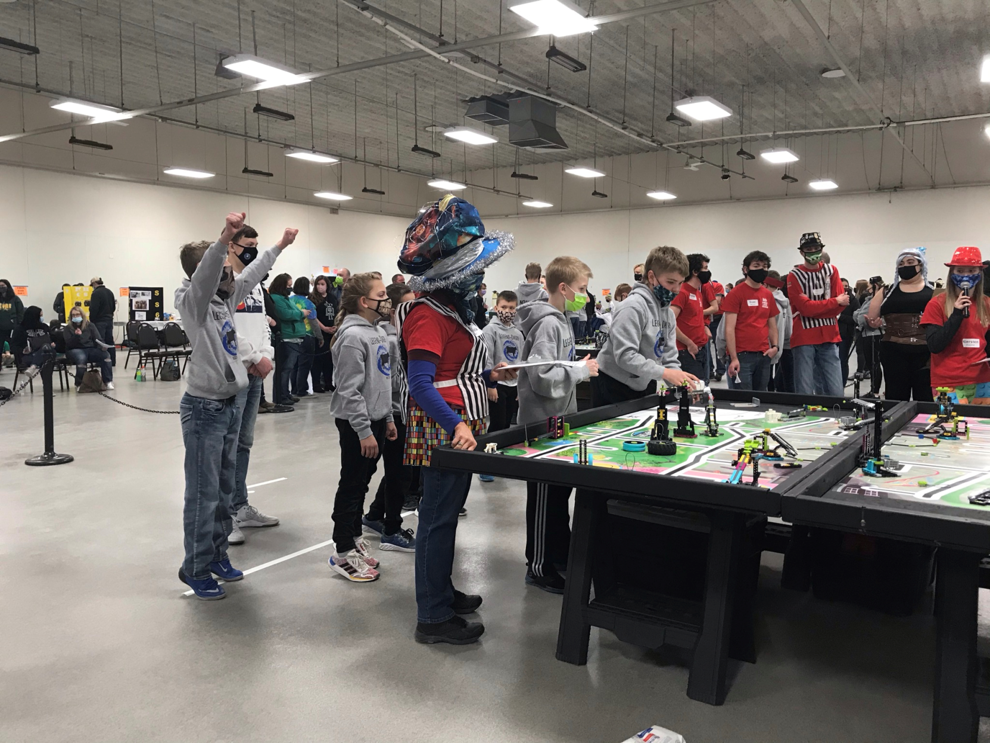 "Instead of having all of the judging done on Saturday like we would normally, teams had to submit a video of their presentation last week. Judges then had a few days to review and watch all of those videos," Goedeken said.
Teams then met with judges via Zoom to do question-and-answer follow-ups.
That left just the robot obstacle course for Saturday, the culmination of months of work spent building and programming a robot to navigate the course smoothly.
"Two-thirds of what we normally would do is already in the bag and recorded. So it's actually a lot less stressful this year in terms of the kids getting organized and ready," Lego Ninjas Coach Steve Kitt said. "Grateful would be the word to describe it, that we're actually able to come here and do something in-person and live and learn from other teams."