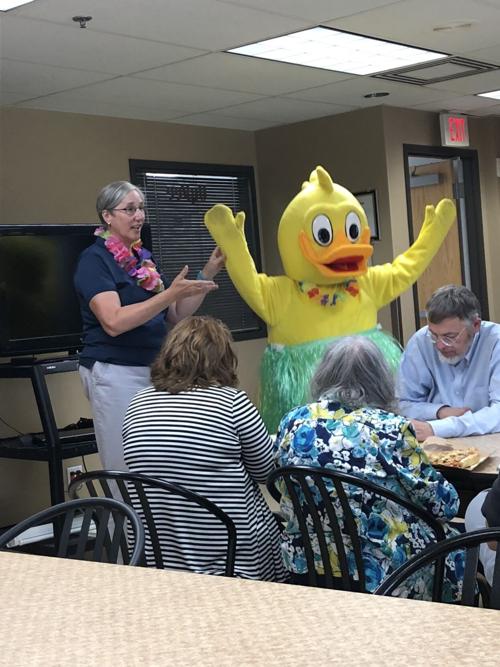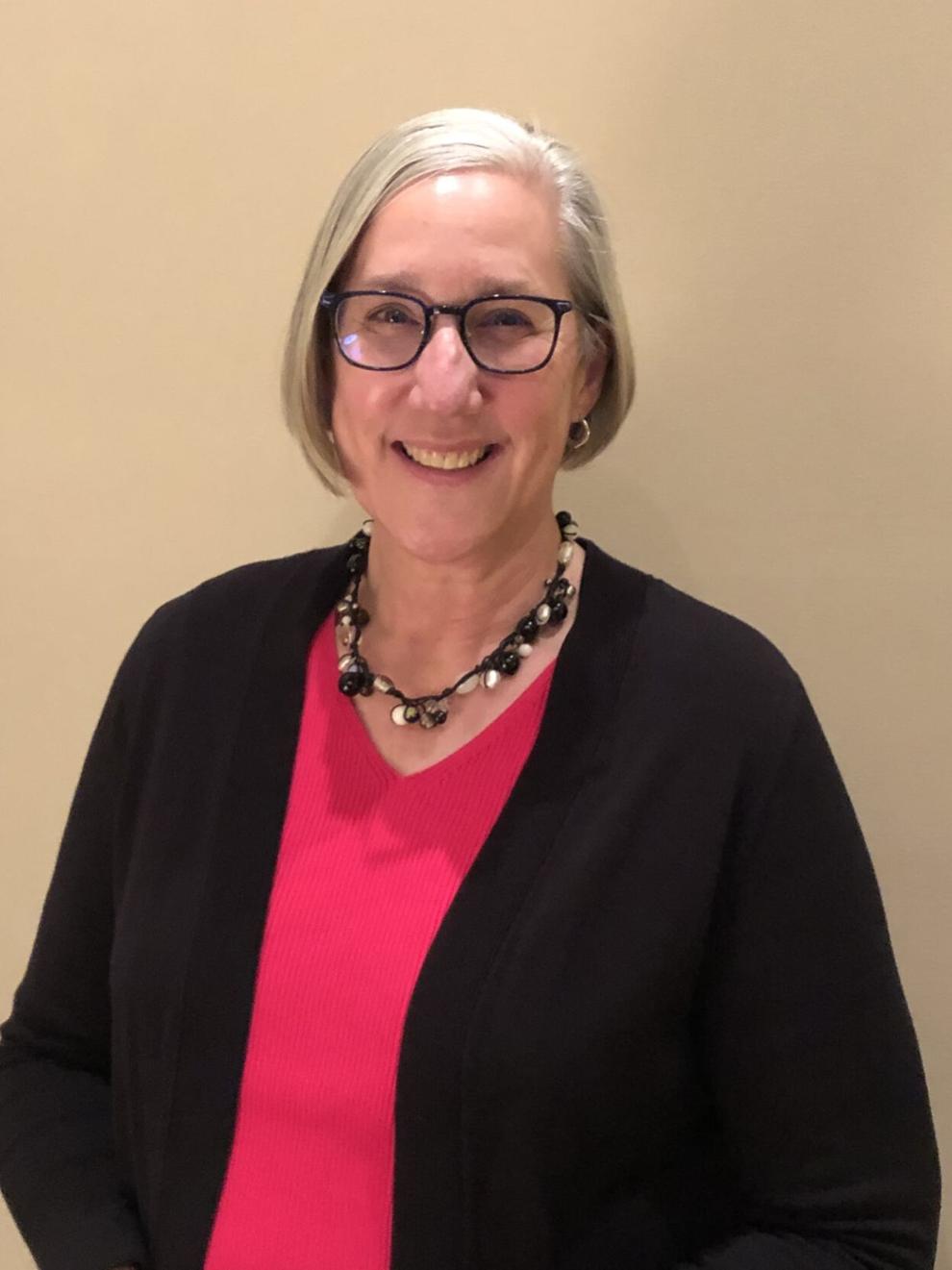 The best advice Jo Suess got from her mother-in-law, when she and her husband, Neal, moved away, was to get involved.
To get involved is to make a life for yourself and to meet people. She's been doing just that since she first moved to Columbus in 1984 when she was out of college. All of her belongings could fit in the back of her brother's pick-up truck.
The couple then moved from Columbus to Oklahoma to Iowa then back to Columbus again in 1996. Those who know her said Suess has continued to build community ties through social activities and friendships. She has done that not only as development director for the Columbus Area United Way but through golf, Sertoma and many more.
"She's so nice. She treats everybody with a lot of respect," Neal said. "…She likes to be involved."
To Suess, community is all about the people one meets and the support system that comes from that. For example, her involvement in St. Isidore Catholic Church means more than just her faith; it also means her friends and support system.
"It's my therapy when I go every weekend," Suess said. "Any time there's been a challenge, you go to your support system."
Through those challenges, including her daughter's battle with cystic fibrosis, Suess' own autoimmune disorder and a pandemic, she has kept working for the community and building those relationships.
Starting on her path
Suess grew up in a little town in northeast Nebraska called Fordyce. The town, which in 2010 had a population of 139, is about 15 miles south of Yankton, South Dakota.
"Everybody knows everybody," Suess said. "(I) grew up in a large family. I have seven siblings, so I'm the youngest of eight with a twin brother."
Her parents put all eight of them through college, which was "no small feat," she added.
"Especially considering both of them had eighth-grade educations," Suess noted. "Education was very important to them. My dad was on the school boards and with all of us growing up, it wasn't a matter of if you went to college, it was when you when you went to college."
It was the best gift her parents gave them, she said.
Suess transitioned from the farm in which she grew up to Catholic school in Hartington to Lincoln for college, where she attended Nebraska Wesleyan. She received a degree in social work.
"People think I'm not using my degree because I'm not a counselor or I don't manage clients," she said. "My interest is more in the macro social work and that is the administration part of that and coordination of programs so services are available."
Initially, in college, she had hoped to go into medical social work. Then, when she graduated, she moved to Columbus and worked as a membership director for Girl Scouts.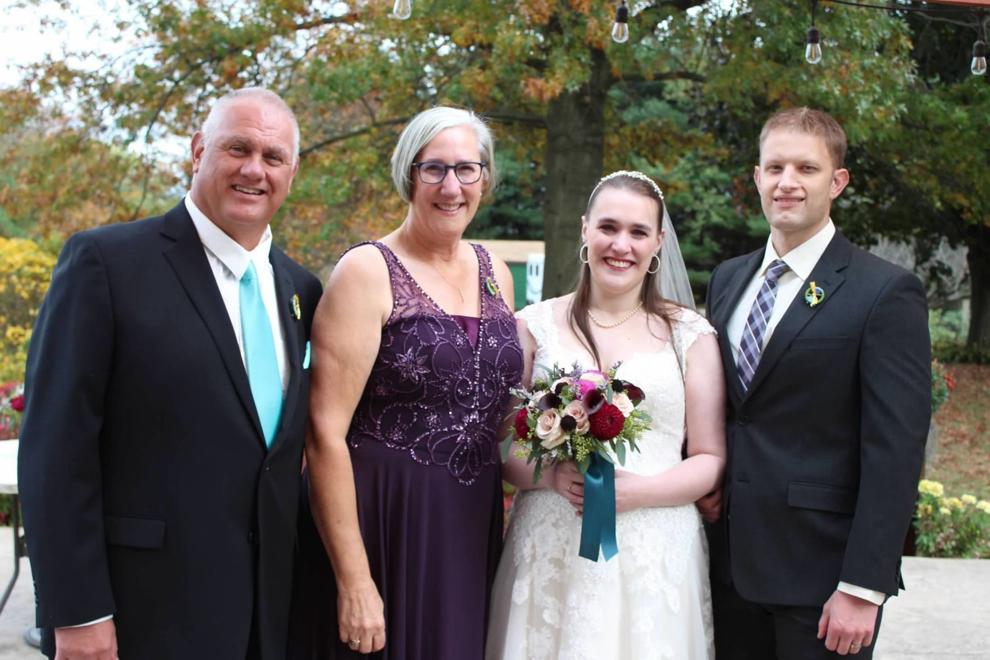 'She puts her family first'
Suess has worked hard and been involved in many committees, her friend Sandie Fischer said. But she still finds time for what matters most.
"She puts her family first," Fischer said.
Although Suess had moved to Columbus as a single woman right out of college, one of the first things she dedicated her time to was the Platte Valley Playhouse.
She crafted costumes for the playhouse and it was there she met her husband, who was in a play.
She worked for the Columbus Area Chamber of Commerce for two years and then moved to Oklahoma and then Iowa for her husband's job, in the electric utility industry. 
When they moved to Oklahoma, she went job hunting but daycare was so expensive, it would not have been cost effective. At that point, both of her kids were preschool age.
"I took the opportunity to be the stay-at-home mom and I don't regret it for a second," she said. "When we moved to Iowa, I didn't even look for work because they were still preschool (age)."
When she moved back to Columbus, she was asked if she was interested in working for the United Way for 10 hours a week.
"My son was just starting kindergarten, my baby," Suess said. "I just took it as a great opportunity."
When she started, the United Way's annual campaign goal was a fraction of what it is today. As the organization grew and as her kids got older, Suess took on increased hours and more responsibilities.
She has also passed on the importance of education to her children and has been involved with Scotus Central Catholic School's Gala.
Her children, Taylor, 29; and Elizabeth, 32, now live in Sioux Falls, South Dakota, and Philadelphia, respectively. 
Just last year, Suess started a new stage of her life: Grandmother.
In January 2020, her grandson, Taylor's child, was born.
"We went up when he was born, we went up for baptism and then I didn't get to see him until May," she said. "That about killed me."
Despite the challenges of the pandemic, they see each other via Skype every Sunday.
"I still feel like I get to see him once a week," she said. "Not in person, but through the whole pandemic, that has been a blessing to us. You know, to be able to visually see them once a week."
Then in October, she was able to see her daughter for a small eight-person wedding ceremony.
"My daughter got married … she put it perfectly: It wasn't the wedding that she had dreamt of growing up, but it was the wedding she needed," Suess said.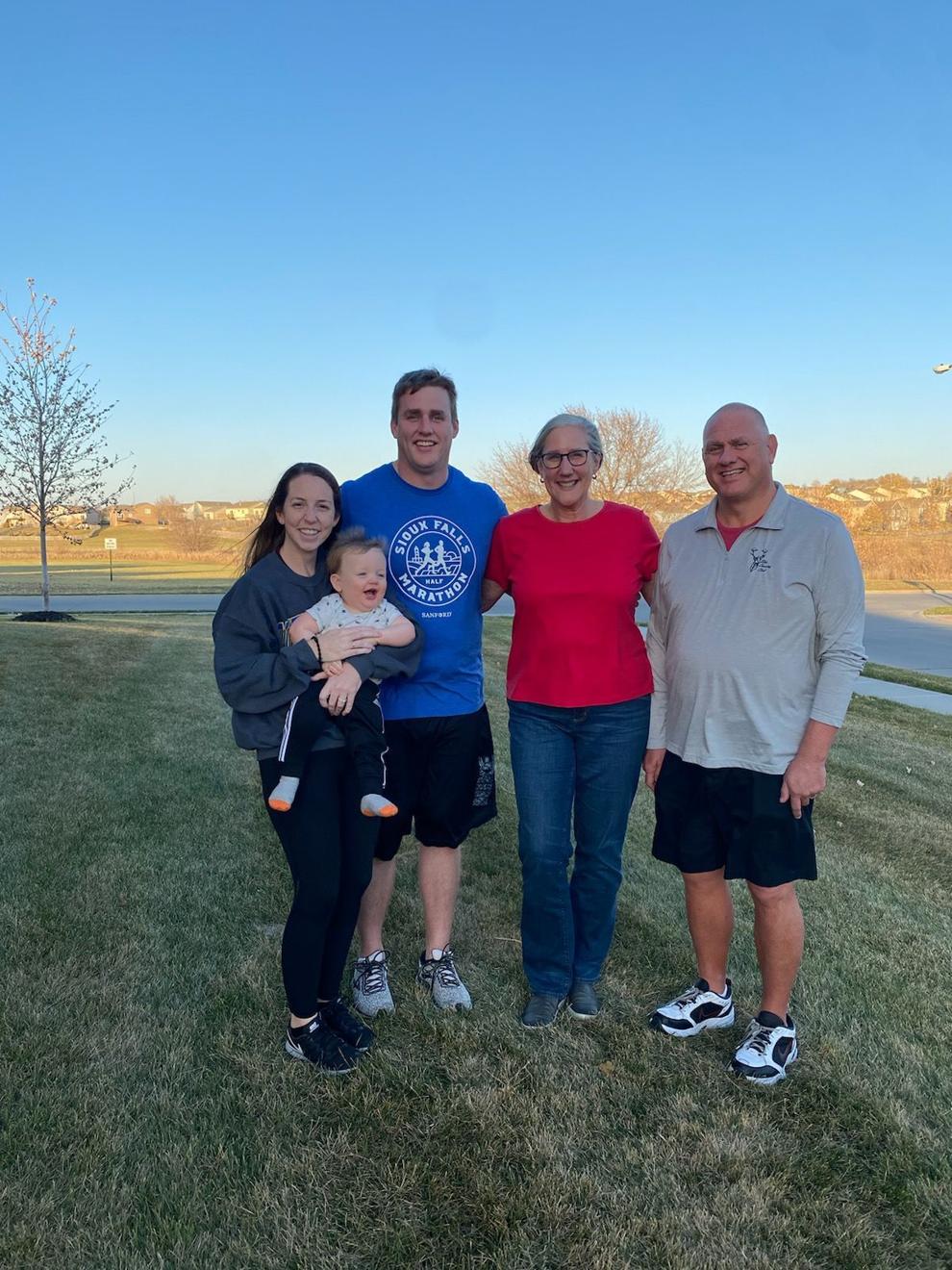 A social community
Suess described herself as a behind the scenes person.
At the United Way, volunteers are the ones that go out and solicit monetary donations for the campaign, she said. The agency directors are the ones working with residents.
Her former boss, Pat Heimes, said Suess has been a good leader.
"She just did a great job in everything she tackles, both on the job and off the job," Heimes said. "…Through work, she's run the United Way campaign and the Duck Race for many, many years, which are huge monumental tasks in a community this size."
At St. Isidore, she serves on the Parish Finance Committee as, she noted, somebody has to review the monthly financials.
Additionally, she's been with the Columbus Sertoma Club since her youngest graduated from high school in 2009. 
"(I) took that opportunity to join a service club and it's been a really fun group," she said, adding she has made new friends from it. "It's been a really fun group."
She also helps organize the ladies' golf league at Elks Country Club.
"It's a volunteer thing but yet it is a very social thing," Suess said. "…I would say all of the volunteer things that I've done, I guess I do it because I enjoy the social part of it."
Even with a diagnosis of Wegener's granulomatosis around 2007, she kept working as hard as ever. The condition causes inflammation of blood vessels. 
"That was my distraction," she said. "I had very good doctors. Because of the medication, I was able to live a normal life."
Suess dealt with the disorder for five years. 
"You just pray that God will help you through it," she said.
Suess fought through that during the days, her husband noted.
"She was extremely tired at nights and weekends," Neal said. "It was pretty amazing to watch her go through that and … she kept doing her job and getting involved in more and more things."
Now, she's in remission and off the medication.
Despite the pandemic, which her husband said was challenging for someone as social as Suess, there are some silver linings.
Suess has also been involved with Red, White, KaBoom!, though she stepped down in 2020, as well as Columbus Days.
"She will be the only queen of Columbus that reigned for two years," Fischer said. "Because we didn't do Columbus Days this year, so she never got to crown the new queen."