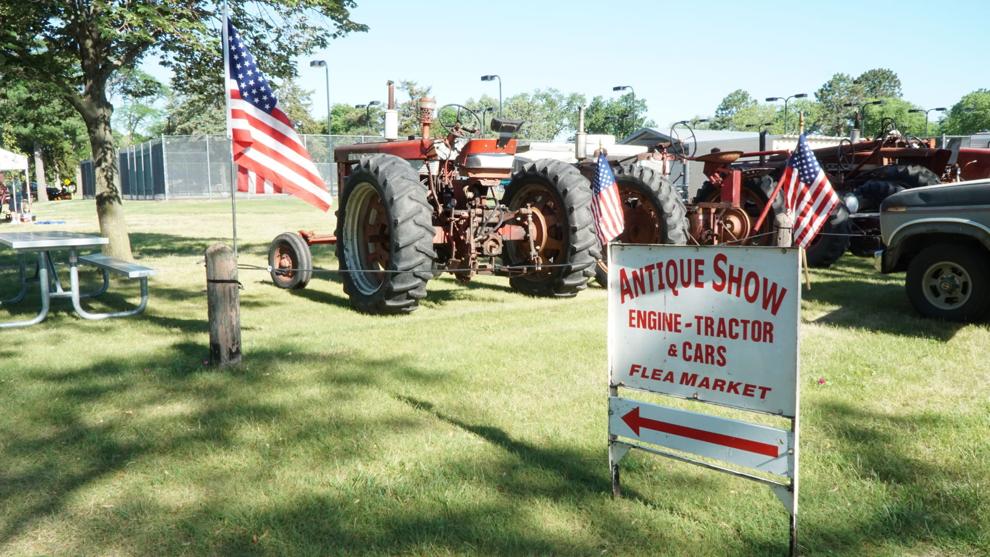 Many of the people who participated in the Antique Tractor & Gas Engine Show over the weekend woke up early on Saturday morning to get to Pawnee Park in Columbus and set up ahead of time.
It was the 35th annual show and the 30th to be held at Pawnee Park.
The show took place last year, but Antique Tractor & Gas Engine Show Vice President Christian Forney said it was a smaller affair held on private property due to the COVID-19 pandemic. On Saturday morning, Forney said most of the group's 20 or so members were expected to come.
Polk County resident Louis Benda started setting up on Friday. It took him four trips to bring everything.
"I brought a trailer out at 5:30 in the morning because I wanted to get done before it rained. Well, I didn't get done," Benda said. "And then the tractors, I brought in two different trips."
George Prince, who wore a Sheppard Diesel hat on Saturday, came from Pierce to show off a couple of Sheppard tractors.
"That's a rare one," Prince said, gesturing at a bright orange tractor to his left. "...With that one they only made 100-and-some of them. I saw it advertised in one of the farm papers and a dentist owned it. His father-in-law gave it to him and he didn't know anything about it. … It cost me more to get it trucked home than what I gave him."
It's not all tractors, though -- collectors brought antique machines of all kinds to show off, including an old sewing machine, drill press and even a carbonation machine.
Ed and Wanda Harvey came from Sloan, Iowa. They travel to different antique shows to display the steam engine and whistle collection Wanda's grandfather started in 1925.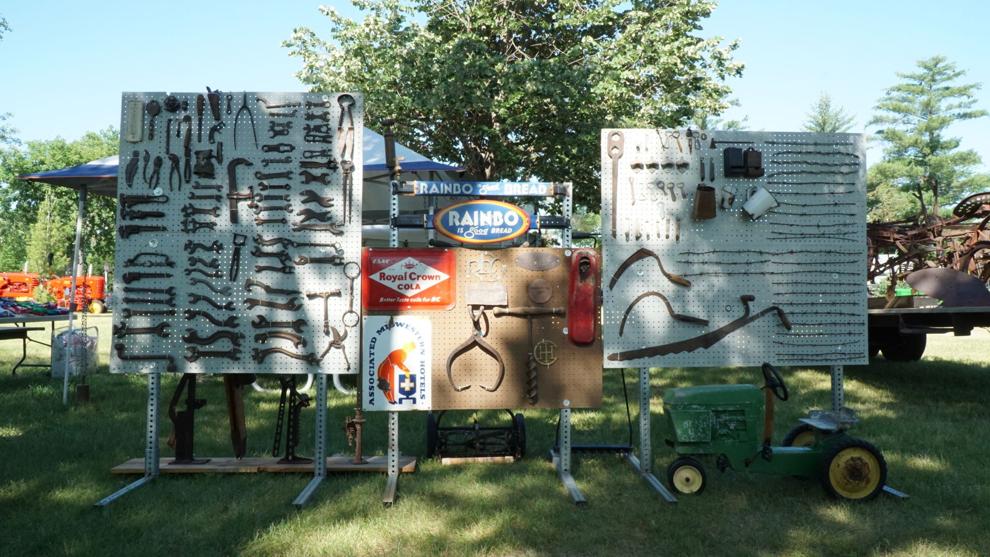 "He liked to tinker. And when steam went out and gas came in, they threw all of this stuff away. He saved what he could, made his collection and we're the third generation showing it off," Wanda said.
There are more than a few stories like that. Many of the club members at the show have restored the antique machines they rescued or purchased. Some of the machines on display were even in running condition, popping and chuffing and emitting puffs of smoke, including a 1910 or 1911 International Harvester piece of equipment Dave Martensen brought home in a basket from South Dakota about two years ago.
"A friend up there has a 4 (horsepower) International. I always go check in on his because I'm putting one together out of parts," Martensen said. "...About two years ago I came by there and he asked me if I'd be interested in a 2.5 (horsepower). I had never seen one."
He knows of at least two people who owned it before him but said it could have passed through a few more hands.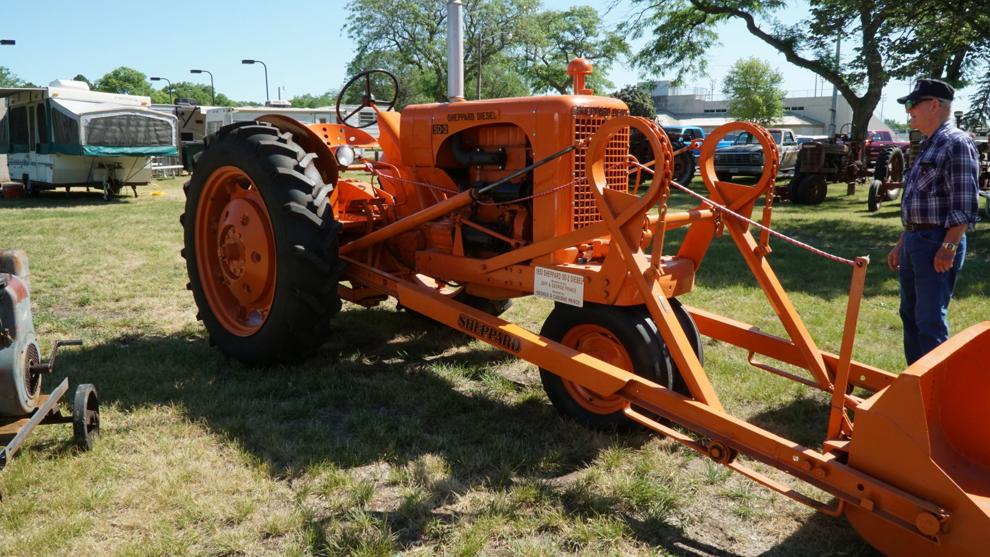 "It had everything except for the muffler, and the bolts and hardware were missing. All the fuel lines were missing. But they had already put a new sleeve in the cylinder, they'd gotten a reproduction igniter, a new crank guard, they had a brand new gas tank for it," Martensen said. "So a lot of the hard stuff was already done. It was just a matter of figuring out how it all went together."