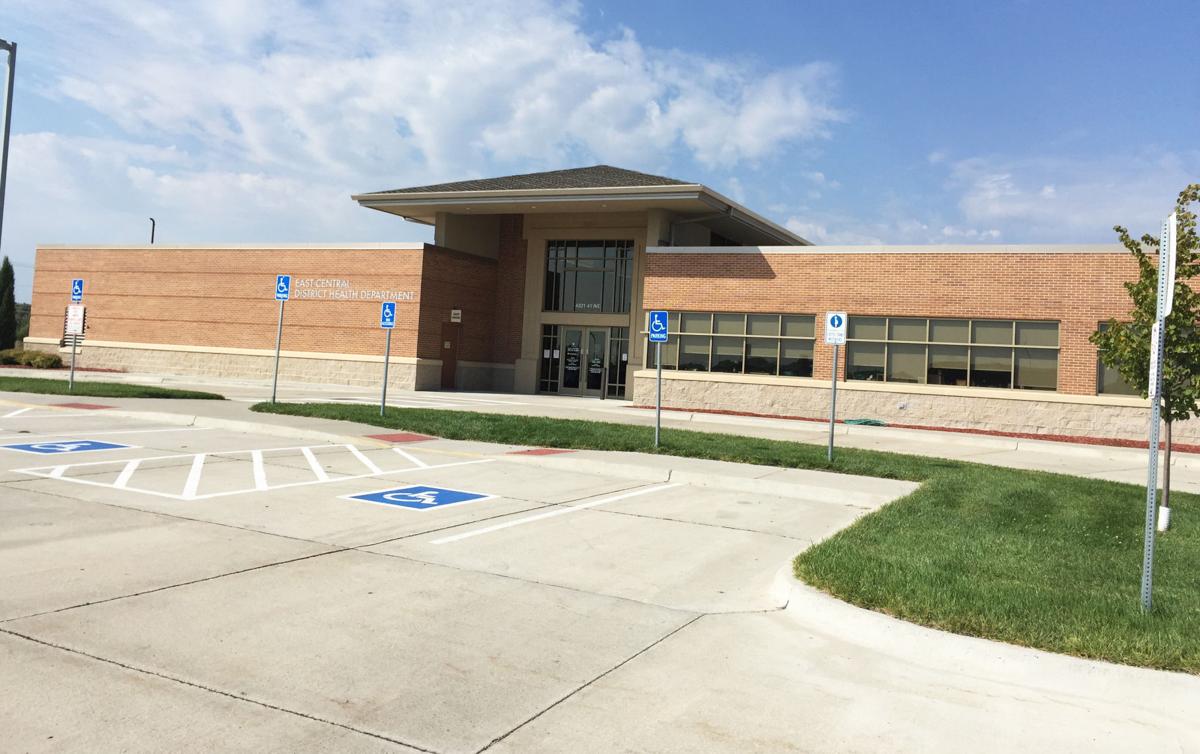 The East-Central District Health Department (ECDHD) is advising residents to avoid mosquito exposure after routine monitoring revealed the presence of West Nile Virus in mosquitos in Columbus.
According to a Friday press release from ECDHD, there have been no confirmed human cases of West Nile Virus (WNV) in the department's service area, which includes Boone, Colfax, Nance and Platte counties.
ECDHD health officials, including Chuck Sepers, Jacqueline Cruz and Julie McClure, told the Telegram the virus is present in the blood of infected birds, and when mosquitoes feed on infected birds, they ingest the virus.
A pool from routine mosquito trapping WNV monitoring sites around Columbus tested positive, the ECDHD release said.
Right now, officials said, sensible precautions are all that is needed. Residents can reduce their risk of becoming infected with WNV by wearing long sleeves and long pants and using insect repellent. Keeping windows and doors shut, using window and door screens and getting rid of standing water are other steps to take.
Those who did get bitten should monitor themselves for symptoms, health officials said.
Most people infected with WNV don't feel sick, but about 1 in 5 develop a fever and other symptoms. Illness is serious – and sometimes fatal – in about 1 out of 150 infected people. Children, people with weakened immune systems and those over age 60 are most vulnerable.
Anyone experiencing symptoms of WNV – which include fever, joint pains, vomiting, headache, fatigue, weakness, rash, diarrhea, disorientation and neck stiffness – are advised by ECDHD to contact their health care provider.
The public health focus has been on COVID-19 in recent months, but it's important not to lose track of other health risks. ECDHD health officials said they encourage people to get vaccinated for the flu this year.
"ECDHD anticipates that flu viruses and the virus that causes COVID-19 will both spread this fall and winter. This could overwhelm healthcare systems that would then be treating both patients with flu and patients with COVID-19. ECDHD believes that getting a flu vaccine during 2020-2021 is more important than ever," health officials said in an email.
The health department posted its weekly COVID-19 situation update on Friday, announcing 55 new cases in Platte County over the last week.
According to the update, there has been an increase in risk in Platte County since last week, when the dial was sitting right at the boundary between moderate and elevated risk. But, Platte County remains at a moderate – or yellow – risk level in the update.
If the risk dial enters the elevated – or orange – zone, schools may begin shifting to more restrictive protocols to address the spread of COVID-19. So far, though, the update said no transmission has been detected within classrooms, although positive cases in students have been linked to other family and social contacts.
"The average number of cases per day has exceeded 12 cases per day, the highest average daily cases since mid-May, representing the increase in daily cases in nearly four months," Friday's update said.
ECDHD encourages people to wear masks, frequently clean shared spaces, thoroughly wash their hands and observe social distancing to limit the spread of COVID-19.
Get local news delivered to your inbox!
Subscribe to our Daily Headlines newsletter.