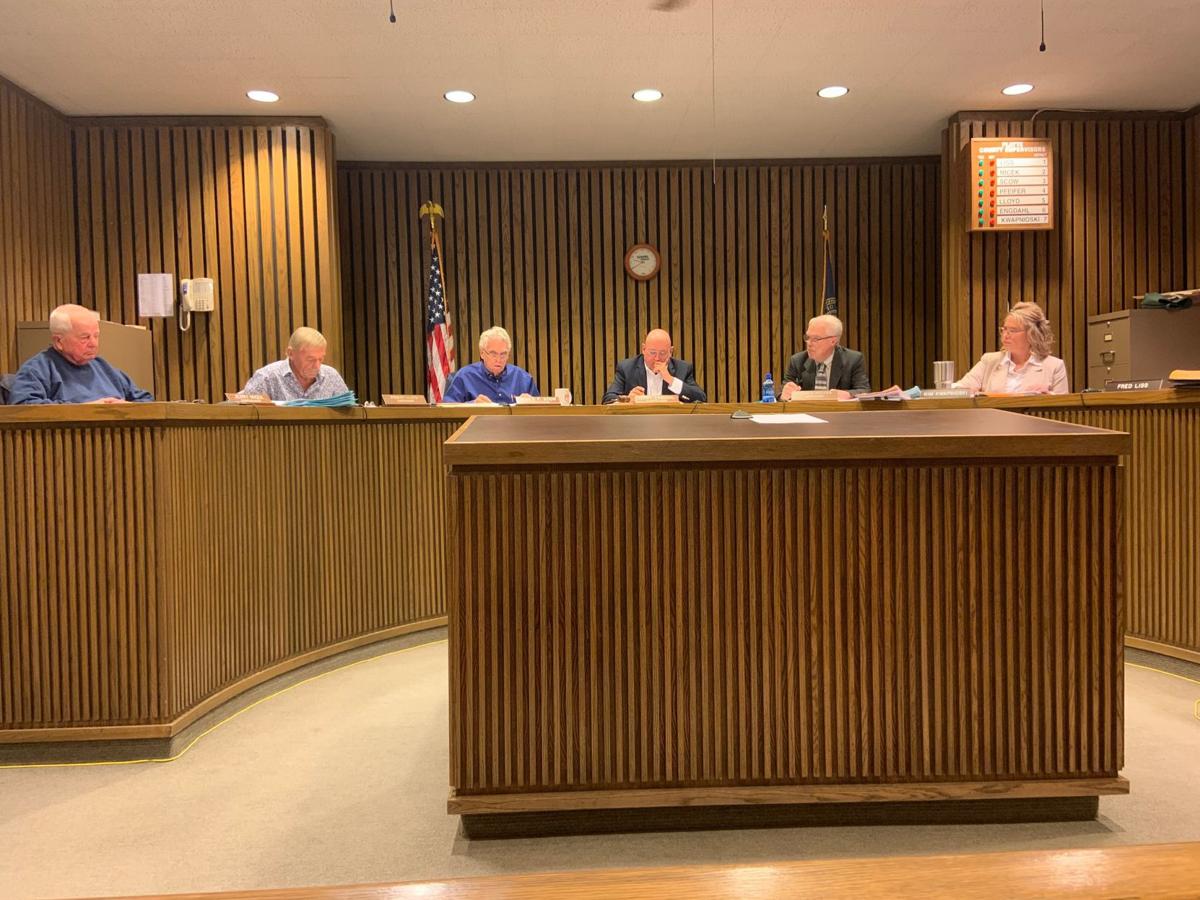 The new head of the Columbus/Platte County Convention and Visitors Bureau met with the Platte County Board of Supervisors Tuesday to discuss the findings of a report into the economic impact of local hotels and attractions.
Katy McNeil provided board members with a summary of the report's findings, which was commissioned shortly before she took the job earlier this month. She said that travel spending grew from 2014-18 at a higher rate than the national average, showing that Platte County's hotels and shops were a fine place for people to go and spend some time.
"It's really great that we were able to grow that much," McNeil said. "It was the third-consecutive year that we grew."
Overall, people visiting Platte County spent $42.6 million in hotels, shops and restaurants throughout the county. Per day in 2018, $116,700 were spent in Platte County by tourists and people just looking to stay the night in one of Columbus' many hotels. Approximately 251,000 people visited the county in 2018, and some of the money spent through the nights that they visited the county will be used to promote area attractions and local organizations.
"We have a 5 percent lodging tax that we collect," McNeil said. "Two percent of that goes into promotion grants (for) promoting area attractions and events. Local organizations can request these to promote their area events that bring overnight stays into Platte County."
The money is also used to improve facilities, making them better tourist attractions for future guests. A percentage is also sent to the state, and McNeil is excited about what the report indicates for the future.
"For this report, and what it contains, that was fantastic," McNeil said.
District 7 Supervisor Kim Kwapnioski, who is the liaison to the CVB, said that people visiting the county is important to helping make the county better for those living in it. With a portion of the money going back to facilities and promotion, Kwapnioski said that the many events that the county hosts, from athletic events to county fairs, provide a significant boost to the county's bottom line.
"In Platte County, we have a lot of great things going on," Kwapnioski said. "It's a collaboration of a lot of different things, (from) events like baseball (and) basketball tournaments, CCC has things that are going on (and) Ag Park puts on different things. There are weddings and business people come and stay at our hotels. That's all very important. We need to continue to grow and provide reasons why people should stay in Platte County."
Everything mentioned in the report is likely to take a one-year dive thanks to the COVID-19 pandemic, which will likely blunt tourist spending in Columbus and Platte County into the early summer. But McNeil is optimistic about the future, as they have planned ahead and are ready to keep people coming into town as soon as it is safe to do so.
"Too easily, it's said that there's nothing to do in Platte County," McNeil said. "My goal is to advertise those things, not just the big conferences and conventions and things coming to Platte County, but fish fries and other things that happen on a daily basis that promote tourism locally."
Be the first to know
Get local news delivered to your inbox!