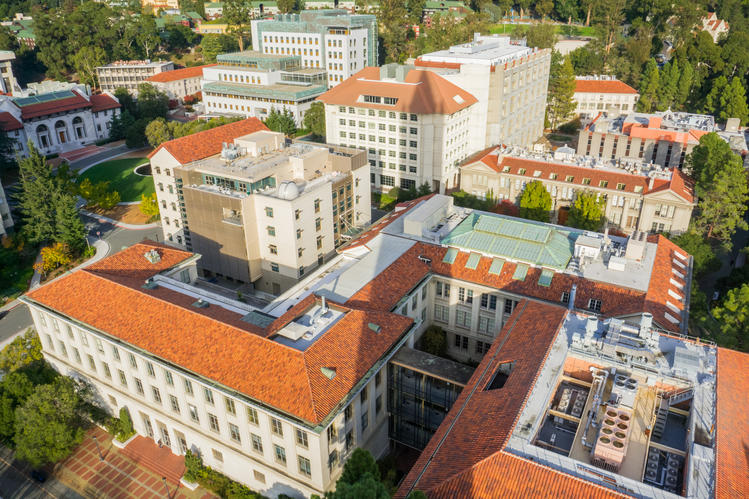 Photo Credit: Andrei Stanescu / Alamy Stock Photo
With National Decision Day rapidly approaching on May 1, high school students across the country are in the final hours of the college admissions process. As students weigh their options, factors such as location, educational quality, and reputation will influence their decisions. But according to the education research firm EAB, price is the main reason why many students ultimately don't choose their top-choice school.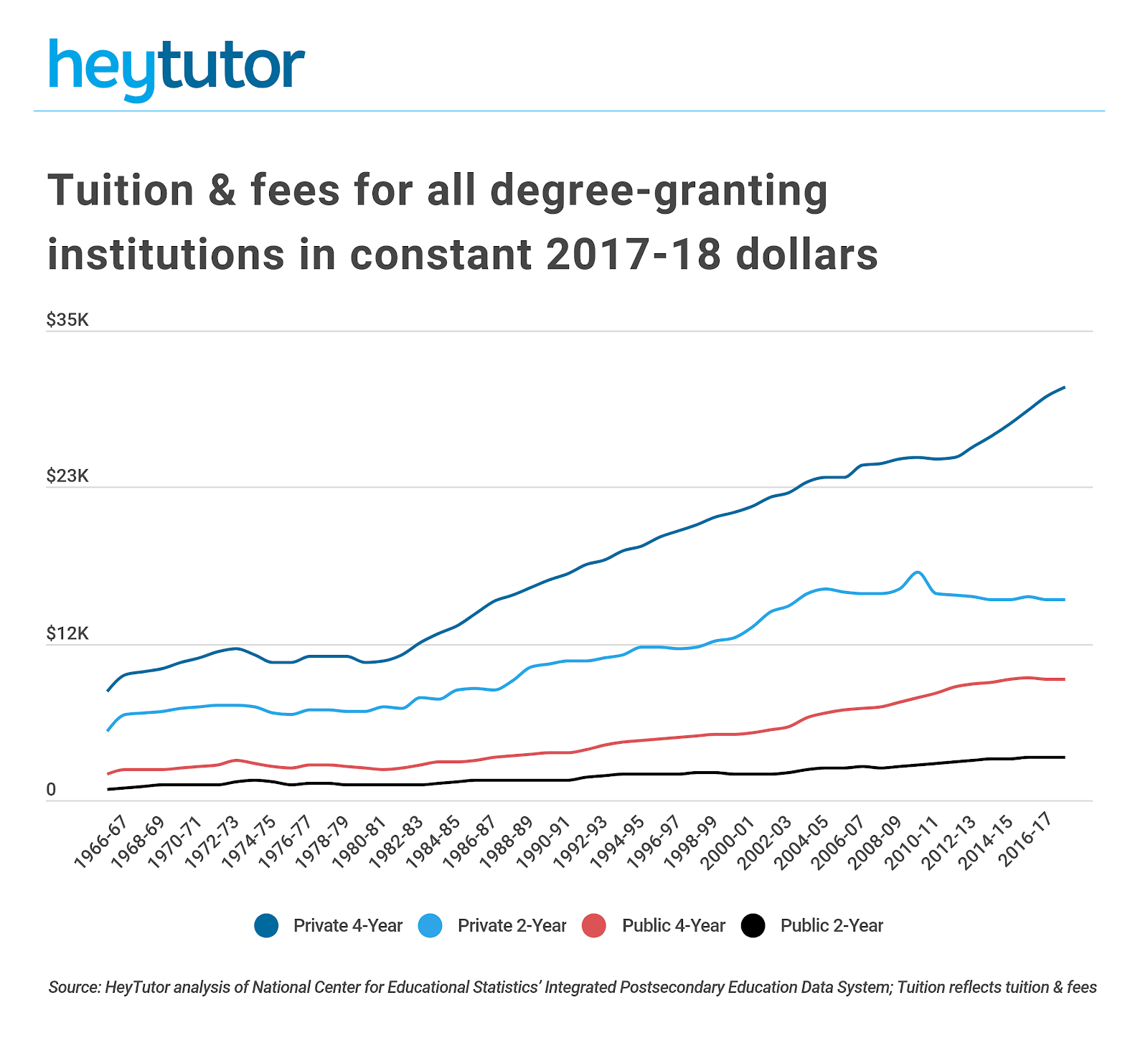 The rise in college tuition has far outpaced inflation and wages since the 1980s. Adding in school fees, room, and board, students can spend hundreds of thousands of dollars before receiving their bachelor's degree. With student loan debt reaching a record $1.46 trillion, incoming freshmen (more than ever) are considering the sticker price, financial aid packages, and potential return on investment of different colleges to determine which is the best fit.
Some students take advantage of lower in-state tuition and opt for a public university within their home state. Historically, many public universities were founded as "land grant institutions" under the Morrill Act of 1862, with the purpose of educating students within the state on matters of economic interest—specifically agriculture and mechanic arts. Although academic offerings and student populations have significantly expanded since the act first went into effect, many public universities today carry out the same mission of providing economic and social benefits to the state and prioritize the education of its residents.
While in-state students at public universities benefit from discounted tuition and fees, out-of-state students face list-price tuition—the tuition the schools advertise—that is on par with private institutions. The average out-of-state tuition advertised by public 4-year universities in the U.S. is $24,854, compared to $29,478 for private 4-year institutions. But these numbers vary widely across states and institutions. Looking at list-price tuition and fees, public universities in the Great Plains region offer more affordable options for out-of-state students, whereas universities in coastal states post higher prices.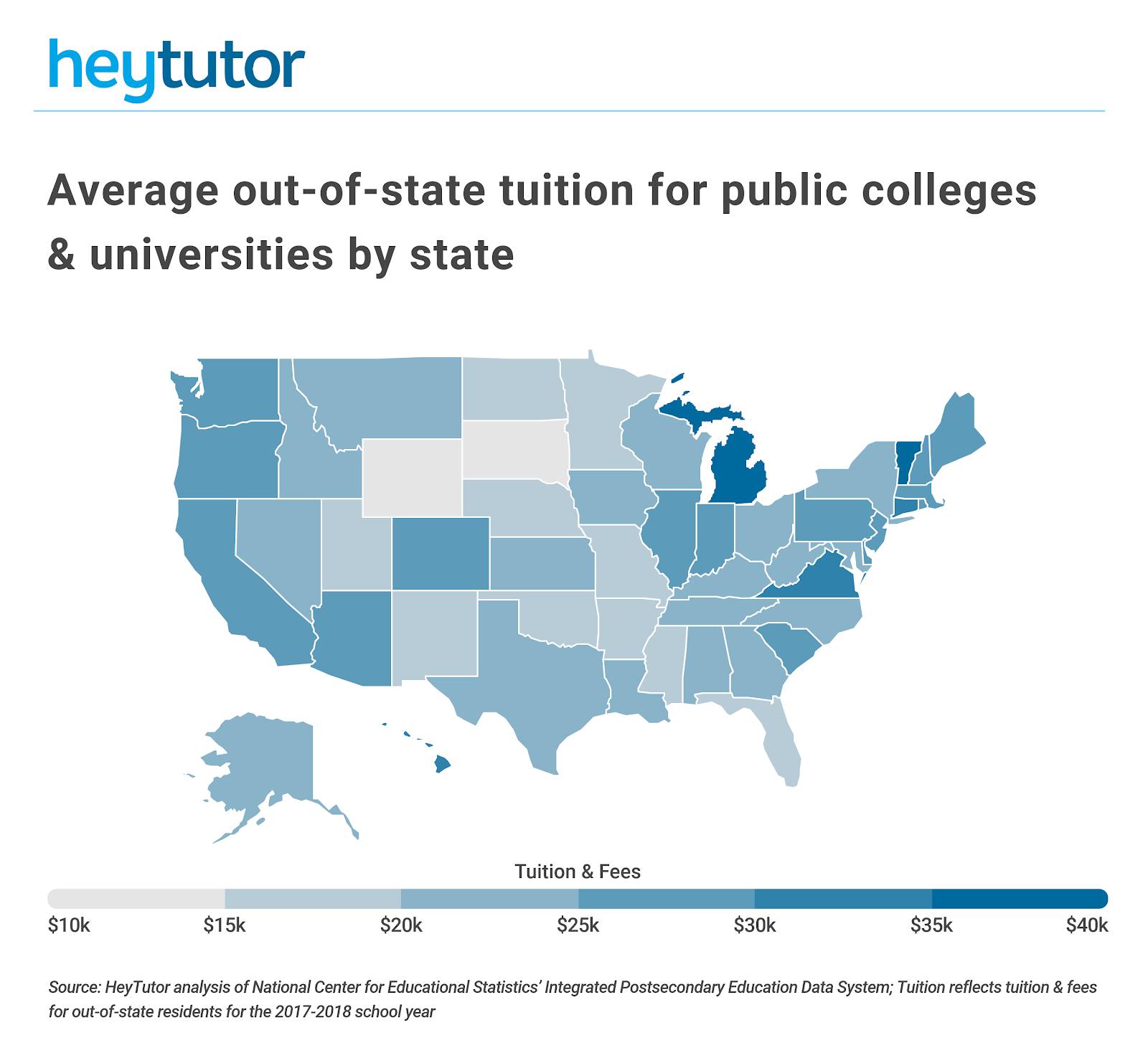 The public schools with the highest list-price tuition also tend to be more selective, as reflected by the average SAT score of incoming freshmen. Nationwide, the average combined SAT score for the 2017-2018 school year was 1060 (527 Math & 533 Reading). Notably, all of the top 50 most expensive 4-year public schools have an estimated combined SAT score that exceeds the national average.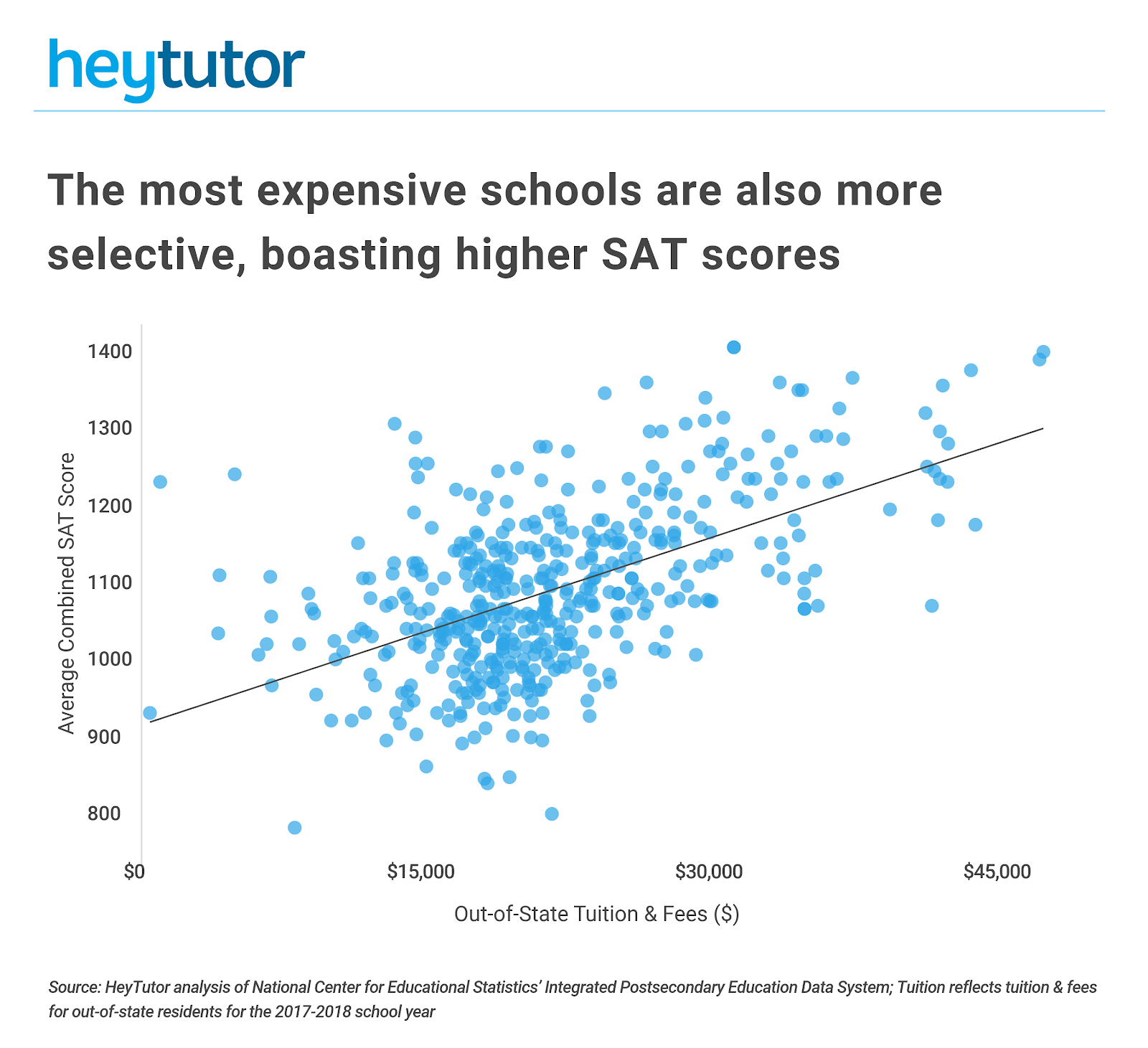 At first glance, students might think that they need to decide between graduating with less debt from a less selective school or with more debt from a more selective school. But according to Dr. David H. Feldman and Dr. Robert B. Archibald, both professors of economics at the College of William & Mary, this is not necessarily true.
"Because of increases in financial aid and tuition discounting, there is a growing gap between average list price and average net price," explained Archibald. According to their research, only about half of students at public universities pay list price. Furthermore, many students' net price—the price paid after taking into account scholarships, grants, and other aid—often deviates from the average net price by large amounts. This means that for students from low-income families, the sticker price of an institution shouldn't necessarily turn them away.
"I think people just presume that attending a highly ranked school means tons of debt. It doesn't," explained Feldman. "The net price for students at highly ranked colleges is inversely correlated with family income. For low-income families (people in the bottom half of the income distribution), attending many elite schools…is free or close to free." Research from The Hamilton Project—an economic policy initiative at the Brookings Institution—also suggests that for low-income students, the out-of-pocket costs are actually lowest at the most competitive institutions.
Despite increases in financial aid, many students are still subject to the rising sticker prices. To find which public colleges and universities post the most expensive tuition for out-of-state students, private tutoring firm HeyTutor analyzed data from the National Center for Educational Statistics' Integrated Postsecondary Education Data System (NCES-IPEDS) for the 2017-2018 academic year. HeyTutor looked only at 4-year public institutions, which they grouped into the following categories based on undergraduate enrollment:
Large schools: more than 20,000 students
Midsize schools: 5,000 – 20,000 students
Small schools: less than 5,000 students
While the difference in tuition for in- and out-of-state students varies by university, the median difference across all schools analyzed is 2.3—meaning that out-of-state students not receiving financial aid typically spend more than twice what in-state students without aid pay. Here is the full list of the most expensive universities for out-of-state students (in order of list-price tuition and fees):