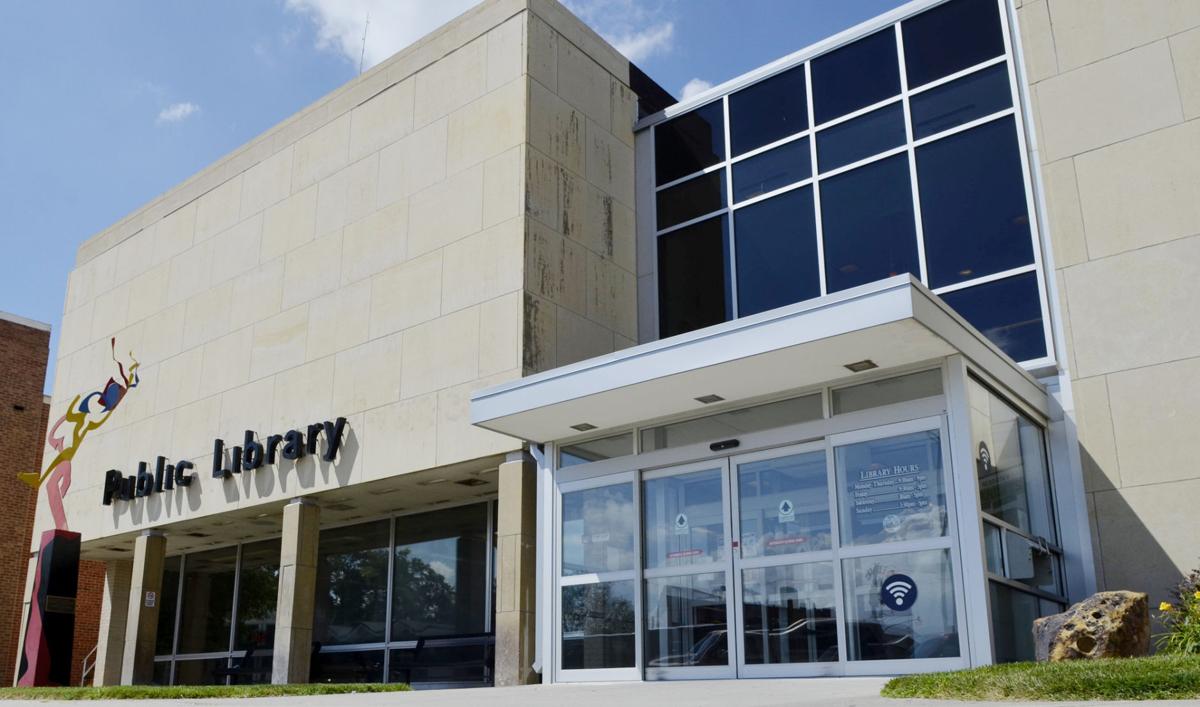 Editor's note: Check out our website, columbustelegram.com, on Monday, Oct. 12, for a special video. Telegram Managing Editor Matt Lindberg will be sitting down with City Administrator Tara Vasicek, Mayor Jim Bulkley and Library Director Karen Connell to discuss the library project that will appear on the Nov. 3 ballot.
In the general election this November, a ballot question will ask Columbus residents to authorize bonds for a project that includes tearing down City Hall and the Columbus Public Library, 2504 14th St.
In those lots, a larger structure would be built that includes the library, a children's museum, art gallery, coffee shop, community room and City Hall. The City Hall portion of the project would be paid for by existing funds and revenue, according to buildingtogethercolumbus.org.
Yet, there have been many residents on social media spreading and insisting upon information that is simply wrong. The City of Columbus is not proposing any additional tax to fund this community building project or asking residents to consider a plan it previously rejected.
Here's what you actually need to know:
These bonds would be paid using the existing half-percent sales tax currently being collected for this purpose. The tax is already in place.
"All we're asking for is for permission to issue bonds to build (the) project. We are not asking for more tax revenue. We're just asking if we can issue bonds to use the revenue we already have to pay off bonds," City Administrator Tara Vasicek has previously said.
Columbus residents voted against issuing $8.5 million in bonds in Spring 2017 to design, build and furnish a near 45,000-square-foot library/cultural arts center facility planned for the former Gene Steffy Ford property along 14th Street between 23rd and 24th avenues (now the home of the new Columbus Police Department).
But to be clear, in May 2016, residents overwhelmingly approved two separate sales tax extensions that would allocate funds to these types of projects specifically.
Voters that year actually reauthorized a 10-year extension of the local 1-percent sales tax by a nearly 3-1 margin, with 74 percent of the 4,291 votes supporting the measure.
Additionally and separately, voters approved a half-percent sales tax; backed by 65 percent of those casting ballots. The half-percent local sales tax rate, which passed 2,762 votes to 1,467, at that time was said to be used to finance library, cultural arts facilities and public safety projects if voters approved bond issues down the line. Revenue from the tax would be used to repay that debt.
The separate 1-percent tax, which was first authorized by voters in November 1994, at the time was said to continue to be used for capital expenses such as vehicle and equipment purchases and street and drainage improvements while also subsidizing operations at Pawnee Plunge Water Park and the aquatic center and providing additional bond coverage for the City.
The City successfully carried out the public safety projects after voters approved a $16-million bond in May 2018 for new police and fire stations, which have become gems of the community since opening within the last year.
One resident complained on the Telegram's Facebook page recently that the City is trying to shove the community building project plan down our throats and insisted people reject it.
But actually, the City has spent hours, years, hosting numerous town halls that were voluntary to seek input from residents and present a plan for an entirely new community building project based on residents' feedback on the ballot that hopefully people feel good about. It's called transparency.
On Nov. 3rd, your vote is either for or against this plan/design. Would you rather there be no information out there and that the City just do what it wants without the input of its residents?
Here's the deal: For nearly 140 years, the Columbus Public Library has been connecting people with education, enrichment and entertainment. That proved true on a cold Jan. 25, 2020, morning, when well over a hundred area families packed inside the current Columbus Public Library. Books were being read, games were being played, computers were being used, balloon animals were being made and kids of all ages had big smiles on their faces.
CPL's annual Winter Carnival proved successful yet again, giving area families another opportunity to get out of the cold and take advantage of everything the library can offer. Lines of people filled the first two levels and the staircases in between.
But it was hot; it was uncomfortable; and it proved the library remains an important part of our community that is worth investing in.
If you're going to vote on the matter, just do yourself a favor and actually get informed before you make your decision.
Visit buildingtogethercolumbus.org and find out more about the project, call officials at the City of Columbus or your city councilors and ask questions. Decide what YOU think is best for Columbus!
Don't assume anything and don't listen to opinions on Facebook. Opinions are not facts. Keyboard warriors on social media are not experts. Their opinions and feelings should not be considered when making your decision.
As American conservative political commentator Ben Shapiro once said, "Facts don't care about your feelings."
The absolute worst thing you can do when it comes to this election is to be uninformed.