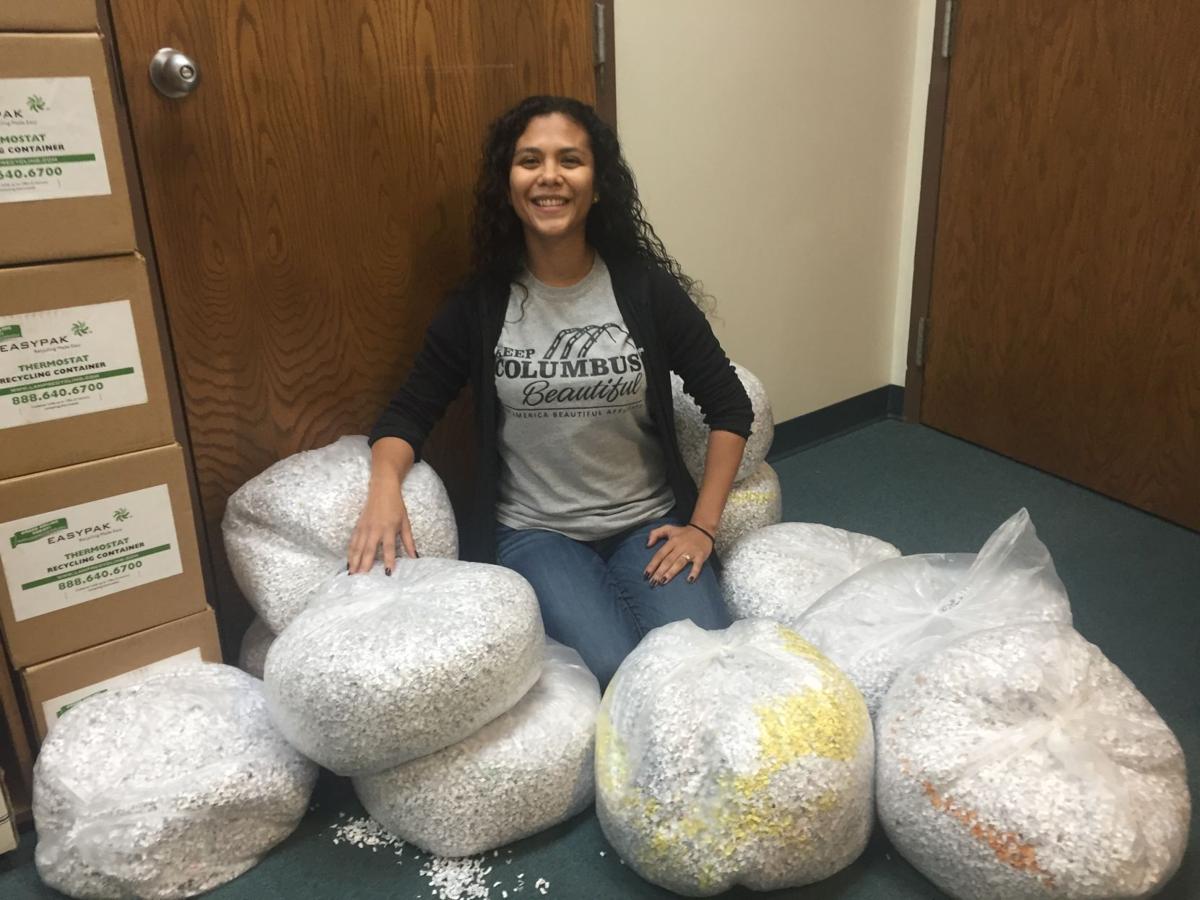 Living in a small town, it's very easy for people to complain about what we don't have rather than appreciating all of the existing great amenities. But, who is actually willing to step up and do something about it?
Well, thanks to local nonprofit Keep Columbus Beautiful, residents can scratch recycling off the list of things we don't have. Columbus has been without a free recycling program since November 2018, but in that time, KCB has heard regular inquiries about what can be done about it. A free curbside pick-up service might not be feasible; however, KCB Executive Director Vanessa Oceguera and her board developed a solution: A drop-off recycling program.
In essence, people will have the ability to drop off their recyclables at one of multiple locations, which then would see KCB's recently-hired Recycling Coordinator Udell Podliska haul them to the nearby Schuyler recycling facility.
But this wasn't just a spur-of-the-moment deal. Turning this idea into reality took time, research, commitment and patience. Oceguera has worked tirelessly to get free recycling back in our neck of the woods since it stopped. KCB first wrote a grant with the Nebraska Department of Environment and Energy (NDEE) in August 2019 to fund the new recycling program. Then, some of the money from that grant was used to hire the recycling coordinator position, which was filled earlier this year.
After that, Oceguera and Podliska appeared before the Platte County Board of Supervisors at one of its October meetings to request $4,415.20 from the County to help cover the costs of purchasing trailers for the drop-off recycling program as the nonprofit relies on grants to support its own operations.
We applaud the County board for making this investment and recognizing the benefit, but Oceguera and the KCB team deserve immense credit for understanding there was a desire for a local and free recycling effort and choosing to do something about it rather than simply complain about there not being an option.
Oceguera told The Telegram she has had some "promising" conversations with local businesses about putting the trailers up outside their locations, but stressed nothing is quite set in stone just yet.
The Environmental Protection Agency celebrates Nov. 15 as "America Recycles Day," a nationally recognized day dedicated to promoting and celebrating recycling in the United States. It's fitting that on this particular weekend, amid these scary and uncertain times, the Columbus area can be rest assured that recycling will be a viable option here in the near future. The program is tentatively scheduled to begin in January 2021. This is truly "Something Good."
This should remind all of us that doing nothing but complaining is only perpetuating a problem. Taking action is being part of the solution.
Catch the latest in Opinion
Get opinion pieces, letters and editorials sent directly to your inbox weekly!