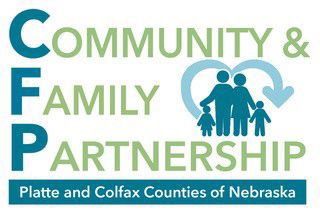 The Community and Family Partnership will be hosting a free Family Farm Fun Day from 1-4 p.m. Sunday at the Platte County Ag Park.
The event will have activities for children and parents alike, from balloon animals to face painting to tractors and apple peeling to a cow ring toss to sack racing to mask animals. All of the events are designed to provide an opportunity for children to learn together through play.
"(We wanted) to raise community awareness and improve educational outcomes for all our learners through play," said Sarah Papa, coordinator of the Community and Family Partnership. "In addition to that, the children in our community belong to all of us, and our community only grows stronger and better-prepared kids when we work together as a community to support all of our learners."
More than 20 local agencies are slated to attend and each will be sponsoring an activity while on the grounds. Some of the agencies planning to attend include Columbus Public Schools, the Educational Service Unit #7, Youth and Families for Christ, Head Start and Early Head Start, Central Community College and Columbus Community Hospital, among others.
"Each agency has a different table," Papa said. "They will be giving out information about their respective agency, then they will be facilitating an interactive activity with kiddos and their caregivers or parents."
The event is inspired by events held throughout the area in recent years focusing on interactive activities between children and their parents. Papa and other organizers said they wanted to bring an event like this back to Columbus
"Every community puts their own touch on it," said Angel Mayberry, Early Learning Connection coordinator for ESU #7 and one of the event's coordinators. "The content changes based on the goal of the event. With the flooding, many communities were impacted, (so) we thought why not bring play-based learning in early childhood and ag together?"
Mayberry is an expert at finding what works for young children and what doesn't. Having her team up with the people at the CFP allows her to combine the serious work that she does with area children with the fun work of a weekend fair.
"By doing this, we spread awareness about (how) play is the best way for children to learn from birth to third grade," Mayberry said. "We want our main focus to be the interactive games, but we need some activities to include children from birth to 3-year-olds, 3-to-5-year-olds (and) 5-to-8-year-olds. Our age group focus should be from birth through age 8, as this is early childhood and this is when play is most important."
The main goal for organizers, in addition to providing a healthy environment for family play, is to provide awareness for parents to explore the many agencies that support children and families throughout the area, including the CFP.
"We want parents to know that they're not alone," Papa said. "These awesome agencies are willing to bring their resources and let the community learn about what they do and how they can be helpful."
Papa hopes to see a large turnout of people bringing their children to learn more about the fun of the farm. In case anyone was wondering if there will be animals, Papa said that those attending will be in luck.
"There are going to be some small farm animals there as well," Papa said. "We hope that this can be a really exciting event for children and their caregivers and it can really be a time for children and their caregivers to let loose and just have a family fun, interactive day that everyone of all ages can enjoy."