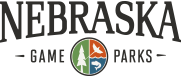 Editor's note: This article originally appeared in the Aug. 1, 2020 publication of The Columbus Telegram.
A pilot program is providing Nebraska women the opportunity to purchase subscription boxes designed to help them develop and expand their outdoor skills.
The Nebraska Game and Parks Commission; Kansas Department of Wildlife, Parks and Tourism; and Iowa Department of Natural Resources have joined Becoming an Outdoors-Woman and Women in the Outdoors in creating this opportunity.
Each subscription box, which will include gear, educational resources, field guides and more, can be purchased for $50. No long-term commitment is required. Participants pay only for the boxes they want to receive.
Box themes will change seasonally. The first box, for September, will highlight pheasant hunting. It will contain game shears, a fillet knife, blaze orange hat, shotgun cleaning kit and pheasant recipes. The items will be accompanied by a learning objective. Subscribers will have access to online webinars that teach skills using the tools in the box. Each quarter, a box will feature a new outdoor skill to learn.
Orders for the September box are being accepted through Aug. 14 at sgooutdoors.com. The October box will feature birding. Future boxes will highlight outdoor cooking, pollinators and fishing.
"We hope the purchase of these boxes will result in ladies learning a new outdoor skill, even if we can't get together for formal in-person events because of COVID-19," said Julia Plugge, Game and Parks outdoor education specialist. "Down the road, we hope these subscribers will purchase licenses, join outdoor-related organizations and attend events when the conditions are appropriate."
Registration open for virtual hunting, fishing R3 summit
The 2020 Hunting and Fishing R3 Summit is going virtual this year, streaming live over Zoom from 10 a.m. to noon CST Aug. 5.
Register at OutdoorNebraska.org/r3summit on or before Aug. 2 to receive the virtual meeting Zoom link via email. Those unable to attend will be able to watch a recording of the summit online at a later date.
"We hope this adjustment will allow more people and organizations to tune in live," said Jeff Rawlinson, outdoor education manager with the Nebraska Game and Parks Commission. "This year's agenda represents an exciting discussion of opportunities for moving hunter and angler recruitment, retention and reactivation forward in Nebraska, with the result of more people supporting our communities and enjoying quality outdoor recreation across Nebraska."
Presentations will focus on building new audiences of committed outdoor recreationists, as well as on growing mentorship.
Partners for the virtual event include the Nebraska Game and Parks Commission, Ducks Unlimited, Pheasants Forever, Quail Forever, the Big Game Conservation Association, and the National Wild Turkey Federation.