OMAHA -- The search for a missing La Vista boy continued Wednesday with a focus on area bodies of water.
Tweets from the La Vista Police Department asked volunteers to meet at 1 p.m. Wednesday in the parking lot of the Walnut Creek Recreation Area. Volunteers were asked to walk the park trail.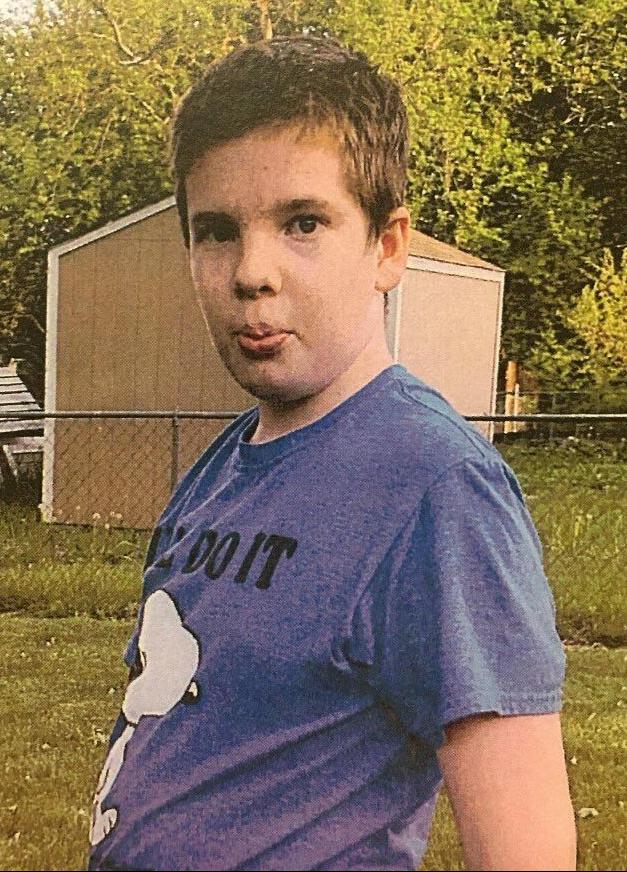 Police said Wednesday that they had no updates in the search for 11-year-old Ryan Larsen.
The Walnut Creek Lake and Recreation Area is a 450-acre mixed-use park with a 105-acre reservoir. The park is located south of Nebraska 370 and west of 96th Street.
Ryan last was seen about noon Monday walking out of La Vista West Elementary School near 78th Street and Terry Drive. A business between Ryan's school and his home recorded the boy on security video at about 1:30 p.m. Monday.
Ryan is described as being about 5-foot-8 and 125 pounds with brown hair and hazel eyes. He was wearing a black jacket, jeans and an Old Navy shirt. He was carrying a polka-dot umbrella.
La Vista police said in an update Tuesday night that Ryan, who has autism, has a history of running away and may have been hiding from police. An endangered missing advisory was issued Tuesday by the Nebraska State Patrol.
La Vista Police Chief Bob Lausten noted that there's no evidence Ryan has been abducted.
"We've had instances, at least a half-dozen, where he's ran and we've had to find him," Lausten said. "He's probably at this point fearful. He takes medication and he doesn't have it with him."
The FBI, the Nebraska State Patrol and the Omaha Police Department are assisting with the search, Lausten said.
La Vista police ask that volunteers assisting with the search follow traffic laws, not trespass onto private property and search in groups of two or more.
Anyone with information about the boy is asked to call the La Vista Police Department at 402-331-1582.