HARTINGTON — Prosecutors have filed notice they plan to seek a death sentence for the man charged with killing four people in Laurel.
Assistant Nebraska Attorney General Corey O'Brien on Tuesday filed a charge containing four counts each of first-degree murder and use of a firearm to commit a felony and two counts of first-degree arson against Jason Jones.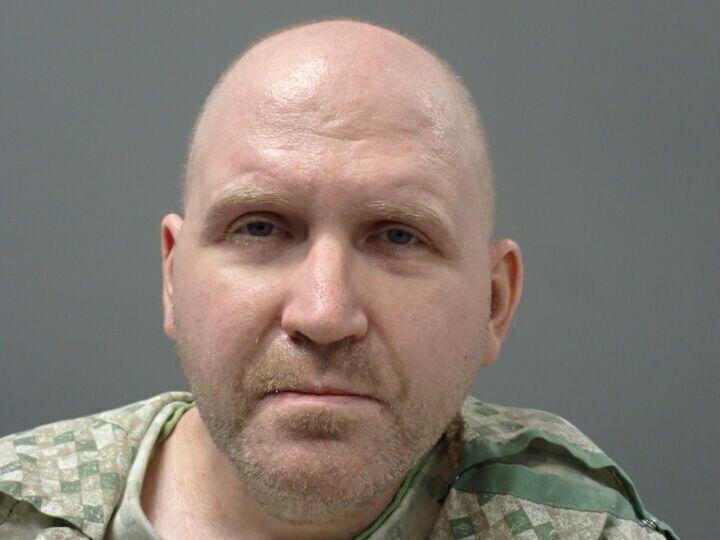 On each of the murder charges, O'Brien included a notice of aggravators, or statutorily defined aggravating circumstances, as required by Nebraska law in cases in which the death penalty is sought. The aggravating circumstances O'Brien will seek to prove at trial are that Jones committed a homicide at the same time he committed other homicides. On two of the murder charges, Jones is accused of committing a homicide to conceal the commission of a crime of burglary or murder, or to conceal his identity.
Jones, 42, of Laurel, is charged with the Aug. 4 shooting deaths of Michele Ebeling, 53, in her home and Gene Twiford, 86; his wife, Janet Twiford, 85; and their daughter Dana Twiford, 55, in another home. He is accused of setting both houses on fire.
He's scheduled to be arraigned Monday in Cedar County District Court, but his attorney, Todd Lancaster, on Wednesday filed a waiver of appearance in which he advised the court Jones would not be entering a plea at that time because he plans to file a motion to quash sections of Nebraska's death penalty statute as unconstitutional.
Jones is being held without bond at the Nebraska Department of Corrections Reception and Treatment Center in Lincoln, where he continues to receive treatment for burns received in the incidents.
If found guilty of first-degree murder at trial, a jury or three-judge panel would consider the aggravating circumstances filed with the charges. If those circumstances are found to exist, the case would advance to a three-judge panel to determine if Jones would receive a death sentence. If found guilty of first-degree murder but not given a death sentence, Jones would be subject to a sentence of life in prison without parole.
Authorities responded to a reported explosion in the early morning hours of Aug. 4 at 209 Elm St., where they found Ebeling's body with two gunshot wounds. A second fire at the Twiford home at 503 Elm St. is believed to have started at about the same time, and responders found the bodies of the three family members, all with gunshot wounds.
Jones' wife, Carrie Jones, was arrested in December and charged with first-degree murder, tampering with physical evidence and being an accessory to a felony. She is scheduled to be arraigned Monday.
Carrie Jones, 43, is accused of killing Gene Twiford, concealing or removing physical evidence and hiding her husband in an effort to prevent his arrest. Jason Jones, who lived with his wife across the street from Ebeling, was arrested without incident at their home about 24 hours after the bodies were discovered. He was airlifted to a Lincoln hospital for treatment of serious burns over a large portion of his body.
Investigators believe the Twifords were killed first, then Ebeling a short time later. According to court documents, authorities found receipts Jones had for gas at Ebeling's home and a Ruger pistol traced to Jones at the Twiford residence.
Search warrant affidavits filed in her husband's case show Carrie Jones was seen at Ebeling's home shortly after the explosion was reported, and she told police during an interview she had been there early that morning.