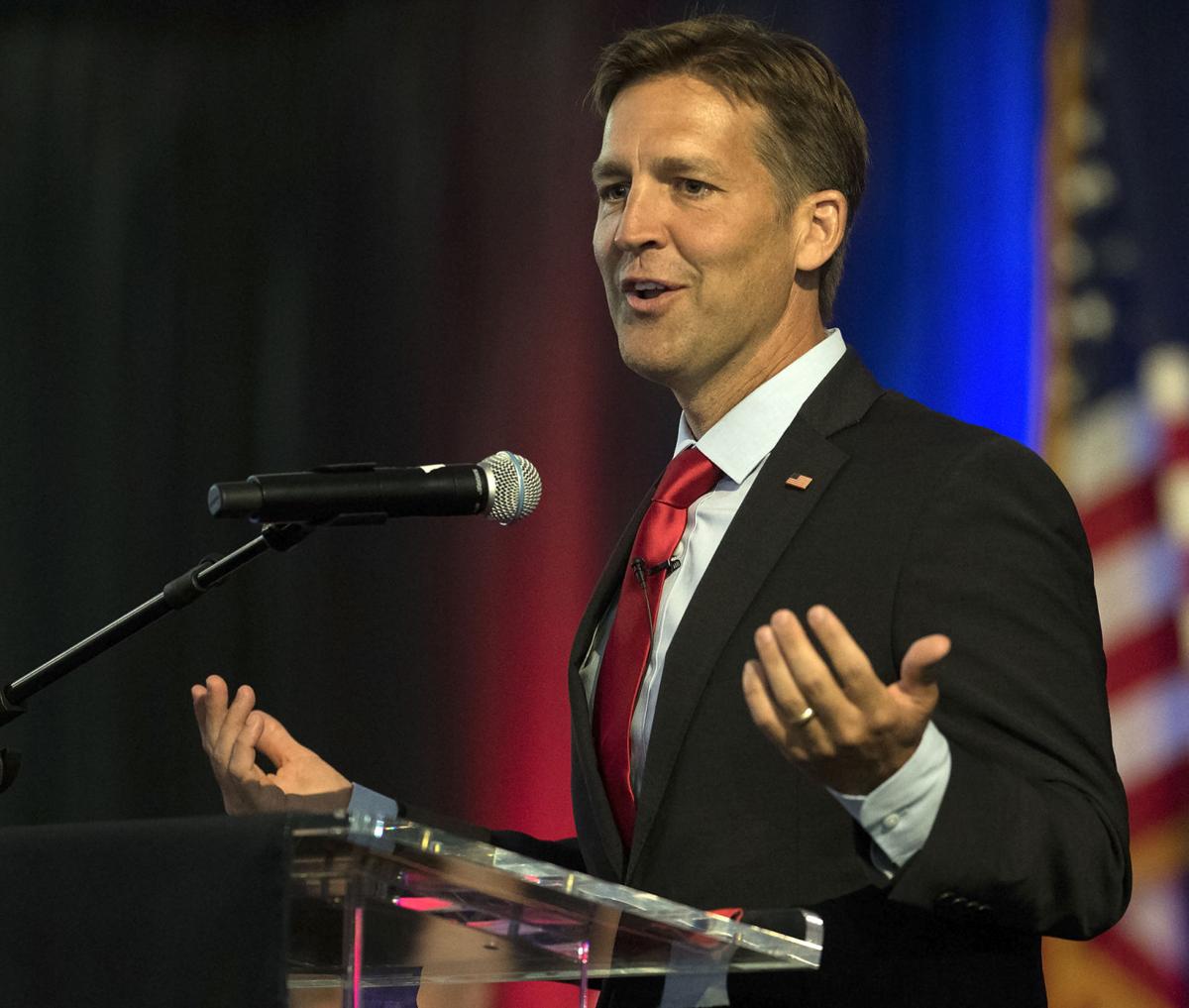 Fealty to President Donald Trump emerged Tuesday as an issue in Nebraska's 2020 Republican Senate primary race.
In the wake of Sen. Ben Sasse's decision not to sign on to a formal endorsement of Trump's reelection by leading Nebraska Republicans, GOP primary challenger Matt Innis of Lincoln said he "will gladly support President Trump" and suggested that Nebraska Republicans should consider that difference when they vote next May.
Sasse did not sign the endorsement because "we were told that being on the list would amount to a pledge to never disagree," said James Wegmann, the senator's spokesman.
"That explanation is false," Innis said. 
"I've talked to other members of our federal delegation who are gladly endorsing President Trump and they said there was no pledge to never disagree with the president."
Most of the leading Republicans who signed the Trump endorsement have also endorsed Sasse for reelection.
"Like he said from day one of this campaign, Sasse is committed to supporting the Republican ticket and fighting the Democrats' insane switch to socialism," Wegmann said.
Sasse is voting with Trump 96% of the time, Wegmann said, including the confirmation of federal judges nominated by the president.
"But when it comes to significant areas where they disagree (such as on trade and on budget-busting spending bills), he still has to speak up," Wegmann said. "That's how Ben's done his job in the Senate and that's how he's running his race."
Innis responded: "A clear difference between my opponent and me is that he won't support our Republican candidate for president and I will. Nebraskans should consider that when they go to the polls."
Sen. Deb Fischer, Reps. Jeff Fortenberry, Don Bacon and Adrian Smith, Gov. Pete Ricketts and former Govs. Dave Heineman and Kay Orr all signed the Trump endorsement.
Innis is former chairman of the Lancaster County Republican Party. 
Be the first to know
Get local news delivered to your inbox!