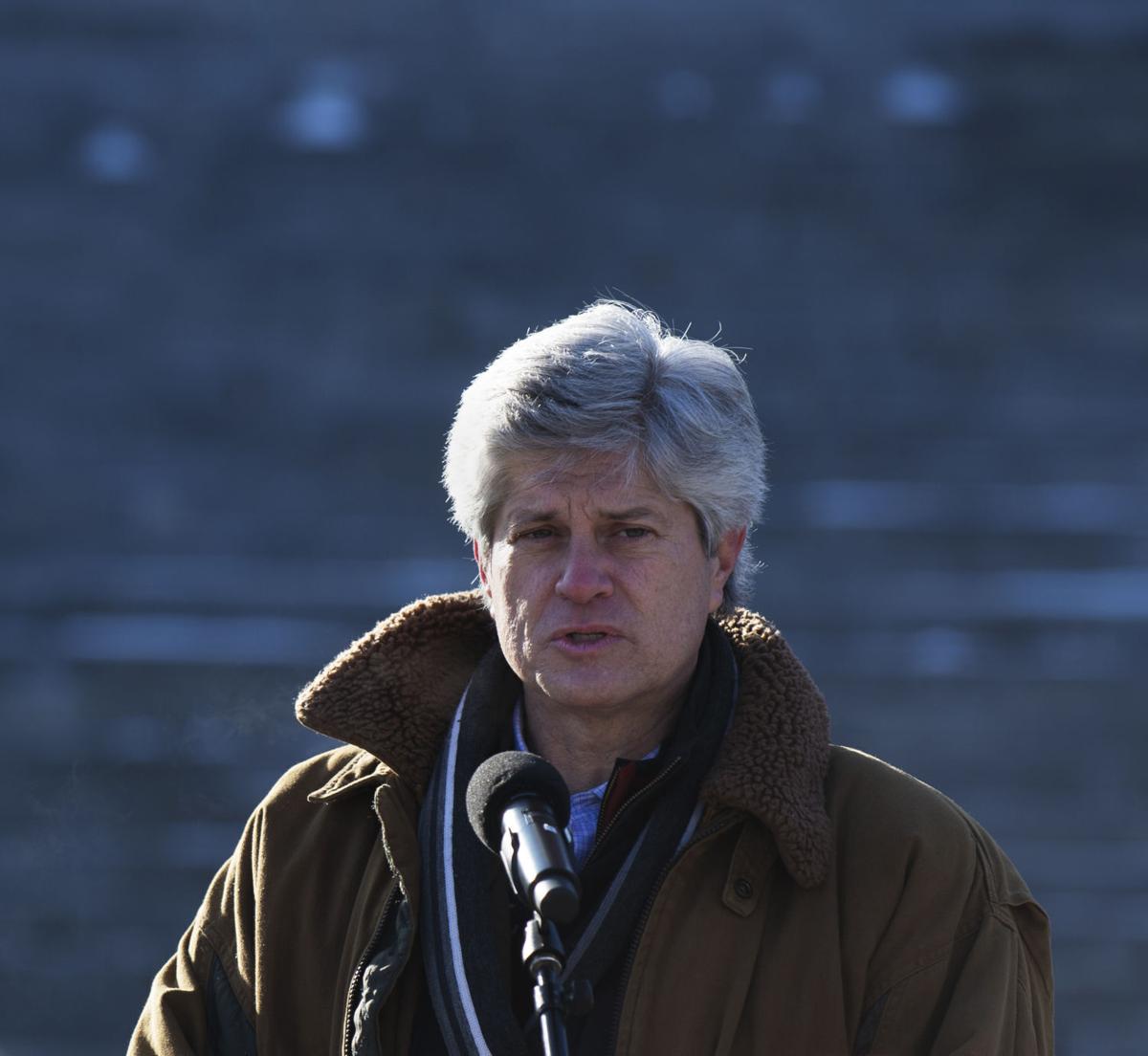 Rep. Jeff Fortenberry made two calls to Capitol Police in Washington with his emergency office button last week to see how long it would take officers to arrive at his office after informing them in advance that he wanted to test his duress button.
But a couple of Capitol Police officers expressed annoyance with the interruption from their regular duties, according to a story in the Huffington Post on Tuesday.
Part of the problem apparently was a fundamental misunderstanding related to the calls.
Police said they thought the Lincoln congressman just wanted to test whether the button worked; when they didn't respond by going to Fortenberry's office as he had expected, he pushed the emergency button a second time.
"Officers were almost to his office when they got word it was a test so they turned back," the Huffington Post reported. "This apparently upset Fortenberry, who concluded the officers were slow to respond."
The Huffington Post said "Fortenberry's actions infuriated at least some Capitol Police officers who have been on edge amid the Capitol violence for the past few months."
The department already is "overworked and hypervigilant for actual threats," an officer told the Huffington Post.
In a statement to the Huffington Post following publication of the report, Fortenberry's chief of staff, Andrew Braner, said: "The congressman strongly supports the Capitol Police, which is why we constructively worked through an unfortunate delay during a test of the duress alarm system with the police on the phone."
Later, Braner told the Journal Star that "we are strong supporters of the Capitol Police and were happy to work through this security issue with them.
"The congressman repeatedly said to the police: 'I know you have better things to do than this.' But, given the violent mob insurrection at the Capitol, we thought it wise to test our systems.
"After the resulting 14-minute and 4-minute response times to two planned tests with the Capitol Police on the phone, they seemed grateful to know there were delays in the communication system."
Watch Now: See the chaos as pro-Trump rioters storm U.S. Capitol, now secured
See a recap of key moments as violent protesters loyal to President Donald Trump stormed the U.S. Capitol on Wednesday in a chaotic riot aimed at thwarting a vote to certify Joe Biden's presidential election victory.