Cozad businessman Rex German was a man on a mission, intent on establishing a meaningful, lasting memorial for a hometown war hero and boyhood idol.
Capt. Robert Laier was a "fine fella and good student" who yearned to fly. His dream came true in 1945, only to be cut short in a dog fight somewhere over North Korea.
Cozad's native son was a fighter pilot in the Korean War. He was flying as wingman on June 19, 1951, when his F-86A Sabre engaged two Soviet MiG-15s. Laier's jet was hit and went down.
Laier initially was listed as missing in action, then declared dead in February 1954.
His grieving parents, Bernice and Paul, would eventually donate a lot they owned in town to the Robert Henri Museum with one request: They wanted to place a memorial stone there for their son.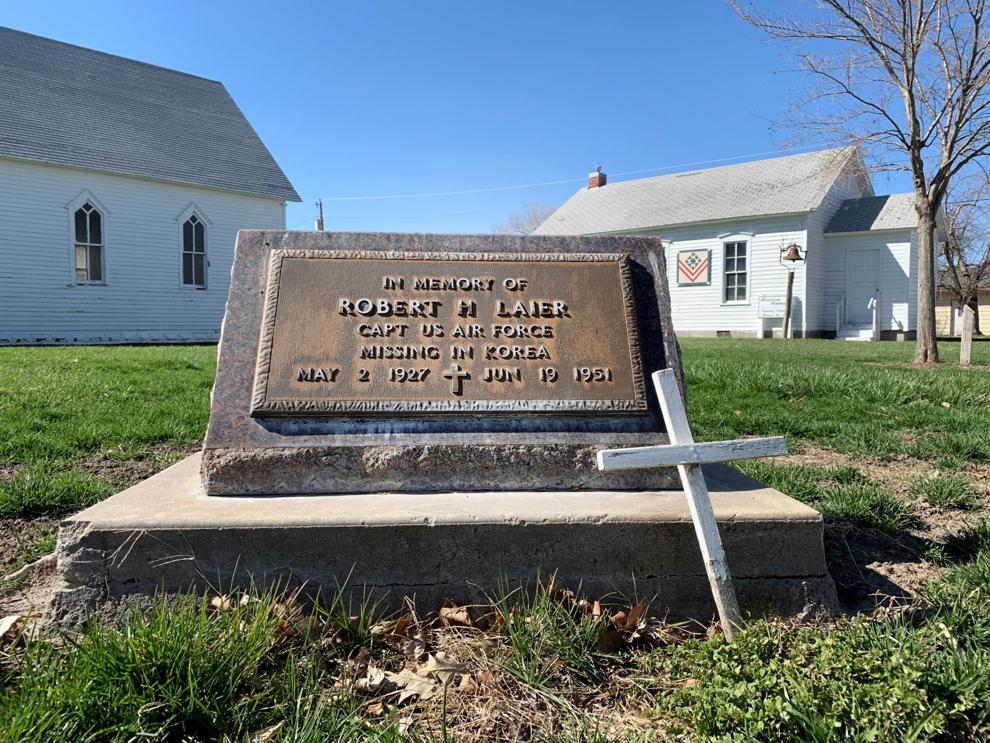 Steve Wolff with the Dawson County Historical Society and Museum in nearby Lexington brought attention to Laier's story and the marker in an article in the society's March 2020 newsletter.
German was inspired to honor Laier's memory by beautifying the lot and erecting a "more fitting" marker for the corner on the 200 block of East 10th Street.
"It's pathetic," German said in April of the unremarkable spot across the street from Cozad Veterans Memorial Park. "It's going to look alive. We're going to add to it so that people understand who he was and why we should commemorate him."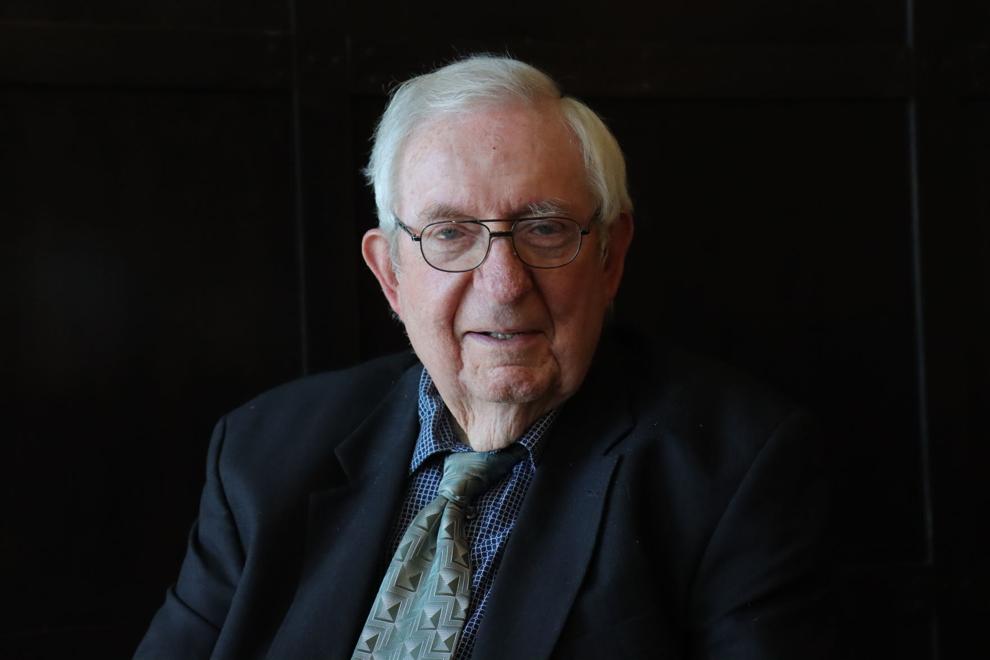 His first step was to recruit fellow Cozad resident Marilyn Whitney Peterson, a retired professor of journalism, to help organize and promote a special program for the marker's unveiling.
After two years of planning, a public dedication is set for Tuesday — two days after the fallen pilot's May 2 birthday.
The 10 a.m. program will feature the presenting of the colors by the Cozad Honor Guard, patriotic music by the local high school band and a 20-by-30-foot American flag on loan from Perkins Restaurant, suspended between two boom trucks.
The keynote address will be from retired Army Lt. Col. Scott Schmidt of Cozad, who served in Afghanistan. The title of his talk is "Korea: The Forgotten War."
"The Korean War was very unpopular," German said. "There was a lot of ugliness written about it. But that war put the first crack in the Berlin Wall because it stopped the advance of communism in Korea.'"
German has a personal tie to the monument and the dedication. He and Robert — Bob to his family and friends — grew up about half a mile from each other and went to the same country school. They were also related — Bob's mom and German's mom were cousins.
"Robert was seven years older than me and five years older than my brother, Roger. We interacted a great deal," German said. "I always admired him. He never picked on us as tag-alongs."
Robert studied agriculture in high school as most farm boys did but also joined the U.S. Air Corps Reserves because he wanted to learn to fly.
He attended the University of Nebraska and South Dakota State University at Brookings, and later joined the U.S. Navy Reserve before transferring to the Air Force. He served in Korea with the 336th Fighter Squadron, 4th Fighter Interceptor Group.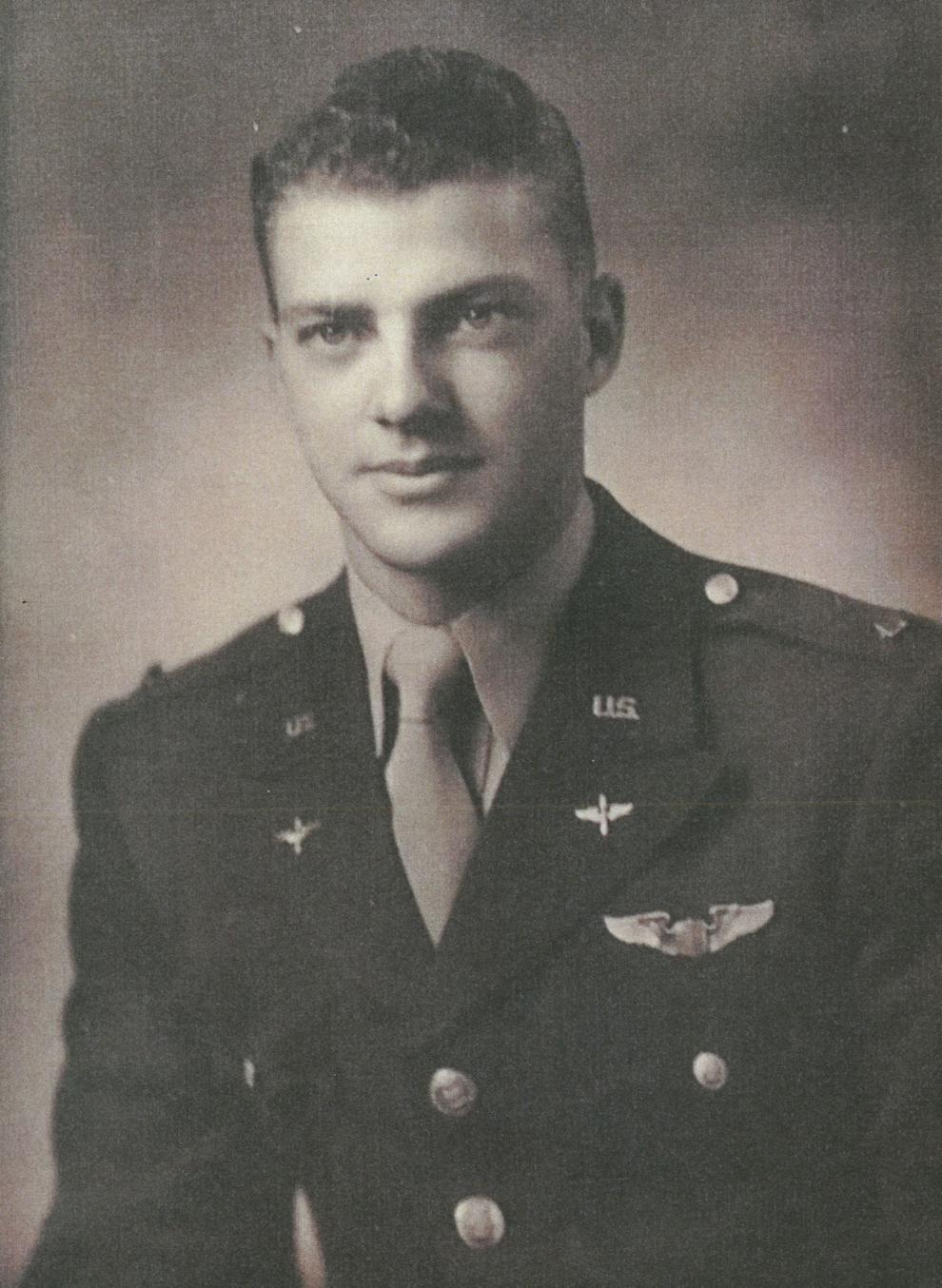 He and his cousin Roger German served in Korea at the same time.
"Roger was a Marine in the foxholes and Robert was in the airplanes flying overhead," German said. "At one time they actually met up at a base camp. That would have been the last time a blood relative would have seen Bob."
Robert married in 1949. His wife, Nancy, was due with their first child as the aviator's tour of duty was winding down in 1951.
"They told him he either could go home for the birth and come back for one or two flights, or he could fly one or two more missions in Korea and not have to come back," German said. "He chose to stay and was shot down on one of those missions."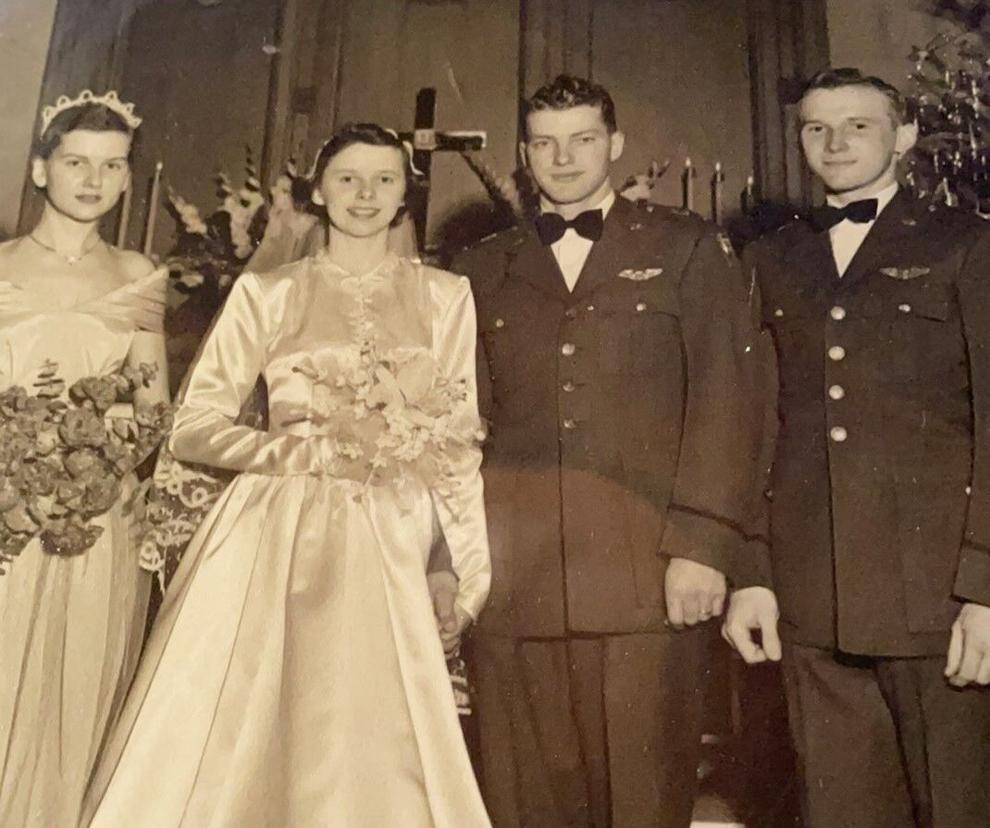 A son, Richard, was born three days later.
Nancy Laier would remarry in 1954.
"All I know about my father is what people in Nebraska have told me through the years," Richard Laier said by phone from his home in Miami, Florida.
He'll be in Cozad for Tuesday's festivities.
"This is going to be quite a family reunion for us," he said.
"One thing is clear to me about Bob. He always wanted to fly," Richard said.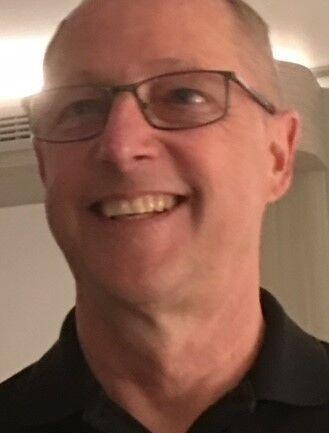 Research into U.S., Korean and Russian military records and accounts of the dog fight have brought closure for the son who would grow up to call another man "dad."
"His plane was strafed by a Russian MiG and sent into a steep dive at 10,000 feet," Richard said. "It had long been my contention that he was dead before the plane hit the ground or killed upon impact."
Tuesday, Richard Laier will be wearing his father's military-issue neck scarf when he unveils the monument.
Designed by Steve Wolff of the historical society, the monument features a 15-by-15-inch image of Laier in a flight jacket by his F-86.
"I'm quite excited about this," German said of Tuesday's dedication. "This is for Robert and all those who gave the ultimate sacrifice in America's wars."