This place in the Sandhills comes with an 8,300-square-foot lodge, 9,500 acres of range and woods, 3 miles of the North Loup River and a price tag that is likely a record for Blaine County — nearly $12 million.
"As far as quality, this one is probably without a doubt the best one on the market," said Mark Johnson of Valentine, the Hall and Hall real estate agent trying to sell the ranch. "It checks all the boxes."
And it adds boxes. The North Loup River Ranch near Brewster has a second, 2,000-square-foot home, a pair of center pivots and a 2,500-foot paved runway.
There are other Sandhills ranches for sale, he said, maybe even some bigger.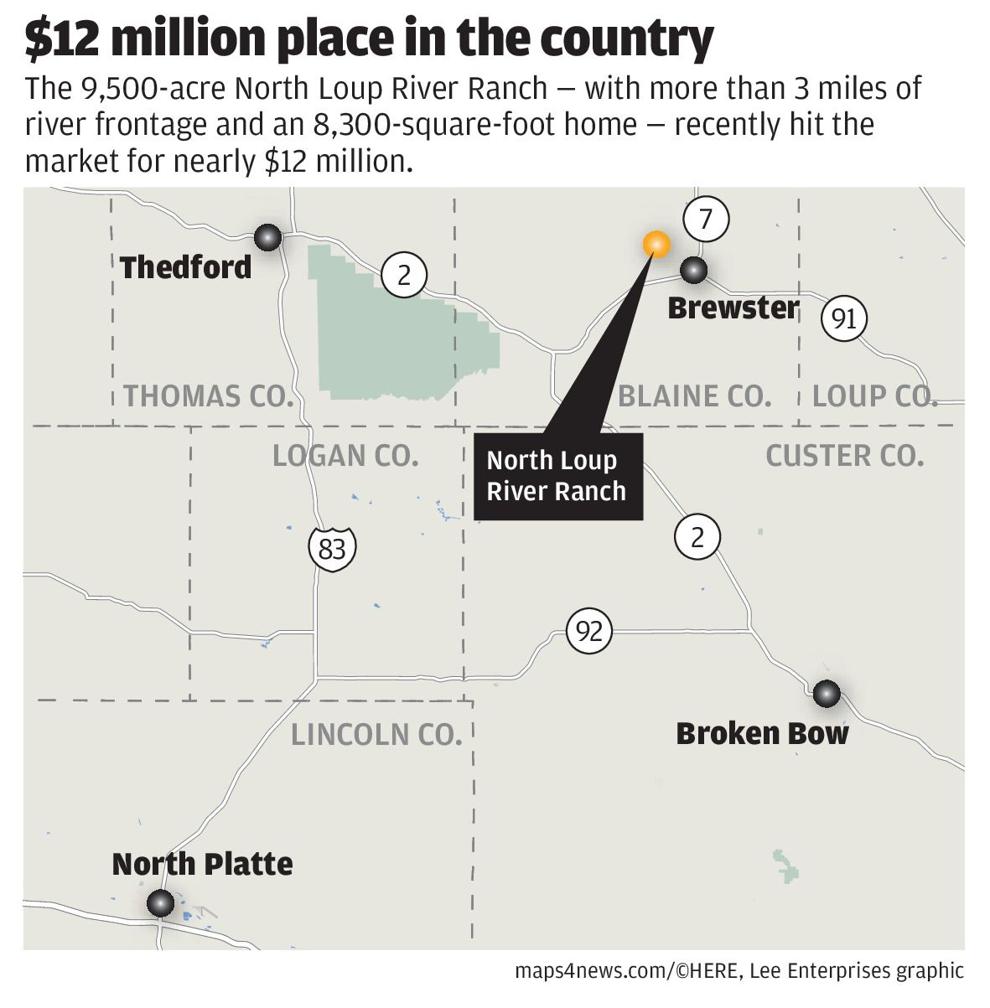 "But it seems like every other ranch on the market has something going on with it." Like poor location, not enough winter feed, a lack of improvements. "This one has it all. It's one of the better ranches that I've set foot on."
Bev and Lee DeGroff liked it, too. They moved onto it in 1962, trading 200 cows and their ranch in Holt County for their new place. The couple made headlines before they were even settled, driving their remaining 250 head across country.
"Friends found out we were driving them across, everyone found out," Lee DeGroff said. "They all wanted to help us."
In the end, about a half-dozen cowboys spent a week cutting through ranch after ranch, more than 50 miles. They slept under the stars and ate from the back of a neighbor's pickup. They made it to Blaine County without losing any animals.

They learned the history of their new ranch — that it was started by Peder Erickson, a Brewster banker who was said to own half of main street. They heard an earlier owner who built the seven-bedroom home in the '50s hadn't been paying taxes, and had to sell the place to stay out of jail.
They built a second house close to the barn because the big house was a half-mile away. And in the mid-1970s, they built the runway and hangar. Lee DeGroff took flying lessons in Thedford and bought a Piper J3 Cub, later upgrading to a Super Cub.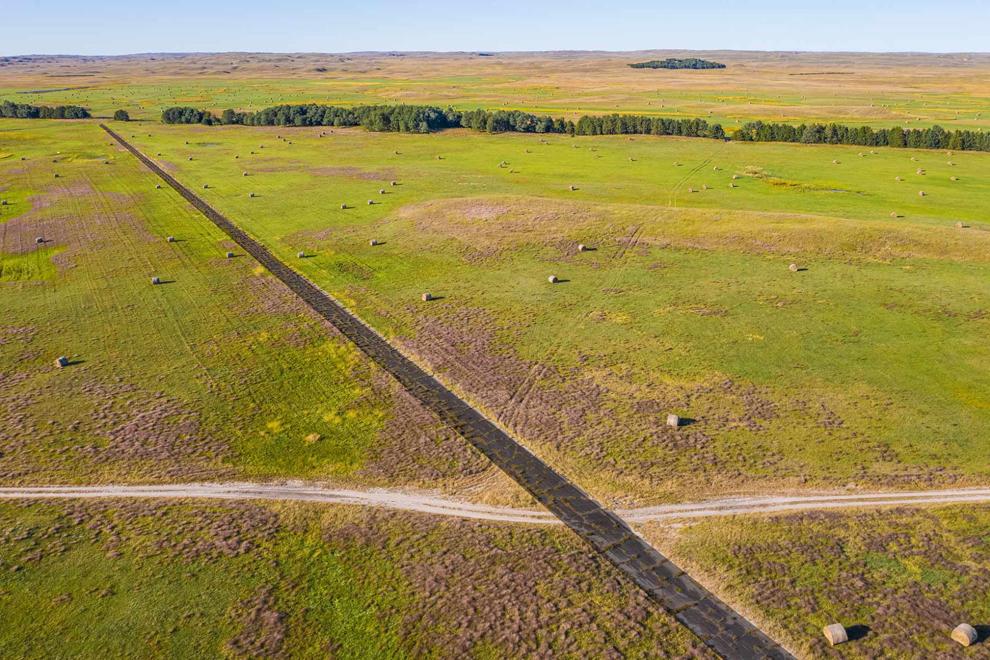 He flew for pleasure, and for work. "We'd check cattle and hunt strays. We could find them so quick with that."
They liked all the deer and the badgers and birds drawn to the river and woods, and that the ranch was all in one piece, and that the land was productive.
"It was a good ranch," Bev DeGroff said. "It was wonderful. We loved it."
It was hard to leave it in the 1980s, when interest rates climbed and values fell, and they had just a few payments left but the bank took it anyway.
They started over on the other side of Brewster, renting someone else's land and later opening a bed and breakfast.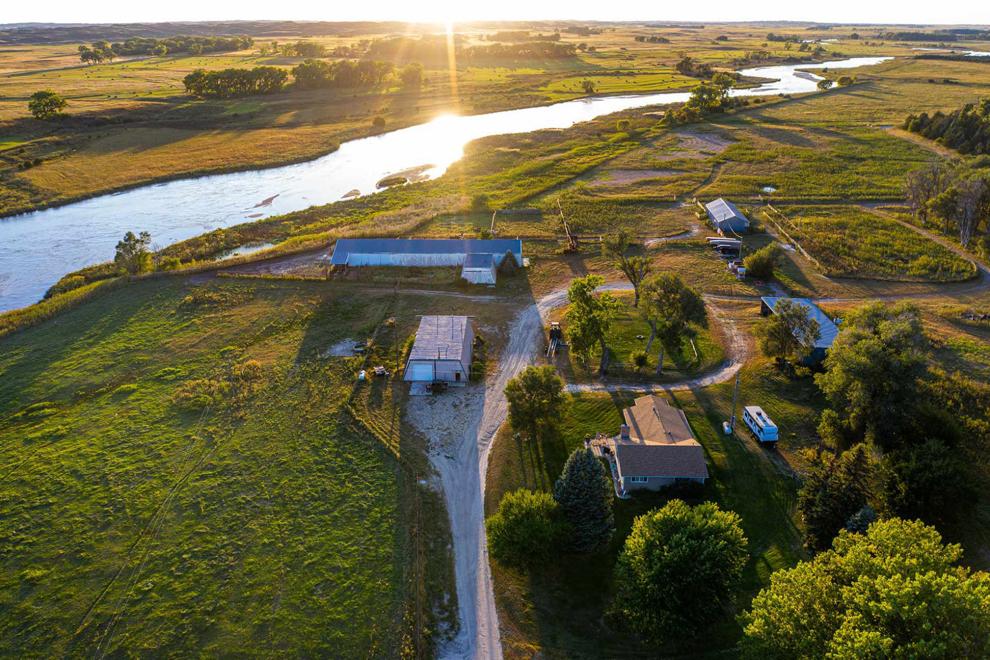 If the couple had paid cash in 1962, Lee DeGroff estimated they would have had to come up with a little more than $500,000. He doesn't follow land values like he used to, but the nearly $12 million price tag on his old ranch surprised him.
"It's a nice place," he said. "But that's plum crazy."
It's also higher than any sale price April Wescott, Blaine County's assessor (and clerk, register of deeds, election commissioner and district court clerk) can remember.
The owner, a Texan who relies on his longtime local manager to keep the ranch running, is 86 and ready to retire, said Johnson, the real estate agent.
He doesn't expect to find a local buyer. More than likely, the ranch's next owner will be a producer from another state squeezed out by suburban sprawl, conducting a tax-deferred exchange to sell their ranch and buy another without paying capital gains.
"And the majority of them are good, grassroots ranchers and they hear about the Sandhills and the water quality, and that's where they want to go."
The only hiccup to that plan? Nebraska's property taxes, he said.
Which, in the case of the North Loup River Ranch, last year totaled nearly $50,000.
Most expensive homes for sale in the Lincoln area