Jim Pillen, a Columbus pork producer and University of Nebraska regent armed with strong support from Gov. Pete Ricketts and most of the state's Republican establishment, rode within grasp of the GOP gubernatorial nomination Tuesday night. 
With a steadily growing margin as the vote count moved westward, Pillen appeared to be developing an insurmountable lead.
The Associated Press called the race at about 10:30 p.m., and Pillen spoke to supporters gathered at the Embassy Suites in downtown Lincoln at about 11 p.m.
"Nebraska voters made it clear tonight that they value conservative leadership that represents their Christian, conservative values," Pillen said. "I want to thank all those across our great state who helped put our campaign over the top tonight. Tonight, we will celebrate a great victory. Tomorrow, it's back to work in the fight to keep Nebraska great."
Pillen outlasted state Sen. Brett Lindstrom of Omaha and Charles Herbster of Falls City, who had the endorsement of former President Donald Trump.
Trump came to Nebraska nine days before the election to urge Republican voters to support the cattle producer and businessman.
Herbster had served as Trump's chief agricultural policy adviser and became a familiar figure at White House events. 
Lindstrom, who is completing his second term in the Legislature, led in the early counting, but Pillen steadily gained ground as the vote count mounted.
Pillen waged a determined ground game, skipping candidate debates halfway through the campaign to concentrate on appearances in towns and villages throughout the state.  
Lindstrom, 41, offered "a new generation of leadership" that he argued would help Nebraska address its workforce development needs and become more attractive to younger generations. 
Herbster came under intense attack in the final weeks of the campaign with the surfacing of allegations that he improperly touched or groped a number of women, including Sen. Julie Slama of Sterling, at public events. 
Herbster, who poured more than $11 million of his own resources into his campaign, denied the allegations and has gone to court to dispute them. 
Ricketts, who became deeply engaged in the battle to succeed him, said Herbster would be "a terrible governor" and later called upon him to withdraw from the race in the wake of the allegations of sexual behavior.
Former Sen. Theresa Thibodeau of Omaha was running fourth behind the leaders in the nine-candidate Republican field.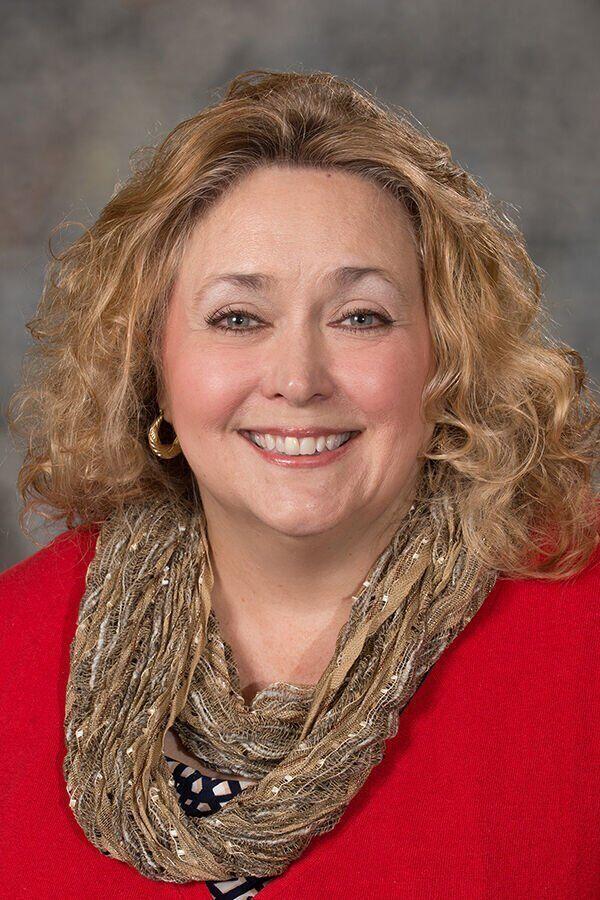 Sen. Carol Blood of Bellevue won the Democratic nomination and an opportunity to attempt to end a Republican winning streak that has stretched over nearly three decades.
Blood is serving her second term in the Legislature. 
Ben Nelson was the last Democrat to be elected governor when he won a second term in 1994. Since then, Republicans have built a commanding voter registration advantage statewide.
Pillen maintained a conservative focus on tax relief coupled with personal devotion to "faith, family and pro-life principles" during his campaign, which ventured into all 93 counties. 
Herbster had been viewed as the early front-runner in the crowded Republican primary race, and early polling confirmed that assessment. But both Pillen and Lindstrom made considerable gains in the closing weeks of the campaign.
Pillen operates Pillen Family Farms, a large pork production enterprise headquartered in Columbus.  
Workforce development, housing, taxes, agriculture and expansion of broadband service in Nebraska have headed his list of priorities.
Nebraska Republicans will celebrate with their nominees Wednesday morning with a general election kickoff event at GOP state headquarters in Lincoln. 
Nebraska results for the 2022 primary election
Statewide races
| Race | Candidate | Vote total |
| --- | --- | --- |
| Governor, R | Donna Carpenter | 1,024 |
| | Michael Connely | 1,645 |
| | Charles Herbster | 44,621 |
| | Brett Lindstrom | 44,483 |
| | Lela McNinch | 762 |
| | Jim Pillen | 51,960 |
| | Breland Ridenour | 2,517 |
| | Theresa Thibodeau | 9,577 |
| | Troy Wentz | 65 |
| Governor, D | Carol Blood | 57,910 |
| | Roy Harris | 6,635 |
| Governor, Lib. | Scott Zimmerman | 823 |
| Attorney general, R | Jennifer Hicks | 35,991 |
| | Mike Hilgers | 76,115 |
| Attorney general, | Larry Bolinger | 568 |
| Legal Marijuana Now | | |
| State treasurer, R | Paul Anderson | 43,735 |
| | John Murante | 63,070 |
| Treasurer, Libertarian | Katrina Tomsen | 970 |
| State auditor, R | Larry Anderson | 31,946 |
| | Mike Foley | 81,176 |
| Auditor, Lib. | Gene Siadek | 946 |
| Auditor, | L. Leroy Lopez | 556 |
| Legal Marijuana Now | | |
| Secretary of state, R | Robert Borer | 33,244 |
| | Bob Evnen | 52,301 |
| | Rex Schroder | 25,347 |
U.S. House of Representatives
| Race | Candidate | Votes |
| --- | --- | --- |
| District 1, D | Patty Pansing Brooks | 23,750 |
| | Jazari Zakaria | 3,220 |
| District 1, R | Thireena Connely | 2,107 |
| | Mike Flood | 36,758 |
| | Jeff Fortenberry | 5,296 |
| | Curtis Huffman | 1,872 |
| | John Weaver | 3,264 |
| District 2, D | Alisha Shelton | 9,949 |
| | Tony Vargas | 24,212 |
| District 2, R | Don Bacon | 36,992 |
| | Steve Kuehl | 10,179 |
| District 3, D | David Else | 5,362 |
| | Daniel Wik | 5,047 |
| District 3, R | Mike Calhoun | 16,003 |
| | Adrian Smith | 54,245 |
| District 3 | | |
| Legal Marijuana NOW | Mark Elworth Jr. | 61 |
Legislature
| District | Candidate | Vote total |
| --- | --- | --- |
| 2 | Janet Chung | 854 |
| | Robert Clements | 1,328 |
| | Sarah Slattery | 494 |
| | Schuyler Windham | 234 |
| 4 | Cindy Maxwell-Ostdiek | 3,598 |
| | R. Brad von Gillern | 3,927 |
| 6 | Machaela Cavanaugh | 3,498 |
| | Elizabeth Hallgren | 1,044 |
| | Christian Mirch | 2,727 |
| 8 | Marilyn Arant Asher | 1,225 |
| | Megan Hunt | 3,589 |
| | Katie Opitz | 512 |
| 10 | Wendy DeBoer | 2,897 |
| | Lou Ann Goding | 2,401 |
| 12 | Bob Borgeson | 939 |
| | Haile Kucera | 964 |
| | Robin Richards | 1,098 |
| | Merv Riepe | 2,509 |
| 14 | John Arch | 1,967 |
| | Rob Plugge | 574 |
| | Cori Villegas | 762 |
| 16 | Ben Hansen | 1,823 |
| | Connie Petersen | 649 |
| 18 | Christy Armendariz | 1,705 |
| | Clarice Jackson | 1,617 |
| | Michael Young | 1,801 |
| 20 | Stu Dornan | 3,597 |
| | Julie Fredrickson | 1,791 |
| | John Fredrickson | 2,867 |
| 22 | Mike Goos | 71 |
| | Mike Moser | 685 |
| | Roy Zach | 163 |
| 24 | Patrick Hotovy | 1,856 |
| | Jana Hughes | 2,439 |
| 26 | Russ Barger | 2,229 |
| | George Dungan | 2,179 |
| | Bob Van Valkenburg | 602 |
| | Larry Weixelman | 681 |
| 28 | Roy Christensen | 2,222 |
| | Jane Raybould | 4,309 |
| | Myron Dorn | 7.966 |
| 32 | Tom Brandt | 3,466 |
| 34 | Loren Lippincott | 3,842 |
| | Michael Reimers | 1,202 |
| 36 | Rick Holdcroft | 2,045 |
| | Angie Lauritsen | 1,771 |
| 38 | Tyler Cappel | 1,363 |
| | Dave Murman | 4,447 |
| 40 | Barry DeKay | 2,940 |
| | Robert Johnston | 1,111 |
| | Keith Kube | 2,560 |
| | Mark Patefield | 2,749 |
| 42 | Chris Bruns | 1,730 |
| | Brenda Fourtner | 453 |
| | Mike Jacobson | 1,903 |
| 44 | Edward Dunn | 1,839 |
| | Teresa Ibach | 6,075 |
| 46 | James Bowers | 959 |
| | Danielle Conrad | 1,100 |
| | James Herrold | 420 |
| 48 | Talon Cordle | 2 |
| | Brian Hardin | 74 |
| | Don Lease | 112 |
| | Scott Shaver | 27 |
| | Jeremiah Teeple | 19 |
Public Service Commission
| Race | Candidate | Vote total |
| --- | --- | --- |
| District 4, R | Rod Johnson | 12,069 |
| | Eric Kamler | 16,613 |
| District 5, R | Dakota Delka | 5,117 |
| | Mary Ridder | 14,002 |
| | Kevin Stocker | 12,929 |
Lancaster County races
| Race | Candidate | Vote total |
| --- | --- | --- |
| County Board District 3, R | Matt Schulte | XX |
| | Travis Filing | XX |
| | Deb Schorr | XX |
| County treasurer, R | Tracy L. Refior | XX |
| | Jasmine Gibson | XX |
| Public defender, D | Kristi Egger | XX |
| | Joe Nigro | XX |
Other Southeast Nebraska contests
| Race | Candidate | Vote total |
| --- | --- | --- |
| SCC board, District 5 | Josie Rodriguez | 2,945 |
| | Megan Neiles-Brasch | 3,358 |
| | JoAnn M. Herrington | 3,715 |
| Lower Platte South NRD, | David A. Kendle | 312 |
| Subdistrict 1 | Jim Schultz | 698 |
| | Gary Hellerich | 1,181 |
| Eagle-recognize as city | For | |
| | Against | |
Photos and Videos: Nebraska's 2022 primary election
Election Day Voting 5.10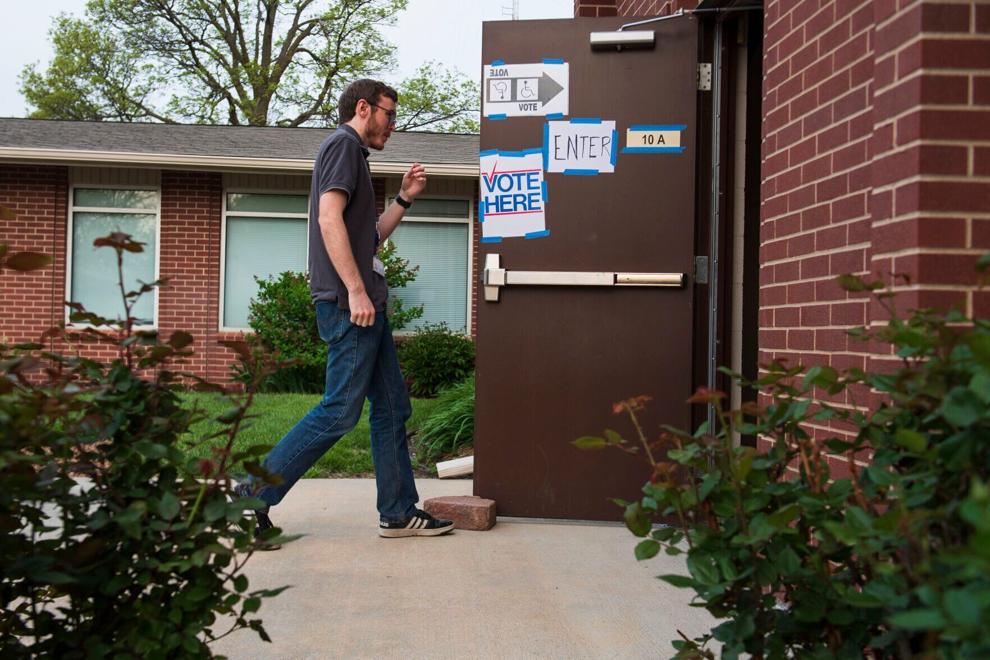 Election Day Voting 5.10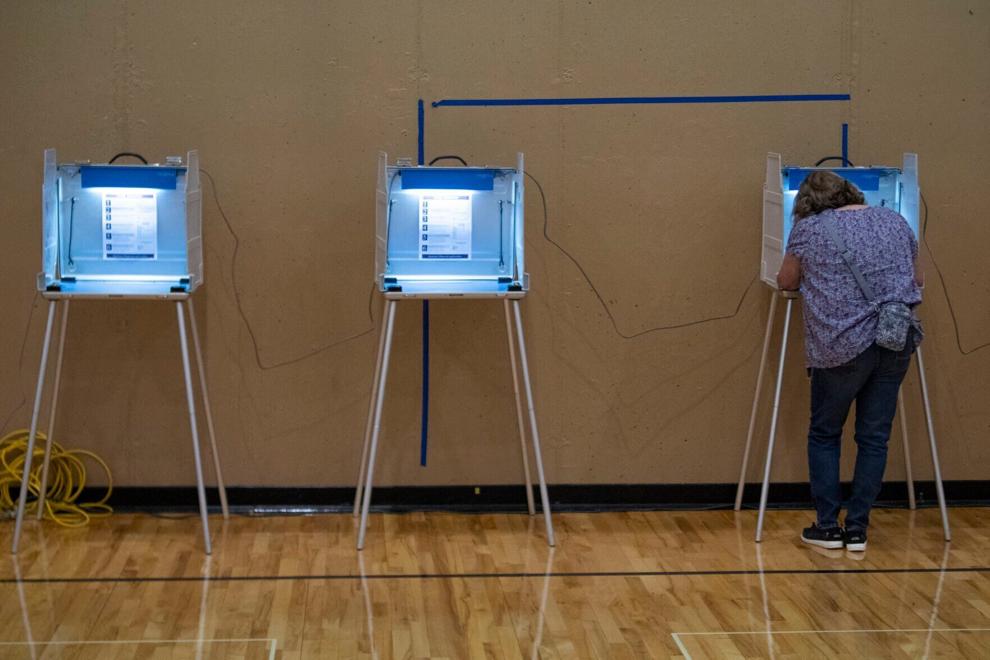 Election Day Voting 5.10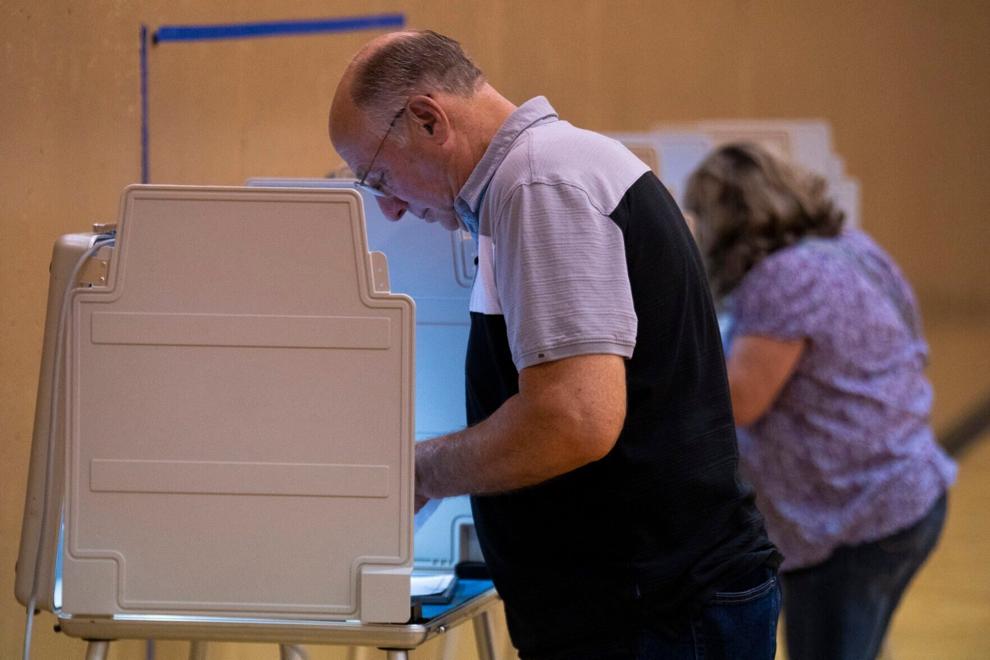 Election Day Voting 5.10
Election Day Voting 5.10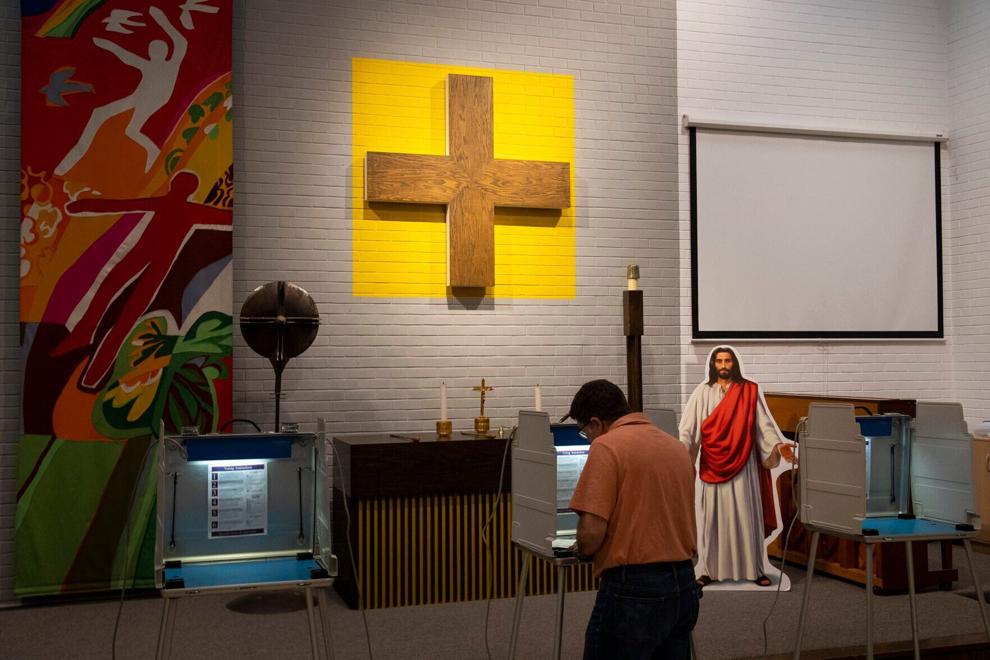 Election Day Voting 5.10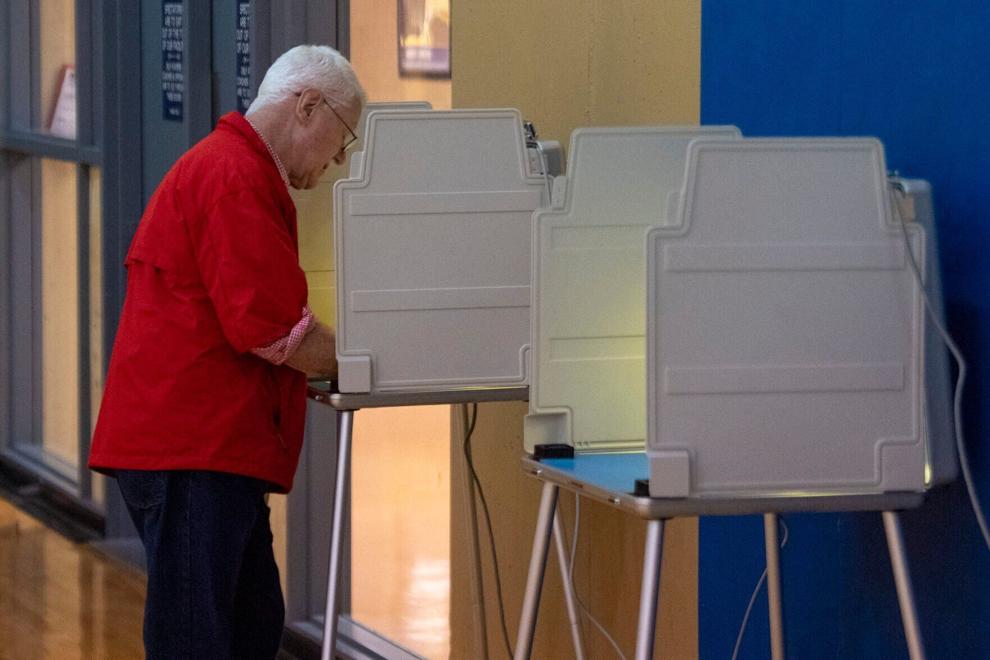 ELN Mike Flood 5.10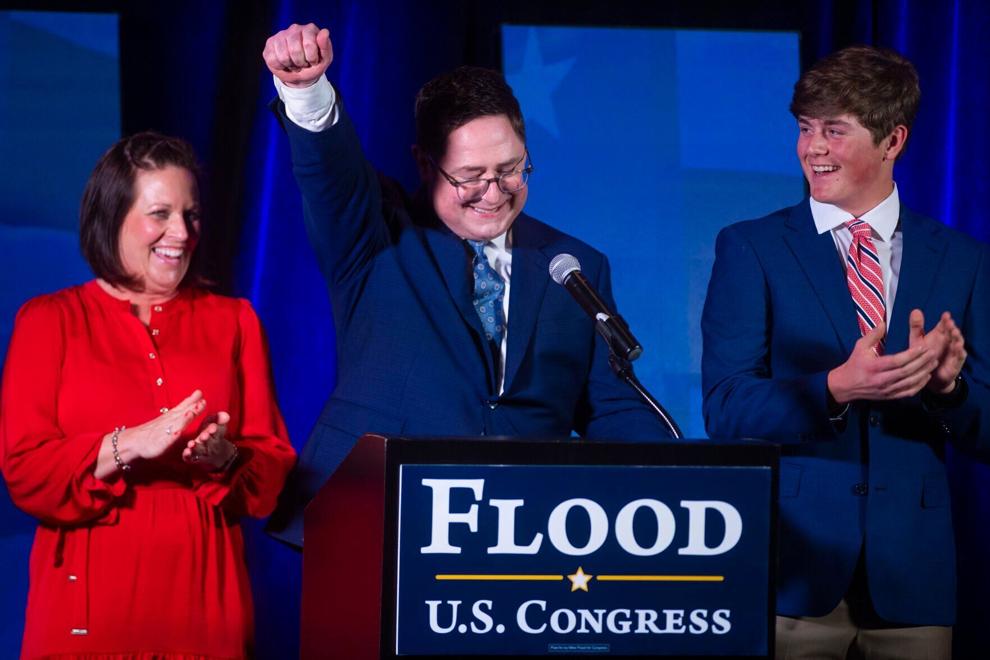 ELN Mike Flood 5.10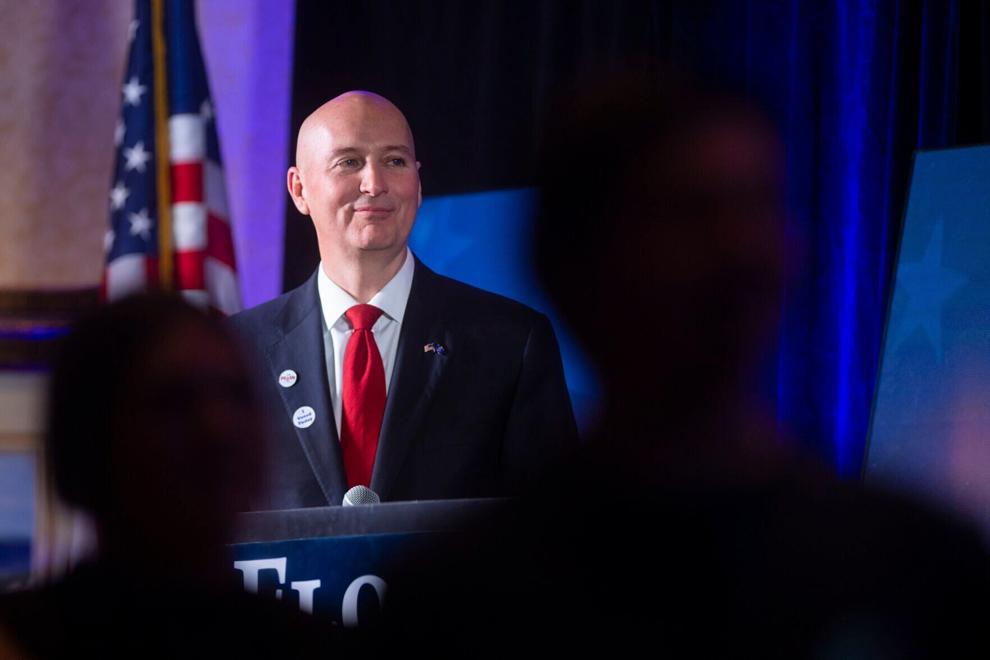 ELN Mike Flood 5.10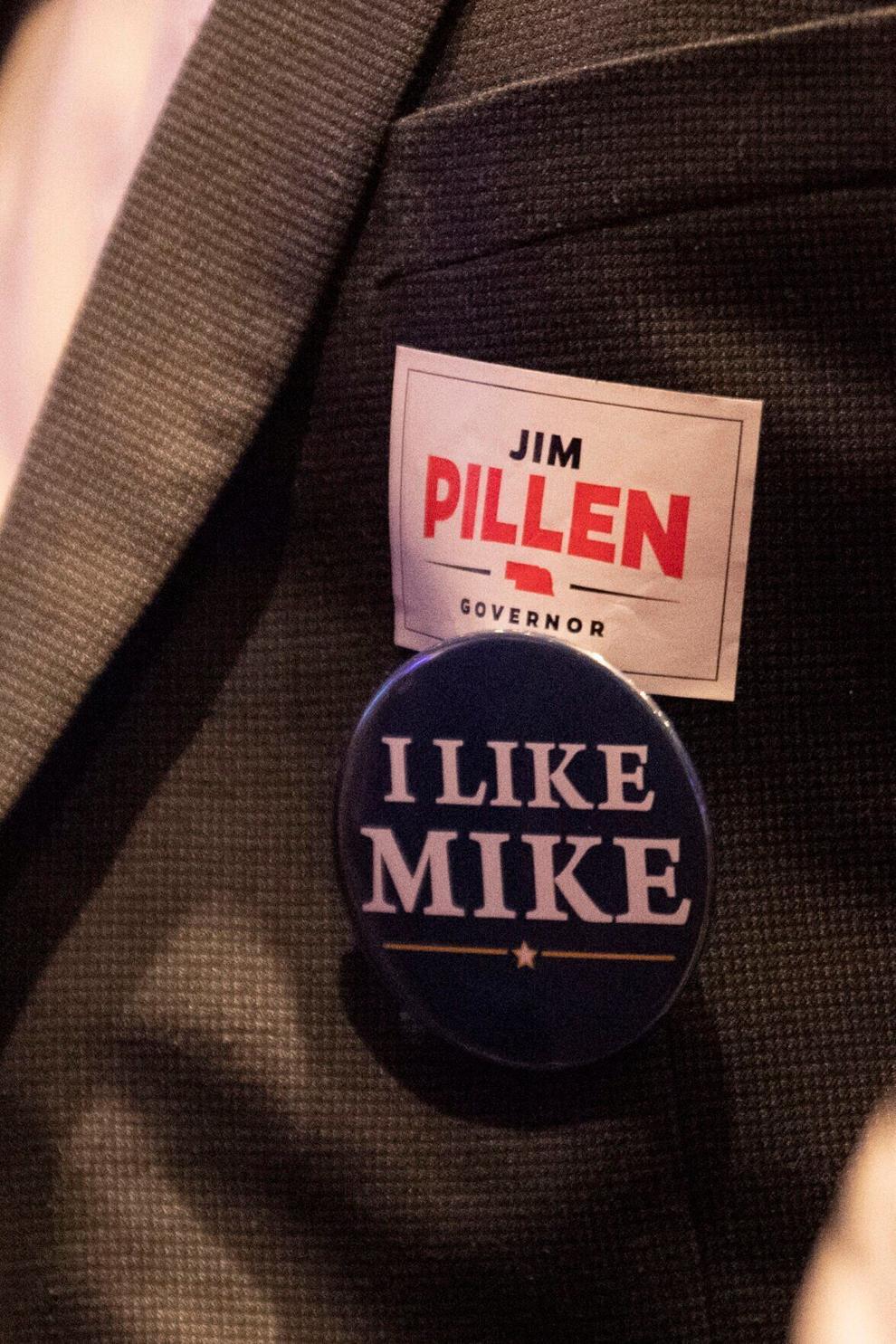 ELN Mike Flood 5.10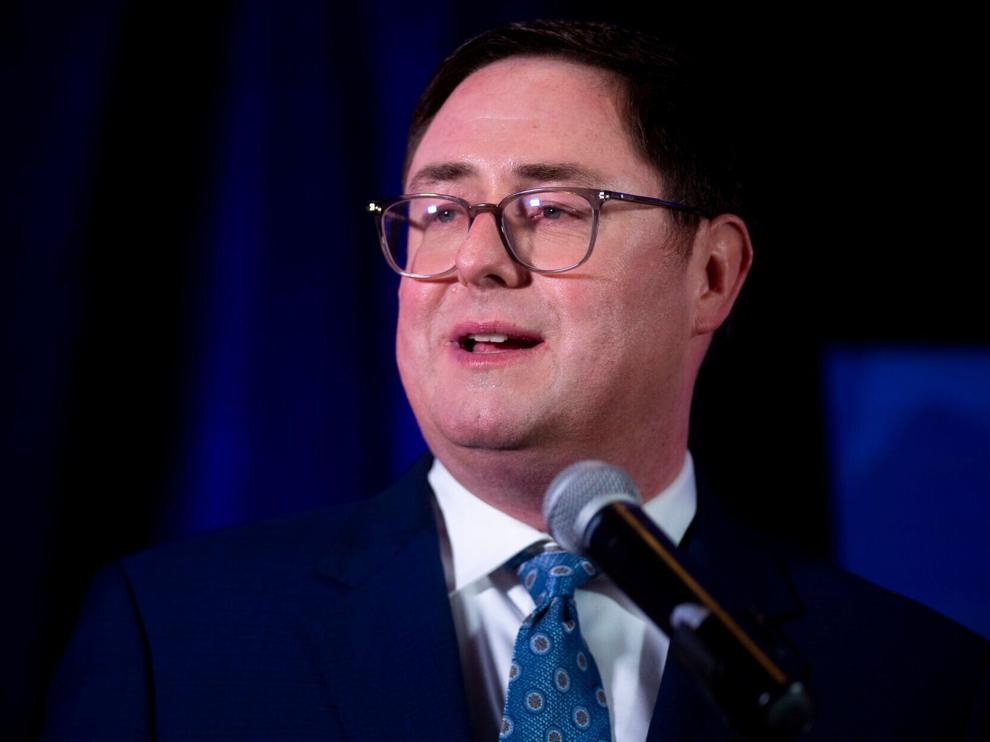 ELN Mike Flood 5.10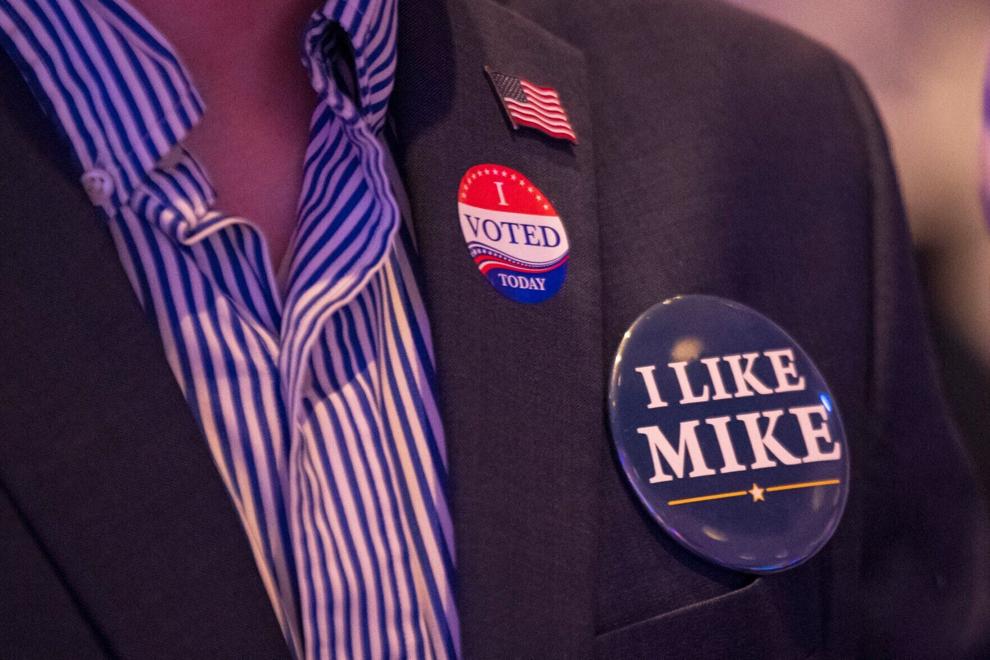 ELN Mike Flood 5.10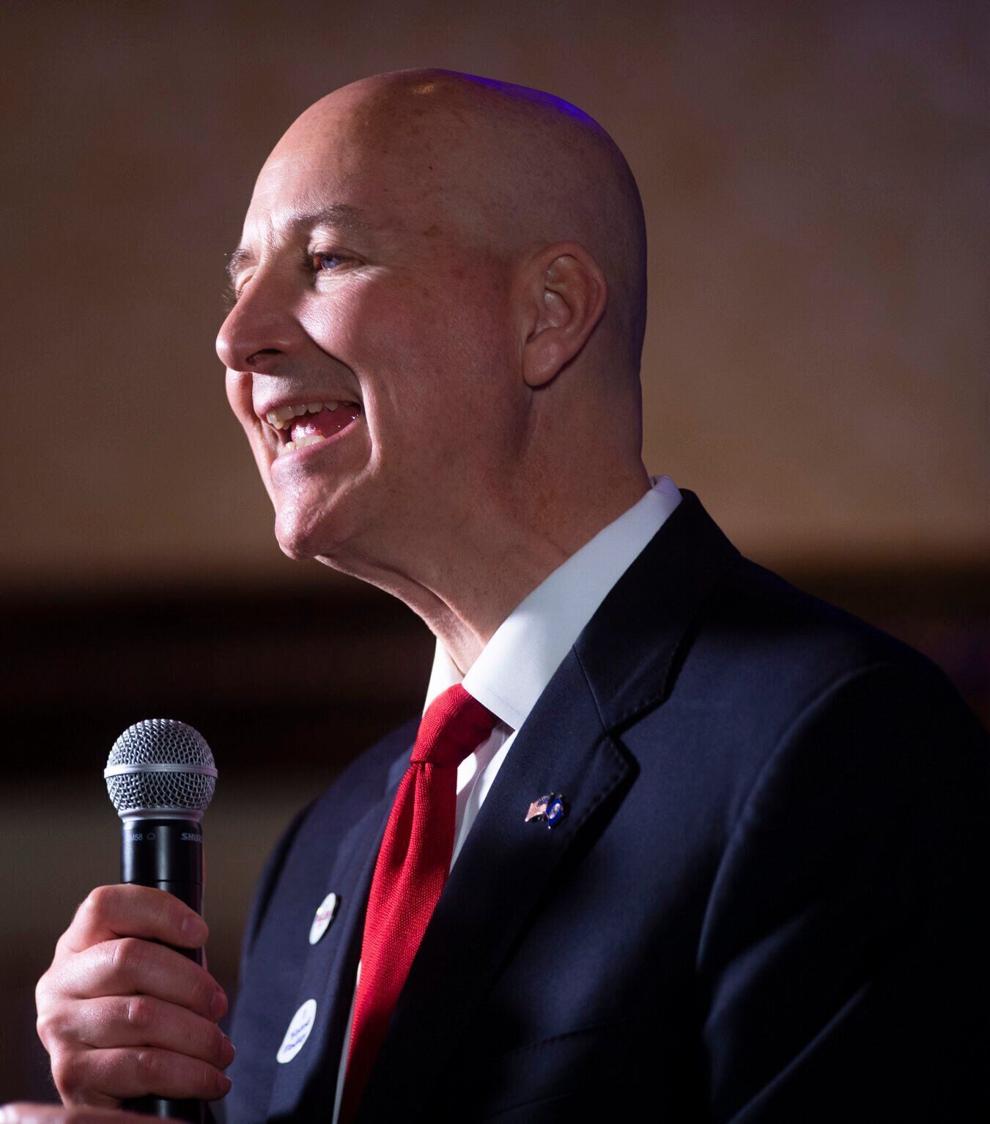 ELN Mike Flood 5.10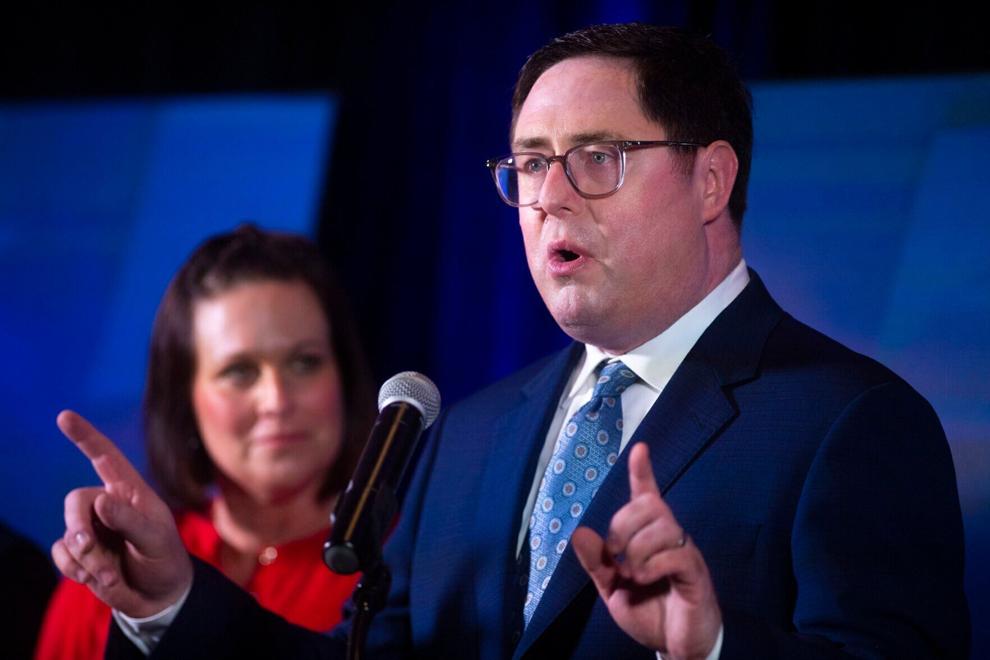 ELN Jim Pillen 5.10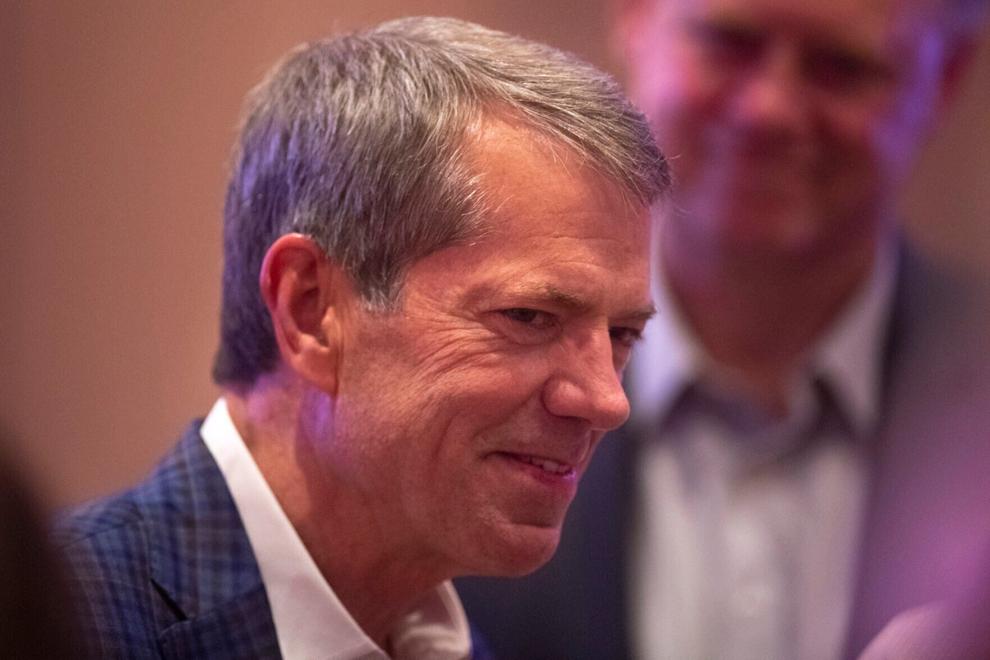 ELN Jim Pillen 5.10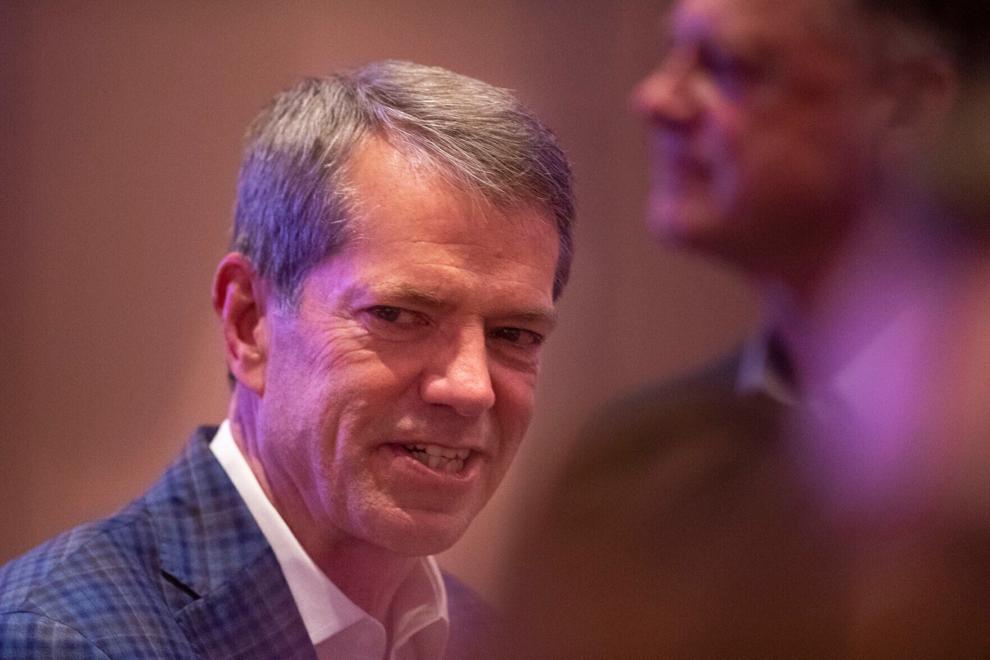 ELN Jim Pillen 5.10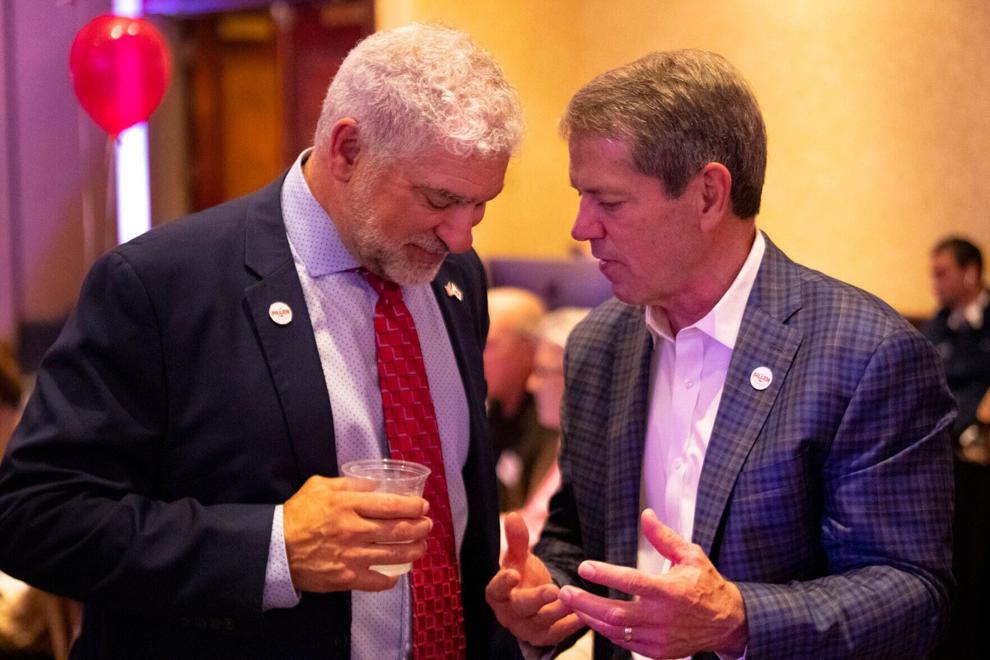 Watch now: Patty Pansing Brooks addresses supporters
Patty Pansing Brooks, 5.10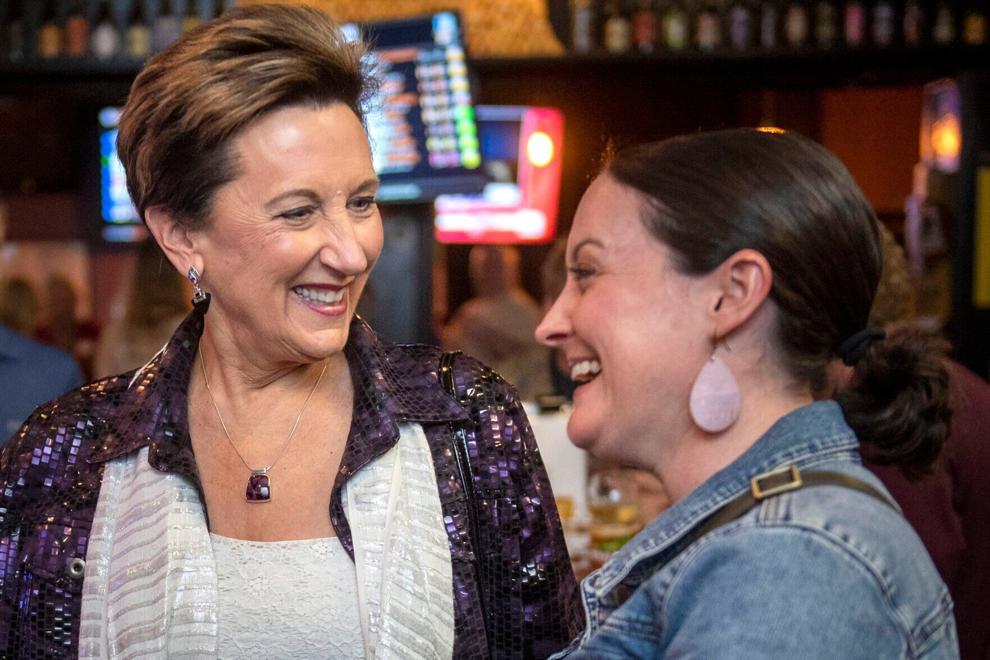 Charles Herbster, 5.10
Charles Herbster, 5.10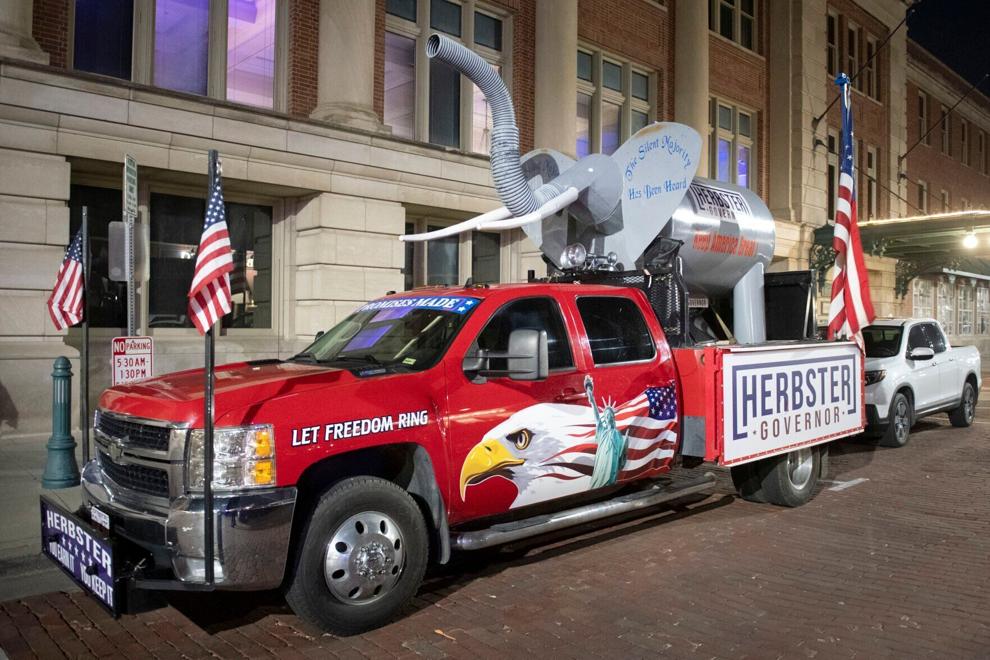 Charles Herbster, 5.10
Charles Herbster, 5.10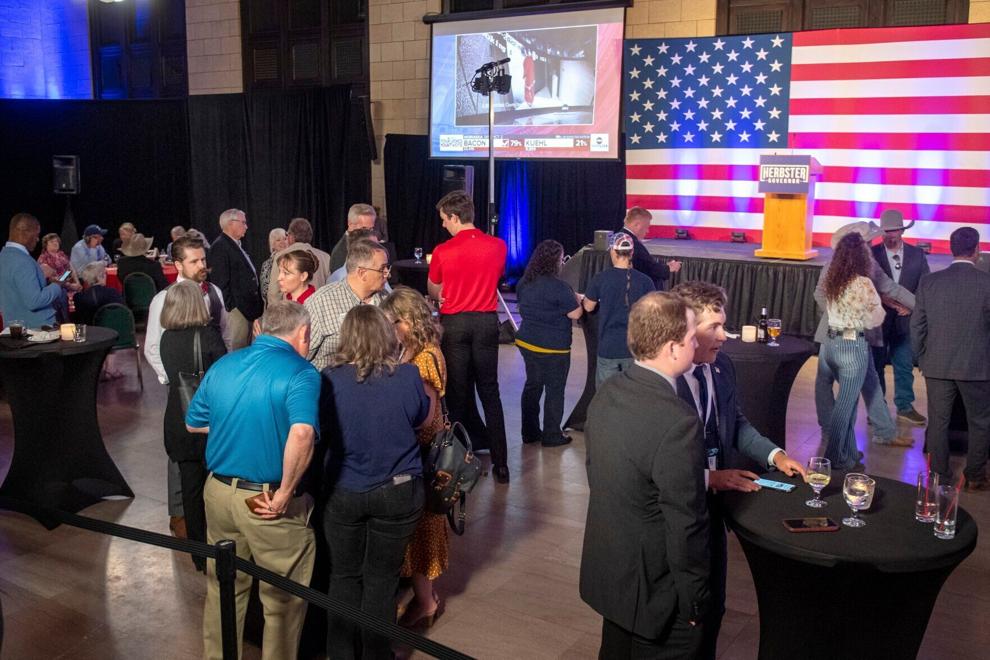 Charles Herbster, 5.10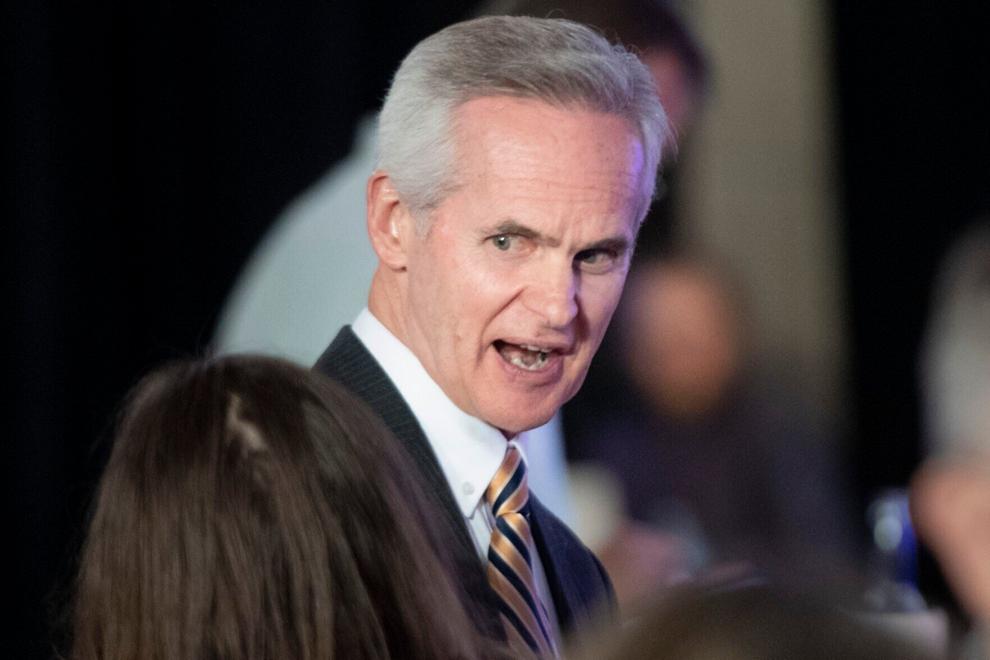 ELN Jim Pillen 5.10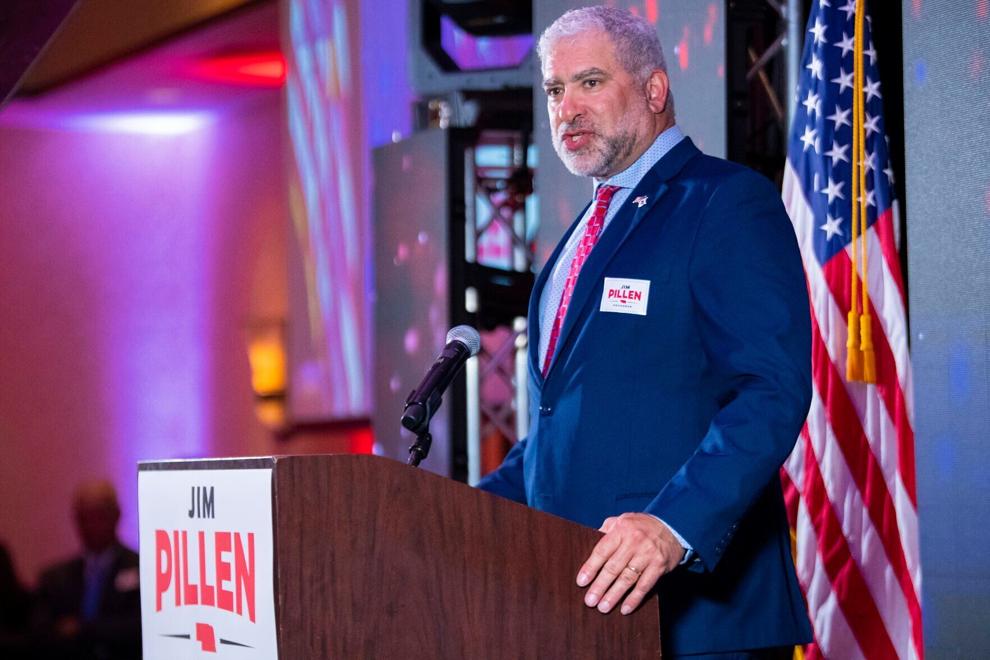 ELN Jim Pillen 5.10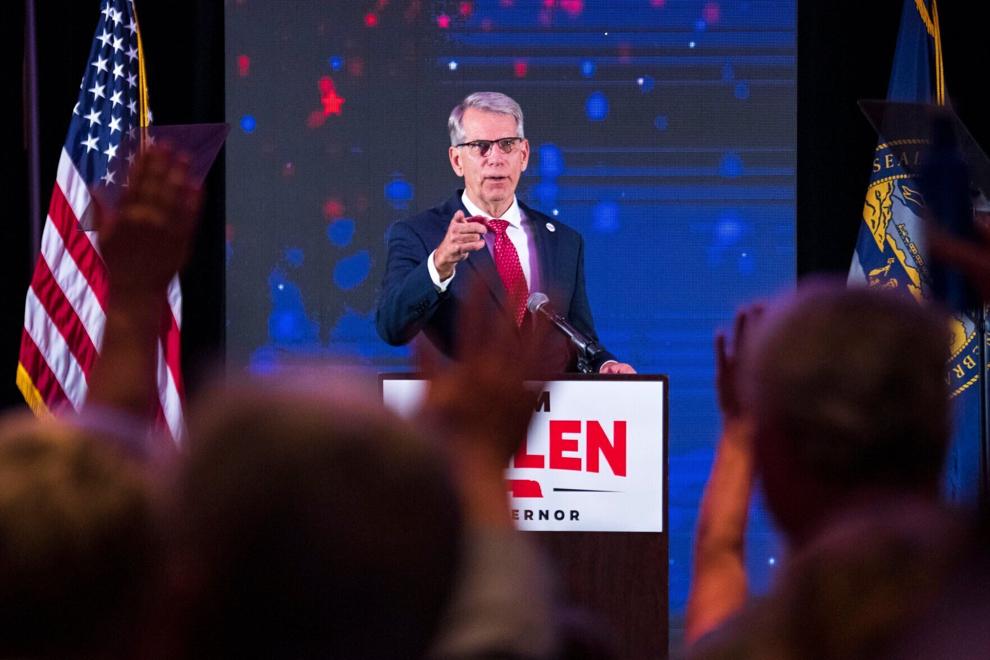 ELN Jim Pillen 5.10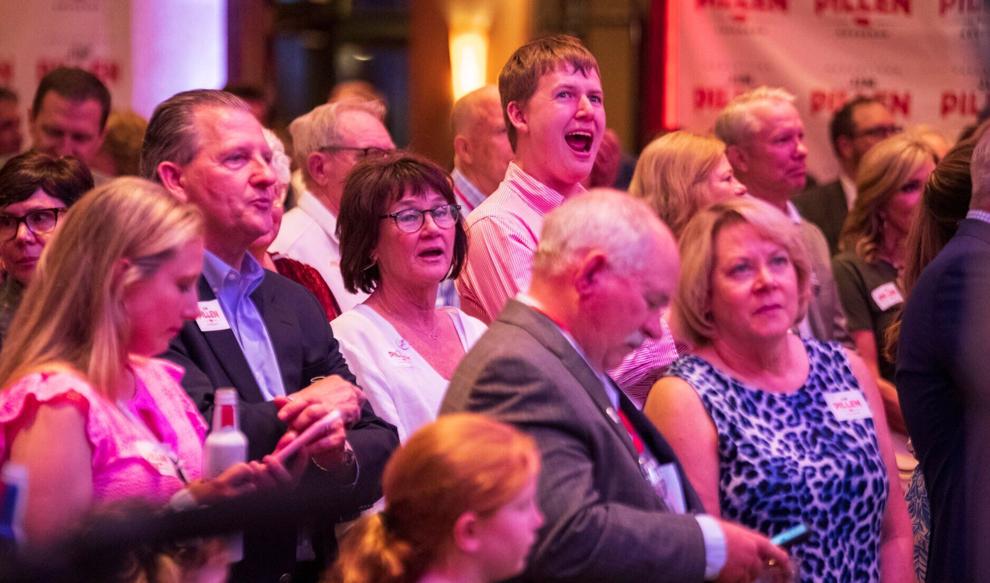 ELN Jim Pillen 5.10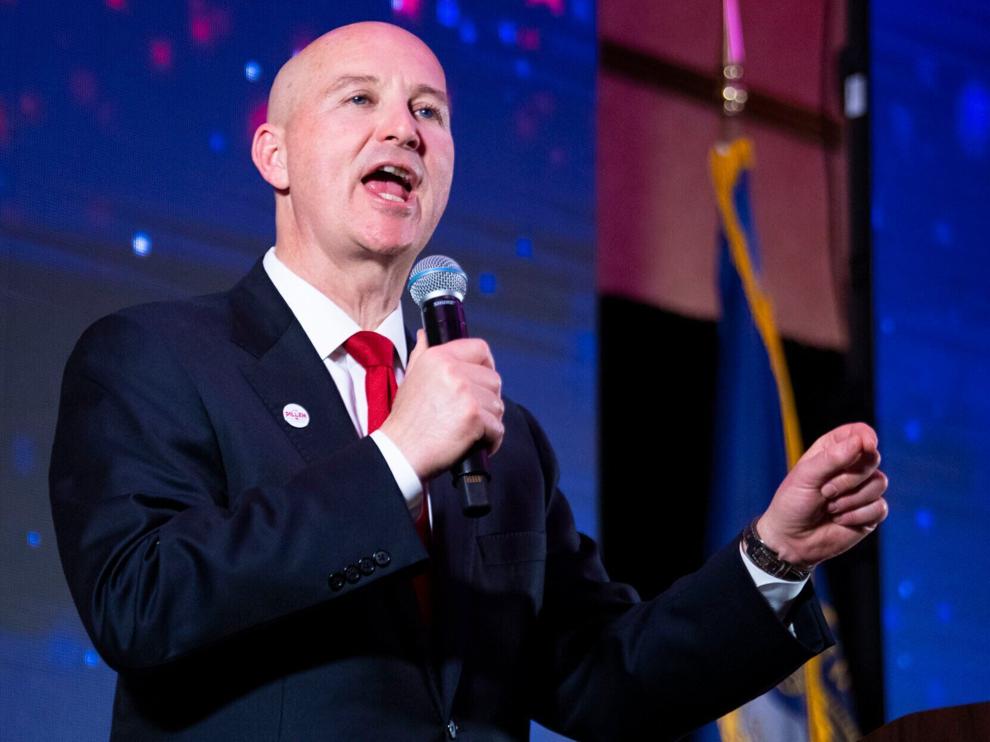 ELN Jim Pillen 5.10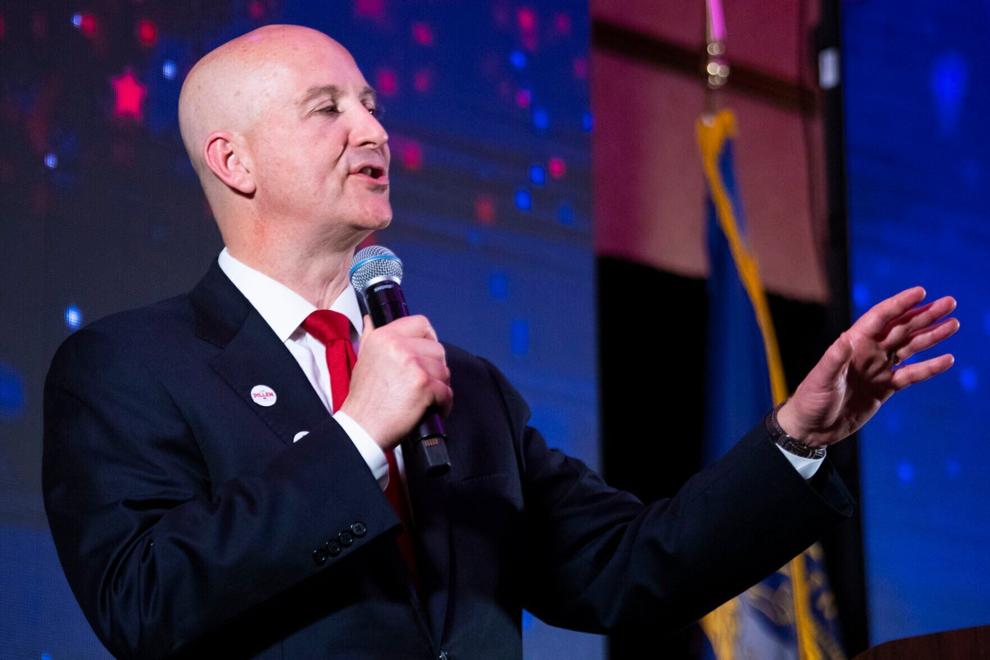 Charles Herbster, 5.10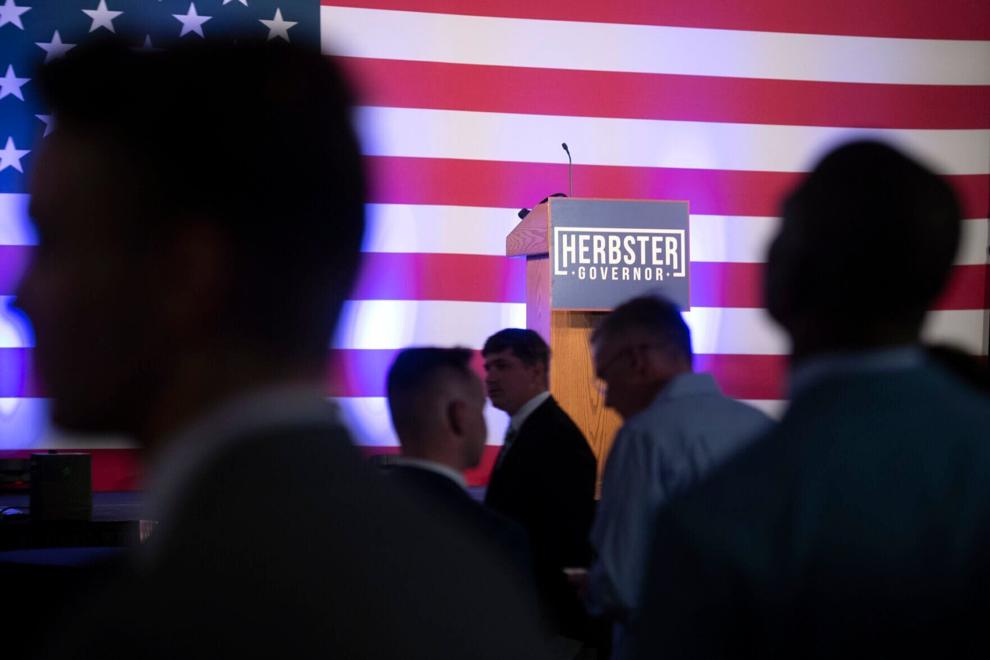 Charles Herbster, 5.10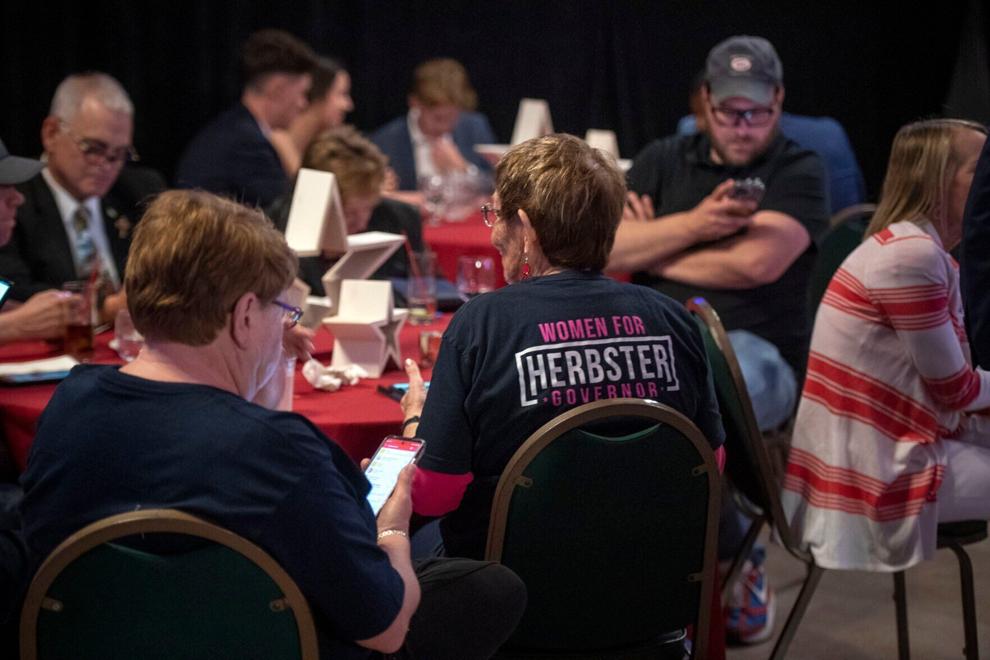 ELN Jim Pillen 5.10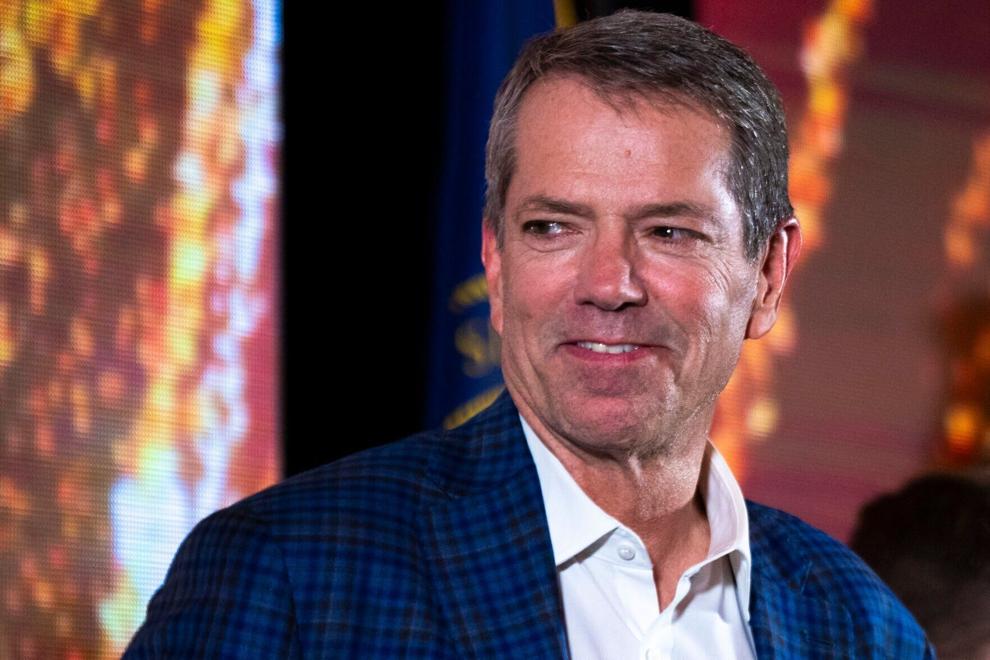 ELN Jim Pillen 5.10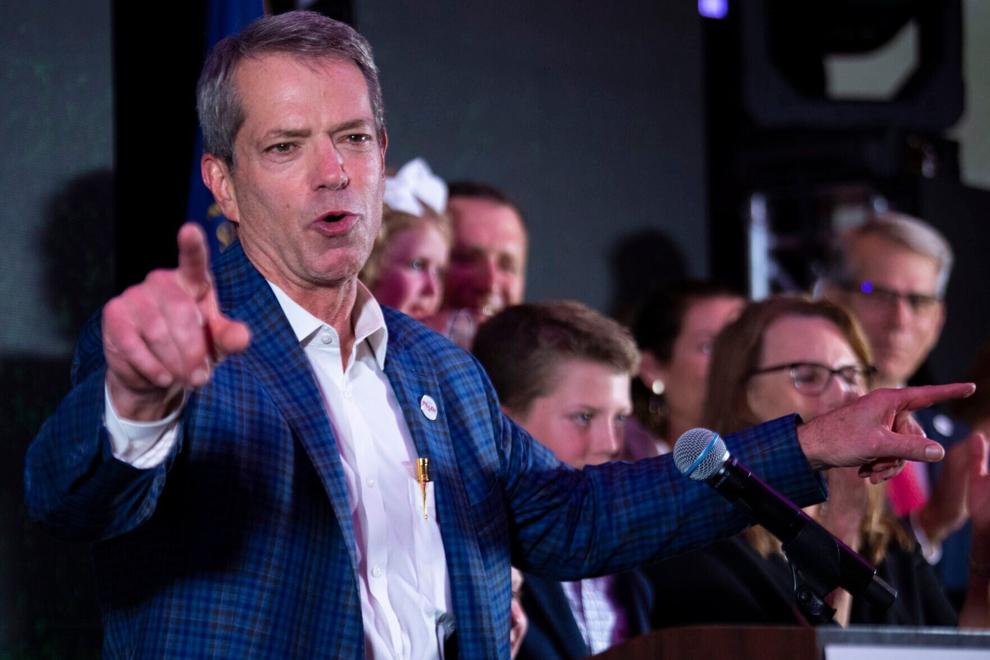 ELN Jim Pillen 5.10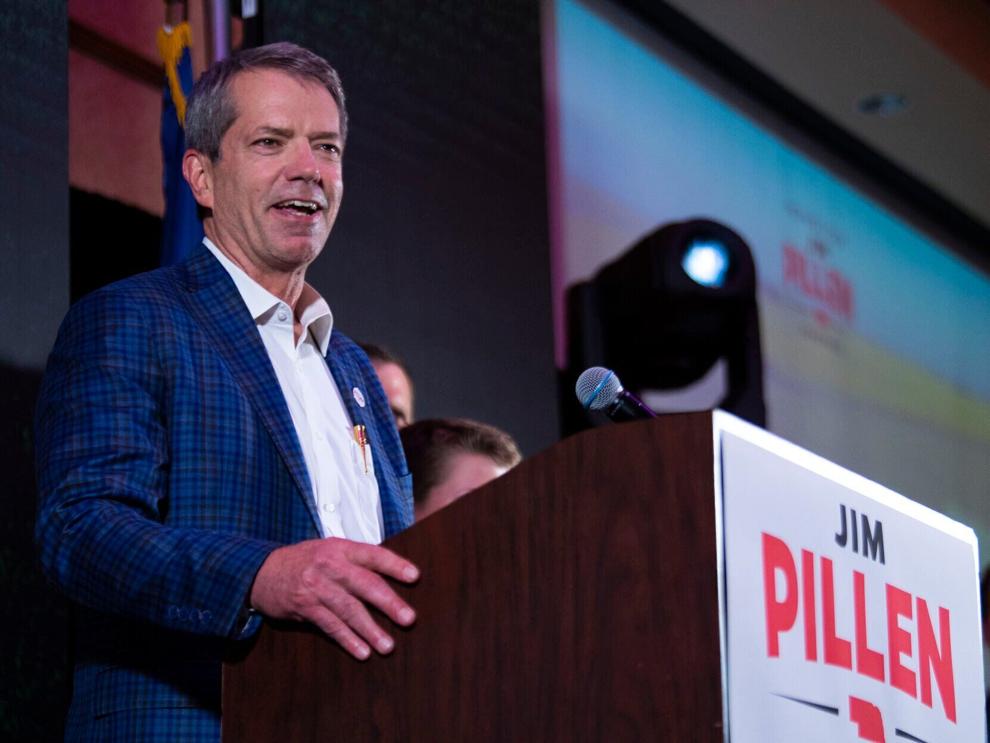 ELN Jim Pillen 5.10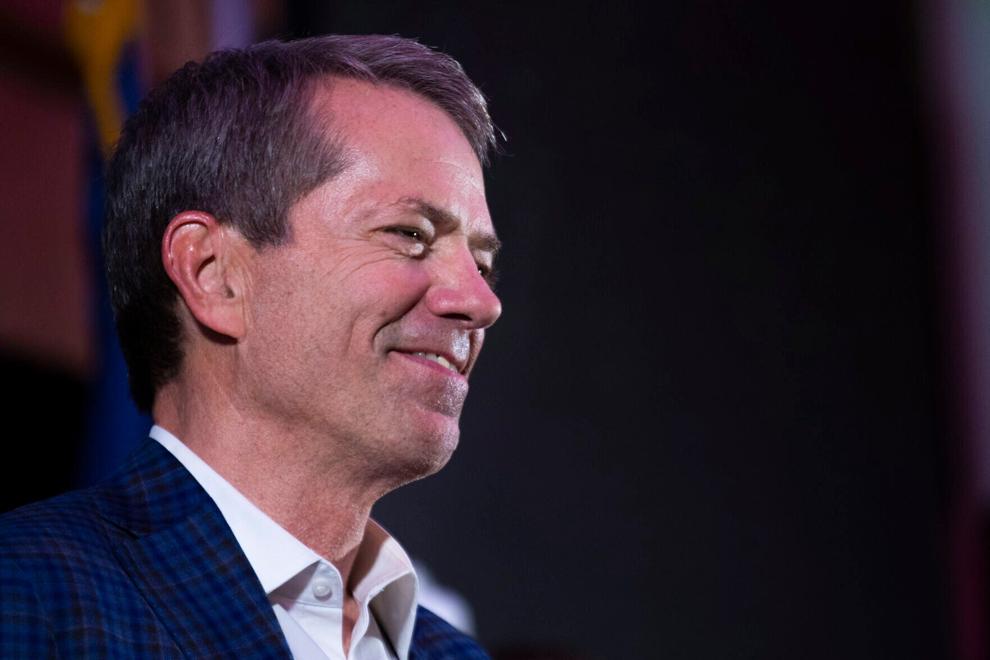 ELN Jim Pillen 5.10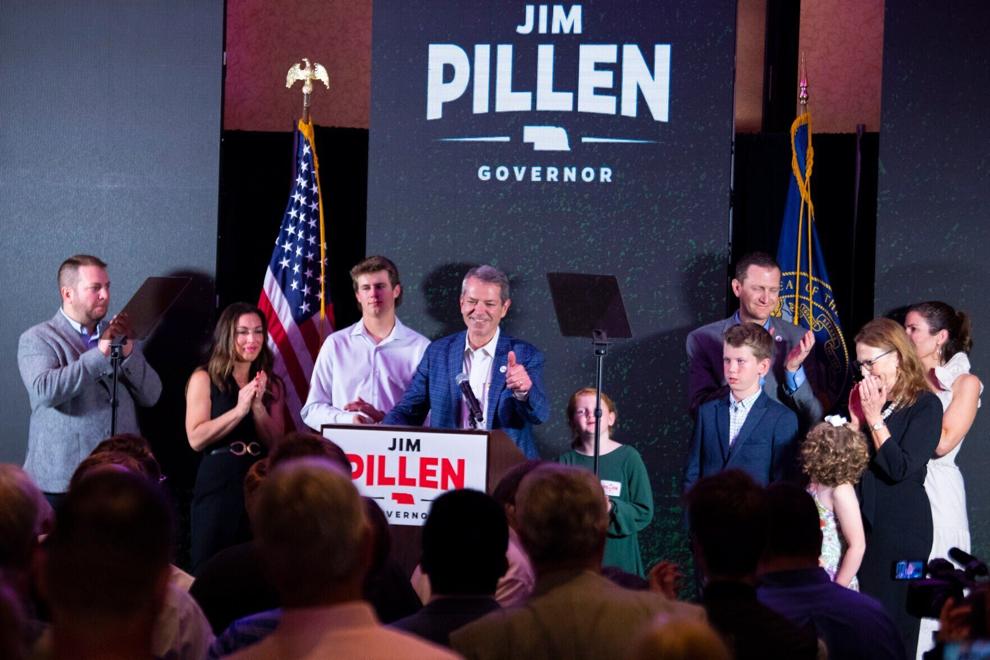 Watch now: Republican nominee Jim Pillen addresses supporters
Charles Herbster, 5.10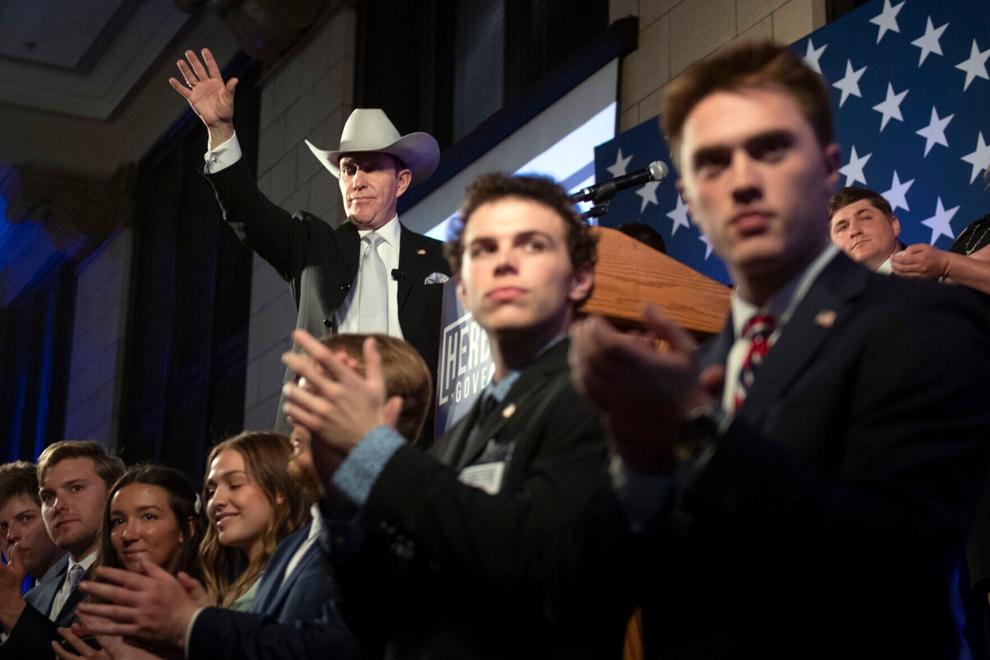 Charles Herbster, 5.10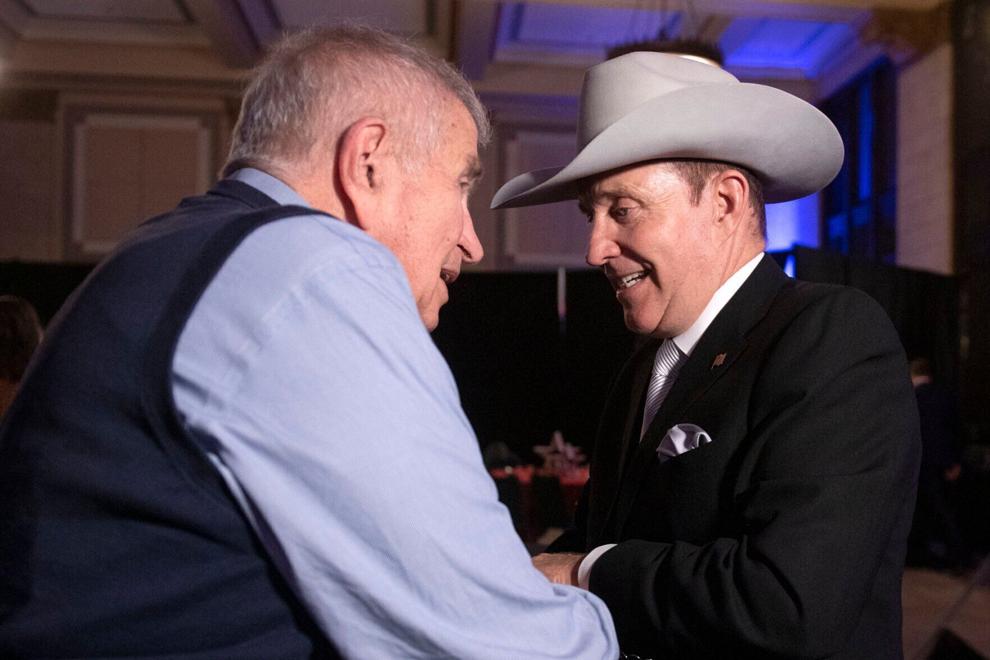 Charles Herbster, 5.10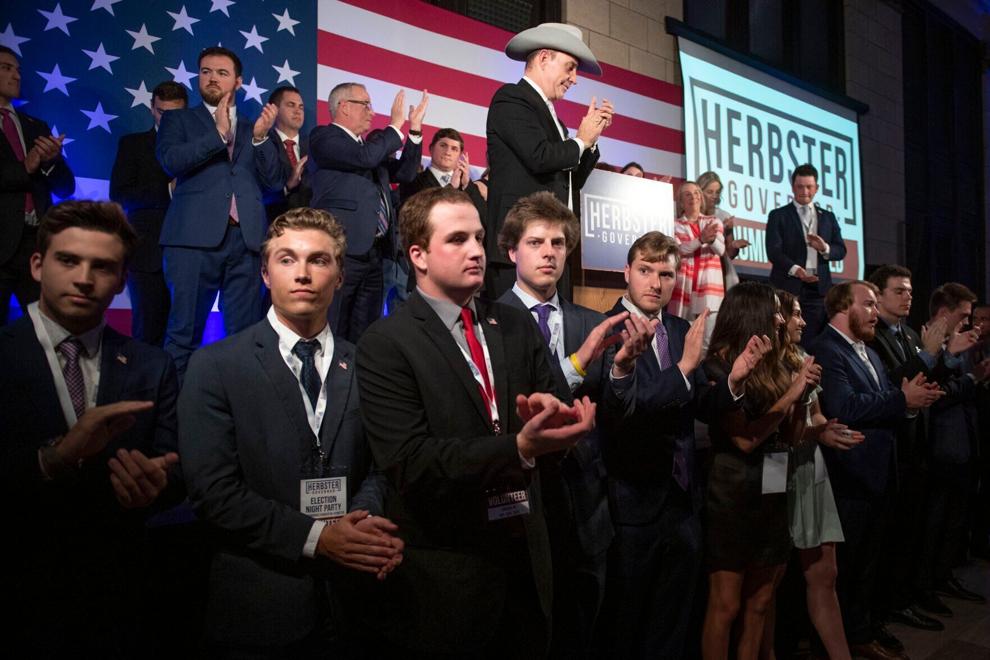 Charles Herbster, 5.10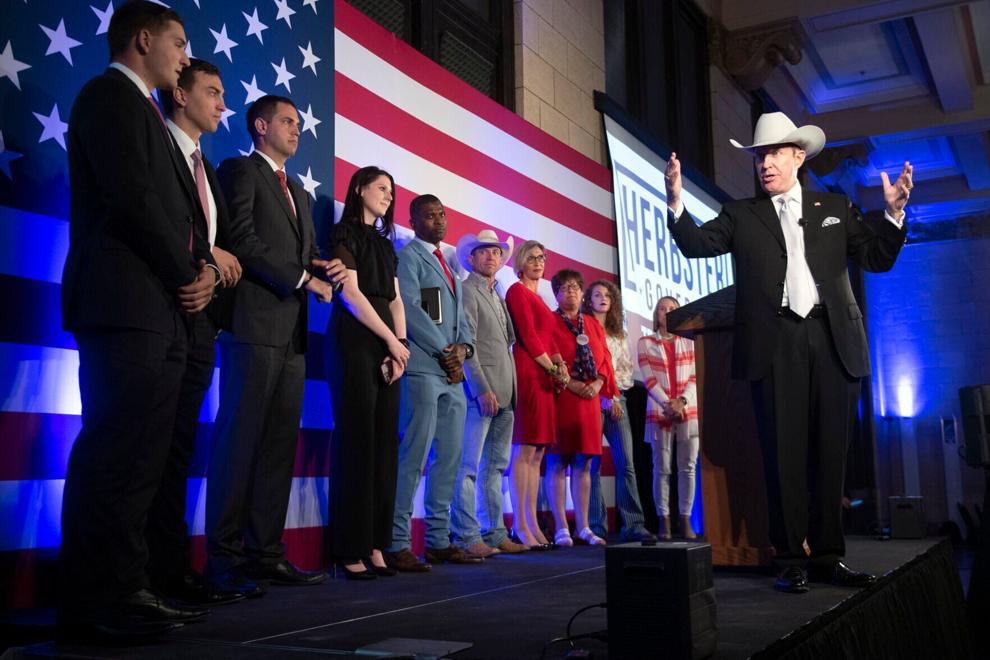 Charles Herbster, 5.10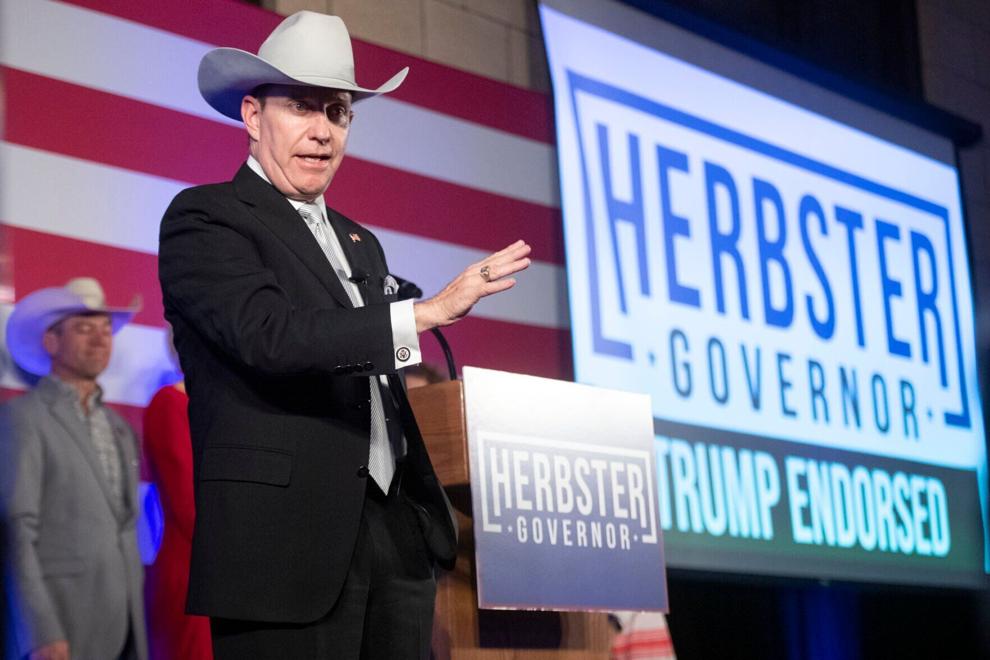 Charles Herbster, 5.10