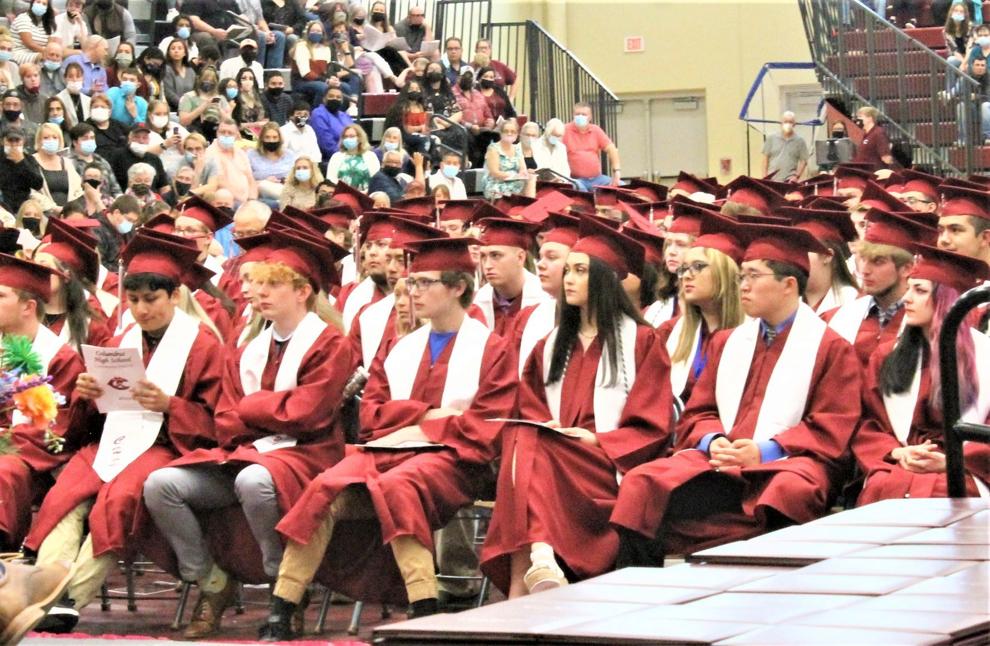 When Columbus High School Principal Dave Hiebner looks at the class of 2021, he said the word "perseverance" would be the best way to describe the seniors, staff and administration.
They all had an unusual year-and-a-half as they had to go to remote learning last spring because of COVID-19. After that, they wore a mask at school and some had to quarantine if they were exposed to someone who had the virus. That's not the normal high school experience, both students and faculty noted.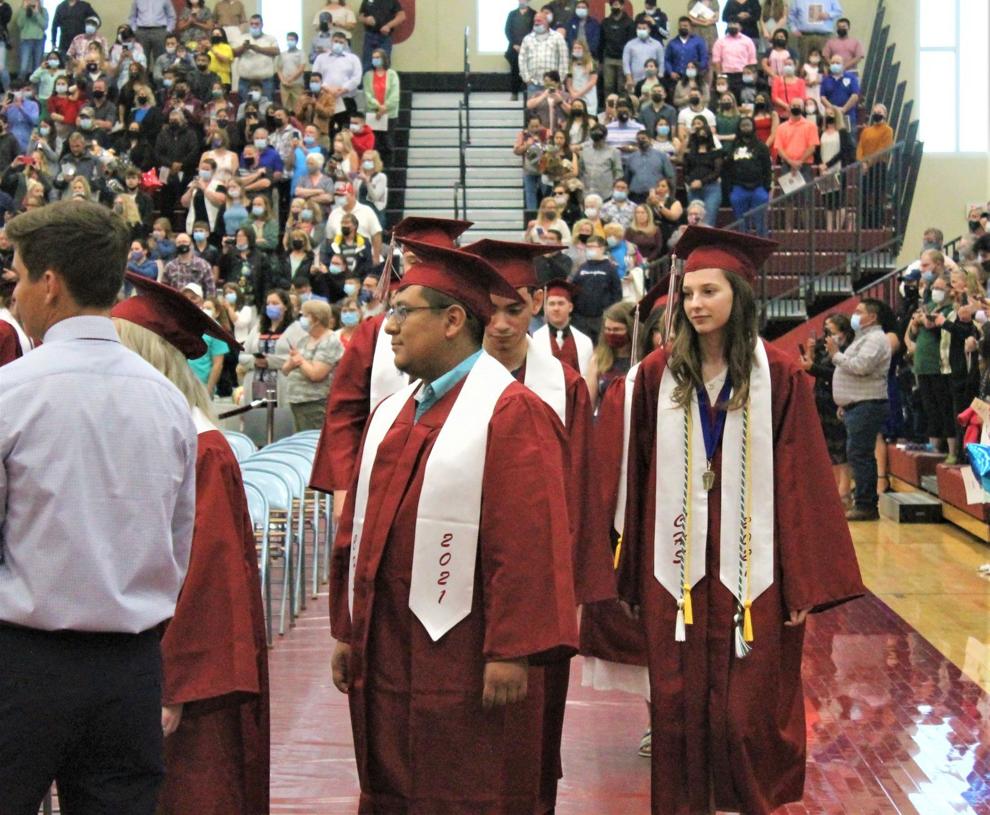 "It's been about two years dealing with this in some capacity," Hiebner said. "That's a stressor. It's a stressor on a lot of people in and out of school. So through this class' perspective, I think it says they're ready for anything. They'll handle challenges that come their way. I think when they look back at this situation over the last couple of years, they can use it as a springboard to future success."
Following such a challenging 14 months, the seniors were able to have as normal a graduation ceremony as possible over the weekend. Around 300 students received their diplomas on Sunday inside a nearly-packed gymnasium.
Senior Rebecca Hazlett said dating back to spring 2020, no one at school knew what they had in store for them next year.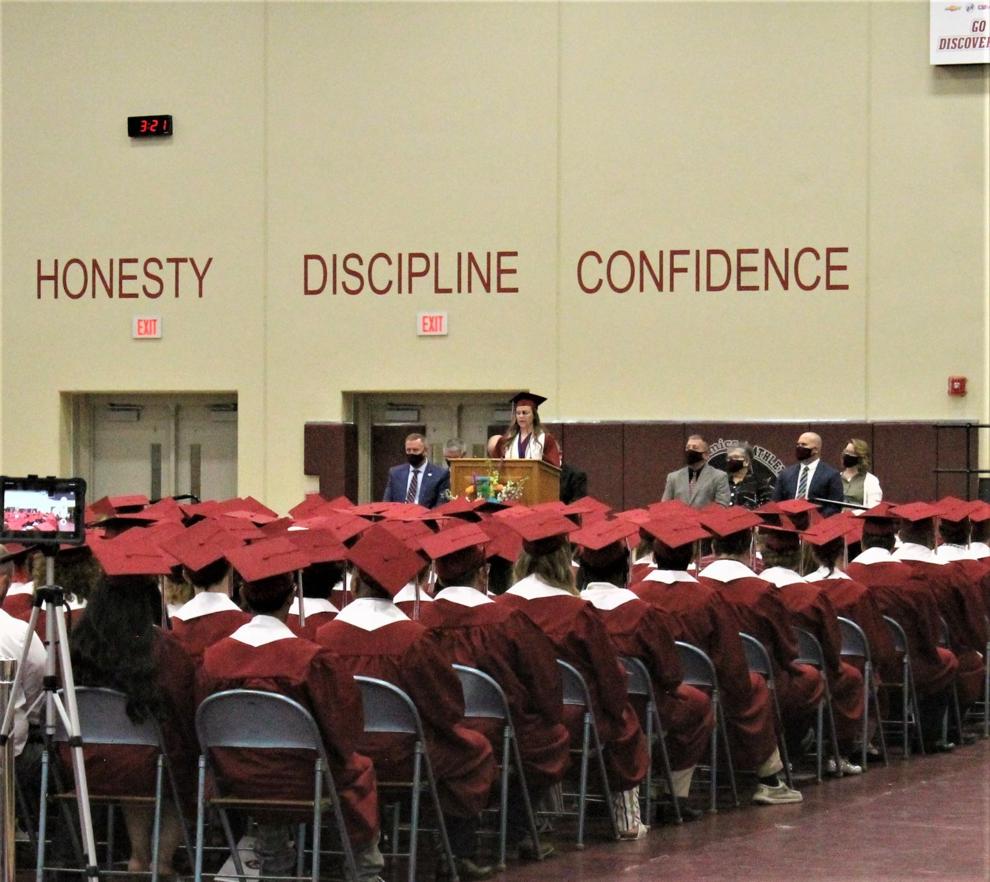 "We thought we would come back after an extra week of spring break and learn again with all our classmates," said Hazlett, who plans to attend Dakota State University, majoring in secondary math education.
"But I'm so thankful that we could have a school year this year and be with our classmates. It means the world to interact with people on a daily basis. I'm super grateful for it."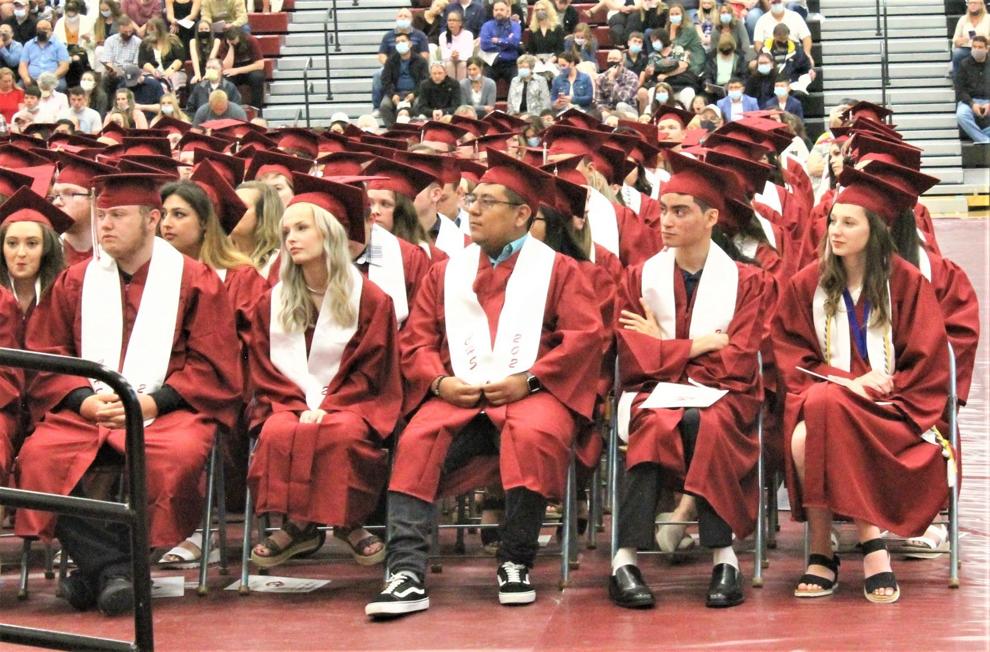 She also said the teachers did a fantastic job handling the unusual school year.
"It's just been awesome to be able to go here," Hazlett said.
The graduation was mostly typical except for the attendees having to don masks. But this was more normal compared to last year in which multiple ceremonies were held; it had also been delayed to later in the summer.
Columbus Public Schools Superintendent Troy Loeffelholz said during the commencement this group of students went through a 14-month period "that will go down in history as the largest disruption of education ever."
"This past year has been unprecedented," Loeffelholz said, while praising the parents, students and staff for making the school year successful. "… I'm glad we are able to bring you (the graduates) and your parents here today to celebrate all your accomplishments."
Although the class of 2021 faced hardships, there are things to celebrate. A few students talked about how they were the first class to attend all four years at the high school's new building.
"We did things that no one thought was possible, such as singing with a mask, performing a top-notch musical with a mask or even playing sports with a mask," said senior Alexis Haynes, who was one of four students giving the student address.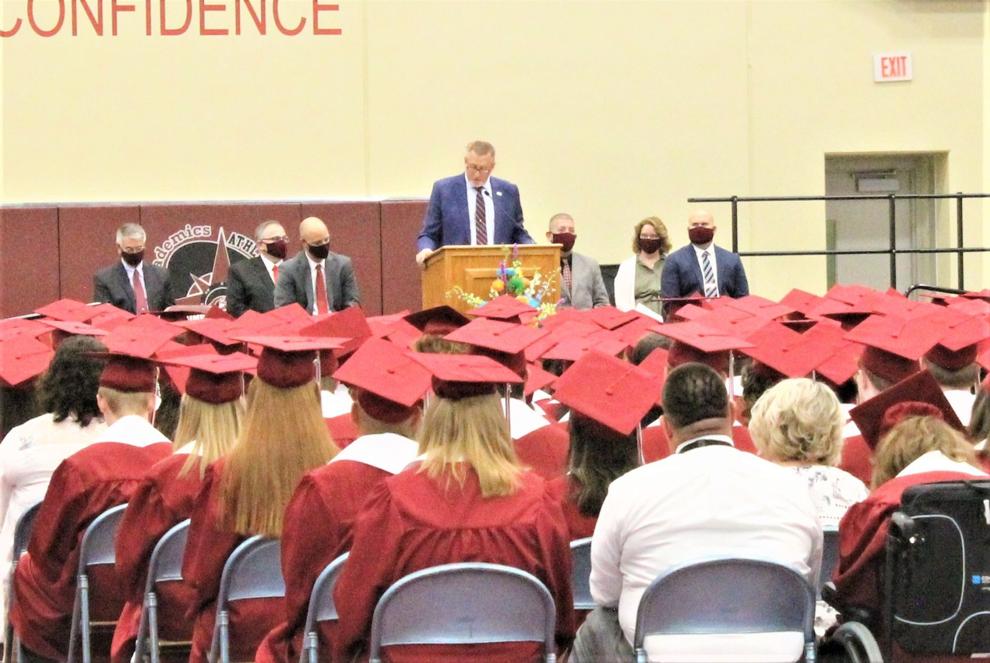 However, when the students were confronted by these obstacles, Hiebner said he was proud of their attitude.
"Everybody is going to have to deal with some perseverance and some challenges," Hiebner said. "I think our kids did a great job."