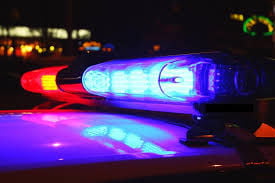 A 1-year-old child was found deceased in the back of a vehicle Wednesday evening in Columbus, according to the Columbus Police Department.
The CPD got a report of an unattended death about 5:51 p.m. Wednesday regarding a 37-year-old woman who left her young son inside her vehicle in the parking lot of her employment while she went to work.
The child was mistakenly left in the vehicle from approximately 8 a.m. to 5:40 p.m., CPD Capt. Todd Thalken said, reiterating it was an unintentional and terrible tragedy.
"It's just a horrible, bad thing that happened," Thalken said. "There was a lack of intent, a lack of anything malicious. The lady feels horrible. She's got a routine that she follows every day and for some reason yesterday that routine didn't happen."
Police did not disclose the name of the mother, child or place of employment. The child was declared deceased once at the local hospital. The high on Wednesday in Columbus was 86 degrees, according to the National Weather Services and AccuWeather.
The investigation is ongoing. No arrests had been made as of Thursday, Thalken said, adding that once the investigation is complete police will present the case to the county attorney for his review.