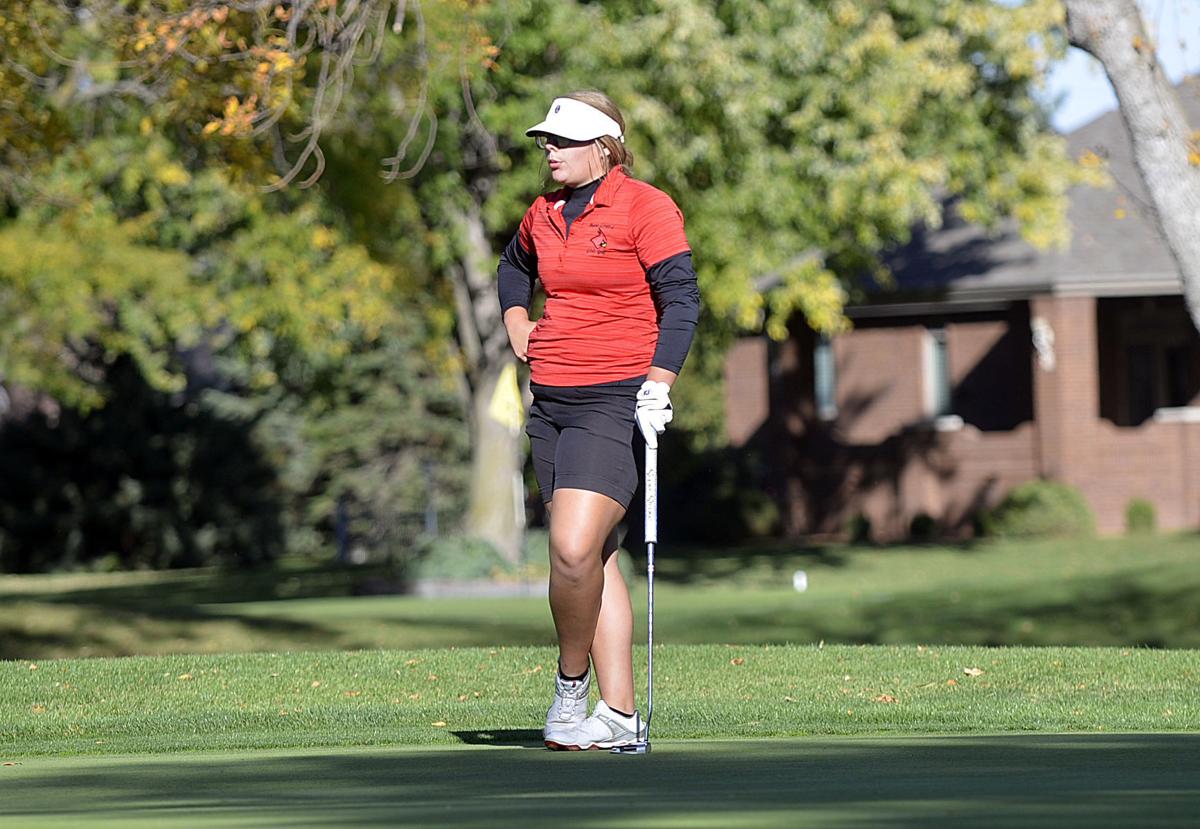 Dear area high school students,
We all know 2020 hasn't been kind to any of us. The COVID-19 pandemic resulted in people losing their jobs, their businesses, even loved ones. Teens had to deal with the postponement of important life events like graduations, proms, athletic activities and family functions.
So what are you supposed to do? WHINE about it on social media, tell everyone it's unfair, be a complete jerk to everyone because you've been wronged.
Well actually please don't do this. Instead, persevere.
Take note of Boone Central senior Abby Brodersen, who on Tuesday won a Class C girls state golf championship at the Elks Country Club in Columbus – a feat that was years in the making. She won the title following a winner-take-all showdown on the 36th hole of the tournament.
"I'm not new to being tied on the last hole," Brodersen told The Telegram after her win. "That happened at districts; it's happened quite often honestly. I've had some similar experiences. I was just going through my head and I just repeated the same words over and over. Saying, 'I got this. I'm going to do it.' I just needed to be confident in myself."
Her confidence and poise are noteworthy, but what's even more admirable is the road she took to claim her victory. The year prior, she finished second to the same opponent she beat Tuesday. That 2019 loss was undoubtedly difficult and could have sent the young athlete into a spiral. But instead of feeling sorry for herself, she persevered. She worked harder.
While high school practice didn't officially start until mid-August, Brodersen spent nearly every day of summer on the course or taking swings on her practice mat at home when the weather was bad.
"This summer, I can't count how many days I've practiced," she previously told us. "If you want to go for your goal, you have to work toward it. I practice every single day ... If I wasn't, I was still thinking about golfing."
And even though she was committed to winning a state title, there was no guarantee it would happen. The pandemic could have potentially soured her last chance for a high school state golf title, but she didn't let those negative thoughts keep her down.
Needless to say, we're happy for Brodersen and congratulate her on quite an accomplishment.
The COVID-19 pandemic will be part of your story – but don't let it define it. Be like Brodersen - don't use it or any other reasons as excuses to not attack each day and accomplish your goals.
"The difference between a successful person and others is not a lack of strength, not a lack of knowledge, but rather a lack of will." – Vince Lombardi Jr.
Catch the latest in Opinion
Get opinion pieces, letters and editorials sent directly to your inbox weekly!