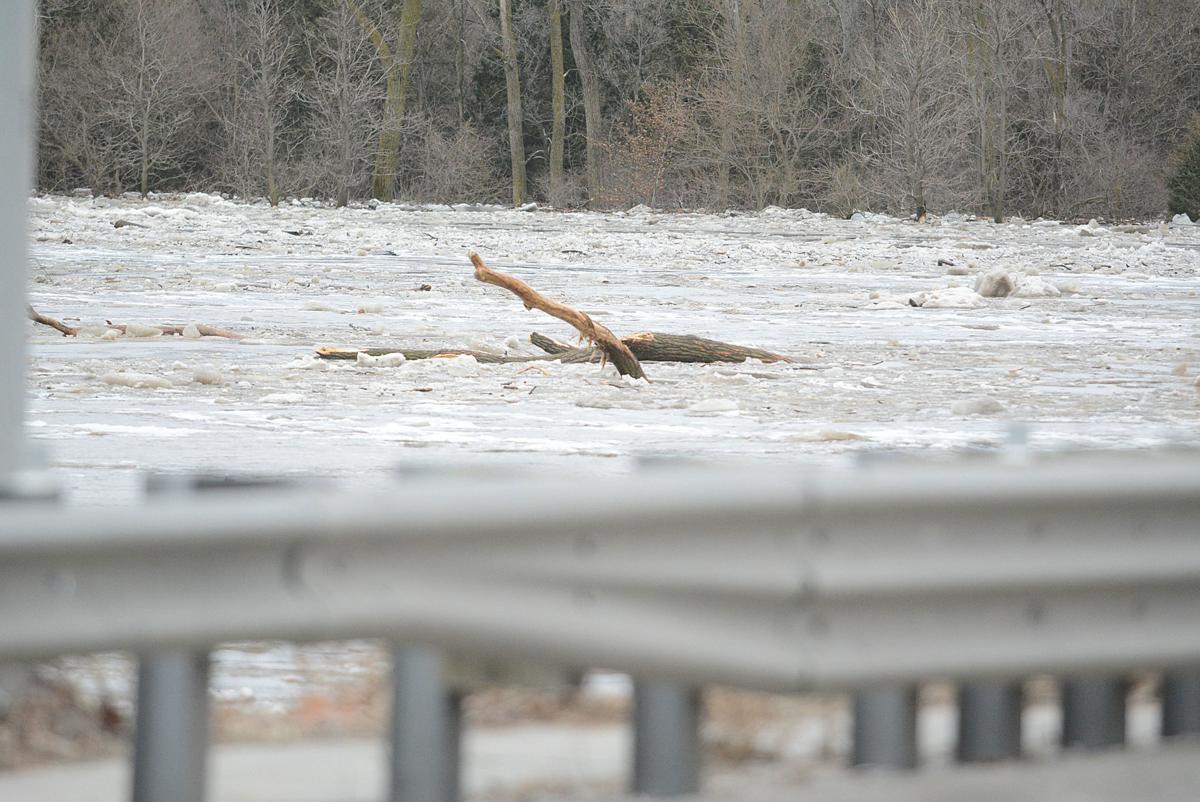 Believe it or not, the last few days have provided a significant reminder of what the 'Something Good' is in the Columbus area: The people.
Undoubtedly stress levels have simultaneously risen with the water levels of the Loup and Platte rivers throughout Platte County in recent days. The rivers and snowmelt in the area continue to cause ongoing damage to roads and homes. People's lives have been in danger, and in at least one instance, a county resident was killed as a result of this horrific flooding.
Although there isn't anything that could have been done to avoid the flooding the last few days, the efforts of invested community leaders should certainly not go unnoticed. On Thursday, the City of Columbus, Platte County and Loup Power District held a joint press conference to address concerns. Officials discussed the ongoing conversations among the local entities regarding community safety and water levels. Many of these entities have gone out of their way to keep The Telegram informed about flooding concerns in the area, while also providing updates to residents through various social media channels.
But, more importantly, they've been out in the streets. Platte County Emergency Management has been spearheading area efforts, while local law enforcement agencies have had a strong presence throughout town and the county, braving the harsh elements to block off flooded roads, direct traffic, and in some cases, make rescues with aid from state groups.
Platte County EMS on Thursday called invested community leaders together in its space underneath the sheriff's office on the west end of the Platte County Courthouse. About a dozen folks from the county, city and Loup Power District President/CEO Neal Suess were all on hand talking about plans and procedure, while the Columbus Area Chamber of Commerce provided coffee and rolls. A plan of action was discussed.
"The collaboration was so evident yesterday," Columbus Mayor Jim Bulkley said on Friday morning, while also praising Platte County EMS for spearheading efforts. "It was about what everybody could do for each other. There were no turf wars going on … It was a really good feeling. This was happening in Columbus but yet it was happening in Platte County and the surrounding areas. Being able to be part of this and see everyone pull together was great."
There tends to be a lot of egos involved in politics. It's more apparent at the national level where President Donald J. Trump and Speaker of the House Nancy Pelosi's spats have dominated headlines in recent months. But even at the state and community government levels, friendliness among political leaders is most definitely not guaranteed.
We've also seen firsthand residents pulling over to the side of the road and trying to help their fellow community members and heard reports of locals giving complete strangers rides in and around town if they were unable to drive themselves.
Meanwhile, The Columbus Telegram has had its staff working diligently to provide up-to-date, credible and well-sourced information (as well as photos and video) about what has been happening in print and online while some out-of-town broadcasters have sensationalized, and, as one local official said, "blatantly lied" on the air about events transpiring locally.
There's no doubt we will all be dealing with the aftermath of the flooding in the coming days as the weather gradually gets warmer. But when it's over, we should be proud of how we handled it as a community of one as opposed to numerous entities and individuals.
Catch the latest in Opinion
Get opinion pieces, letters and editorials sent directly to your inbox weekly!