Rosters and coaching staffs are in flux all across college football, and Nebraska is no different as Christmas arrives and 2022 moves squarely into view.
The Huskers have seen a senior class leave, five players transfer out, five players transfer in and one who entered the portal and then decided to return.
Half the full-time coaching staff is gone, too, with four offensive staffers fired in November and Tony Tuioti this week leaving for Oregon. Three replacements have been hired and two spots remain open.
With all of that movement and still more to come, let's take a look at where each position group stands and what would be waiting under the tree for each if Santa decided to dish out some Christmas cheer to the Huskers.
Quarterback
Movement: A lot. Adrian Martinez transferred, freshman Richard Torres signed, offensive coordinator Mark Whipple is now the position coach.
Wish list: One of the biggest offseason questions remaining is who the Huskers will find in the transfer portal to add to the quarterback competition. NU likes what it has in Logan Smothers, Heinrich Haarberg and Torres, but that's a young, inexperienced group. Whipple and coach Scott Frost would undoubtedly love to add a veteran to the room, too. Can they find one?
Here's a bonus wish list while we're at it: That at least one of the three young guys takes quickly to Whipple's teachings. If Haarberg, who Frost recently described as "supremely talented," makes a big jump from Year 1 to Year 2, that could also be quite intriguing going into the summer.
Running back
Movement: Sevion Morrison and Marvin Scott transferred out around the end of the regular season and Nebraska signed Emmett Johnson. The running backs do not currently have a full-time coach.
Wish list: This one is pretty straight forward. Now that there are two openings on the coaching staff, Frost has an opportunity to address both special teams and running backs and can look around the country for a coach to oversee a young group that has talent but also question marks behind Rahmir Johnson. If you want to put a big-ticket item on your running backs wish list, how about four-star 2022 back TreVonte' Citizen (Lake Charles, Louisiana)? It's probably a long shot that he'll visit NU in January, but Nebraska will try to get him to campus.
Wide receiver
Movement: Samori Toure and Levi Falk graduated, NU signed Victor Jones Jr. and Decoldest Crawford, and landed New Mexico State transfer Isaiah Garcia-Castaneda. The group has a new position coach in Mickey Joseph.
Wish list: The Huskers certainly would entertain the idea of adding another transfer (or 2022 player) if a true difference-maker is out there for the taking, but for this group, the best thing that can happen in the 2022 season is that Omar Manning, Zavier Betts and company flourish under Joseph's tutelage. He's already met with those two in particular, and the group as a whole. Garcia-Castaneda will compete for Toure's spot and several young players have a chance to step into bigger roles, too.
Tight end
Movement: Record-setting Aurora native Austin Allen is off to the NFL.
Wish list: This is among the more stable groups on the roster. The wish list is that Sean Beckton keeps it going into 2022 with Travis Vokolek, Thomas Fidone, Chance Brewington and others. In particular, a big jump and healthy offseason from Fidone could put the Huskers in great position to again have a deep, productive tight end group for years into the future.
Offensive line
Movement: Matt Sichterman's college football days are finished and Cam Jurgens declared for the NFL Draft. NU signed freshman Justin Evans-Jenkins and has a portal addition in versatile grad transfer Kevin Williams Jr. The new position coach is former Chicago Bears assistant offensive line coach Donovan Raiola.
Wish list: Nebraska is in the market for at least one more transfer offensive lineman. An impact addition at either tackle or on the interior would look mighty good under the tree. Let's toss in a healthy recovery for left tackle Teddy Prochazka while we're at it. Then, it will be up to Raiola to try to develop a group that struggled at tackle throughout 2021 and has to replace its best player in Jurgens. It's going to be a busy, critical offseason for a young group with a new coach.
Defensive line
Movement: Ben Stille graduated and Damion Daniels is off to the NFL. NU might lose Deontre Thomas, too. The Huskers also lost defensive line coach Tuioti, who left for Oregon.
Wish list: A difference-maker from the portal certainly wouldn't hurt, but this group one way or another is going to be led by Casey Rogers and Ty Robinson. If NU plays more 4-3 in 2022 (as it did this fall), then it will be up to guys like Nash Hutmacher and Jordon Riley (plus maybe some of the Huskers' younger players like Marquis Black, Mosai Newsom and Jailen Weaver) to step into roles rather than needing one true nose tackle to play snap in and snap out. It would be a simple transition, too, for Mike Dawson to move back over to the DL room from coaching outside linebackers.
Linebackers
Movement: JoJo Domann is off to the NFL and Jackson Hannah transferred. NU signed Ernest Hausmann and Jake Appleget, and Gage Stenger could end up a linebacker, too.
Domann is a big loss, of course, but no position group on Nebraska's roster has the continuity that both rooms of linebackers can boast so far. The Huskers have a blend of experience, production and young talent both inside and outside. The only ripple impact will be if Dawson moves back to the DL with Tuioti heading to Oregon.
Wish list: Healthy offseasons for the guys that logged heavy snaps and jumps from young players like Randolph Kpai, Mikai Gbayor inside and Jimari Butler and Blaise Gunnerson outside would look pretty good. Here's a gift suggestion that can be returned if it doesn't fit quite right: Would moving Chris Kolarevic to Domann's nickel spot allow him to maximize all that athleticism and not have quite so much responsibility in the box? It's doable, especially if Will Honas gets an extra year of eligibility or one of the young ILBs proves ready for a rotational spot alongside Luke Reimer and Nick Henrich.
Secondary
Movement: Marquel Dismuke and Deontai Williams are out of eligibility, Cam Taylor-Britt is off to the NFL and Malik Williams transferred. NU signed a big DB class in corners Jaeden Gould and Malcolm Hartzog and safeties Jalil Martin and DeShon Singleton. The Huskers also landed Arizona State transfer Tommi Hill.
Wish list: Replacing three starters won't be easy, but the best thing for Travis Fisher's group at this point is competition. Hill, Singleton and Gould are all potential early playing time candidates — and Martin or Hartzog could surprise. Quinton Newsome returns as a starter at corner and Myles Farmer played a lot. Fisher trusts Braxton Clark at corner, too. Are Marques Buford Jr., Noa Pola-Gates and Isaac Gifford ready for extensive playing time? Or can some newcomers swoop in and earn snaps? It's going to be a fun group to watch this spring.
Special teams
Movement: Place-kicker Connor Culp graduated. Nebraska added scholarship transfers at punter in Brian Buschini and kicker in Timmy Bleekrode, and also added two walk-on kickers (Charlie Weinrich and Spencer Pankratz) and walk-on graduate transfer long snapper (Brady Weas). The group doesn't have a full-time coach at this point, but all signs point to Frost hiring one.
Wish list: Essentially, that the personnel overhaul works. That's the long and short of it. Buschini and Bleekrode are two of the most important additions NU will make this offseason. Who will coach them? Perhaps Bill Busch, who spent 2021 as an analyst. Perhaps somebody else. That should be sorted out in the next couple of weeks. Then, the next step becomes shoring up the coverage, protection and return units. Come to think of it, that would be a nice surprise gift under the tree, too: A dynamic return man, whether it's Hartzog, one of the two freshman receivers or somebody else.
The turning point in every Nebraska football game in 2021
𝙏𝙝𝙚 𝙙𝙤𝙪𝙗𝙡𝙚 𝙥𝙚𝙧𝙨𝙤𝙣𝙖𝙡 𝙛𝙤𝙪𝙡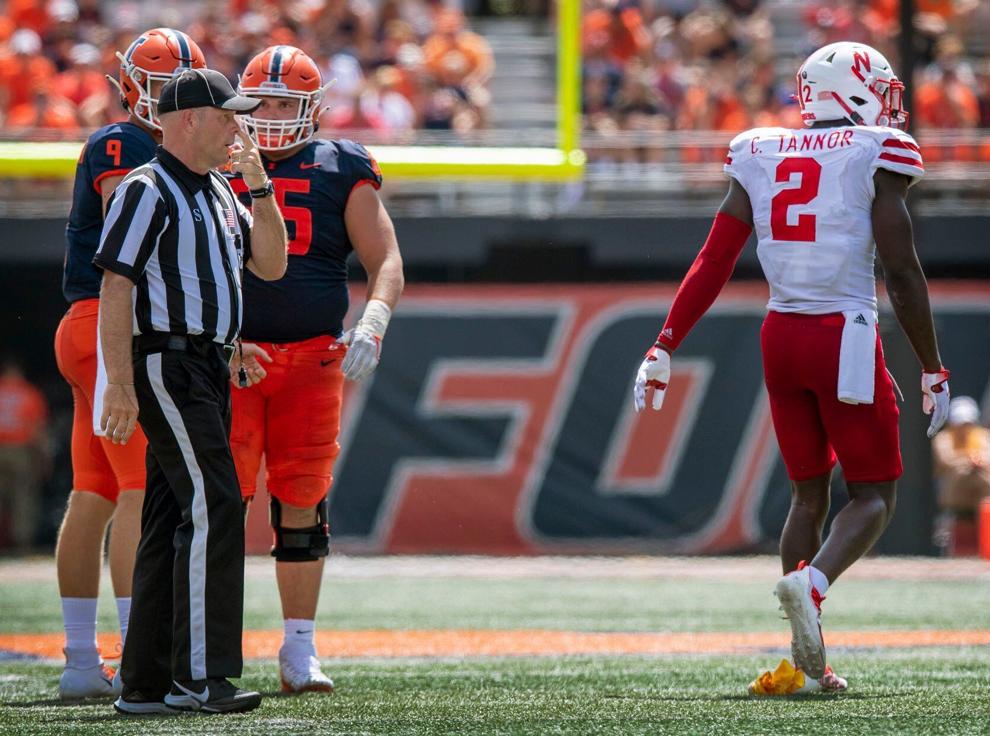 𝙏𝙪𝙧𝙣𝙚𝙙 𝙖𝙬𝙖𝙮 𝙗𝙮 𝘿𝙞𝙨𝙢𝙪𝙠𝙚
𝙈𝙖𝙧𝙩𝙞𝙣𝙚𝙯 𝙗𝙧𝙚𝙖𝙠𝙨 𝙛𝙧𝙚𝙚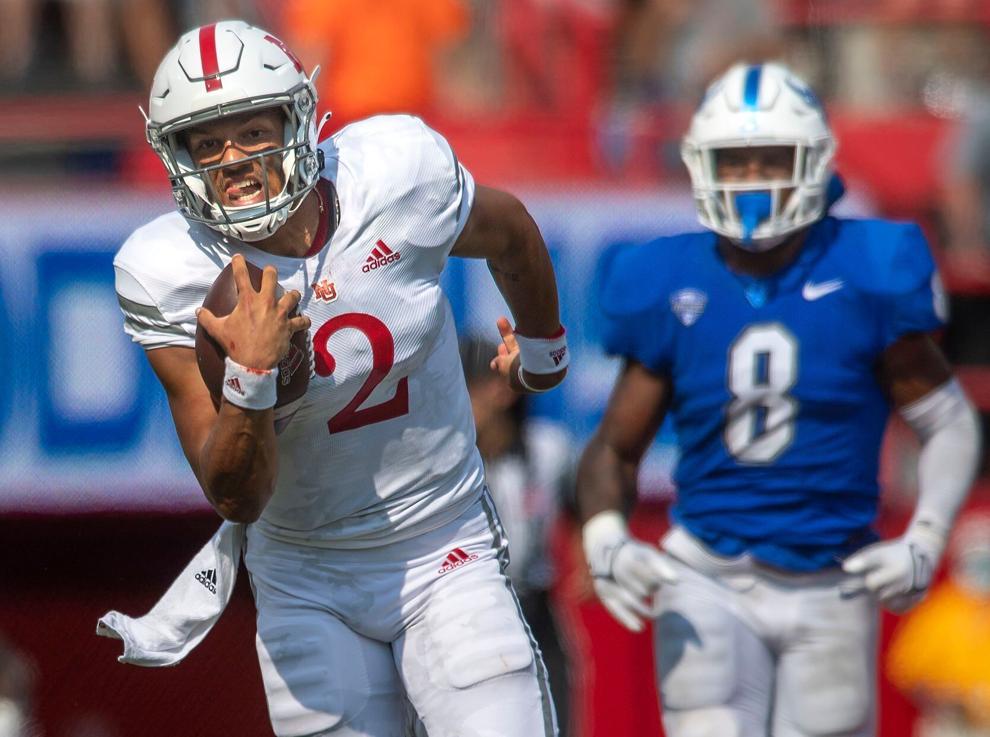 𝘾𝙪𝙡𝙥'𝙨 𝙢𝙞𝙨𝙨 𝙛𝙡𝙞𝙥𝙨 𝙜𝙖𝙢𝙚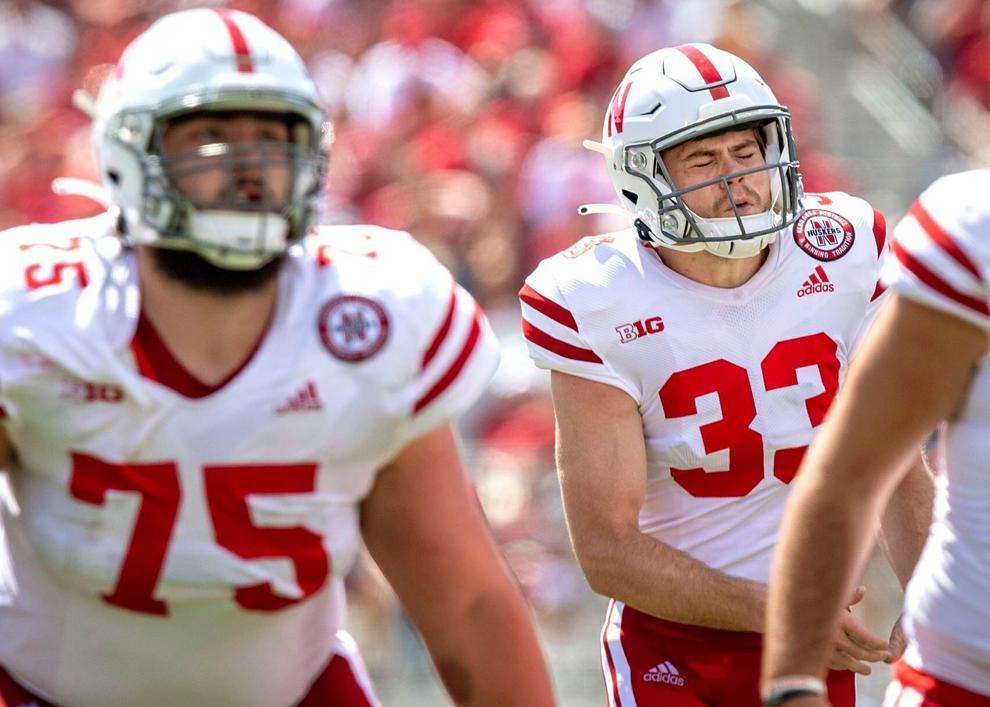 𝙊𝙣𝙚 𝙙𝙞𝙨𝙖𝙨𝙩𝙧𝙤𝙪𝙨 𝙥𝙪𝙣𝙩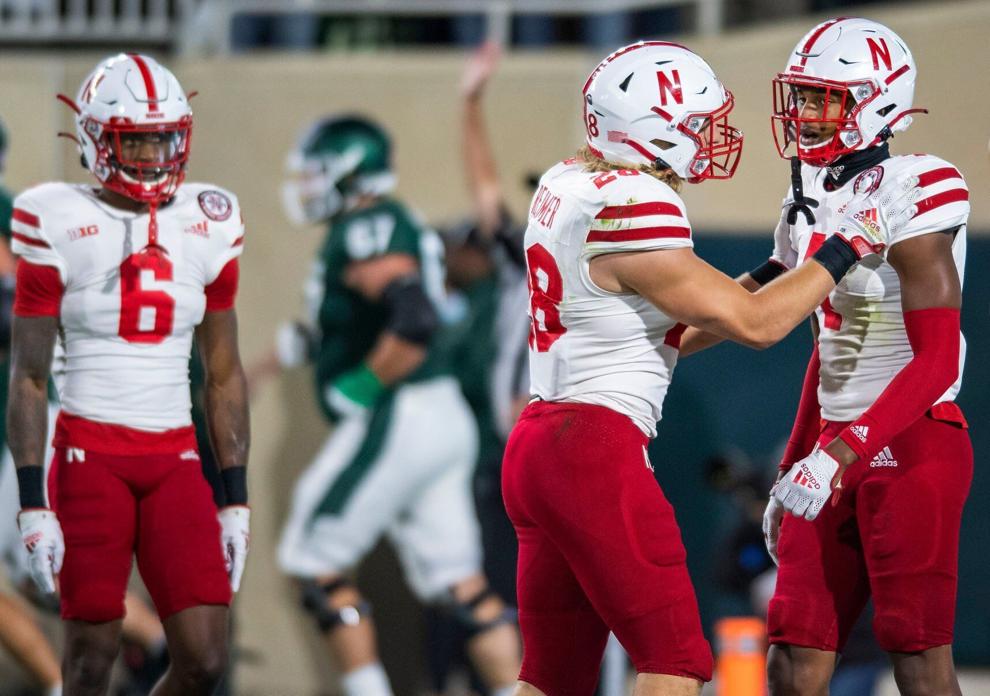 𝘿𝙤𝙢𝙖𝙣𝙣, 𝙏𝙝𝙤𝙢𝙖𝙨 𝙘𝙤𝙢𝙗𝙞𝙣𝙚 𝙛𝙤𝙧 𝙩𝙪𝙧𝙣𝙤𝙫𝙚𝙧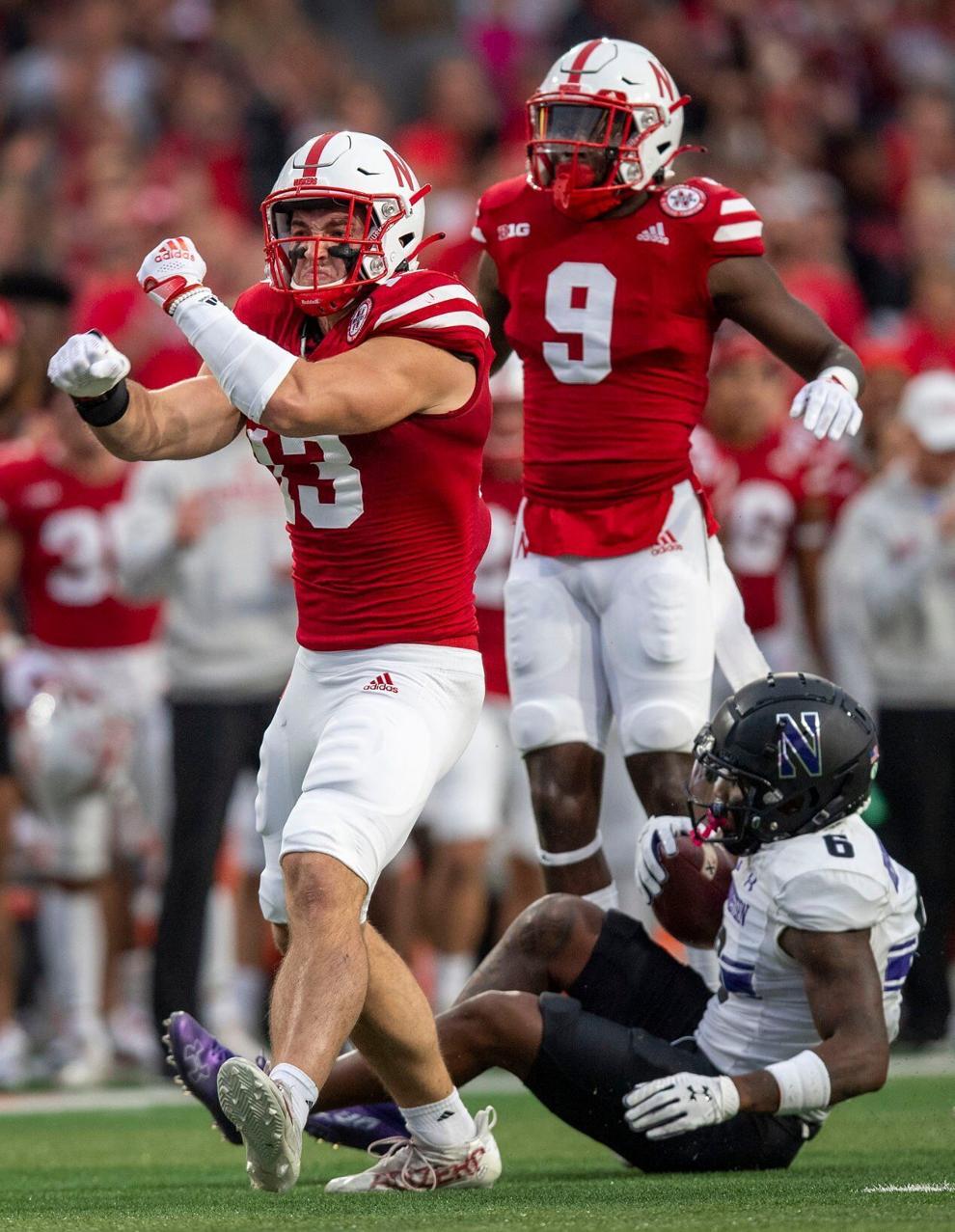 𝙈𝙖𝙧𝙩𝙞𝙣𝙚𝙯'𝙨 𝙡𝙖𝙩𝙚 𝙛𝙪𝙢𝙗𝙡𝙚 𝙨𝙥𝙤𝙞𝙡𝙨 𝙪𝙥𝙨𝙚𝙩 𝙗𝙞𝙙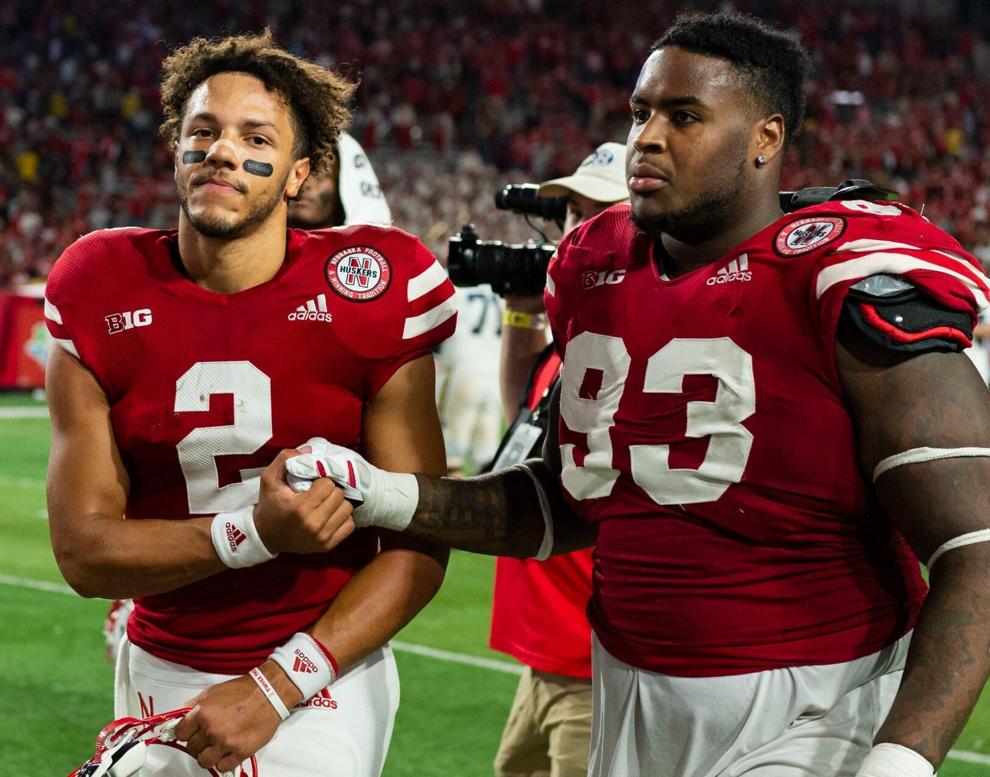 𝘼𝙣 𝙪𝙣𝙩𝙞𝙢𝙚𝙡𝙮 𝙨𝙩𝙪𝙢𝙗𝙡𝙚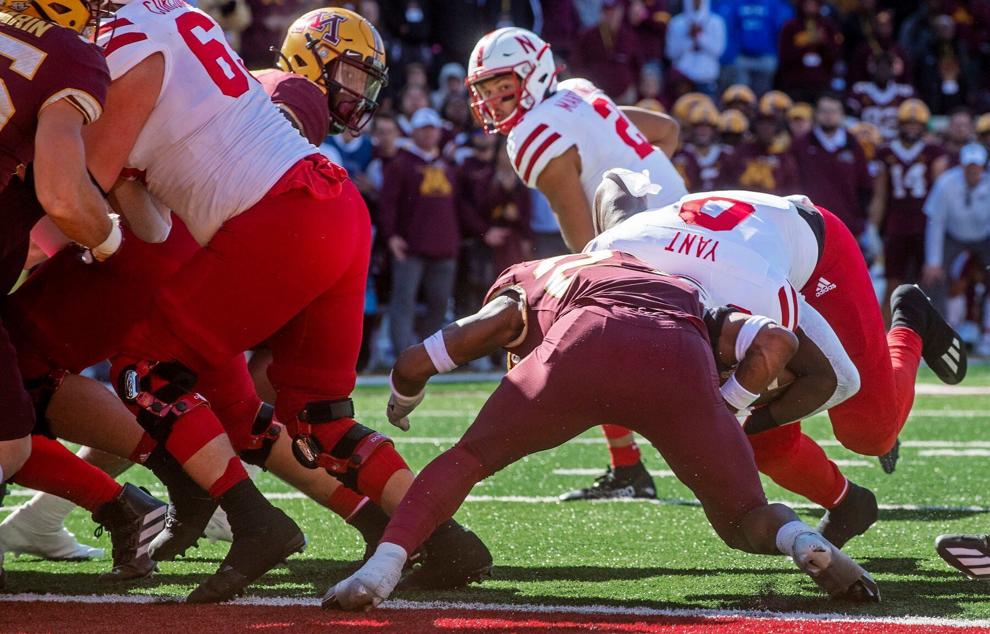 𝙅𝙪𝙨𝙩 𝙖 𝙗𝙞𝙩 𝙤𝙪𝙩 𝙤𝙛 𝙧𝙚𝙖𝙘𝙝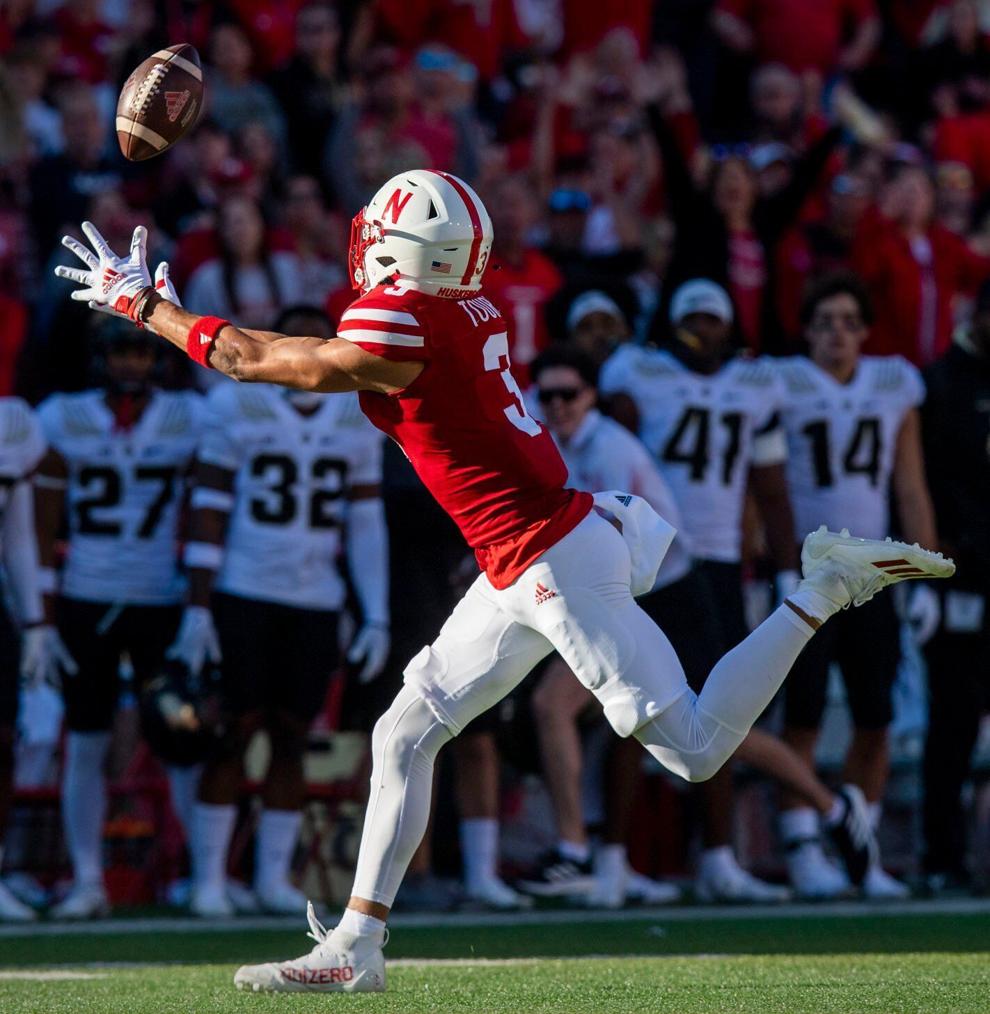 𝙁𝙧𝙤𝙨𝙩'𝙨 𝙛𝙞𝙚𝙡𝙙 𝙜𝙤𝙖𝙡 𝙜𝙖𝙢𝙗𝙡𝙚 𝙙𝙤𝙚𝙨𝙣'𝙩 𝙥𝙖𝙮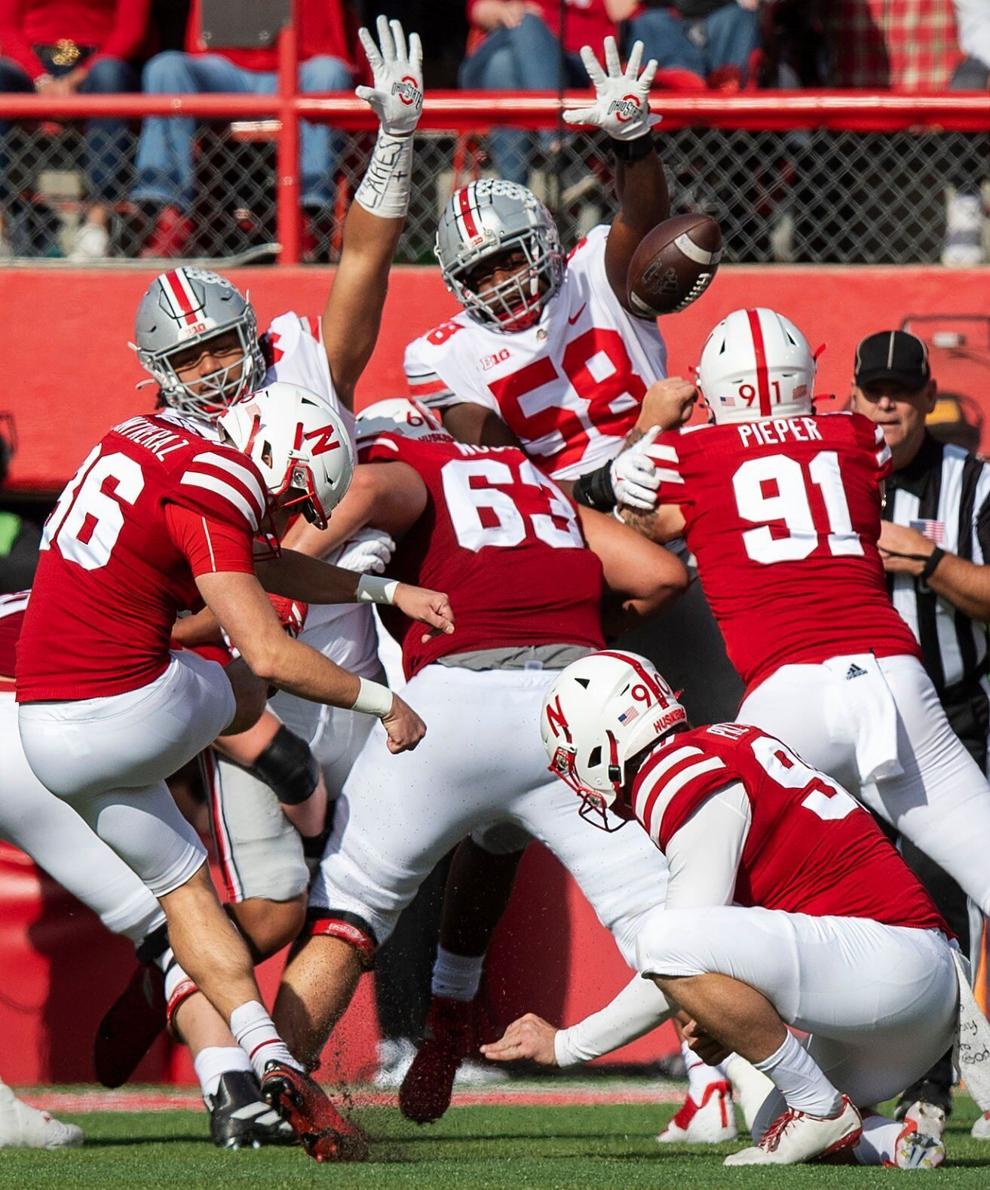 𝘿𝙞𝙙𝙣'𝙩 𝙩𝙖𝙠𝙚 𝙡𝙤𝙣𝙜 ...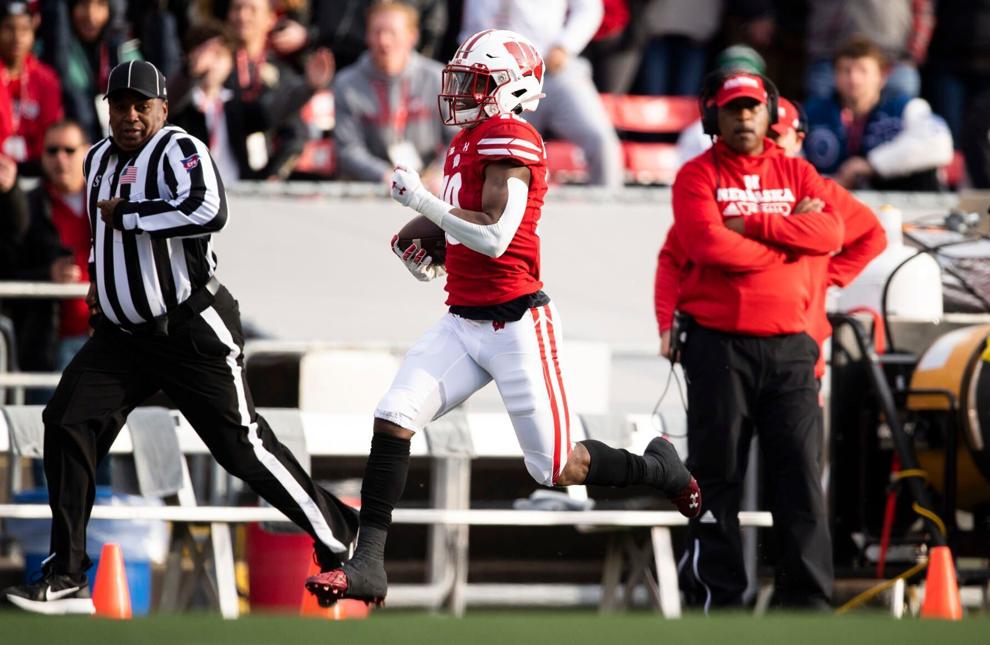 𝙎𝙥𝙚𝙘𝙞𝙖𝙡 𝙩𝙚𝙖𝙢𝙨 𝙨𝙩𝙧𝙞𝙠𝙚𝙨 𝙤𝙣𝙚 𝙡𝙖𝙨𝙩 𝙩𝙞𝙢𝙚