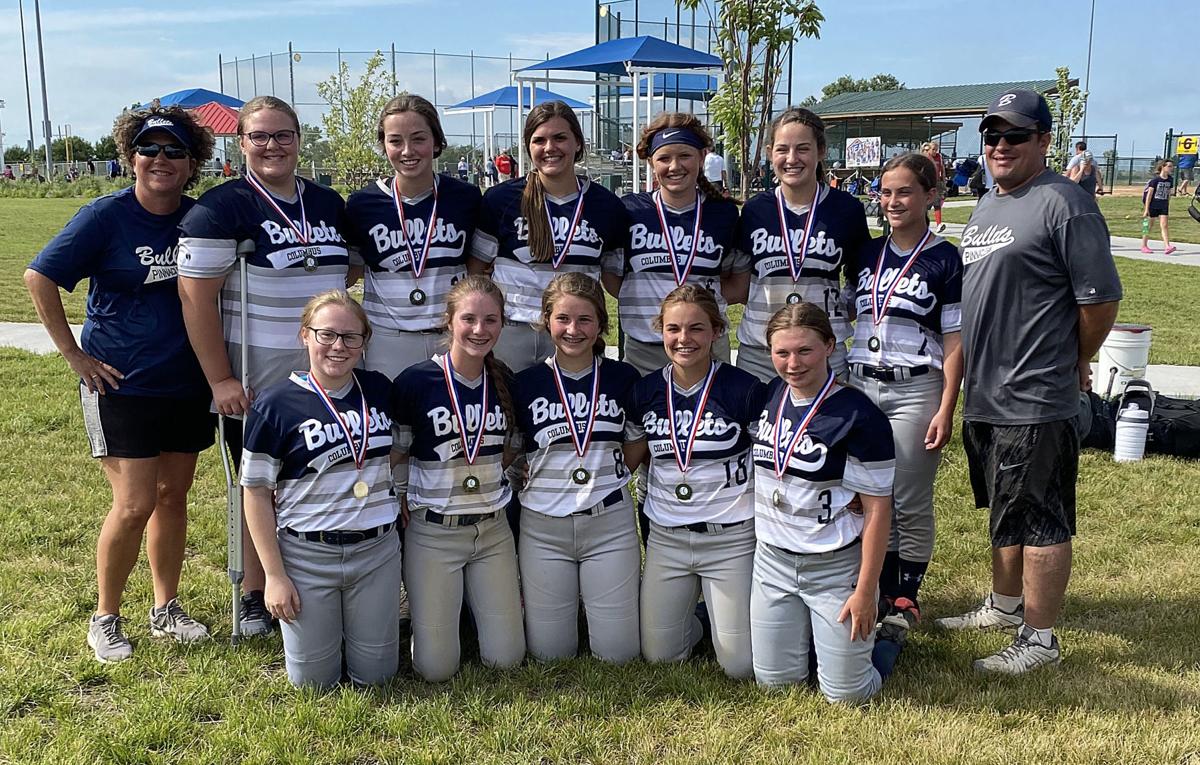 The 14 and Under Columbus Bullets softball team won the Gold Bracket of the Midwest Showdown in Grand Island the weekend of June 19-21.
The girls defeated the GI Scorpions in the championship game 9-8 after a comeback in the last inning trailing by four.
Members of the team include Ashton Thoms, Emma Roberts, Courtney Sunday, Danica Taylor, Kelyn Garrelts, Libby Rutherfor, Shay Smith, Jordyn Trotta, Faith Zimmer, Carly Gaedeke, Hannah Dahlke and coaches Jill Dahlke and Steve Garrelts.
Be the first to know
Get local news delivered to your inbox!