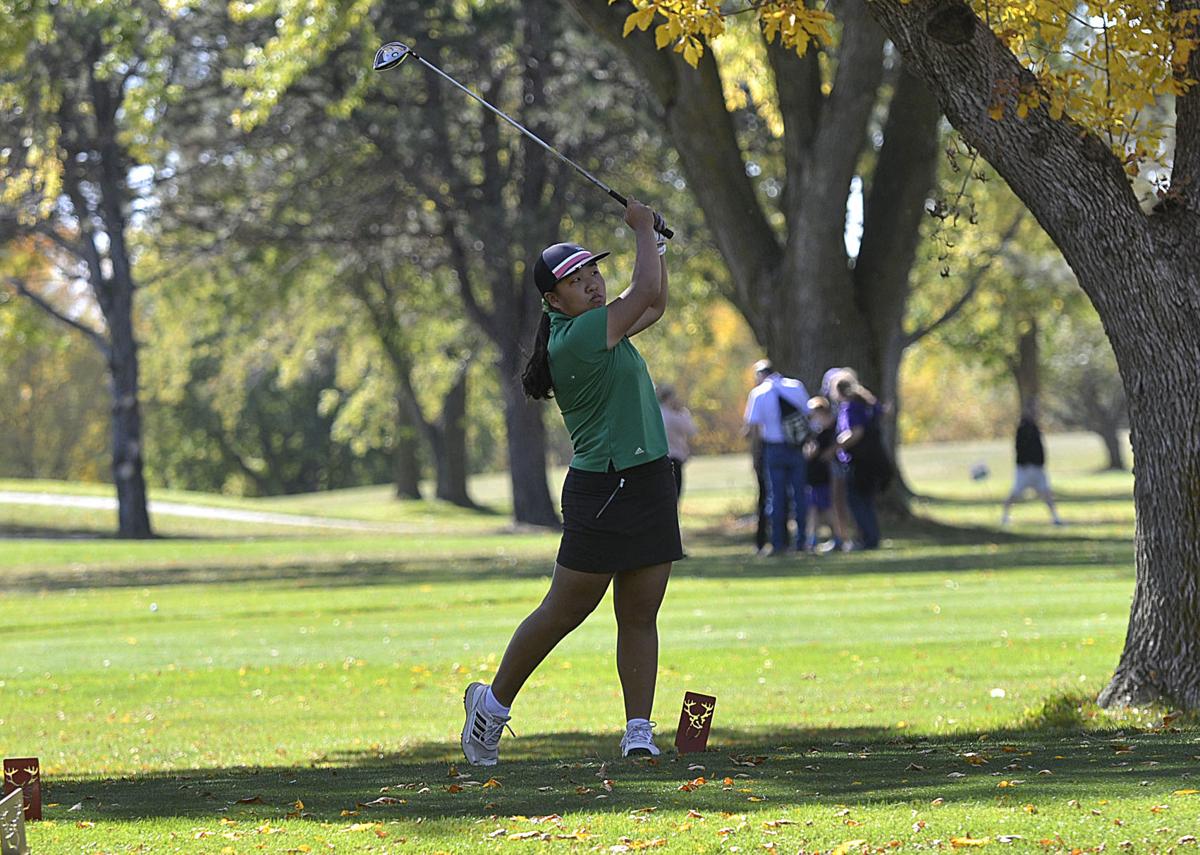 Scotus Central Catholic freshman Cecilia Arndt will have a chance to do what no Shamrock has done in 13 years on Tuesday in the second day of the Class C state golf tournament at Elks Country Club in Columbus. 
Arndt currently sits in 11th place after shooting an 86. If she can finish in the top 15, she will be the first Scotus freshman to win a medal at state since Jacy Gasper placed 11th as a freshman in 2007. 
"I was hoping she could be in medal contention," head coach Tanya Niedbalski said. "I always have to stop and remind myself that she's just a freshman. This is new. We all have great expectations for her and of her. I have to keep reminding myself this is his first (state) tournament.
"She's handled the pressure very well. I'm hoping tomorrow is equal if not better and she gets the opportunity to get a medal as a freshman. She's very deserving of it."  
As a team, the Shamrocks currently are tied for eighth out of 15 teams, with a combined score of 403. 
Junior Alaina Dierman is tied for 27th after shooting a 97, senior Jaelyn Podolak carded a 108 and is tied for 57th, sophomore Ella Nahorny is tied for 66th after scoring a 112 and junior Abee Hutchinson is tied for 77th after tallying a 116.
Arndt went out with a 42 on the front and came in on a 44 on the back. She failed to find any birdies but put together eight pars and only suffered through four double bogies. 
Niedbalski was especially impressed with Dierman who wasn't able to play at districts. Because she is a sub, she was placed in a group of girls that shot a higher average.
"That's always hard mentally to keep in your mindset and your game to focus on what you're doing and forget about them taking a higher score on each hole," Niedbalski said. "I thought she kept it together." 
Scotus had the highest score at districts out of all 15 qualifying teams. 
"I don't know if we really came in with any expectations," Niedbalski said. "We were just so happy we were able to qualify. ...I was thinking if we could finish somewhere in the middle of the pack on day one, get our nerves out from under us and calm down a little, then on day two we could approach it and be a little more aggressive." 
Podolak will have the earliest tee time of any Shamrock tomorrow at 9:27 a.m. 
Arndt's tee time is set for 10:48 a.m. 
Be the first to know
Get local news delivered to your inbox!