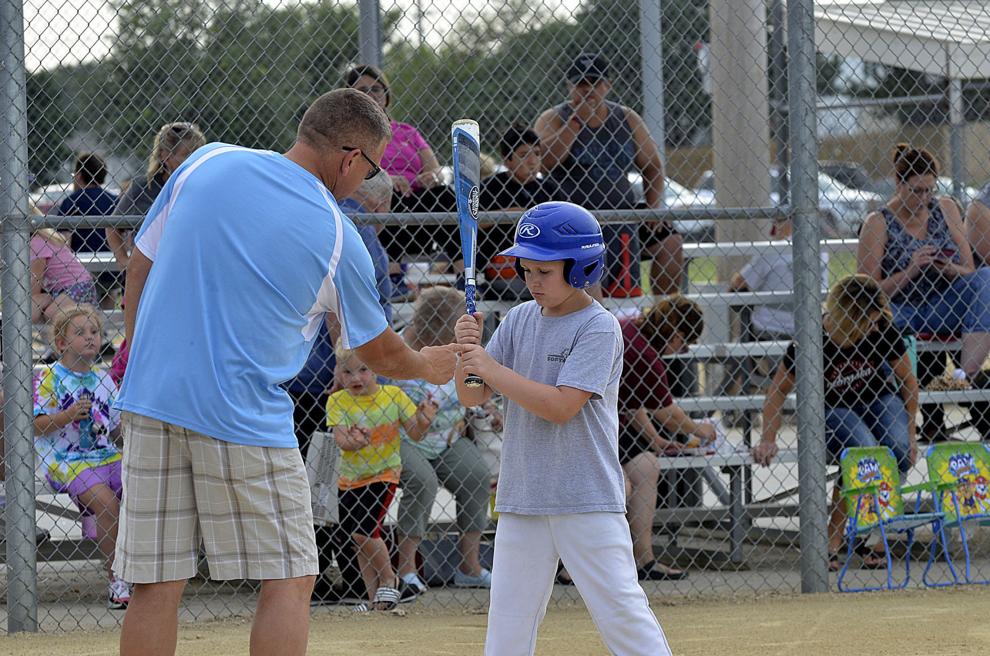 Mike Jeffryes has been involved with the Columbus Youth Softball Association (CYSA) for over a decade. His older kids, now in college, played in the league 12 years ago.
As Jeffryes watched his children play, he offered assistance to those running the CYSA at the time. He offered to run the association's website, but they told him there was an opening on the board. He joined it and then became the head umpire after his predecessor stepped down from the position.
For the last decade, Jeffryes has held that position. It's become a family affair with his children assisting him.
"I've been on board for about 10 years and my college kids still come and work a summer job out there," Jeffryes said. "My two that are younger, one's in middle school and one will be just starting high school this year, they work out there and do some of the younger kid umpiring, some of the T-ball umpiring and work at concessions. It's kind of become a family summer deal now."
Jeffryes said it's been exciting to watch his kids go from playing to growing through the ranks as umpires. Every summer, the whole family plans on helping out the league.
"It's been really great. We go out there and and they all kind of have different roles, but they all enjoy it," he said. "The older ones who became umpires, they started out just umpiring T-ball and have moved up. It's kind of fun for me as a parent to sit out there."
His two younger ones have begun umpiring T-ball games. He said his children have begun asking him about certain situations and what the correct call should be.
The CYSA featured 84 teams this season over nine divisions. Children aged 4-6 years old play in T-ball leagues. The boys have at 6-8 and 9-11 coach pitch league. The girls have a 6-8, 9-10, 11-13 and 14-18 coach and slow pitch leagues.
The registration process begins in March with the season starting in late May. The season ends around Fourth of July with two weeks of tournaments normally ending around the third week of July.
Jeffryes said it takes some work, but it's worth it in the end.
"I really like it. For me, it was great when my kids are out there playing because if I was going to be out there every night, I didn't mind helping," he said. "There was a lot of times I would umpire my own kids' games so if I'm going to sit out there and watch the game, I might as well get out there and have fun and umpire it as well."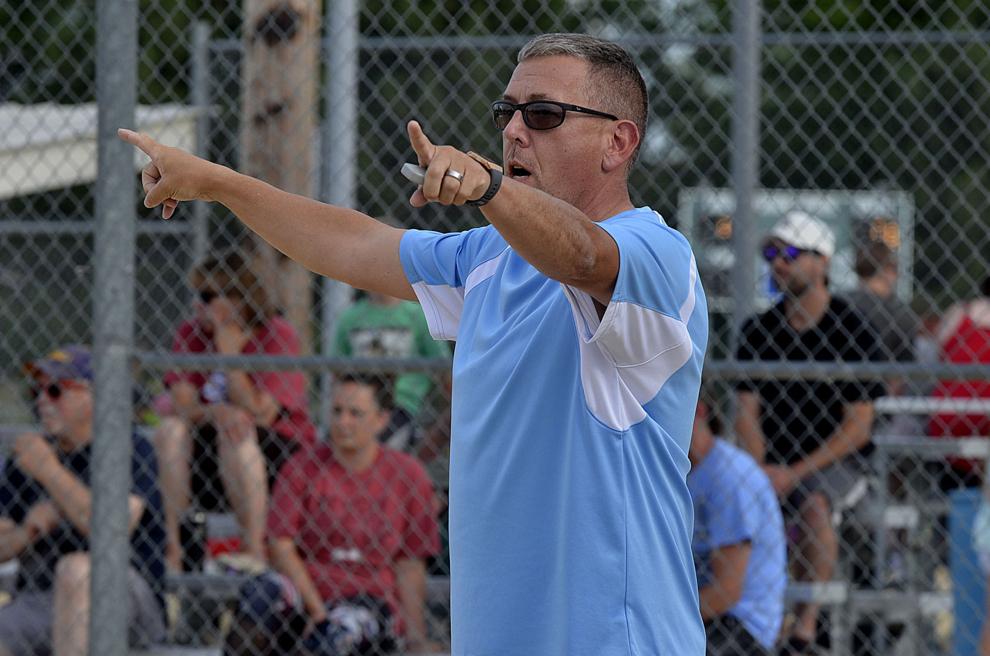 Culture is what Jeffryes is most proud of in the last decade he's been on the board. When he first started attending games, he said a lot of people were getting excited and yelling at the umpires.
A board member's daughters got yelled at as they were umpiring games. There was another instance Jeffryes recalled as, before he joined the board, a couple of parents were asked to leave the games because they were yelling at the umpires.
Jeffryes has emphasized to parents and coaches that the CYSA is a rec league.
"We want everybody to hit the ball, we want to do some fielding out there and the fact that an umpire makes a bad call is not the end of the world. It has gotten much better," he said. "This is a rec league. This is for fun. We're still going to give out medals for places. We don't want to turn it into completely noncompetitive. We're out there to have fun and learn the game, but we're going to stress don't be out there hollering and yelling. It has really caught on."
For about the last five years, Drew Luebe has been a volunteer coach as his kids have gone through the league. Although Luebe usually comes up to the park at least twice of week, he said Jeffryes is always there.
From working up with the umpires, to helping prepare the fields for the games to helping coach, Jeffryes is an invaluable person to the organization.
"Without him, it almost wouldn't go off every day. I know in the summer that's almost four or five nights a week that he's probably up there, because they're playing most every night," Luebe said. "Then, they have rain outs and they reschedule those so he'll be up Sundays getting those going too. Lots and lots of time dedicated but also probably more than that, so many people know him."
Jeffryes said he hopes to set up a coaches seminar in the future for parents who are willing to volunteer, but don't know what to teach the kids. There are instances in which they have more kids than coaches. He wants to avoid having kids sit in the dugouts during the game.
"(What) we would look for is maybe do a small coaching clinic at the beginning," he said. "Now we've begged you and talked you into coaching, here's something you should do. Just teach the kids to throw the ball together for five minutes, teach them to talk, do a little bit of situational baseball."
Jeffryes said they cover some of that in the CYSA's coaches meeting, but when his kids played soccer, he attended some American Youth Soccer Organization's (AYSO) seminars.
He said some activities AYSO suggested to do with their teams might have some remedial, but many parents and coaches were taking notes down.
Jeffryes said he believes that could be replicated with CYSA.
"It can probably be that way with our organization too of, 'Hey, teach the kids this is how you throw.' Some of that stuff I've known, but some of these first-time coaches, moms and dads, that are grateful to volunteer, but I don't know what to teach the kids. That would probably be our next step to work on."
Luebe said the loose and fun environment of a CYSA game can be primarily tied with Jeffryes.
"He's a friendly face and he's up there talking to people, giving kids high-fives and telling them good job," Luebe said. "There's a lot of kids that have a good amount of fun and I think that's pretty attributable to him."